URL stands for Uniform Resource Locator, which refers to a means of locating a file or other web resource on a computer network. A URL not only identifies the location of a web resource, but it also offers a mechanism for retrieving the content. 
Though the terms URL and domain name are often used interchangeably, they don't denote the same thing.
A domain is actually part of a URL. For instance, in the URL https://en.wikipedia.org/wiki/Main_Page, the domain name is the en.wikipedia.org part. The https part of the URL is known as the protocol, while the /wiki/Main_Page portion indicates the file location.  
Most URL protocols occur in reference to web pages (https). However, you could also use a URL for file transfers (ftp), database access (JDBC), email address (mailto), to mention but a few. 
Now, the size of a URL significantly impacts user experience and the shorter the link, the more credible it appears. As you care about driving more traffic to your website, you want a URL that's as short as possible.
That's where URL shorteners come in. A URL shortener does exactly what the name implies – it shortens a link to make it more presentable and credible. 
Why Would You Want To Shorten Your Website URL?
The first reason why you would want to shorten the URL to your website is that it significantly influences how the site ranks on Search Engine Result Pages. Short links enable search engine bots to crawl your website with ease.
Now, one of the best SEO practices is to integrate your keywords into your site's URL to make the website more discoverable. However, it's counterproductive to stuff keywords on a single link. By shortening your URL, you can incorporate only your target keyword. That way, online users searching for your website will easily locate it. 
We've also mentioned that shorter URLs enhance the credibility of your website. Most online users are often turned off by long URLs that consist of strange characters. Longer links tend to be unreadable; hence, confusing.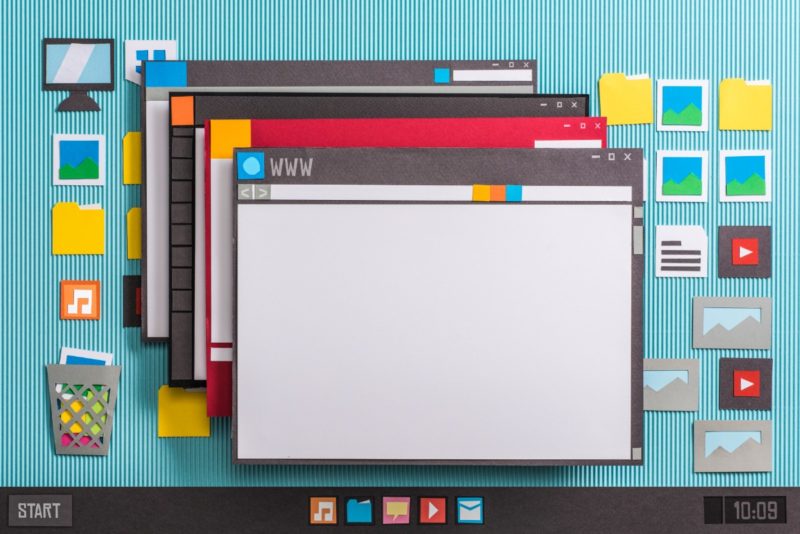 By shortening your links, you'll considerably reduce the scourge of bounce rates and instead, increase your website's click-through rates.
Another fundamental reason for shortening your website URL is that it creates room for expansion. Remember that as you continue to grow your brand, you'll probably need more product categories and subcategories. With shorter links, it becomes easier to tweak the URL to accommodate more pages. 
Lastly, shorter URLs are more shareable. Your past clients, as well as your social media followers, will find it a lot easier to share your content if the URL is short and doesn't look like spam. 
Best Free URL Shorteners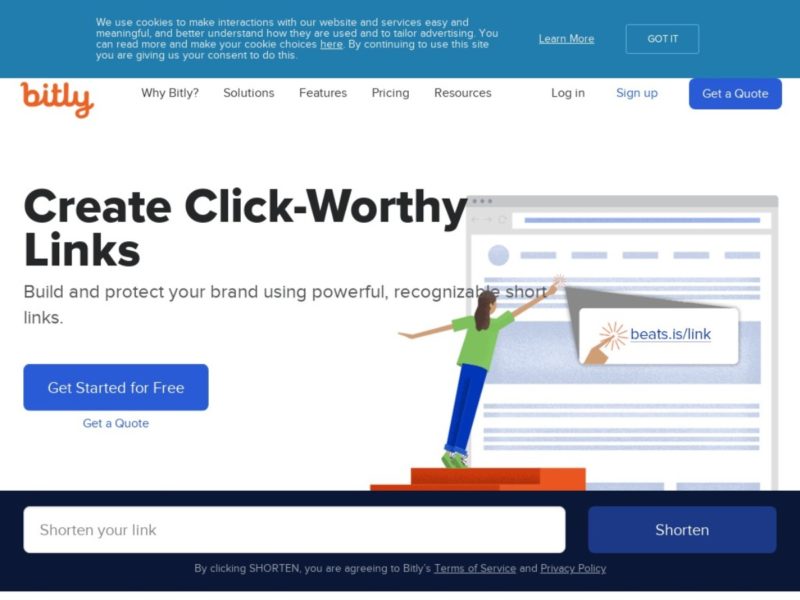 Bitly is a URL shortener that's mostly recommended for businesses. The tool comes with an easy-to-use dashboard that allows you to monitor the performance of your links based on various parameters. Examples include the geographical data of all the visitors to your website, click-through rates, etc. 
Bitly also enables you to track the information about your affiliates and referrers. With the tool's free account, you can make as many as 500 branded and 10,000 non-branded links, which is more than enough for budding enterprises.
If you're an established firm and are looking for more branded links, you can always upgrade to Bitly's enterprise-grade account.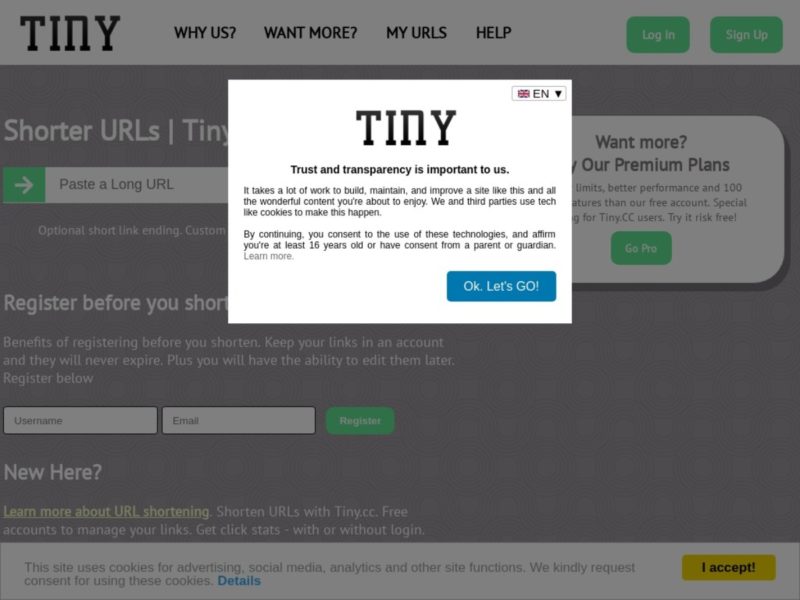 Like most free URL shorteners, Tiny.CC is remarkably easy to use. The tool comes with a text box where you simply place your long URL and press Shorten. 
Links by Tiny.CC are customizable, so you can seamlessly tweak them to suit the needs of your website and brand. As a free user, ensure you have fully experimented with a URL before allowing the tool to generate it. Once generated, you'll be unable to edit the link.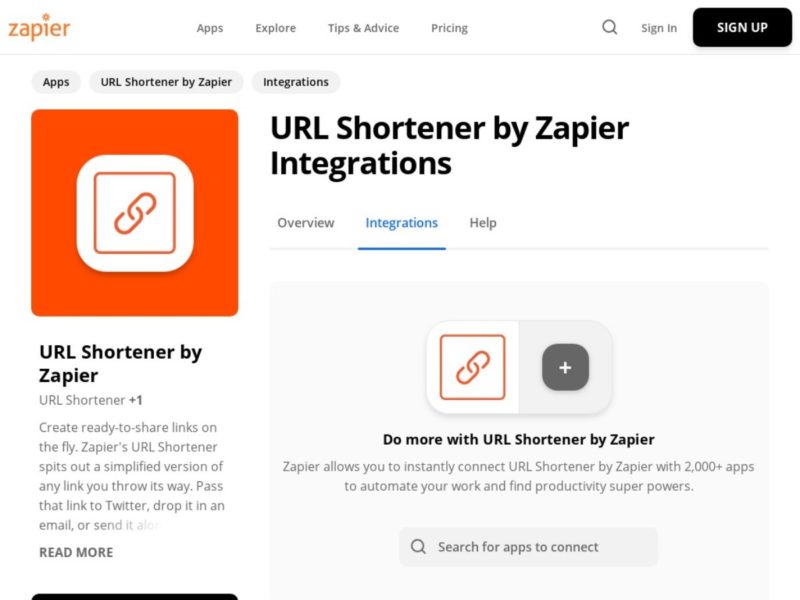 The URL Shortener by Zapier is useful when you want to generate a shortened URL on the go. For instance, each time you post content on your company blog, you'd want to create and save links that you can share on your social media platforms. 
By creating Zapier's automated workflow, the tool will automatically generate short URLs whenever you post the content on your blog.
Yourls is an acronym for your own URL shortener. Unlike most free URL shorteners, Yourls isn't immediately available for use. Instead, you must download and install it on your server. 
Yourls comes with a feature known as bookmarklets, through which you can shorten a long website URL from your browser in one click. The tool also offers the flexibility to generate public and private, as well as sequential and random URLs.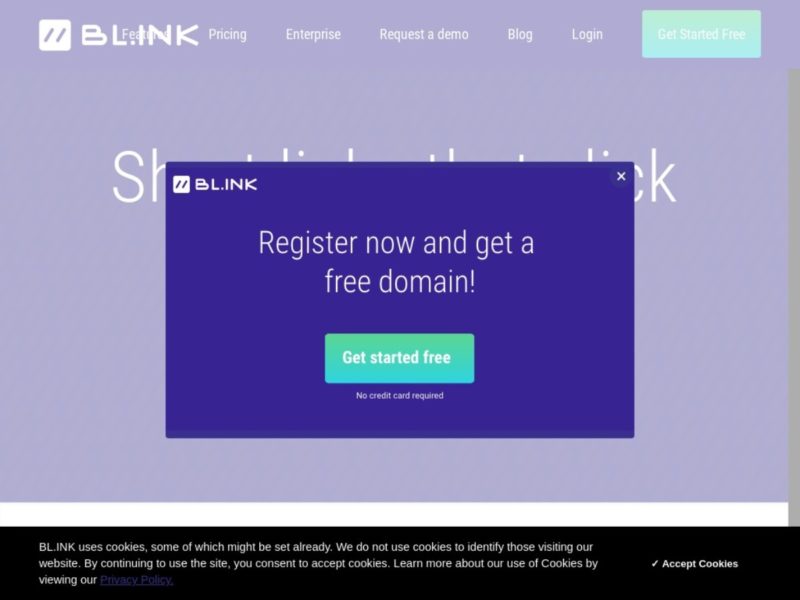 This is another special URL shortener that's recommended for small businesses. After shortening your long URLs, Bl.ink tracks all the traffic that comes from your new links, which helps you to monitor the performance of the link. The tool comes with a dashboard that displays trending links and other general data. 
There's also an analytics page that shows more particular information about the traffic to your website. Some of these include the location and device, as well as information on your referrers. As a freemium user, you can generate up to 1,000 links with Bl.ink.
IS.GD URL shortener is popular for its remarkably high speed and ease of use. The tool comes with a space where you enter your long URL and then click on the Shorten button. An inbuilt preview feature enables you to preview your page and track your link's statistics. 
Besides offering permanent links, URLs by IS.GD are also customizable. And the best part is – the tool can create a QR code, which is a great add-on for smartphone users.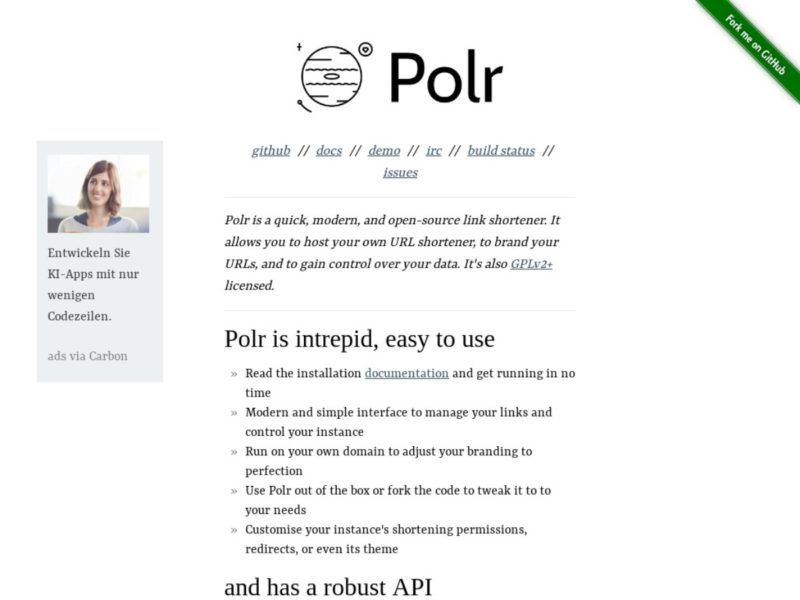 Polr URL softener is ideal for self-hosting. You can access the tool either on the company's project page or from GitHub. Polr comes with a minimalistic design and an intuitive interface, making it a beginner-friendly URL shortener. 
There's a demo page where you can preview the tool to determine whether it's a perfect fit for you. Polr is written in PHP and Lumen. But if you have some programming knowledge, you can always tweak it a bit to suit your taste and style.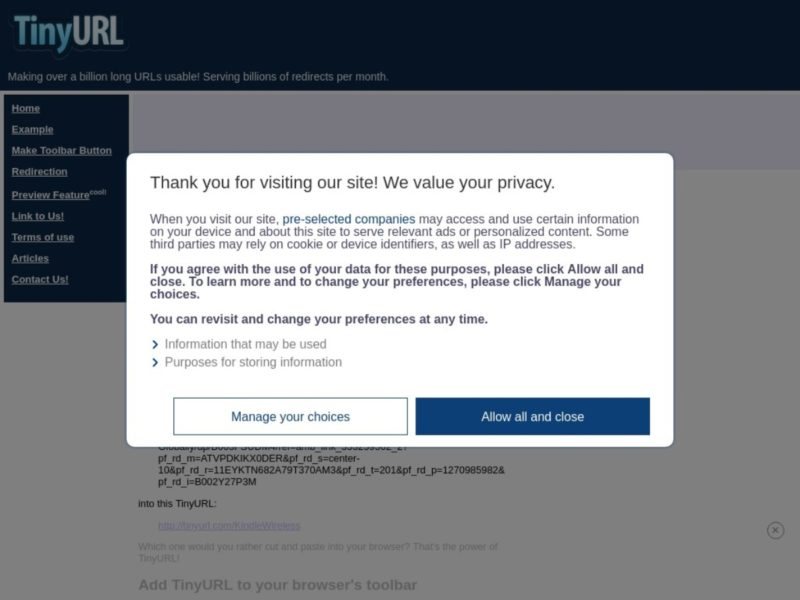 TinyURL is an excellent link shortener for those who are looking to create a permanent link that they can use anonymously. It's one of the oldest URL shorteners, having been around since 2002. 
The tool comes with a toolbar button where you can create a link from your current webpage. The site's main page has clear instructions on how to drag your links to the toolbar section for shortening. The only drawback to TinyURL is that it doesn't allow you to track the performance of your links.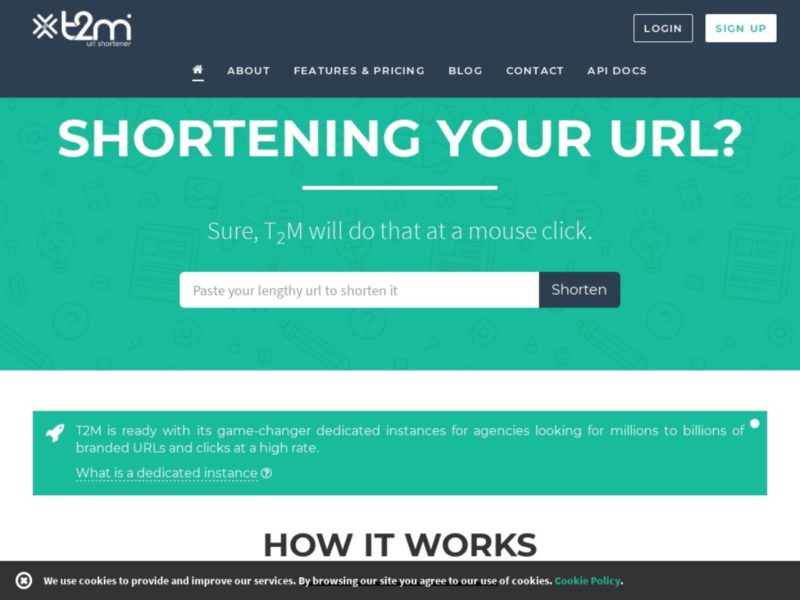 Like IS.GD, T2M allows you to shorten your links as you generate QR codes simultaneously. The tool comes with two dashboards where you can check your links' performances. One of the dashboards is based on URL performance by geographical location while the other one tracks your links' activity by device and platform. 
T2M allows you to target your URLs to specific geographical locations, which is instrumental in preventing spammy traffic. With T2M, you can generate unlimited links and share them seamlessly across your social networking sites.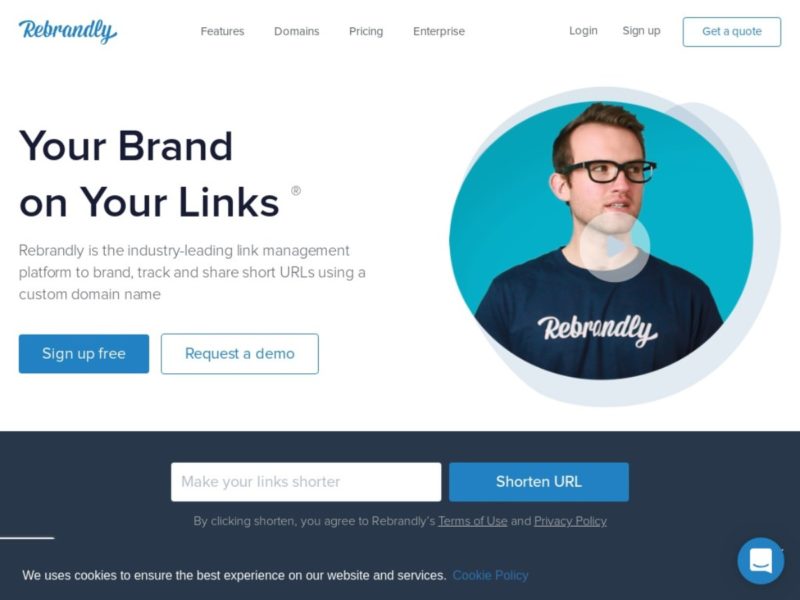 As the name suggests, Rebrandly is used to generate short branded links. Whether you are an individual or corporate, you can leverage this URL shortener to customize your brand and enhance your online visibility. 
The tool, like many that we've reviewed here, comes with tracking features where you can monitor the performance of your URL across multiple data points. You can also use Rebrandly to generate QR codes. And with a free account, you can create up to 500 links on 5 different personalized domains.
Final Word
The importance of shortening your website's URL cannot be overemphasized. Your concern should be how to locate the fastest and most efficient link shortener.
We've attempted to capture a few of the top-rated URL shorteners that come with the benefits of efficiency and affordability in one package. Ultimately, the choice of one tool over the other depends on your needs and preferences.