Last Updated on March 8, 2022
"User interface" is term a lot of us often see, especially when it comes to gadgets and devices. But does everyone knows what a user interface is?
When we talk about human-machine interaction, the user interface (UI) is the disk space where interactions between a user (human) and the machine take place.
The purpose of this interaction is to make it possible for an efficient functionality and command of the unit from the human end, as the machine at the same time provides feedback data that helps the user's process of decision-making.
The design of the UI is very important in producing a smooth and hassle-free use of a device. In general, the purpose of user interface design is to develop a UI that provides a self-explanatory, effective, and user-friendly operation in the manner that generates the user's preferred result. This basically means that you just need to provide a small effort or input to attain your preferred output.
This also means that the device reduces unwanted results to its users. An essential element of an excellent UI design is its assessment. After working on the creation and development of a user interface design, it has to be screened and calculated to determine the amount to which specifications for the UI have been accomplished.
A great and effective UI design contains all of these characteristics:
Clarity – The design is user-friendly, making sure that everything is clear and easy to understand.
Concise – The design is on point with regards to labeling categories that will be shown on the screen.
Sense of familiarity – It doesn't matter if the user is a first-timer or not, a number of elements in the design must have a sense of familiarity on how it should be used.
Responsive – An effective UI design is never sluggish, which means the machine promptly sends feedback to its user about the status of the procedure selected.
Consistency – The design is better if it's available in the trifecta of devices these days – a computer, a smartphone, and a tablet.
Visual appeal – A fantastic UI design isn't just easy to use and effortless to use, but it should also be striking in terms of esthetics.
Forgiveness – a lenient design allows the unit to "forgive" users when incorrect commands and keys have been used.
All of these characters are shown in these 40 user interface kits. The best thing about them is that they can be downloaded for free.
Sally Blocks UI by PixelBuddha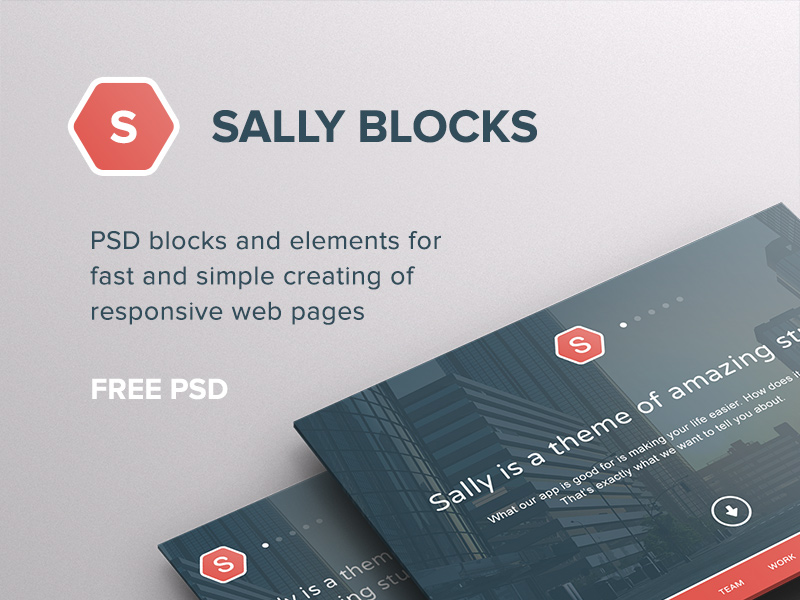 Coloro UI Kit Freebie by Darius Dan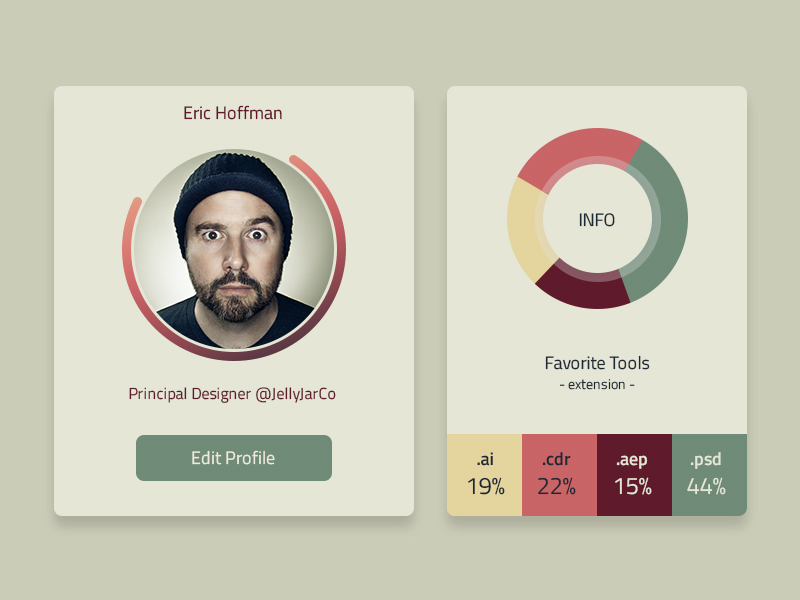 Mobile UI Blueprint by Chrometaphore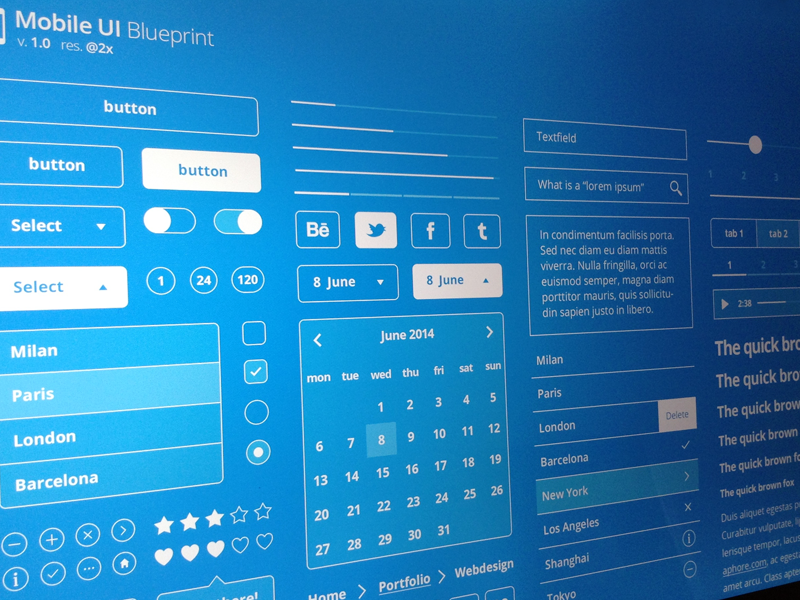 Ui Kit by Dominic L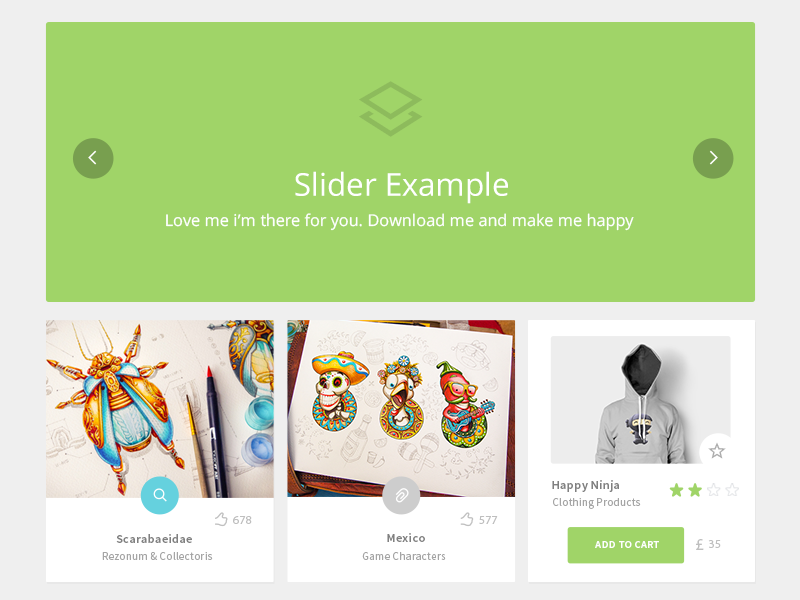 Ui Kit by Alexander Ivanov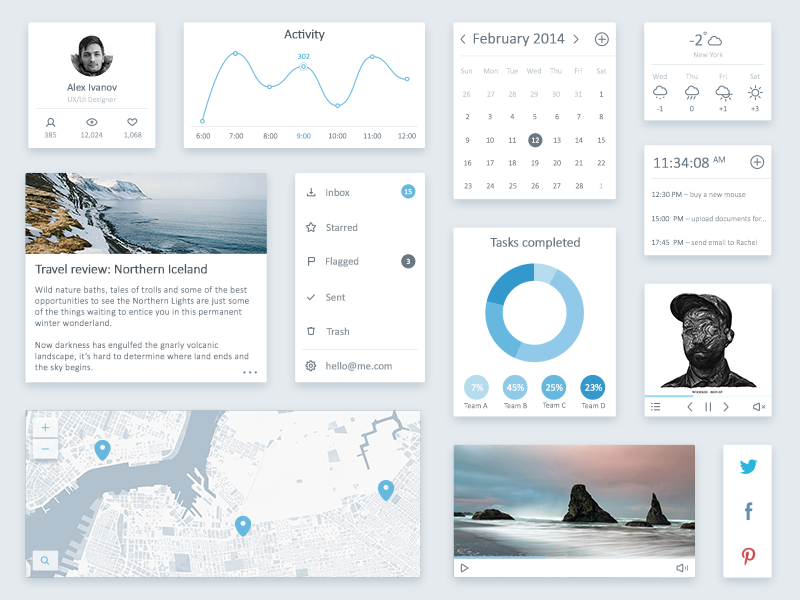 Eventray UI Kit by DtailStudio
Summer Ui Kit Free by Sergey Azovskiy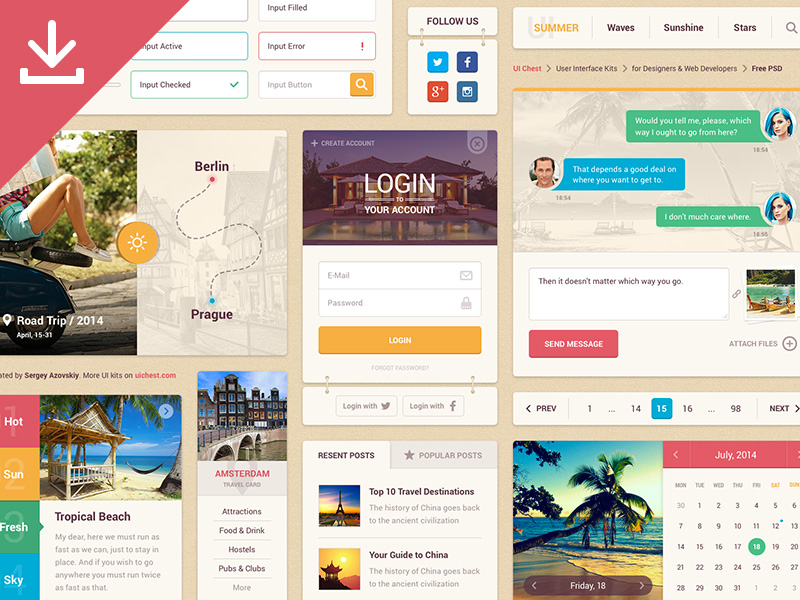 Dark UI Kit by Huseyin Yilmaz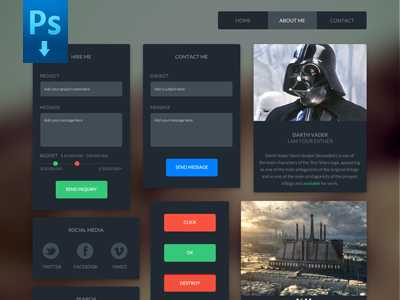 Ui Kit by Alex Vanderzon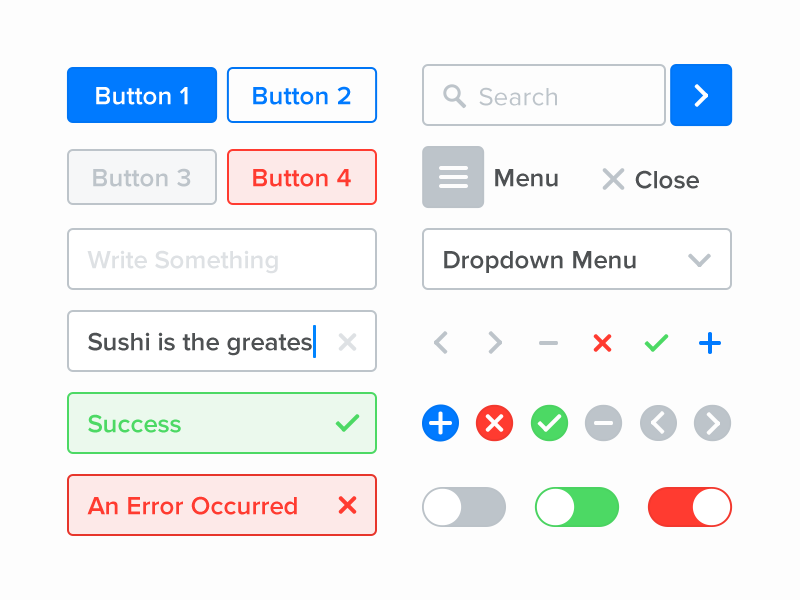 Ui Kit by Pele Saeng-a-loon Chaengsavang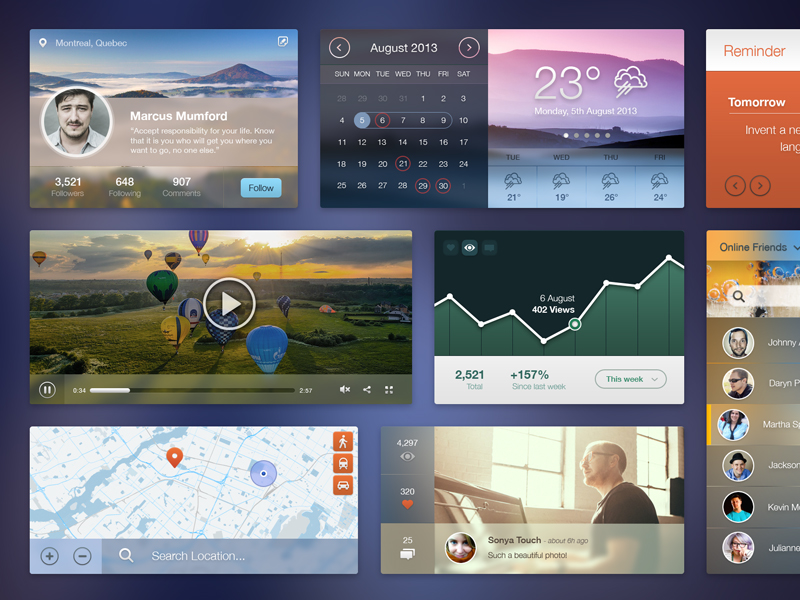 Neat UI Kit by Valentine Boyev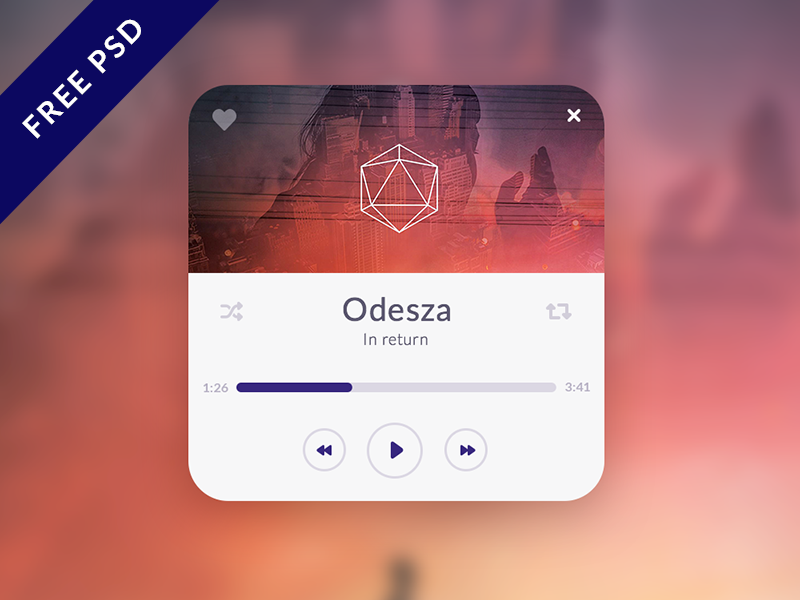 Material Design UI Kit by Jakub Kosla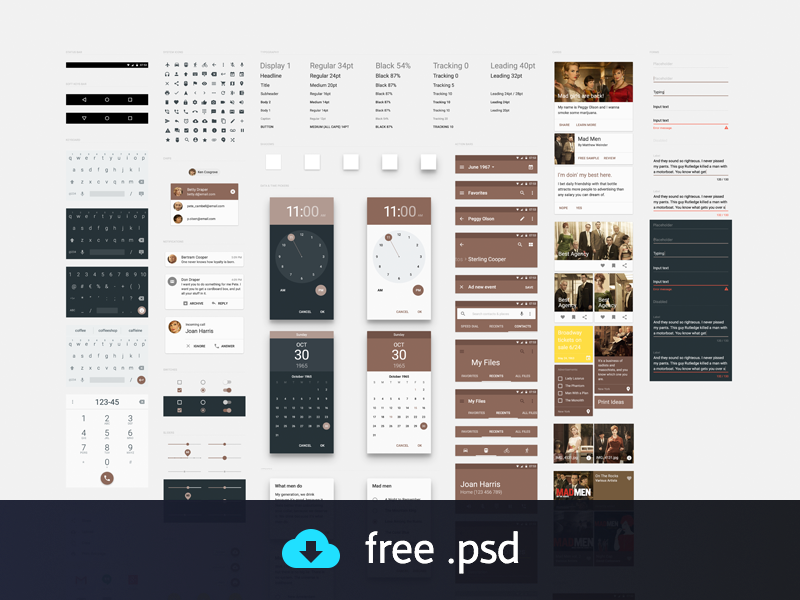 Dark and Light Ui Kit by Mateusz Dembek
Publica UI Kit by Raul Taciu
Ui Kit by Sanadas Young
Alpha Ui Kit by Victor Barac
Free PSD Sample by Sergey Azovskiy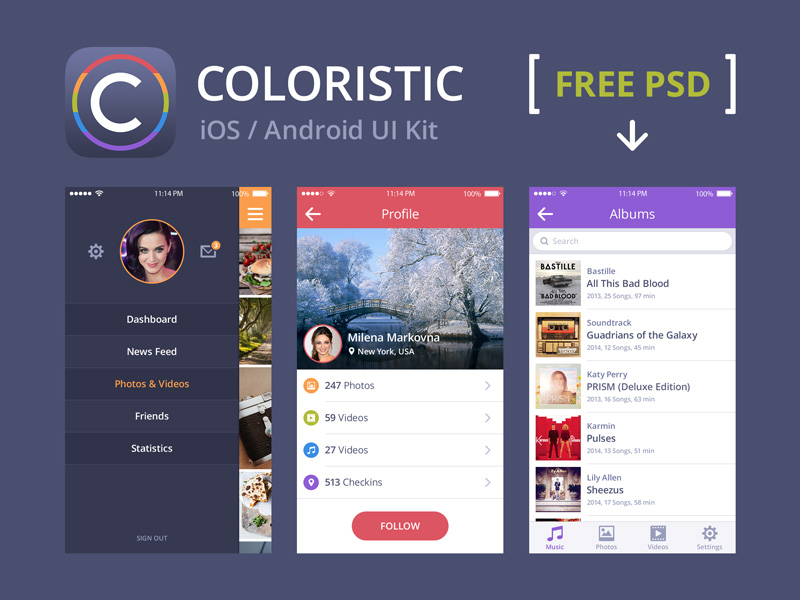 UI kit free PSD by Mathieu Berenguer
Grey Elements by Simon Eramo
Soft Flat UI Kit by AlienValley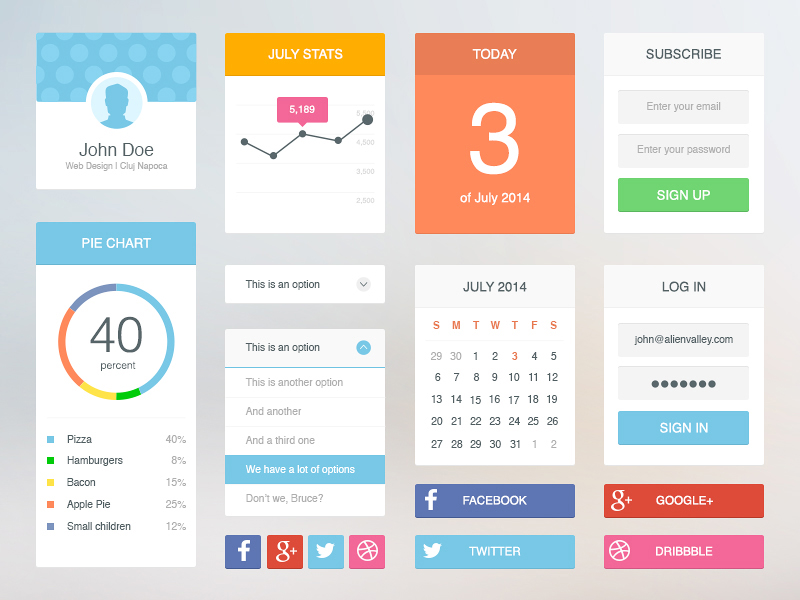 Sticky Butterscotch UI Kit by Made By Thomas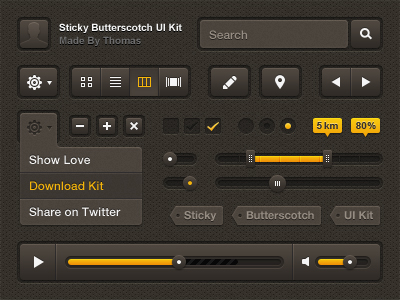 UI Kit by Jakub Kosewski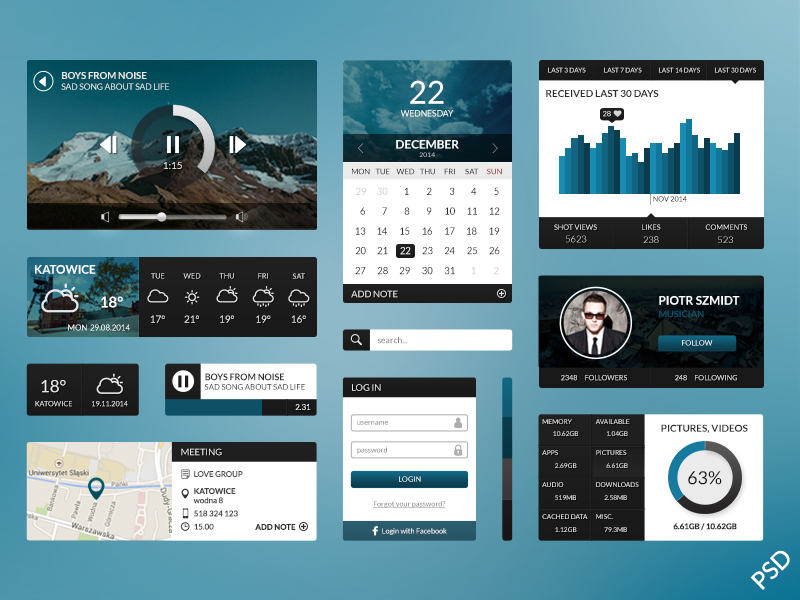 Flat Ui Kit by Zachary VanDeHey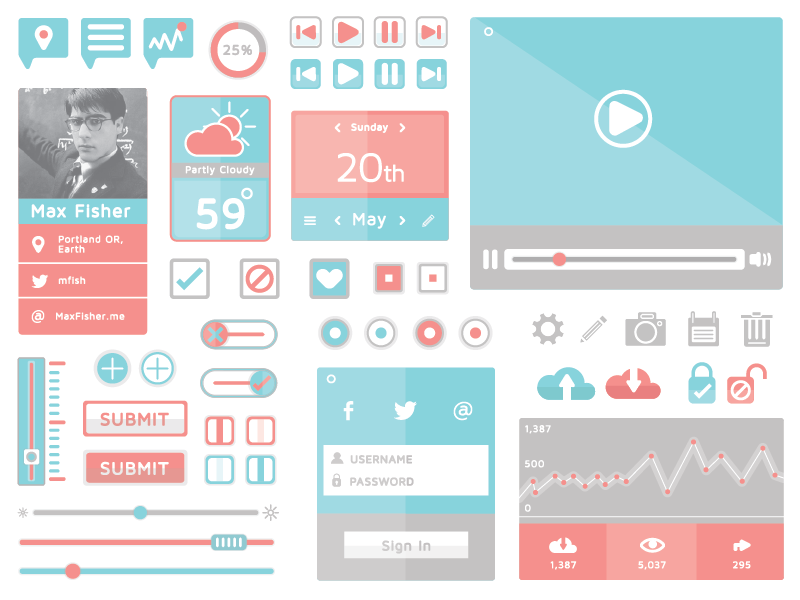 Photo Splash UI by Maximlian Hennebach
Chutzpah UI Design Kit by Morgan Allan Knutson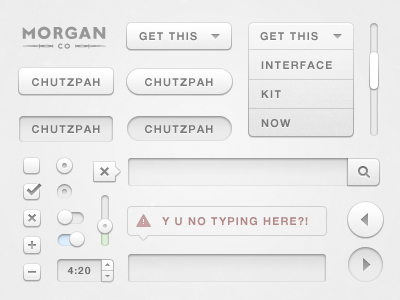 Flat Design UI Components by Raul Taciu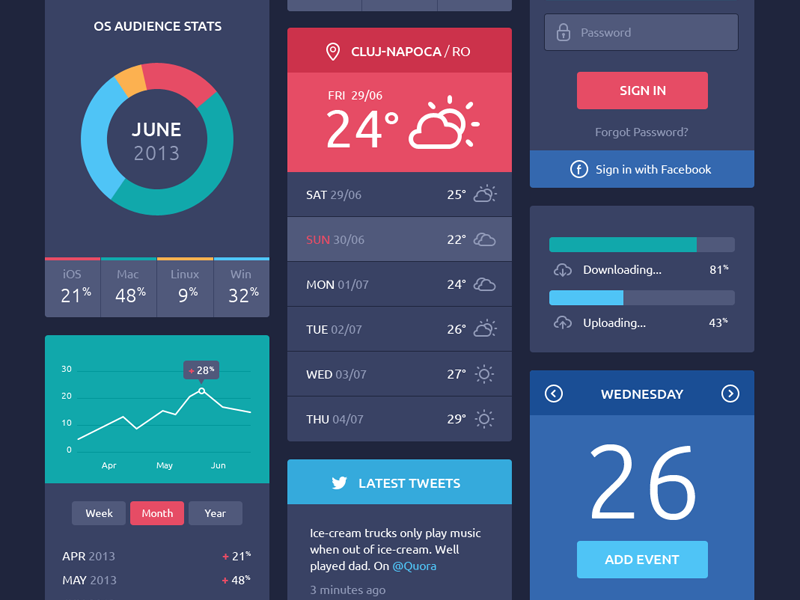 UI Kit Dark by Creativedash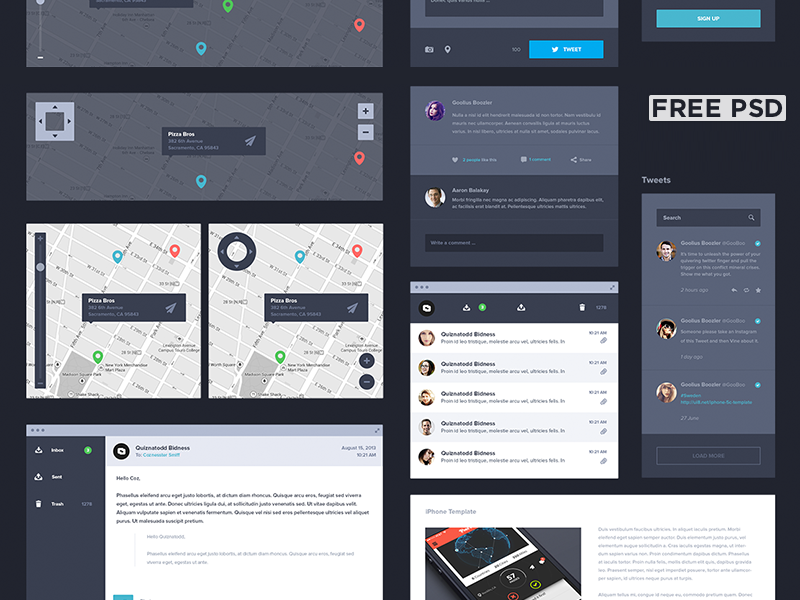 Snug UI Kit
Flat UI Kit 2 by Riki Tanone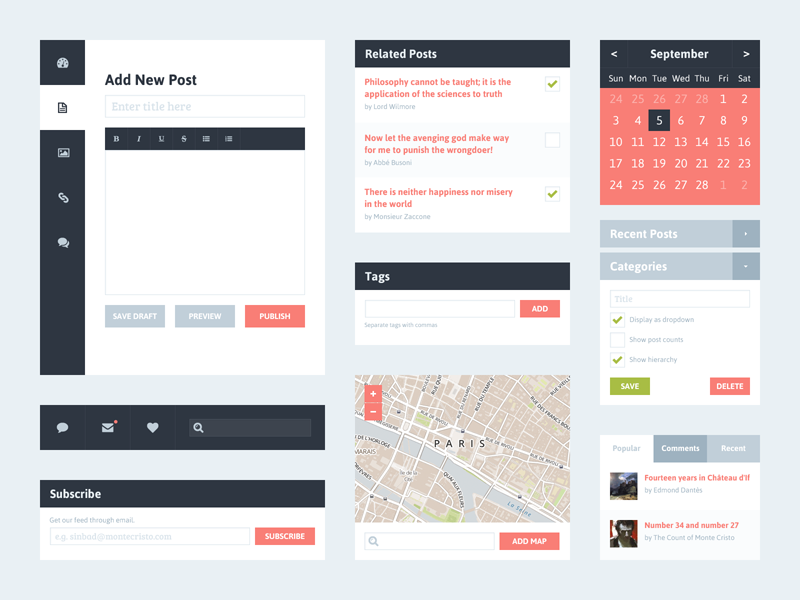 Blaubarry UI kit by Mikael Eidenberg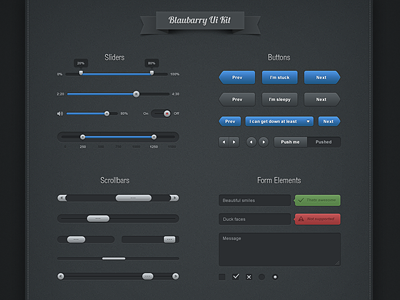 Flatimus iOS Free UI Kit by a.k.a satys
Minimal UI Kit by Vincent Tantardini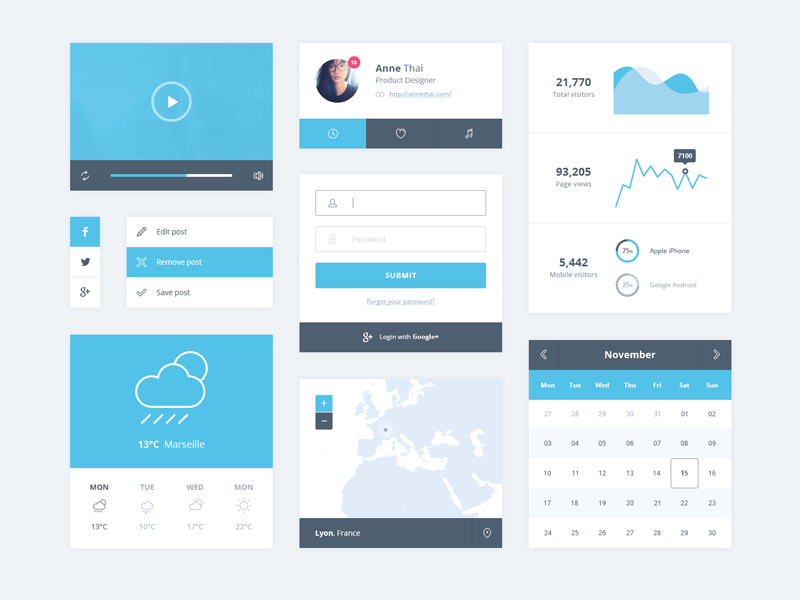 Ui Kit by David Minty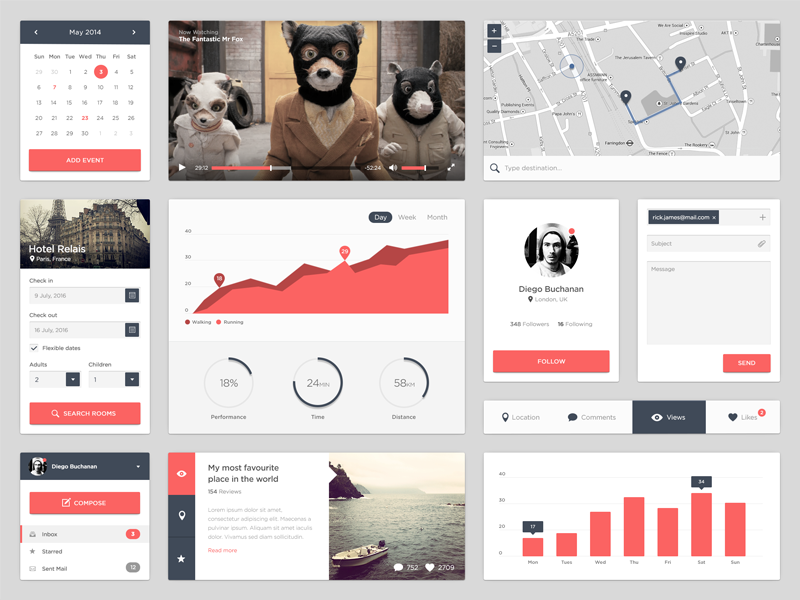 Lucky Store UI Free by PixelBuddha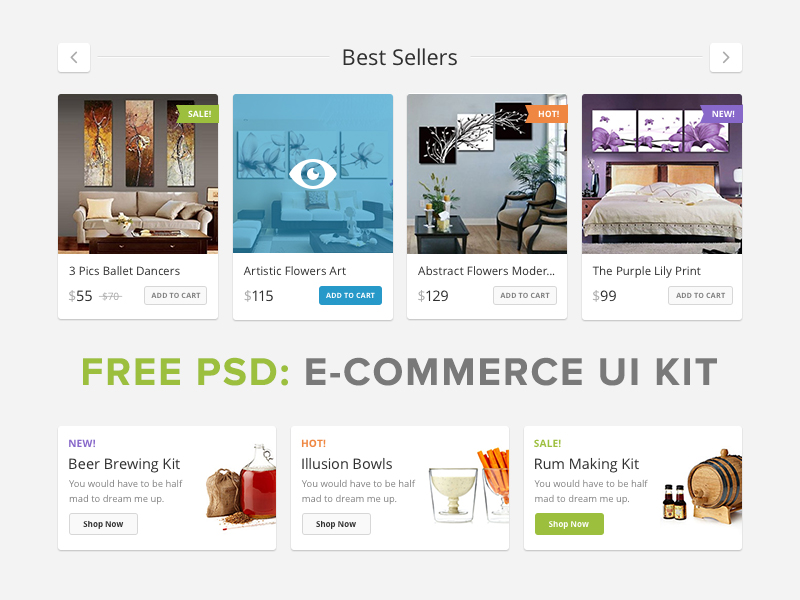 Dashboard UI Kit by Vasjen Katro
Flat UI KIT by Paul Flavius Nechita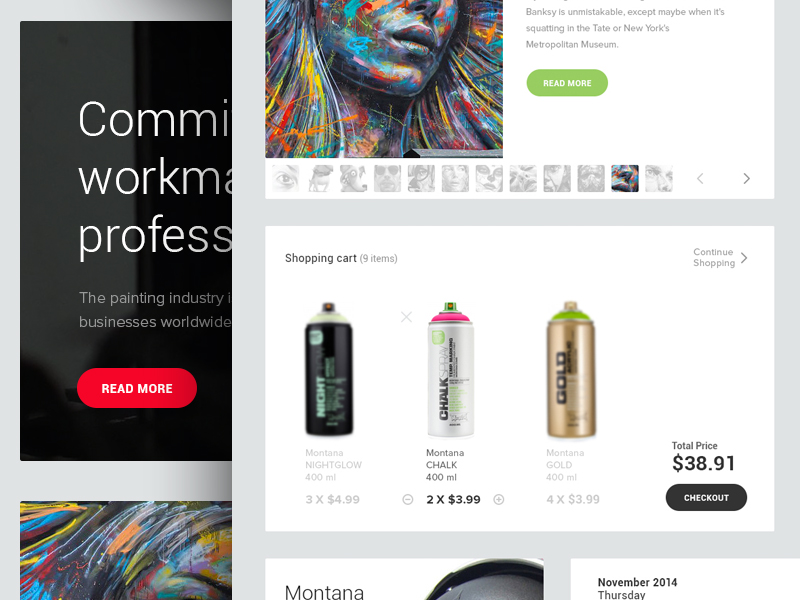 Free UI Kit by Ramotion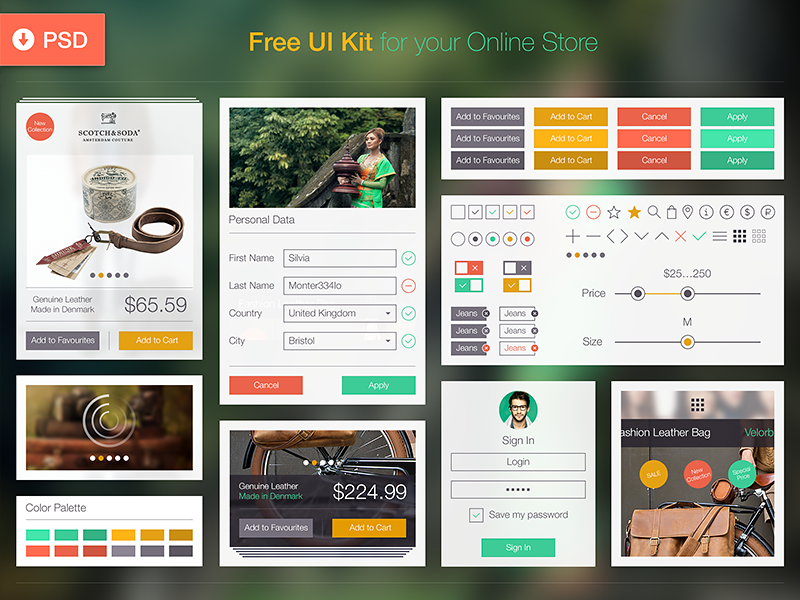 UI Kit by Unity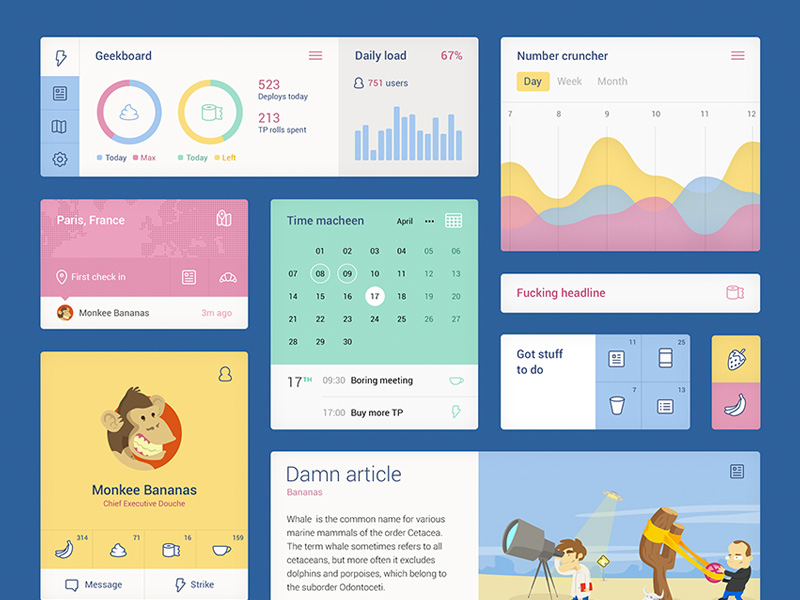 Magico UI Kit by Dmitry Samarenkov