Video blogging niche is exploding in 2018, and if you're serious about starting a channel, you're on the right track.
As a YouTuber, however, you'll have to make many decisions about the tools you're going to use for video creation. To make your life a bit easier, we've prepared an overview of free but powerful video editors worth your attention.
Whether you're a pro or a complete newbie, using Mac or Windows OS, in this list you should find a solution to meet your requirements.
Clipify is a freemium video editor for YouTubers of any niche and background. It includes all the essential tools to tweak your video – cut, reframe, change its speed, color correct, straighten it, etc. 
Vloggers will also enjoy the Webcam capture feature and the in-program voice recorder that will help create the picture-in-picture effect and add a voice-over to their tutorials and other talkative videos. 
Meanwhile, the easy-to-apply Curves, Stabilization, and Chroma Key will be a relief for seasoned videographers who want to save time on editing yet require a professional result.
What's more, Clipify includes a rich collection of built-in elements: stickers, transitions, visual effects, footage, title cards, captions, and background music. Thus, you can quickly edit and jazz up your videos within a single video editor. 
If you are a complete beginner in video post-production, you will enjoy the automatic Wizard tool that will lead you through the whole video-making process in a couple of minutes. 
The features mentioned above are thoughtfully packed inside an intuitive interface that even a non-proficient PC user can figure out. Besides, Clipify is pretty lightweight and doesn't require high performance from your computer to function well. 
More features you should check out: 
Video Quality Fix feature and convenient enhancement suite 

Sound waves tool and 200+ royalty-free soundtracks

Thematic video templates and title cards

Automatic Video Wizard tool 

Support of most popular formats for import and export

Handy DVD burner with a menu customizer
Clipify works on: Windows 11, 10, 8, 7
Best way to learn: watch the step-by-step tutorials on the AMS Software YouTube channel and read detailed guides on Clipify's official website.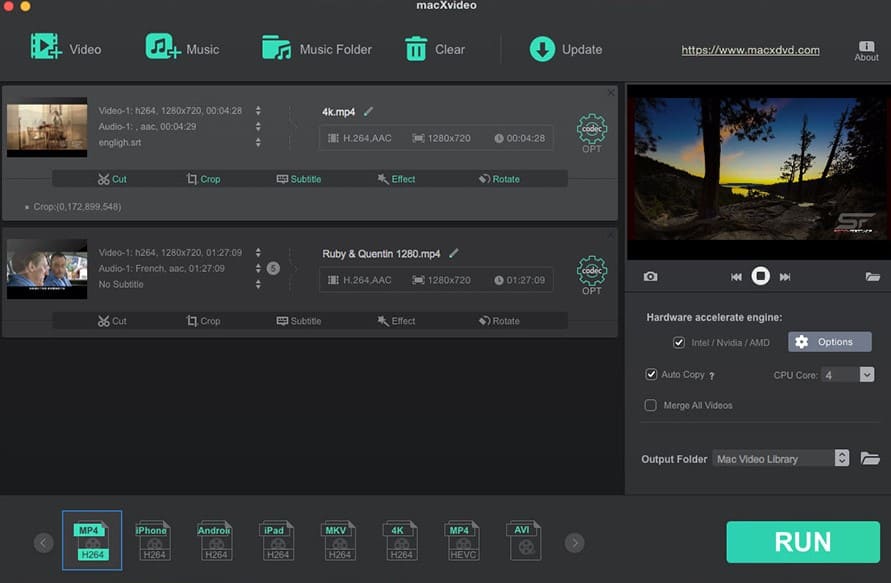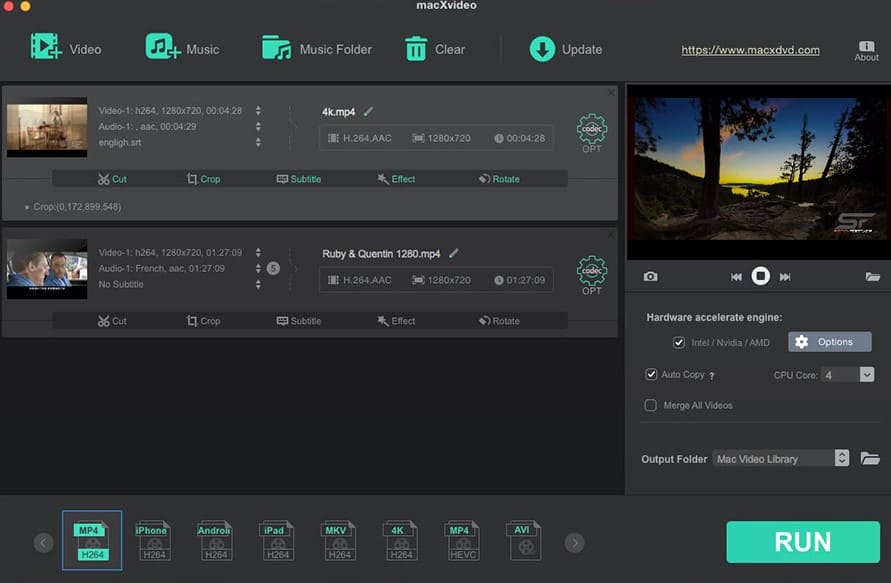 MacXvideo is engineered for peak performance in processing 4K videos. This software features a lightweight interface that focuses on usability, making it simple and butter smooth for every video editing project without exposing your computer to heavy workloads.
An exclusive compression engine is made to compress video with minimum output size and reserved details. Within a few clicks, you can make amazing movies like a Pro.
Features you should check out
Transcode videos into web-ready file optimized for social sites like YouTube.
Decode HEVC to H.264 MP4, etc for better compatibility. Encode video to HEVC with higher quality but smaller size.
Convert 4K/HD/SD videos to MP4, MOV, HEVC, MKV, AVI, etc.
Convert any audio format to MP3 and extract soundtracks from videos.
macXvideo Resolve works on: Mac
Best way to learn: There are tons of video tutorials on Youtube.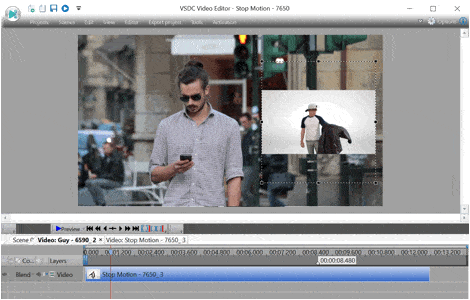 VSDC will be an excellent choice for those who have a basic understanding of how video editing works. So, if you already feel comfortable enough with programs like Movie Maker, VSDC is the right step forward.
Unlike Movie Maker, though, VSDC is a non-linear tool. That means, you'll be able to achieve advanced effects by placing media files – video and images – in any sequence, combining and blending them into one when needed.
Plus, there is a built-in screen recording, web camera recording, and audio recording tools, and it's quite convenient if you're ever planning to create reaction videos or tutorials.
Features you should check out
There is a broad spectrum of video editing features available in VSDC, but a couple of them might be especially useful for you as a YouTuber. First, it provides a straightforward way to apply the popular picture-in-picture and split screen effects.
Second, it allows you to work with text objects, add contoured titles, and animation. Third, you'll be able to upload videos directly to YouTube using pre-configured export profile.
On top of that, VSDC has a free Chroma Key tool to remove green background from a video. If you're a beginner willing to learn more about it, check out their beginner's guide on green screen software.
VSDC works on: any version of Windows, no Mac OS version is available yet.
Best way to learn: check out VSDC YouTube channel with over 200 tutorials for various levels of experience.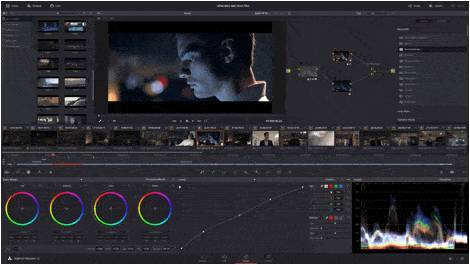 Resolve is another powerful freeware you should know about. The key reason why this video editor must be on your list is its color correction capabilities highly competitive with what's offered in Adobe Premiere for the price not every YouTuber may afford.
Now, if you want to work in Davinci Resolve, you need to have a decent computer capable of running professional software. You should also be prepared for encoding your files before importing them to the program. Yet, that's a small price for the level of professional quality post-production you get.
Features you should check out
Perhaps, one of the most outstanding tools available in Davinci Resolve is the Look Up Tables (LUTs) allowing you to significantly enhance any image by maximizing the color.
Practically, with some extra effort you'll be able to fix footage shot with poor lighting and balance the tones. What's really unique though, is Resolve power windows. Using them, you'll be able to instantly create a focus on any area of the footage by sharpening it independently.
Davinci Resolve works on: Windows, Mac, Linux.
Best way to learn: find online training courses on editing videos in Resolve – available on Udemy, Lynda, and RippleTraining.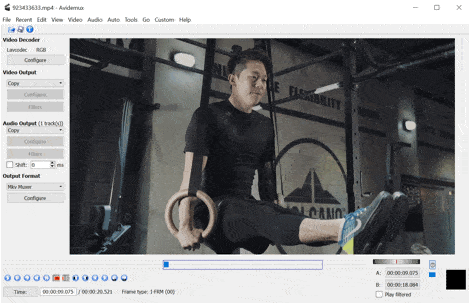 Now that you've read about a couple of advanced pieces of software for video editing, let's take a breather and switch to something very basic, yet very useful – Avidemux. It is a free open source program for video splicing, appending, and encoding.
There are few advanced features available in Avidemux – such as filtering, deinterlacing, and noise reduction – but we encourage you to consider it for cutting out fragments from a video.
Surprisingly, not so many video editors enable you to perform this essential operation so quickly, easily and precisely. Avidemux is great at it.
All you need to do is place the A and B markers on the right spots of a video track and decide whether you want to cut the chosen piece out, delete it, or copy it.
Note, this is a linear tool, so you won't be able to get too creative with composition. Its interface is also quite minimalistic, but intuitive. However, this editor opens all the popular video formats, allows for exporting in AVI, FLV, M1V, M2V, MKV, MP4, MPEG, MPG, and OGM, and overall performs very well even on low-end computers.
Avidemux works on: Windows, Mac, Linux.
Best way to learn: just open the program, and you'll figure it out within seconds.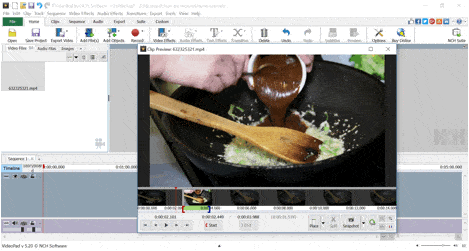 Developed by NCH Software, VideoPad is a multifunctional tool equipped with a set of the most demanded video editing features and a clear drag'n'drop interface. The free version is available for personal use and doesn't restrict you with a trial period.
Just like VSDC, it includes a quick access menu for recording video, audio, and screen. There's also plenty of ways to work with text objects and easily type subtitles in real-time, let alone effects and transitions libraries.
VideoPad offers several video and audio tracks you can simultaneously work with – and it's great for basic operations as well. A popping-up instant preview window for splicing the footage and applying effects makes working in VideoPad a no-brainer.
Features you should check out
There are two features you may want to play with for your video blog. First, masking. Creating a mask on a video is typically used for pixelating/blurring a particular area on a footage – be it a face that should be hidden, an unwanted object, or a car number.
VideoPad can boast quite an easy path for applying a mask to your video. Second tool to check out is a quick access Snapshot button placed right below the preview window to instantly clip frames as image clips.
VideoPad works on: 64-bit Windows OS, Mac OS X 10.5 or above, Android 2.3.3 or higher.
Best way to learn: the help section on the official website is somewhat confusing, but you'll be able to find clear step-by-step video instructions on NCH Software YouTube channel.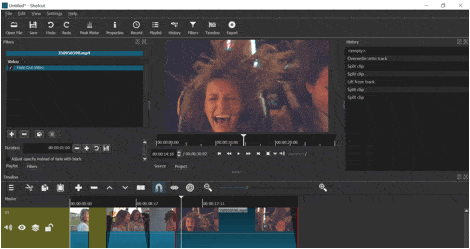 The last (but not the least) video editor in our list is Shotcut. It's a cross-platform program slightly less intuitive than VideoPad or VSDC, but quite robust in terms of functionality.
While the interface of Shotcut seems entirely different from everything we've reviewed in this article, one cool thing about it is flexibility. You can literally configure the look you find convenient by opening, closing, resizing, undocking, and moving every functional window in this program.
Notice the resize and close buttons in the right upper corners of Filters, History, and Timeline menus? You can drag'n'drop them any way you like.
But enough about the appearance. Feature-wise, Shotcut is rich but it also brings a steep learning curve. Mastering it will take some time, but once you do, you probably won't need any other tool.
For instance, achieving most compositing effects might be challenging for an inexperienced user, but you can start with cutting, splitting, and appending videos to get the feeling of the program.
You will also be able to change video speed in the Properties menu, rotate the image, add smooth fading transitions and work on the color without much effort.
Features you should check out
The set of customizable filters is the most prominent part of Shotcut arsenal. First, for each filter you apply, you're able to tweak just about every parameter and create presets for instant usage in future. Second, the history of applied filters in a standalone window allows you to quickly remove any of them, no matter how many steps ago it was added.
ShotCut works on: Windows, Mac OS, Linux.
Best way to learn: a combination of trial and error path, plus tutorials made by the community of enthusiasts. Frankly, the how-to information provided by the developers is hardly enough.
Conclusion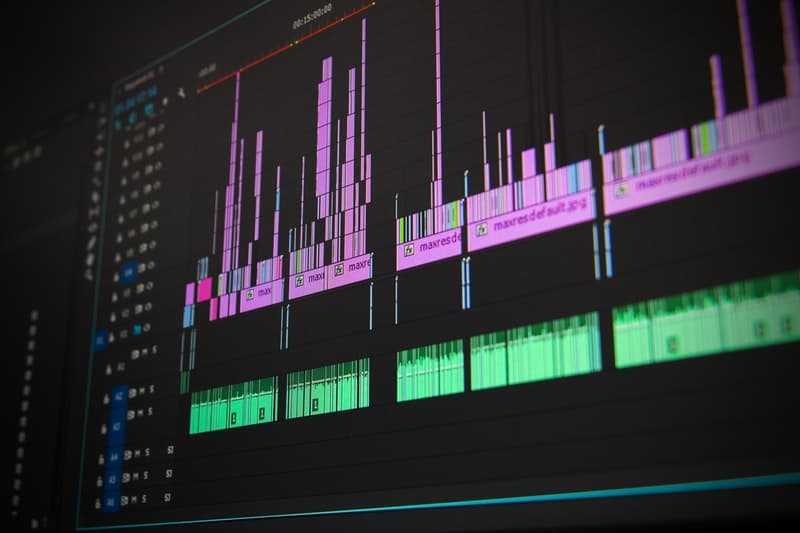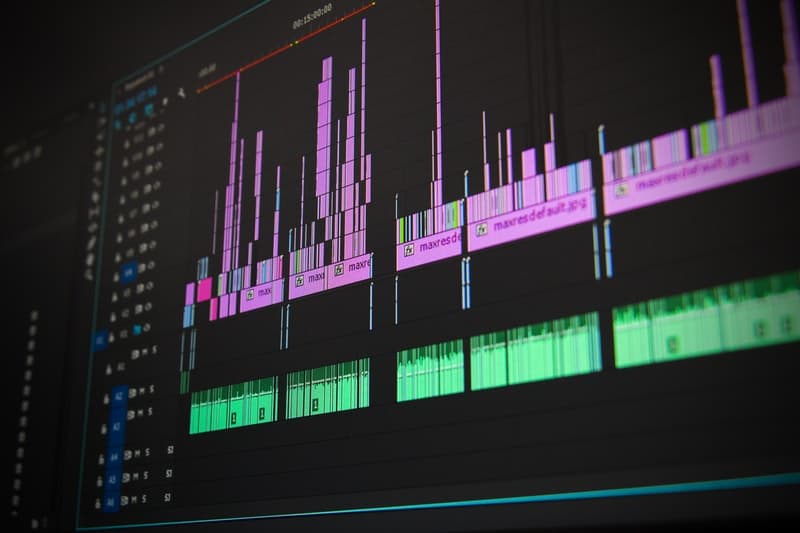 There's no need to restrict yourself to one solution. It's well-known that even professional YouTubers often use several pieces of video editing software to achieve the desired result.
Say, you can try VSDC or even iMovie (not reviewed here but worth mentioning!) for the production process, but also employ Avidemux if cutting out multiple fragments is a repetitive task for your projects.
If you already have a personal brand and stick to a particular color theme, you should certainly have Davinci Resolve in mind. While it might be a bit too heavy for basic video editing – its color grading toolset is unparalleled.
With time you'll certainly master the art of video editing and choosing the right tool won't be so challenging. But for now, don't let yourself get caught by the details and sweat the small stuff. Remember, post-production should take a back seat. Your content is what people will care about the most.