Last Updated on March 8, 2022
We do not want to bore you with UI kits, but this one is a beauty! This PSD freebie was designed by Gabriel Sebastien. Gabriel is the owner of a popular french blog Blogduwebdesign.com. Blogduwebdesign is a great wed design blog that has a strong following, and is updated quite frequently. Even if you can't read french, we strongly suggest checking out the website with the help of Google Translate. Gabriel also has a very impressive portfolio where he offers even more downloadable freebies Sebastiengabriel.com. To make things easier, all the elements that are present in this PSD file were carefully crafted and organized.
Preview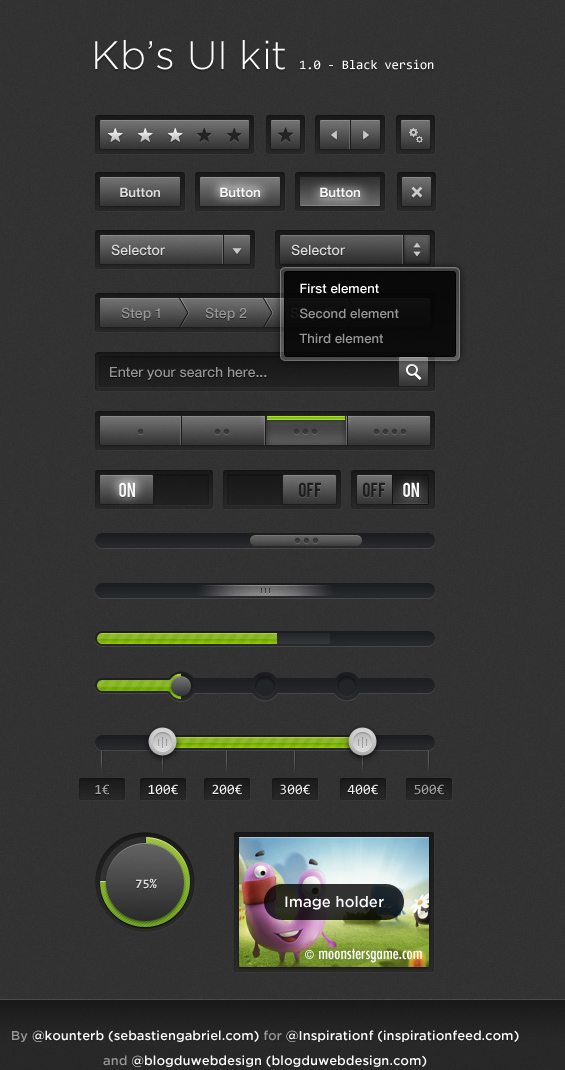 Black User Interface PSD Kit (Zip, 3.75 MB)
We hope this download will be useful/save you time for you future projects. If you wish to submit your own freebie to be published, please contact us by email. For more freebies like this don't forget to subscribe to the RSS-feed and follow Inspirationfeed on Twitter+ Facebook (100% Spam Free!) If you enjoyed the following article we humbly ask you to help us spread the word by sharing this article with your peers!