Last Updated on January 24, 2023
This gorgeous freebie was designed exclusively for Inspirationfeed by Liam McCabe, who is the owner of PixelsDaily. Pixelsdaily.com offers high quality design related resources and tutorials everyday. Unlike other design sites, PixelsDaily delivers daily downloads that you can download 100% free! All the elements that are present in this PSD file were carefully crafted with love. Each element is organized by folder, thus providing you with easy navigation.
Preview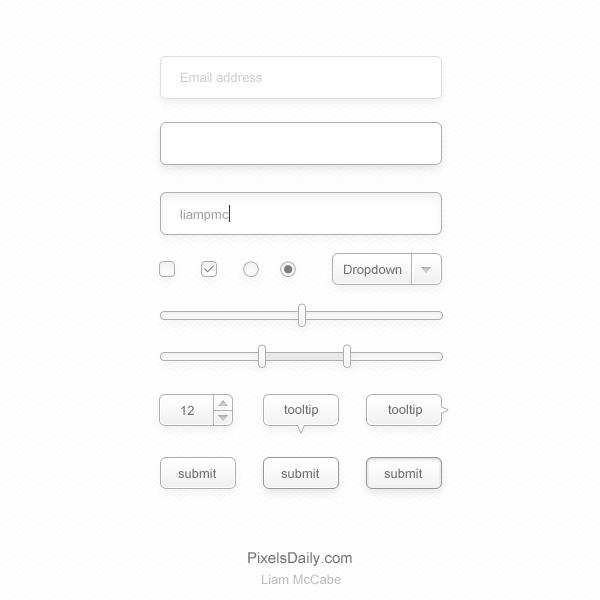 Minim Elements PSD (Zip, 1047KB)
We hope this download will be useful/save you time for you future projects. For more freebies like this don't forget to subscribe to the RSS-feed and follow Inspirationfeed on Twitter+ Facebook (100% Spam Free!) If you enjoyed the following article we humbly ask you to help us spread the word by sharing this article with your peers!