Last Updated on January 24, 2023
Freelancing jobs are great way to earn some extra money on the side, but most freelancers have trouble finding them. This is where we come in and help.
We gathered some great resources, for finding job opportunities. The jobs range from programming, desingning, and writing. Please note that not all jobs are home based. If you would like to find jobs in your area check out craigslist.
We would love to hear your thought, so please comment below. We hope that you will find this helpful and use this post as a resource for freelancing jobs.
1. 37signals
A large selection of programming jobs. This website is popular so the job board get updated frequently.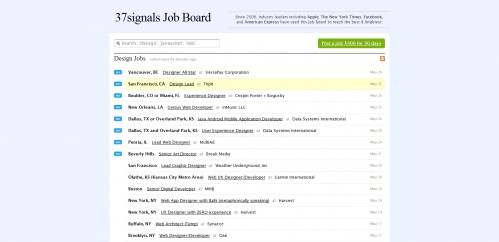 2. Smashingmagazine
There is an amazing amount of jobs posted. They range from freelance and full-time jobs, as well as both design and development.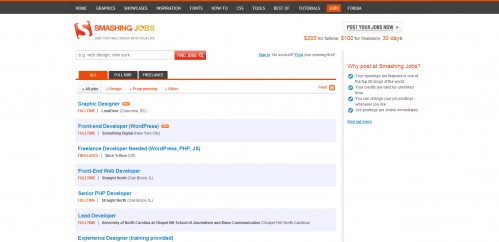 3. Authenticjobs
Authentic Jobs is a targeted destination for web & creative professionals, and the companies seeking to hire them.
4. Freshwebjobs
Freshwebjobs.com is a job board with a declared goal of bringing together companies and professionals who take interests in latest web technologies, web standards and web design trends.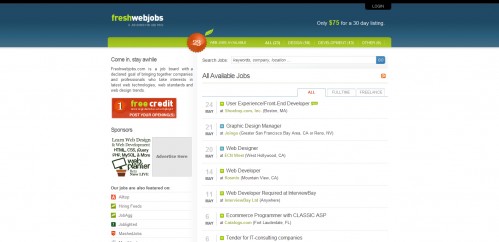 5. Krop
Krop is a Job Board and career resource website for creative professionals. Whether you're looking for job, or hunting top-notch talent, Krop's simple and powerful tools are geared towards connecting the worlds brightest minds with the best companies.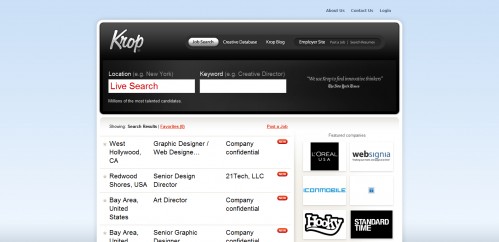 6. Coroflot
Coroflot's job board is the largest and most active site on the internet specifically targeted at hiring designers and other creative professionals.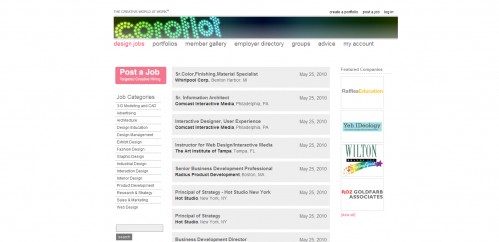 7. Crunchboard
The CrunchBoard gives you access to the millions of technology and business savvy readers of TechCrunch, MobileCrunch, CrunchGear, TechCrunch IT, and other top technology blogs. This community is an amazing source of talent and often searching for lawyers, accountants, designers, and developers.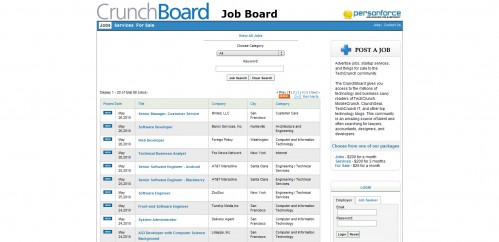 8. Odesk
A huge variety of jobs. Mainly for web designing, UI design, and web programming.
9. Mashable jobs
Mashable is the leading job board for social media and web jobs. It's the venue chosen by top brands and businesses looking for the very best talent in social media, marketing, and web development.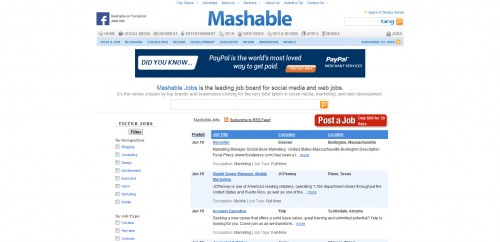 10. Wired
Powered by jobthread, wired jobs offers a great variety of jobs. The range from engineering all the way to design.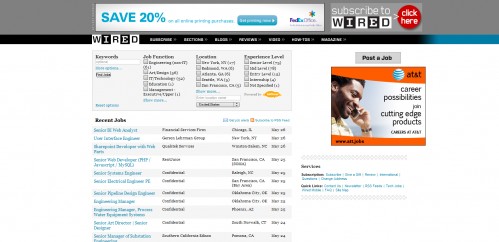 11. Myblogguest
An awesome website, if you are looking to write for others and earn money doing it.
12. Indeed
Probably one of the best job search engines around.
13. Metafilter
MetaFilter Jobs is an area for sharing job openings among members of MetaFilter. If you're logged in, and your latitude/longitude is stored in your profile, you'll also see how far away each job is from you.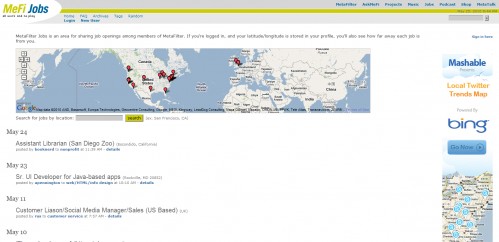 14. Gofreelance
A website ran by freelancers. Just search a keyword and review the results.
15. Webdesignerwall
Not alot of jobs posted, but the quality is very high.
16. Ajaxian
A great source for developer based jobs.
17. Boxesandarrows
Great amount of location based design/developing jobs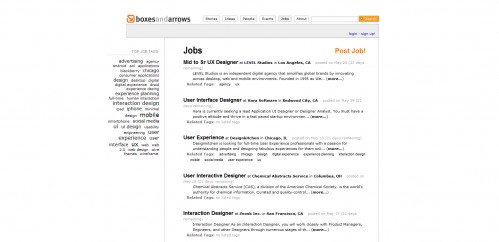 18. Aiga
AIGA Design Jobs is the first place AIGA members turn to find their next opportunity, and the premier place for employers seeking the most qualified designers.
19. Getafreelancer
Freelancer.com is the world's largest outsourcing marketplace for small business. Just sign up and find some awesome jobs.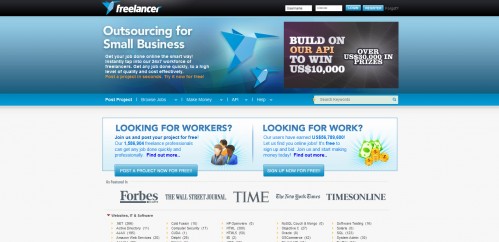 20. Elance
Elance instantly matches employers with a ready and qualified workforce of more than 154,000 rated and tested professionals with technical, marketing and business skills, and provides the tools to manage online and pay for results.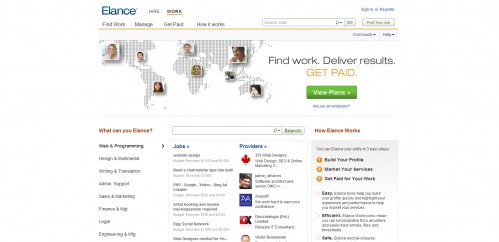 21. Behance
Great variety of jobs, but they are mostly location based.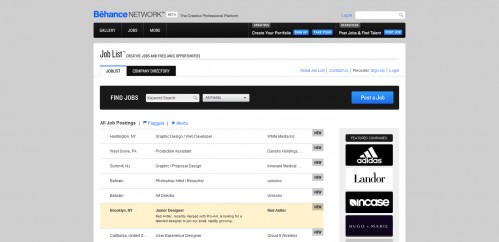 22. Yourwebjob
Your Web Job is a hub for job-seeking web professionals — project managers, copywriters, SEO experts, usability folk, social media gurus, and yes, even designers and developers — and for those who want to hire them.
23. Sologig
A great search engine for jobs, just search freelancing and find what you like.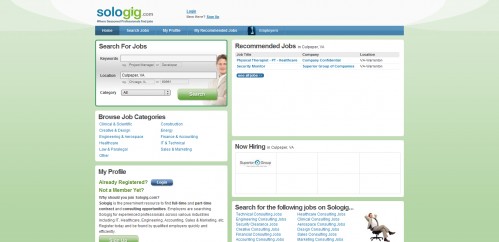 24. Arstechnica
Offers a great variety of IT and programming location based jobs.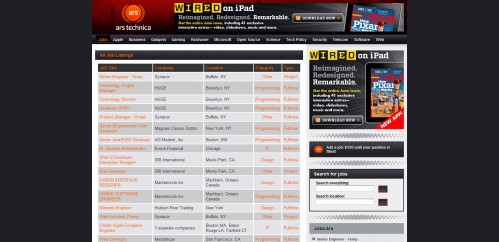 25. Programmermeetdesigner
Pretty much the same as getacoder.com
26. Simplyhired
Search over 4,390,310 jobs across the web. Just type in any designated keyword and you're good to go.