OK, you're a freelance-business writer. You have your website, your business cards and your letterhead. But what you don't have is clients or leads from potential clients. What do you do to get business and get busy? Here are 10 ways to attract potential clients who might hire you.
1. Publish an electronic newsletter.
Typically a freelance writer generates a sales lead, follows up, and either gets or doesn't get an assignment. In most cases, for a variety of reasons, we don't get an assignment (the prospect may have been price shopping or just evaluating vendors).
These prospects are our most qualified leads, because we almost did business with them. Yet once a freelancer sees that no assignment is forthcoming, she puts the prospect in a computer database and does nothing further with the name.
A better strategy is to offer the Erospect a free subscription to your online newsletter. If you publish it monthly, then all those prospects will hear from you 12 times a year.
I have gotten thousands of dollars from prospects who told me that they read my newsletter. Online newsletters are usually brief and focus on one topic.
For freelance-business writers, good topics include business writing, copywriting, marketing, small business, or a writing niche such as white papers or speechwriting.
E-mails can be sent as text messages or HTML ones. HTML is great if you need to show pictures in color. But as writers, We don't. Our product is words, and they look just as good in text as they do in HTML.
For more great examples, check out: 45-eye-opening-examples-of-email-newsletter-designs
2. Use e-mail marketing.

Once you have an online newsletter, you will also have a list of prospect names and e-mail addresses–and permission to e-mail them whenever you want.
Because you own the list, the cost of list rentals is eliminated. Online business lists can top $200 per 1,000 names, so having your own list saves you significant money.
Sending an e-mail to your list to generate sales leads is incredibly cost-effective. For instance, I had recorded an audio CD on software marketing. In my e-newsletter, I offered the CD free to those on my list. The cost to send out the e-mail: virtually zero.
I got 200 replies requesting the CD. Of these, two turned into solid assignments worth multiple thousands of dollars each. Special offers work best in e-mail marketing.
Another time, I ran a short item in my e-newsletter offering to write an e-mail message for one-third of my usual fee; the catch was that the client had to let me report the results to my readers. Ten of my subscribers wanted to give me e-mail assignments, and I took on two.
3. Start a blog.

For a variety of reasons, I am not a fan of blogging. For one thing, the whole process-writing your blog, reading other blogs, responding to posts and comments-can take up way too much of your time and energy.
Second, I find the content of most blogs boring and banal. Be that as it may, I can't deny the effectiveness of blogging for marketing and self-promotion. Many writers have either gotten book deals or made their books bestsellers as a result of their blogs.
I'm a true blogging skeptic, and I blog reluctantly. But many of my prospects and clients have told me they read my blog. Recently, I got a new client who said he discovered me on my blog.
So blogging works. You should start your own blog and focus it on the same topic as your e-newsletter. Regularly visit marketing blogs and comment on them frequently–at least once a week. Offer to be a "guest blogger" on sites read by your prospects.
4. Spend time on social-media sites.

I'm even more of a skeptic about social networking than I am about blogging. Again, I'm not denying that it can and does work. It's just that personally I have almost zero interest.
That said, I am on LinkedIn, Twitter and Facebook. LinkedIn is a good site for corporate networking, and you can search by name to find people you want to connect with. LinkedIn groups are good places to interact with prospects by commenting on active discussions.
Twitter allows you to "micro blog," or post short messages of 140 characters maximum to your followers, and Facebook is a huge online networking forum with some 500 million users.
With the incredible popularity of both of these sites, it's at least worth trying them out to help you market yourself and your business. (For more advice for working with social-networking sites, see '~ copywriter's guide to social media" my column in the November 2010 issue of The Writer.)
5. Send out a press release.
Public relations is an extremely cost-effective marketing tactic for freelance-business writers. Here's one thing that works every time: Publish a little booklet of communication tips, e.g., 10 Tips for Writing More Memorable Speeches.
Now send out a press release to the appropriate media letting them know you are giving away copies of your booklet. You can send the press release to marketing and advertising journals and editors at your local weekly and daily newspapers, especially those from the business section.
The hope is that your press release will encourage the media to run an article mentioning your free booklet, which can lead to more business for you.
During the recession of the early 1990s, I created such a booklet, "Recession-proof business strategies." It was substantial, so I charged $9 for it. I sent out a press release to a couple of hundred business publications and newspapers. More than 18 picked up my press release, and I sold 3,500 copies.
6. Mail a postcard.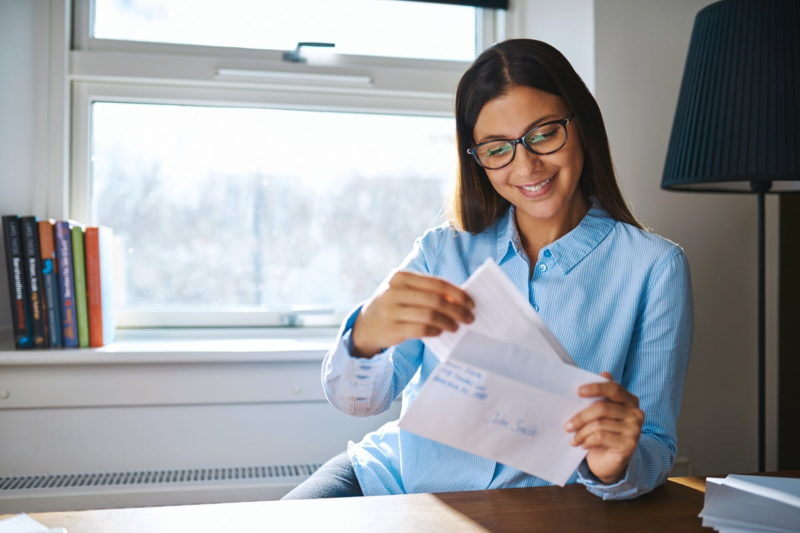 Print a promotional postcard advertising your freelance-writing services, and mail it to a list of potential clients. Where do you get such a list? You can rent a list of prospects from a mailing list broker; I recommend Edith Roman Associates (www.edithroman.com).
Alternatively, you can compile the list yourself from a variety of sources: trade-show attendees, directories, the Yellow Pages, and advertisers in industry trade publications.
A standard-size postcard is 31/2 by 5V2 inches. But postcards can be larger; 6 by 9 inches is a popular size for promotional postcards. You can simply advertise your services on the card and print your phone number in large, boldface type.
Or you can have a special offer. My postcards offer a free CD, The World's Best-Kept Copywriting Secrets, and the offer definitely generates more leads. Yes, some recipients just want the freebie. But many others who request it are qualified prospects for my services.
7. Network.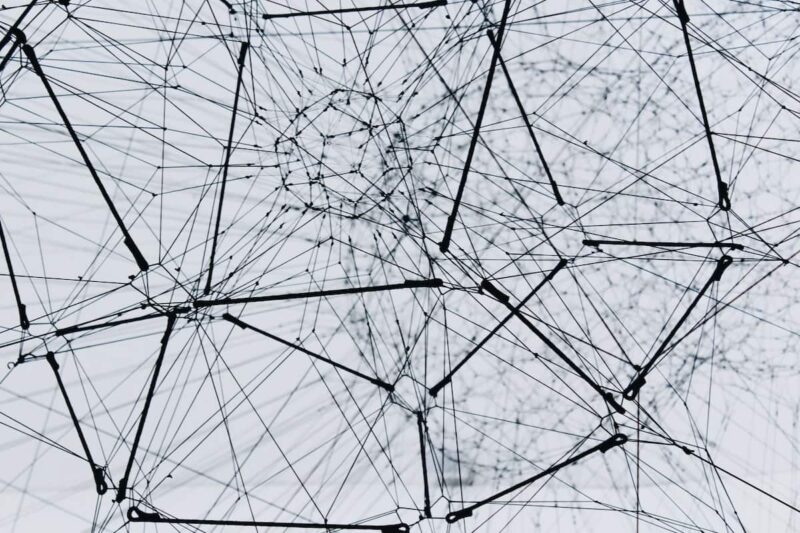 By "network" I don't mean using Facebook or LinkedIn; I mean attending business meetings and networking events where you can meet businesspeople (who are potential clients) in person.
According to marketing mentor Ilise Benun, the key to networking success is to become a resource to another person. Find out what he needs and help him out (at no charge) if you can. In my case, I have a vast network of suppliers in virtually every area of marketing.
So if someone at a meeting casually mentions she needs a mailing list, I can refer her to any of half a dozen list brokers I know personally. In return, she will be more likely to hire me to write her sales letter or self-mailer.
If you're an introvert like me, the idea of networking may send shivers down your spine. How do you break the ice and get a conversation started? One way is to ask a question, such as "What brings you to this event?"
If there is a buffet table, Benun suggests standing near the food and commenting on it. "That's good because nearly everybody has an opinion about the food, and you can connect with the prospect over it" she says.
Use name tags to get the conversation started. If there is no company name on a person's name tag, ask what company he is with. If there is a company name, ask what he does for it.
8. Give a talk.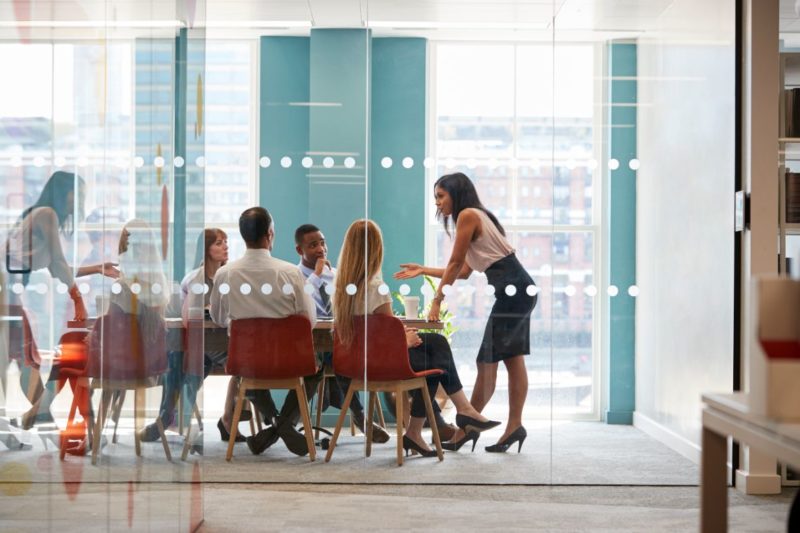 Create a content-rich presentation related to your area of business-writing expertise (e.g., employee communications or search-engine optimization) and offer to present it, for free, at a local business association or ad club. Make sure the members of the group you target are your potential clients.
Some of the attendees may want copies of your PowerPoint slides. Turn this into an opportunity. Announce that you will e-mail the PowerPoint presentation to them if they give you their business cards. Each card collected is a potential sales lead for you.
9. Join an association.
Join the local chapter of a trade association whose members are your potential clients. But here's the trick: Don't just go to meetings; instead, volunteer for a committee that picks speakers or produces the association chapter's newsletter.
Being on a committee will give you much greater visibility–and the attention of the executives who can potentially hire you.
When you join an association, you often have access to the membership list. With permission, of course, mail a sales letter promoting your services to members.
If you're a member of the XYZ association, your letter should begin "Dear fellow XYZ member." That lets them know you're part of the group.
10. Write an article.
One of the most effective promotions is to write how-to articles in your area of expertise for trade journals in advertising and marketing or the industry you specialize in.
Many trade journals have a regular feature toward the back of the magazine that covers soft skills (like writing) instead of the usual technical subjects.
Send a query letter proposing an article to the editor. In the "about the author" box that runs under your byline, include your website so interested prospects can contact you.