Last Updated on August 23, 2022
Friends are some of the best gifts that life gives us. With the right friends, you'll never know what stress and loneliness feels like. That's because they'll always be there to cheer you up whenever you're down and help you see the brighter side when your life seems empty and hopeless.
Good friends also play an instrumental role in helping us make better lifestyle and career decisions. And now, numerous scientific studies suggest that solid friendships can help to promote mental health.

With the cocktail of benefits that friendship comes with, it comes as no surprise that many people go out of their way to forge and nurture meaningful lifelong friendships. As they say; anyone can make friends, but it takes a bit of effort to maintain them.

One of the best ways to foster solid friendships is to celebrate your friends at every opportunity you can find. And a great way to do that is by using friendship poems.
By sending a cute and well-thought-out poem to your friend, you're letting them know how much you value their presence in your life. Isn't it fulfilling when you know that your friendship isn't taken for granted?

Browse through our collection of 20 friendship poems and consider sharing some with your dear friends today.
1. Ode To Friendships by Kayla Rae Pich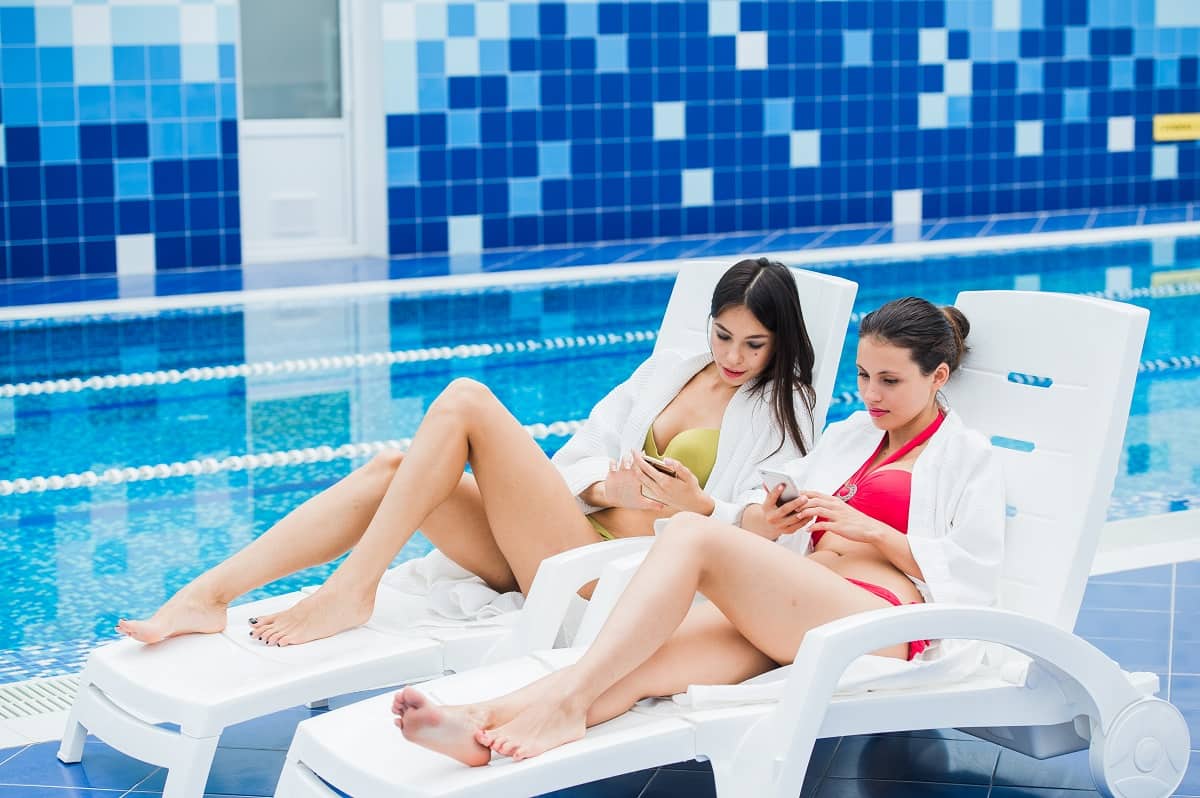 Friends…

They're the few people who accept silence over conversation.
A relationship like this denies silly promises and persuasion.

You don't feel the need to second guess thoughts or measure words.
Their love comes in wholes, not halves, not thirds.

They're the ones that guide you through when fate takes a turn.
Fights, small and large, end in forgiveness, never a burn.

You forget about first impressions and the feelings they brought.
You're grateful for who they are and you forgive 'em for what they're not.
2. Tug o' War by Shel Silverstein
"I will not play at tug o' war.
I'd rather play at hug o' war,

Where everyone hugs
Instead of tugs,

Where everyone giggles
And rolls on the rug,

Where everyone kisses,
And everyone grins,

And everyone cuddles,
And everyone wins"
3. Smile by Jessica R. Dillinger
If you're feeling down; turn your frown upside down.
Put a smile on your face; take the world in your embrace.

Ask for a little help from the man up above.
And remember you have your best friend's love.
4. A Poison Tree by William Blake
"I was angry with my friend:
I told my wrath, my wrath did end.
I was angry with my foe:
I told it not, my wrath did grow.

And I waterd it in fears
Night & morning with my tears;
And I sunned it with smiles,
And with soft deceitful wiles.

And it grew both day and night,
Till it bore an apple bright.
And my foe beheld it shine,
And he knew that it was mine,

And into my garden stole,
When the night had veiled the pole;
In the morning glad I see
My foe outstretchd beneath the tree."
5. True Friends by Emily
Best friends stick together till the end.
They are like a straight line that will not bend.

They trust each other forever,
No matter if you're apart or together.

They can be your hero and save the day.
They will never leave your side; they are here to stay.

They help you up when you fall.
Your true friends are best of all.
6. Success by Edgar A. Guest
I hold no dream of fortune vast,
Nor seek undying fame.
I do not ask when life is past
That many know my name.

I may not own the skill to rise
To glory's topmost height,
Nor win a place among the wise,
But I can keep the right.

And I can live my life on earth
Contented to the end,
If but a few shall know my worth
And proudly call me friend.
7. True Friend by Ashley Campbell
A friend is like a star that twinkles and glows
Or maybe like the ocean that gently flows.

A friend is like gold that you should treasure
And take care of forever and ever.

A friend is like an angel that is there to guide you.
A friend is someone you can trust out of a few.

A friend is more than one in a million.
They are one in a ca-zillion,

And you, my friend, are very special
and so it is official.
8. To Me, Fair Friend, You Never Can Be Old (Sonnet 104) by William Shakespeare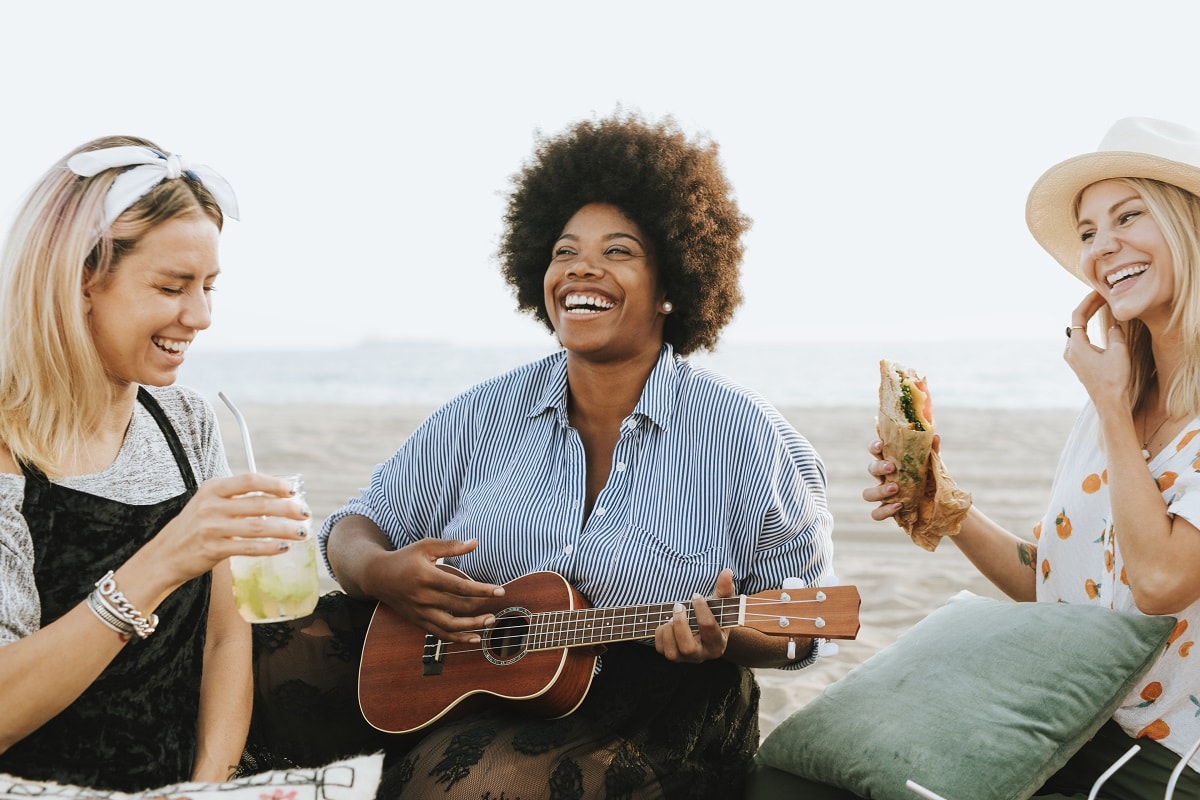 To me, fair friend, you never can be old,
For as you were when first your eye I ey'd,
Such seems your beauty still. Three winters cold,
Have from the forests shook three summers' pride,

Three beauteous springs to yellow autumn turn'd,
In process of the seasons have I seen,
Three April perfumes in three hot Junes burn'd,
Since first I saw you fresh, which yet are green.

Ah! yet doth beauty like a dial-hand,
Steal from his figure, and no pace perceiv'd;
So your sweet hue, which methinks still doth stand,
Hath motion, and mine eye may be deceiv'd:

For fear of which, hear this thou age unbred:
Ere you were born was beauty's summer dead.
9. Will You Ever? by Kaitlyn M. Yawn
I don't think you will
Ever fully understand
How you've touched my life
And made me who I am.

I don't think you could ever know
Just how truly special you are,
That even on the darkest nights
You are my brightest star.

You've allowed me to experience
Something very hard to find,
Unconditional love that exists
In my body, soul, and mind.

I don't think you could ever feel
All the love I have to give,
And I'm sure you'll never realize
You've been my will to live.

You are an amazing person,
And without you I don't know where I'd be.
Having you in my life
Completes and fulfills every part of me.
10. Care And Happiness by Shishir
You came as a ray of light,
Made my life cheerful and bright,
Showering your affection over me
So that my face was full of glee.

Taking away my complete loneliness
And giving me back all the happiness
With a Midas touch of your care
To keep me away from despair.

I'll never leave you midway,
And tales of our bond people will say.
11. O, My Friend by Edgar Lee Masters
O, my friend,
What fitting word can I say?

You, my chum,
My companion of infinite talks,

My inspiration,
My guide,

Through whom I saw myself at best;
You, the light of this western country.

You, a great richness.
A glory,

A charm,
Product and treasure of these States.
12. God Sends by Rosalie Carter
I think that God will never send,
A gift so precious as a friend,

A friend who always understands,
And fills each need as it demands,

Whose loyalty will stand the test,
When skies are bright or overcast,

Who sees the faults that merit blame,
But keeps on loving just the same,

Who does far more than creeds could do,
To make us good, to make us true,

Earth's gifts a sweet contentment lend,
But only God can give a friend.
13. Till I Breathe My Last by Shishir
When you love and hold me without any fear
Happiness spreads throughout the atmosphere.

You look to me with grace and confidence,
And we talk about all positive things without any rants.

In your company, the good times move very fast.
I promise I'll look after you till I breathe my last.
14. Friends For Life by Angelica N. Brissett
We are friends.
I've got your back,
And you have mine.
I'll help you out
Anytime!

To see you hurt,
To see you cry,
Makes me weep
And wanna die.

If you agree
To never fight,
It wouldn't matter
Who's wrong or right.

If a broken heart
Needs a mend,
I'll be right there
Till the end.

If your cheeks are wet
From drops of tears,
Don't worry,
Let go of your fears.

Hand in hand
Love is sent.
We'll be friends
Till the end!
15. A Friend by Gillian Jones
A person who will listen and not condemn
Someone on whom you can depend

They will not flee when bad times are here
Instead they will be there to lend an ear

They will think of ways to make you smile
So you can be happy for a while

When times are good and happy there after
They will be there to share the laughter

Do not forget your friends at all
For they pick you up when you fall

Do not expect to just take and hold
Give friendship back, it is pure gold.
16. Us Two by A.A. Milne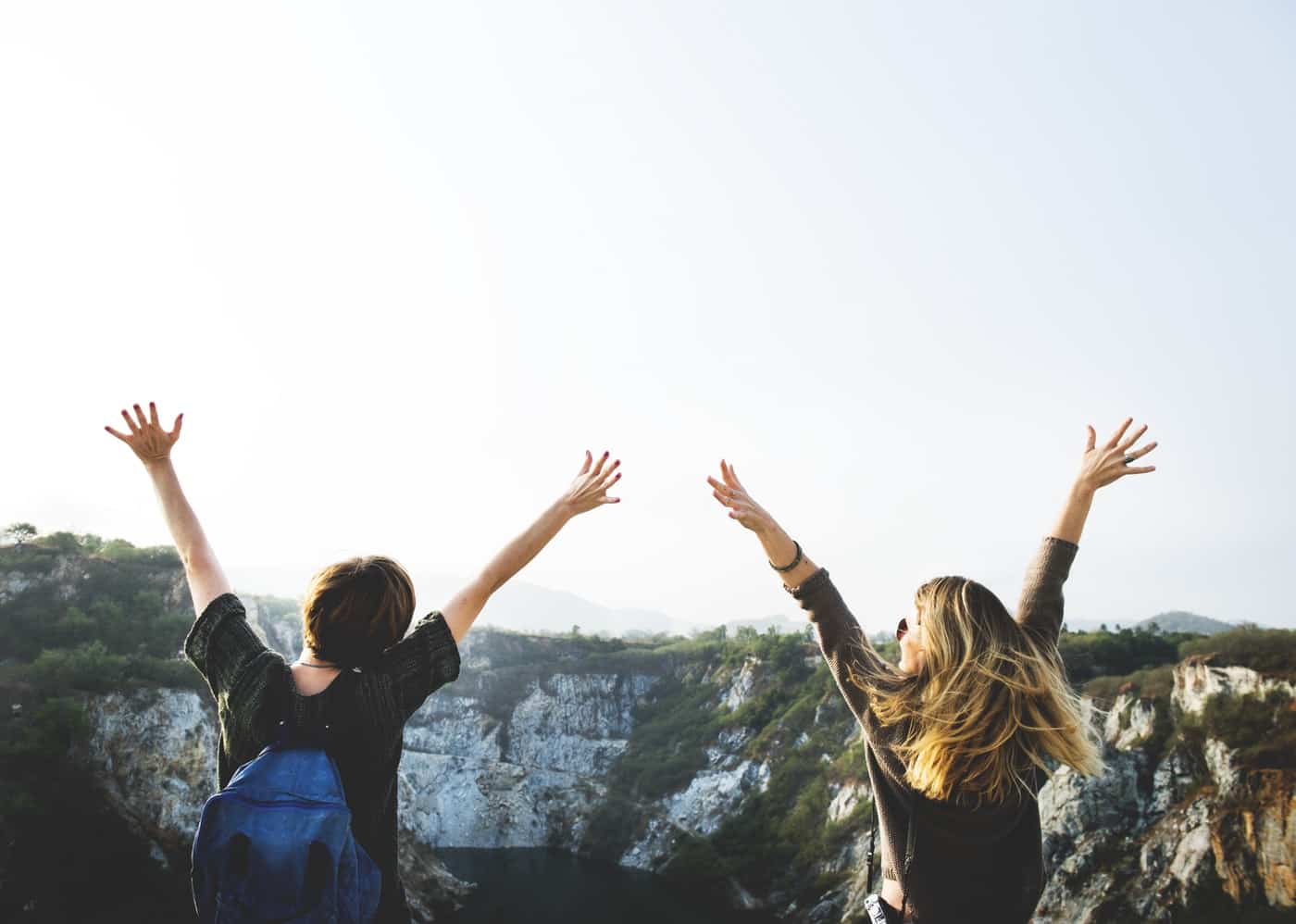 Wherever I am, there's always Pooh,
There's always Pooh and Me.
Whatever I do, he wants to do,
"Where are you going today?" says Pooh:
"Well, that's very odd 'cos I was too.
Let's go together," says Pooh, says he.
"Let's go together," says Pooh.

"What's twice eleven?" I said to Pooh.
("Twice what?" said Pooh to Me.)
"I think it ought to be twenty-two."
"Just what I think myself," said Pooh.
"It wasn't an easy sum to do,
But that's what it is," said Pooh, said he.
"That's what it is," said Pooh.

"Let's look for dragons," I said to Pooh.
"Yes, let's," said Pooh to Me.
We crossed the river and found a few-
"Yes, those are dragons all right," said Pooh.
"As soon as I saw their beaks I knew.
That's what they are," said Pooh, said he.
"That's what they are," said Pooh.

"Let's frighten the dragons," I said to Pooh.
"That's right," said Pooh to Me.
"I'm not afraid," I said to Pooh,
And I held his paw and I shouted "Shoo!
Silly old dragons!"- and off they flew.

"I wasn't afraid," said Pooh, said he,
"I'm never afraid with you."

So wherever I am, there's always Pooh,
There's always Pooh and Me.
"What would I do?" I said to Pooh,
"If it wasn't for you," and Pooh said: "True,
It isn't much fun for One, but Two,
Can stick together, says Pooh, says he. "That's how it is," says Pooh.
17. My True Friend by Abimbola T. Alabi
You always answer when I call
And help me up if I should fall,
But you never complain at all,
My true friend.

You confront me when I am wrong
But will never scold me for long,
Instead, you try to keep me strong,
My true friend.

You know the funny things to say
To make me laugh my fears away.
Like the sun, you brighten my day,
My true friend.

You see in me gifts I deny
And urge me to give things a try.
You spread for me my wings to fly,
My true friend.

You always perceive what I need
And offer it before I plead.
Just like a book, my mind you read,
My true friend.

You value little things I do
But won't brag of what you do too.
How can I ever repay you,
My true friend?

And greatest of all I have found
When times are tough and I'm down,
You are the one who sticks around,
My true friend.
18. You Were There by Emily Robinson
When tears fell from my eyes,
you were there to brush them away.

When I was lost in confusion,
you were there to say that everything would be okay.

When I stood before you falling apart,
you were there to lend your heart.

When I felt like no one could understand,
you were there to take my hand.

When no one else was left to care,
you were there.
19. A Time to Talk by Robert Frost
When a friend calls to me from the road
And slows his horse to a meaning walk,

I don't stand still and look around
On all the hills I haven't hoed,

And shout from where I am, What is it?
No, not as there is a time to talk.

I thrust my hoe in the mellow ground,
Blade-end up and five feet tall,

And plod: I go up to the stone wall
For a friendly visit.
20. Best Friend by Mizscorpio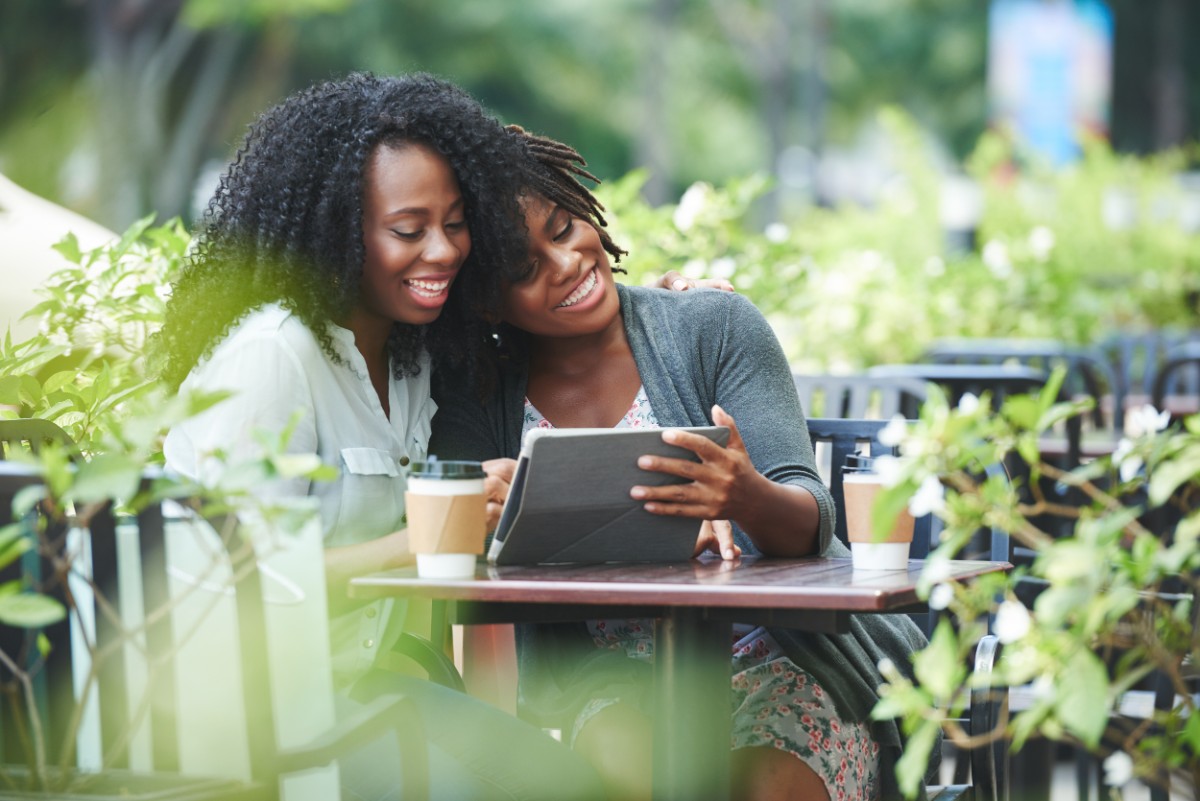 You are my best friend; you belong in my heart.
We go through ups and downs, but still nothing can tear us apart.
I know you as a sister, and I will always care.
Love, respect, and trust are the things we share.

I know you as a person; I especially know you as a friend.
Our friendship is something that will never end.
Right now, this second, this minute, this day,
Our sisterhood is here, is here to stay.

My friendship with you is special and true.
When we are together, we stick like glue.
When I'm in the darkness that needs some light,
When you're by my side, I know things are all right.

Our friendship is so strong; it breaks down bars.
Our friendship is also bright, like the sun and the stars.
If we were in a competition for friendships, we would get a gold,
Because responsibility and cleverness are the keys we hold.

I met you as a stranger, took you as a friend.
I hope our long friendship will never end.
Our friendship is like a magnet; it pulls us together,
Because no matter where we are, our friendship will last forever!
21. Alone by Maya Angelou 
"Lying, thinking
Last night
How to find my soul a home
Where water is not thirsty
And bread loaf is not stone
I came up with one thing
And I don't believe I'm wrong
That nobody,
But nobody
Can make it out here alone."
22. Red Brocade by Naomi Shihab Nye 
"The Arabs used to say,
When a stranger appears at your door,
feed him for three days
before asking who he is,
where he's come from,
where he's headed.
That way, he'll have strength
enough to answer.
Or, by then you'll be
such good friends
you don't care."
23. I Want to Apologize by Rupi Kaur 
"i want to apologize to all the women i have called beautiful
before i've called them intelligent or brave
i am sorry i made it sound as though
something as simple as what you're born with
is all you have to be proud of
when you have broken mountains with your wit
from now on i will say things like
you are resilient, or you are extraordinary
not because i don't think you're beautiful
but because i need you to know
you are more than that." 
24. To The Oppressors by Pauli Murray 
"Now you are strong
And we are but grapes aching with ripeness.
Crush us!
Squeeze from us all the brave life
Contained in these full skins.
But ours is a subtle strength
Potent with centuries of yearning,
Of being kegged and shut away
In dark forgotten places.
We shall endure
To steal your senses
In that lonely twilight
Of your winter's grief."
25. Silhouette by Janice Lobo Sapigao 
"more and more of my friends
are becoming parents or partners
to plants
i have lived long and short enough
to remember the homegirls who
danced non-stop until three a.m.
the moon a parabola to our party
i've grown up enough
to see them sing their favorite slow songs
to herbs and succulents on their windowsills
in homes they sowed from dreams"
26. Summer Friends by Mary Lamb 
The Swallow is a summer bird;
He in our chimneys, when the weather
Is fine and warm, may then be heard
Chirping his notes for weeks together.
Come there but one cold wintry day,
Away will fly our guest the Swallow:
And much like him we find the way
Which many a gay young friend will follow.
In dreary days of snow and frost
Closer to Man will cling the Sparrow:
Old friends, although in life we're crost,
Their hearts to us will never narrow.
Give me the bird–'give me the friend–
Will sing in frost–will love in sorrow–
Whate'er mischance to-day may send,
Will greet me with his sight to-morrow.
27. The Other Side by Seamus Heaney 
Thigh-deep in sedge and marigolds,
a neighbour laid his shadow
on the stream, vouching

'It's as poor as Lazarus, that ground,'
and brushed away 
among the shaken leafage.

I lay where his lea sloped
to meet our fallow,
nested on moss and rushes,

my ear swallowing
his fabulous, biblical dismissal,
that tongue of chosen people.

When he would stand like that
on the other side, white-haired,
swinging his blackthorn

at the marsh weeds,
he prophesied above our scraggy acres,
then turned away

towards his promised furrows
on the hill, a wake of pollen
drifting to our bank, next season's tares.

II

For days we would rehearse
each patriarchal dictum:
Lazarus, the Pharaoh, Solomon
and David and Goliath rolled
magnificently, like loads of hay
too big for our small lanes,

or faltered on a rut —
'Your side of the house, I believe,
hardly rule by the Book at all.'

His brain was a whitewashed kitchen
hung with texts, swept tidy
as the body o' the kirk.

III

Then sometimes when the rosary was dragging
mournfully on in the kitchen
we would hear his step round the gable

though not until after the litany
would the knock come to the door
and the casual whistle strike up

on the doorstep. 'A right-looking night,'
he might say, 'I was dandering by
and says I, I might as well call.'

But now I stand behind him
in the dark yard, in the moan of prayers.
He puts a hand in a pocket

or taps a little tune with the blackthorn
shyly, as if he were a party to
lovemaking or a stranger's weeping.

Should I slip away, I wonder,
or go up and touch his shoulder
and talk about the weather

or the price of grass-seed?
28. A Song for New Years' Eve by William Cullen Bryant 
Stay yet, my friends, a moment stay—
Stay till the good old year,
So long companion of our way,
Shakes hands, and leaves us here.
Oh stay, oh stay,
One little hour, and then away.
The year, whose hopes were high and strong,
Has now no hopes to wake;
Yet one hour more of jest and song
For his familiar sake.
Oh stay, oh stay,
One mirthful hour, and then away.
The kindly year, his liberal hands
Have lavished all his store.
And shall we turn from where he stands,
Because he gives no more?
Oh stay, oh stay,
One grateful hour, and then away.
Days brightly came and calmly went,
While yet he was our guest;
How cheerfully the week was spent!
How sweet the seventh day's rest!
Oh stay, oh stay,
One golden hour, and then away.
Dear friends were with us, some who sleep
Beneath the coffin-lid:
What pleasant memories we keep
Of all they said and did!
Oh stay, oh stay,
One tender hour, and then away.
Even while we sing, he smiles his last,
And leaves our sphere behind.
The good old year is with the past;
Oh be the new as kind!
Oh stay, oh stay,
One parting strain, and then away.
29. In Memory of Major Robert Gregory by W.B.Yeats
NOW that we're almost settled in our house    
I'll name the friends that cannot sup with us    
Beside a fire of turf in the ancient tower,    
And having talked to some late hour    
Climb up the narrow winding stair to bed:            
Discoverers of forgotten truth    
Or mere companions of my youth,    
All, all are in my thoughts to-night, being dead.    
Always we'd have the new friend meet the old,    
And we are hurt if either friend seem cold,    
And there is salt to lengthen out the smart    
In the affections of our heart,    
And quarrels are blown up upon that head;    
But not a friend that I would bring    
This night can set us quarrelling,    
For all that come into my mind are dead.    
Lionel Johnson comes the first to mind,    
That loved his learning better than mankind,    
Though courteous to the worst; much falling he    
Brooded upon sanctity    
Till all his Greek and Latin learning seemed    
A long blast upon the horn that brought    
A little nearer to his thought    
A measureless consummation that he dreamed.    
And that enquiring man John Synge comes next,    
That dying chose the living world for text    
And never could have rested in the tomb    
But that, long travelling, he had come    
Towards nightfall upon certain set apart    
In a most desolate stony place,    
Towards nightfall upon a race    
Passionate and simple like his heart.    
And then I think of old George Pollexfen,    
In muscular youth well known to Mayo men    
For horsemanship at meets or at racecourses,    
That could have shown how purebred horses    
And solid men, for all their passion, live    
But as the outrageous stars incline    
By opposition, square and trine;    
Having grown sluggish and contemplative.
They were my close companions many a year,    
A portion of my mind and life, as it were,    
And now their breathless faces seem to look    
Out of some old picture-book;    
I am accustomed to their lack of breath,  
But not that my dear friend's dear son,    
Our Sidney and our perfect man,    
Could share in that discourtesy of death.    
For all things the delighted eye now sees    
Were loved by him; the old storm-broken trees
That cast their shadows upon road and bridge;    
The tower set on the stream's edge;    
The ford where drinking cattle make a stir    
Nightly, and startled by that sound    
The water-hen must change her ground;  
He might have been your heartiest welcomer.    
When with the Galway foxhounds he would ride    
From Castle Taylor to the Roxborough side    
Or Esserkelly plain, few kept his pace;    
At Mooneen he had leaped a place    
So perilous that half the astonished meet    
Had shut their eyes, and where was it    
He rode a race without a bit?    
And yet his mind outran the horses' feet.    
We dreamed that a great painter had been born  
To cold Clare rock and Galway rock and thorn,    
To that stern colour and that delicate line    
That are our secret discipline    
Wherein the gazing heart doubles her might.    
Soldier, scholar, horseman, he,  
And yet he had the intensity    
To have published all to be a world's delight.    
What other could so well have counselled us    
In all lovely intricacies of a house    
As he that practised or that understood
All work in metal or in wood,    
In moulded plaster or in carven stone?    
Soldier, scholar, horseman, he,    
And all he did done perfectly    
As though he had but that one trade alone.
Some burn damp fagots, others may consume    
The entire combustible world in one small room    
As though dried straw, and if we turn about    
The bare chimney is gone black out    
Because the work had finished in that flare.  
Soldier, scholar, horseman, he,    
As 'twere all life's epitome.    
What made us dream that he could comb grey hair?    
I had thought, seeing how bitter is that wind    
That shakes the shutter, to have brought to mind  
All those that manhood tried, or childhood loved,    
Or boyish intellect approved,    
With some appropriate commentary on each;    
Until imagination brought    
A fitter welcome; but a thought
Of that late death took all my heart for speech.
30. Friendship After Love by Ella Wheeler Cox
After the fierce midsummer all ablaze
Has burned itself to ashes, and expires
In the intensity of its own fires,
There come the mellow, mild, St. Martin days
Crowned with the calm of peace, but sad with haze.
So after Love has led us, till he tires
Of his own throes, and torments, and desires,
Comes large-eyed Friendship: with a restful gaze.
He beckons us to follow, and across
Cool verdant vales we wander free from care.
Is it a touch of frost lies in the air?
Why are we haunted with a sense of loss?
We do not wish the pain back, or the heat;
And yet, and yet, these days are incomplete.
31. The Arrow and the Song by Henry Wordsworth Longfellow 
I shot an arrow into the air,
It fell to earth, I knew not where;
For, so swiftly it flew, the sight
Could not follow it in its flight.

I breathed a song into the air,
It fell to earth, I knew not where;
For who has sight so keen and strong,
That it can follow the flight of song?

Long, long afterward, in an oak
I found the arrow, still unbroke;
And the song, from beginning to end,
I found again in the heart of a friend.


32. The Power of the Dog by Rudyard Kipling 
There is sorrow enough in the natural way
From men and women to fill our day;
And when we are certain of sorrow in store,
Why do we always arrange for more?
Brothers and Sisters, I bid you beware
Of giving your heart to a dog to tear.

Buy a pup and your money will buy
Love unflinching that cannot lie—
Perfect passion and worship fed
By a kick in the ribs or a pat on the head.
Nevertheless it is hardly fair
To risk your heart for a dog to tear.

When the fourteen years which Nature permits
Are closing in asthma, or tumour, or fits,
And the vet's unspoken prescription runs
To lethal chambers or loaded guns,
Then you will find—it's your own affair—
But … you've given your heart to a dog to tear.

When the body that lived at your single will,
With its whimper of welcome, is stilled (how still!).
When the spirit that answered your every mood
Is gone—wherever it goes—for good,
You will discover how much you care,
And will give your heart to a dog to tear.

We've sorrow enough in the natural way,
When it comes to burying Christian clay.
Our loves are not given, but only lent,
At compound interest of cent per cent.
Though it is not always the case, I believe,
That the longer we've kept 'em, the more do we grieve:
For, when debts are payable, right or wrong,
A short-time loan is as bad as a long—
So why in—Heaven (before we are there)
Should we give our hearts to a dog to tear?


33. I Knew a Man by Sight by Henry David Thoreau
I knew a man by sight,
A blameless wight,
Who, for a year or more,
Had daily passed my door,
Yet converse none had had with him.

I met him in a lane,
Him and his cane,
About three miles from home,
Where I had chanced to roam,
And volumes stared at him, and he at me.

In a more distant place
I glimpsed his face,
And bowed instinctively;
Starting he bowed to me,
Bowed simultaneously, and passed along.

Next, in a foreign land
I grasped his hand,
And had a social chat,
About this thing and that,
As I had known him well a thousand years.

Late in a wilderness
I shared his mess,
For he had hardships seen,
And I a wanderer been;
He was my bosom friend, and I was his.

And as, methinks, shall all,
Both great and small,
That ever lived on earth,
Early or late their birth,
Stranger and foe, one day each other know.
34. Bonds of Friendship by Craig Burkholder
From the day that I first knew you,
Your heart was pure and kind;
Your smile was sweet and innocent,
Your wit was well refined.

The sparkle in your eyes was keen,
Your friendship fast and real;
Soft words were your virtue,
And humor your appeal.

We grew as friends together,
We laughed and shared our dreams;
Along the way crush or two,
Went unrevealed, it seems.

As years rolled on, our paths were split,
Our roads went separate ways;
We each pursued our interests,
That occupied our days.

We soon forgot our youthful bliss,
Of tender carefree years;
We didn't talk or keep in touch,
Throughout life's pain and tears.

Then my darkest hour came,
And tried me to my core;
To save my heart from ruin,
I closed and locked the door.

Then out of every nowhere,
With precise directed cue;
An old familiar smile,
Came slowly into view.

Although much time was gone,
And the die of fate long cast;
It was as if we hadn't missed,
A second of the past.

You listened with attentive care,
And reassured my mind;
That loving hearts are still alive,
With purpose and design.

Deep inside I've locked way,
Emotions yet untold;
As time goes on, and bonds grow strong,
They will all unfold.

So thank you, friend, for taking time,
To demonstrate your love;
It's yet another blessing that,
I'm undeserving of.


35. What Friendship Means by Tracie Labauve 
Friendship means being there just to be there.
Friendship means listening and not asking questions.
Friendship means lending your shoulder for someone to cry on.
Friendship means being comfortable around each other in silence.
Friendship means being able to tell each other anything and understanding without questions.
Friendship means being honest with each other no matter what the cost.
Friendship means staying up all night and talking about nothing.
Friendship means being able to say I love you!
Friendship means forgiving each other no matter what you have done.
Friendship means learning from each other's mistakes.
Friendship means me and you.
This is the way I look at you, my friend, and I love you!


36. Through Thick and Thin by Annie Hall
I could skip a heartbeat, and I would survive.
I could be in a car crash and still be alive.
The clouds could fall out of the sky.
The oceans could disappear and all turn dry.

These things in life are all bad, I know,
but there's far worse things, just thought you should know.

Life would not be the same without someone like you.
You're there when I need you to help me through.
Through the good times and through the bad,
Be them happy or be them sad.

I don't have to be with you to know you're there.
We don't have to see each other to know that we care.
We could be apart for years upon end
and still remain the best of friends.

Life goes on, and people change,
And through it all, our friendship shall remain the same.
That's such as life and how things come to be.
Just thought you should know how much you mean to me!


37. Forever Friends by Amber Pence 
The friendship we have is so rare to find.
We hate to see each other in a bind.
We have made each other laugh so hard we've cried.
We feel each other's pain if we are hurt inside.
We always can find the right words to say
To help us get through any dreadful day.
We have told our darkest secrets with feeling no shame,
We will tell each other the truth, even if we are to blame.
Thinking of you not being here makes me feel so sad.
We will have to look back on our crazy memories to make us glad.
The miles between us can't keep us apart,
Because we will keep each other close at heart.
38. A Smile by Malak Meleka 
When someone's having a bad day,
A smile could go a long way,
So make sure to put one on
And keep it until the day is gone.
You don't know what this deed
Could do for a friend in need.
It might save them from the pain
Of a sadness they cannot contain.
Don't ask what a smile can do
Because I'm sure it once helped you.
39. You by Margery Wang 
I still remember the first day we met.
We were too shy to say much at all.
It's funny to think back to that time,
Because now we're having a ball!

They say that true friendship is rare,
An adage that I believe to be true.
Genuine friendship is something that I cherish.
I am so lucky to have met you.

Our bond is extremely special.
It is unique in its own way.
We have something irreplaceable.
I love you more and more each day.

We've been through so much together.
In so little time we've shared ,
I will never forget all the moments
That you've shown me how much you cared.

Friends are forever,
Especially the bond that you and I possess.
I love your fun-filled personality.
Somehow you never fail to impress.

The world could use more people like you.
It would certainly be a better place.
I love everything about you.
You are someone I could never replace.

You are always there for me
When my spirits need a little lift.
I cannot thank you enough for that.
You are truly an extraordinary gift.

You are everything to me and more.
I could never express that enough.
Life is such a treacherous journey, and
Without you it would be even more tough.

Our story will continue to grow
With each passing day,
Because I trust that with you by my side,
Everything will always be okay.

You are so dear to me.
You know I will love you until the end.
I will always be there for you, and
You will always (and forever) be my best friend.
40. A Broken Puzzle by Jessica M. Ward 
When I found you,
I found me.
I was no longer alone;
I was put together.
There were no missing pieces.
We were the perfect puzzle.
Onlookers envied what we had.
We had so many beautiful memories
That they're not even possible to forget.
That part of my life was my life,
The life I loved.

Then I lost you somewhere
Along the way.
There were no fights or disagreements;
Our puzzle just broke.
Piece by piece, it fell apart.
Soon it disappeared.
I've tried to get it back;
I've done everything.
The pieces of the puzzle
Just don't fit together anymore.
I found your pieces reconnecting
With new pieces.
My pieces were left torn and shattered,
Alone in their box.

I just want one last look
At that beautiful puzzle we shared.
Even though it won't help me get over the pain,
The pain that has ruled my life for months,
I just can't close the cover to that puzzle box


Final Word
Although we've already mentioned it, it warrants repeating that forging friendships is only half the work. The more challenging part is keeping your friends and most importantly, helping your friendships soar to newer heights every day. We hope you can leverage any of the above friendship poems to keep those special friends forever by your side.