Last Updated on January 20, 2022
In this fast-paced world, where everyone is so busy with their lives, taking time out for a workout would be difficult. Every minute counts and going to the gym would be a herculean task. But the pressure of looking and feeling good is on an all-time high and it leaves us with no other option than to resort to some form of exercise. 
We can enroll for a special Pilates class or aerobics or just simply hit the gym but that involves our precious time and money. It may seem like the best way to go about losing weight is by using gym equipment and a professional trainer. 
But what if there is an alternative? What if we can bring the professional equipment right into our homes? Yes, we can have our own 'Home Gym'.
All that is required is some Home gym equipment, and we are good to go. As a matter of fact, these days there is a surge in sales of gym equipment due to increased demand for working out at home. 
But having no proper knowledge of workout machines can be confusing as to what to invest in. So, to make things easier, we have decided to compile and present to you various exercise equipment that would be suitable for a full-body workout in the comfort of your home.
4 Types of Full Body Workout Machines For Your Home Gym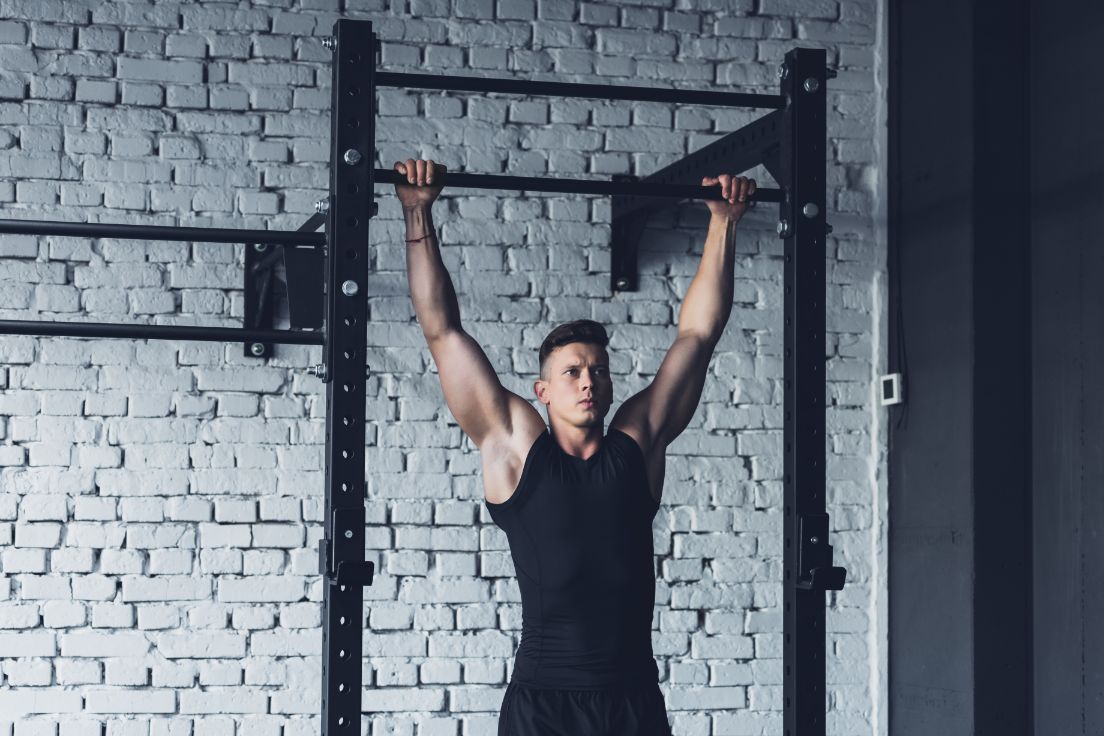 A total body workout machine set up at your home can be a convenient and beneficial way of being consistent in your workout routine. Before moving on to the different types of exercise equipment that can be utilized in a home gym, let us see some benefits of working out at home. 
Firstly, you can work out on your own schedule, any time of the day. Secondly, there is no need for any gym fees to be paid. Thirdly, you have your own privacy and space to exercise. 
So, working out at home can give us similar benefits to working out in the gym. However, it may get a bit mundane and boring. To make it a bit more exciting, one can choose to do a full-body workout in the home gym or garage gym. 
Investing in a total body workout machine is essential and will provide you with an overall fat loss and keep your body fit. Certain workout machines aid in providing a full-body workout without having to shell out too much money on them.  We present to you some of the gym equipment that can be used in your basement gym and its benefits. 
Power Rack
A power rack, otherwise known as a power cage, squat cage, or squat rack, is one of the best investments as home gym equipment for strength training. Its basic design comprises of four vertical posts and 2 adjustable horizontal rails on either side. They can also have additional attachments such as a chin-up bar or pull-down cable.
Power rack, or power cage, or squat cage has an advantage over the Smith machine as it does not create any restrictions in movement while using the exercise equipment.
The power cage's main feature is safety. It aids in various exercises such as bench press, squats, rack pulls and enables the weight lifter to safely place back the weight onto the rack in case he experiences fatigue during workout.
Smith Machine
Another home gym piece of equipment that would fit well in your basement gym is the Smith Machine. It consists of a vertical post with several slots to place a smith machine bar. And the good thing is you don't need to buy additional barbells for the smith machine. 
The Smith Machine provides a basic vertical range of motion, thus, allowing you to perform squats, lunges, calf raises, shoulder shrugs. 
It helps target muscles significantly as compared to when doing squats with free weights. 
Multifunctional Home Gym Training Station
This powerful exercise equipment allows you to diversify your training program and effectively works on each muscle of your body. It has different elements such as pulleys, weights, and chin-ups. Instead of equipping your basement gym with various workout machines, you can install a single piece of equipment that offers multiple functions. 
It helps in muscle building and burning away excess fat as it provides a full-body workout. It would be purposeful even in a limited space such as your garage gym. 
You do not require a professional to assist you in its functioning. It is pretty simple and safe to use. 
The most important element in this multifunctional home gym station is that it provides equipment for a wide range of exercises and helps in increasing your fitness levels in the comfort of your own home.  It also aids in rehabilitation if you are recovering from an injury. 
Half Rack
The half-rack is a full-body workout machine that has lesser width as compared to a power rack or squat cage. It consists of a base with 2 bars extending upwards. A half rack also has bars forwardly placed to prevent weights from falling off the rack. 
One of the major differences is that a half rack is smaller than a power cage, so the range of exercises would be slightly less as compared to a full rack. However, it is still possible to perform essential full-body exercises like squats, lunges, and bench presses. 
The main advantage is its compact size which can fit perfectly in your garage gym. And also, it is cost-effective. 
Conclusion
These are some of the best workout machines that would help you work out effectively without going to the gym. Choosing a good total body workout machine requires some research work and also it should suit your needs. But, it would definitely serve the purpose of losing weight while strengthening your overall muscles in your own happy space called 'home'.