Last Updated on January 24, 2022
Thinking about raising money for a startup? Here's what you need to know…
As an aspiring entrepreneur today, pursuing funding just seems like the thing you are supposed to do. So, what are the real reasons you should be courting investors? Where does the money to fund startups come from? How does the process work?
What's All The Buzz About Getting Funded?
Seeking funding seems like it has become the path to take once you have an idea for a startup. It can be a great way to go, but it isn't the only option.
As a new entrepreneur, you can start out bootstrapping or borrow any money you really need to get off the ground. You can always step onto the fundraising ladder, later. If this strategy works for your startup, then you may be in stronger equity and negotiating position when you put together your pitch deck and do raise.
The Best Reasons to Raise Money for Your Startup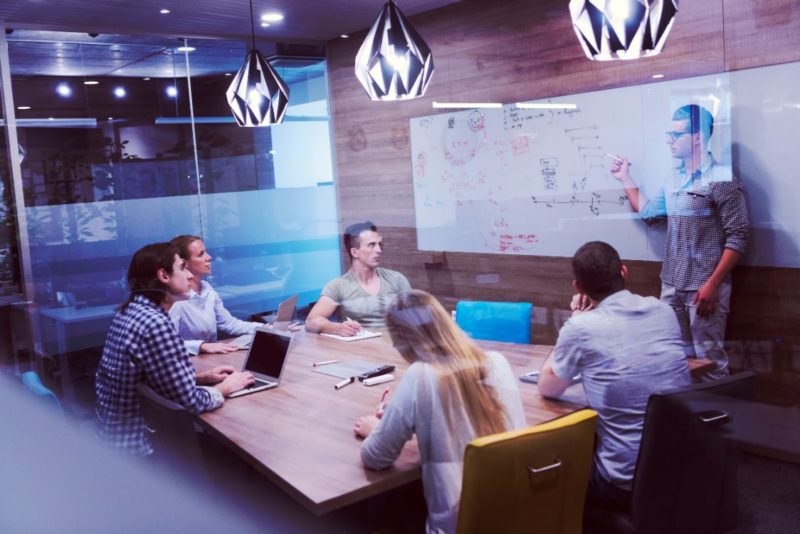 There are only three main cases in which entrepreneurs really need to raise any substantial money so early on.
1. Hardware costs
In some cases, your startup may truly have high initial product costs. Like building a rocketship to go to Mars.
2. Things that need scale to work
Marketplaces often fall into this category. Startups that need a lot of users or data for the idea to function may need serious money upfront.
3. Speed
Buying up the market and becoming the dominant force in the industry can warrant a heavier upfront investment.
The Best Reasons to Raise Money for a Startup
Many of the best reasons to raise have little to do with the money.
1. Enrolling valuable backers
Investors are invested in your success. The real value they should offer includes important introductions, new distribution channels for scaling, being respected brand ambassadors, and experienced advisors. Pick the right investors and the money is just the icing on the cake.
2. Credibility
Raising significant rounds from notable investors is a badge of credibility. It validates your startup and brand in the marketplace and for other investors. If Google Ventures and Sequoia have put their confidence in you to the tune of millions of dollars, that says something. Even if the terms aren't as good as you might have gotten from a lesser-known firm.
3. Recruiting
Top talent wants to work for funded startups. It's great for their resumes, signals this is really something big that has the legs to succeed, and makes it much more likely they'll get paid.
You need the best team to succeed. Raising money helps bring them in. It's a virtuous cycle.
Where The Money Comes From
Startup fundraising can come from a variety of sources. Among them are:
Startup accelerators and incubators
Winning competitions
Crowdfunding
Angel investors and angel groups
Venture capital firms
Corporate investors
Private equity and hedge funds
Much of this money is pooled together from limited partners. They can be family offices, individual accredited investors, and even pension funds.
They give their money to funds and conduits which promise them a certain return over a period of time. The funds find and effectively underwrite potential startups through their due diligence. As opposed to other types of funds whose underlying investments may deliver low but steady yields, startups are highly volatile, with high rates of failure.
These investors need 'dragons'. Dragons are investments that return what they need to pay back their investors in the entire fund. So, if only this one investment out of 100 works, they still take care of investors and make a profit. Sequoia, Greylock and Union Square Ventures appear to be the best at picking dragons to invest in. Their wins include Whatsapp, Facebook, Google, YouTube, LinkedIn, and Zynga.
Always Be Thinking About The Next Round
This doesn't mean you've just closed a startup funding round and you need to begin connecting and pitching for the next, in six to 12 months from now. It means that even before you pick your investors and close on this round, entrepreneurs need to think about the impact of these decisions on the following series of fundraising.
Once you start raising, you'll always be raising. Typically back to back. Perhaps with a few months breather to make new connections in between.
You'll run from a pre-seed to seed round, Series A, B, and C. Many companies are going on to raise D and E rounds today too.
The types of investors you encounter will be different at each stage. They will have different expectations and criteria for startup investments. At a Seed Round, they are looking at you as the founder. By Series B, they are looking for a real business, with real metrics.
As a founder, this means you effectively need to be reinventing your business, team, and investors at each stage. By Series C, you are no longer a couple of college roommates sharing a tiny space, hustling on the frontlines and working off of a paper napkin plan. You'll have a highly qualified executive team, great accountants, a legal team, fundraising advisors, and a company culture.
You'll have specialists in your marketing department, product management, and more. Be intentional about getting ahead and positioning your organization.
Keep Your Exit In Mind
Once you start fundraising you are heading towards an exit. Your investors are coming on with the expectation of being cashed out in a major liquidity event. Get a great M&A advisor to help you plan your path to being acquired or plot your path to going public.
What To Learn Before You Leap
Before you rush out to ask for money, make sure you brush up your knowledge on:
Effective networking and relationship building
Pitch deck design
Building the right team
Making sure you are in a really big market
Proving product-market fit
How startups are valued
Terms sheets
How much to ask for
The due diligence process