Artificial intelligence (AI) is a revolutionary technology that has pervaded pretty much every aspect of our lives. From transport & logistics to healthcare, manufacturing, retail, product design, and content generation – it's nearly impossible to picture any industry that doesn't use some form of AI technology to streamline its processes.
As one of the most transformative technologies, artificial intelligence is best known for its ability to solve complex real-life problems with remarkable accuracy levels. Thanks to its near-human accuracy, the concept is particularly applicable in data-driven industries where far-reaching decisions often need to be made in split seconds.
However, AI's possibilities are virtually endless. There are dozens of artificial intelligence applications designed to increase the technology's accessibility. Many of these software are so user-friendly that anyone can get the hang of them without having significant programming skills. Even better is that such tools are fun to interact with, making them ideal for the average lay person like our kids at home.
But with tons of exciting artificial intelligence apps out there, choosing the most appropriate one for you may prove a bit of a challenge. Here is a list of the 20+ most intriguing AI tools you probably didn't already know.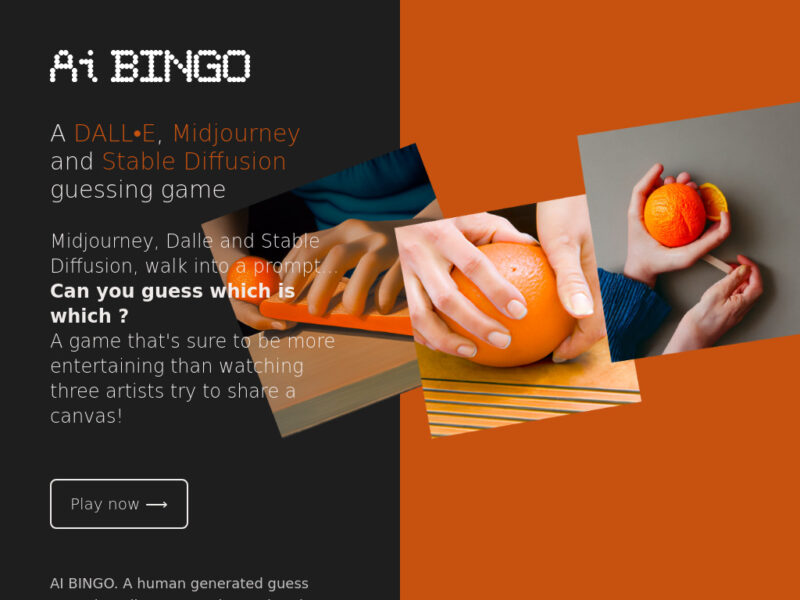 Pricing: Free
AI Bingo is a DALL-E, Midjourney, and Stable Diffusion guessing game that pits three different artists against each other. The idea is to see who can make the most correct guesses by associating certain prompts with the three generative artificial intelligence programs.
To play AI Bingo, you simply head to the tool's official website and click on the "Play Now" link located at the bottom left of the page. Each click of the link will load a page with three different images. You then guess which image would be best for prompting DALL-E, Midjourney, or Stable Diffusion.
Pricing: Paid plans start from $89; a free version also available
Icons8's AI Face Swapper is an artificial intelligence tool that automatically detects faces on photos and then replaces them with other photos of your choice. The software supports face swapping in resolutions as high as 1024px. You can choose to replace faces one by one or use the "Multiswap" feature to replace multiple faces in the same photo simultaneously.
AI Face Swapper by Icons8 works remarkably fast too. It can replace several photos in a few seconds, making it an excellent alternative to human-assisted graphic editing.
Pricing: Free
Ideas AI is an artificial intelligence software that helps you come up with innovative startup ideas using OpenAI's GPT-3. The concepts are 100% unique and accurately generated without human intervention.
Using this tool, you can unlock dozens of insightful startup ideas and management techniques to spur your business growth. You can also generate tips on how to create design products from scratch. And with the capacity to generate thousands of new business concepts every day, Ideas AI can replace your company's need for creative and strategic directors.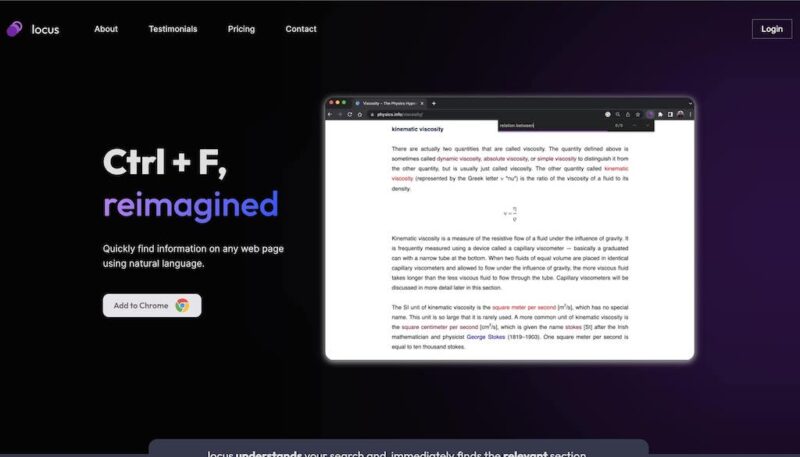 Pricing: Paid plans start from $1.99/month; a free version also available
Locus Extension is an AI-driven tool that lets its users locate information on any web page quickly using natural language. The program allows you to search for words or items on a web page faster than you would using the standard CTRL + F feature.
Locus is especially recommended for trawling lengthy articles and documents. For $1.99/month, users also get support for videos and PDFs.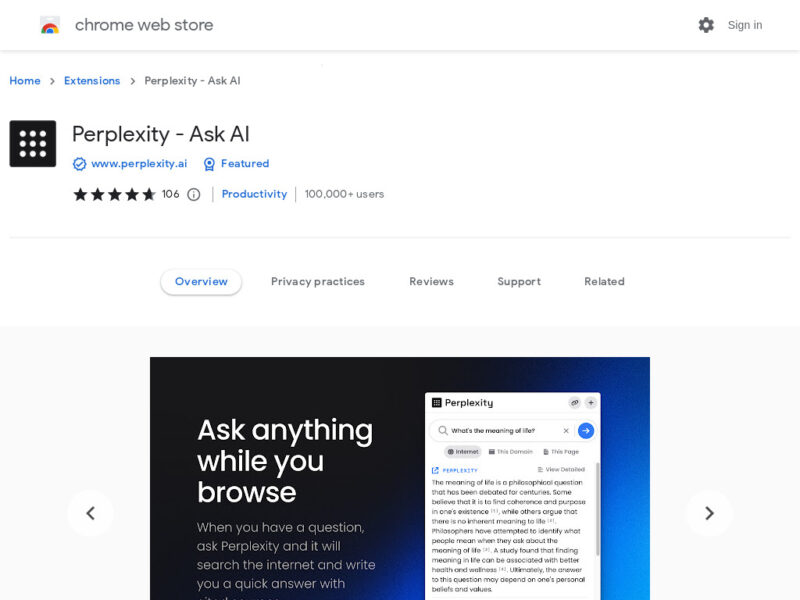 Pricing: Free
Perplexity for Chrome is a productivity extension application for Google Chrome that instantly answers its users' queries. Ask anything from the toolbar as you browse with Chrome to get prompt answers and summaries.
You can ask questions pertaining to your current web page or domain. Even better is that the answers come in the form of shareable links, making Perplexity a great tool for collaborating online with other knowledge seekers.
Pricing: Free
Choosing a befitting name for your furry, feathery, or scaly friend is never a walk in the park. At the very least, you want a moniker that's unique, cute-sounding, easy to pronounce, and one that captures the animal's personality.
Fortunately for you, AI Pet Name Generator is here to take the hassles involved in coming up with an excellent pet name. The app supports name generation for dogs, cats, rabbits, fish, horses, and hamsters. It also lets you create a name based on various parameters. These include the animal's gender, color, origin, personality traits, and/or historical themes.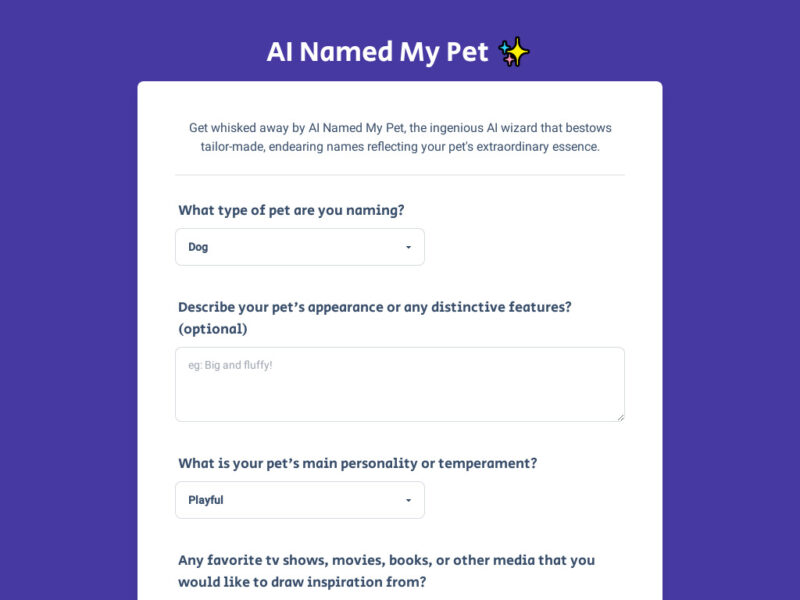 Pricing: Free
There's a plethora of pet names you can come up with using various AI name generators. However, AI Named My Pet takes the experience a notch higher by giving your pet the most customized name ever. The software supports name generation for dogs, cats, birds, reptiles, fishes, horses, and small mammals like hamsters, rabbits, and guinea pigs.
Once you've specified your pet type, proceed to describe the animal's appearance, distinctive features, and personality traits. You can also specify any television show, movie, or novels you'd like to draw his inspiration from. Finally, select your preferred name origin and hit "GENERATE NAMES." It only takes a few seconds for AI Named My Pet to come up with the most creative and tailor-made moniker for your adorable non-human housemates.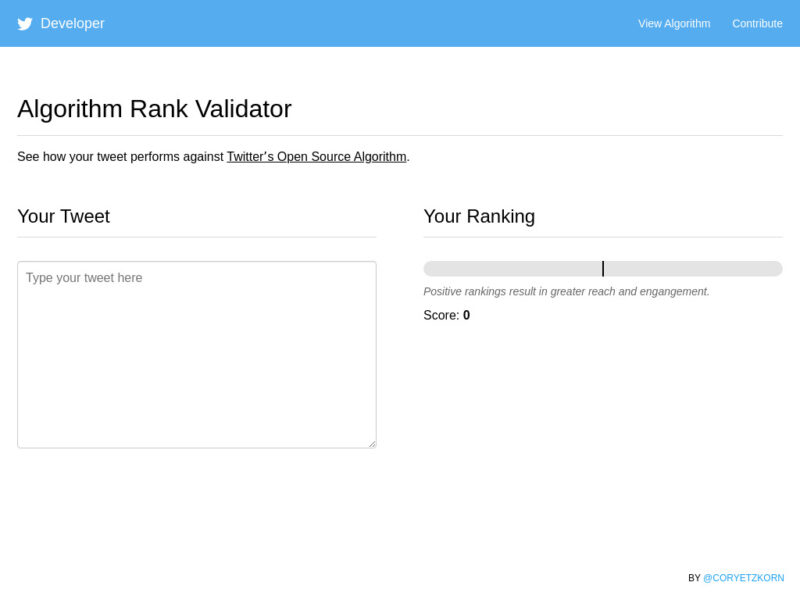 Pricing: Free
Algorithm Rank Validator is an AI application by Twitter that does exactly what the name implies – allowing users to see how their tweets would stack up against an open source Twitter algorithm.
The app has a clean dashboard where you input your tweets to get an idea of its ranking potential. It provides a positive or negative score that shows how Twitter's Open Source Algorithm would receive that particular tweet.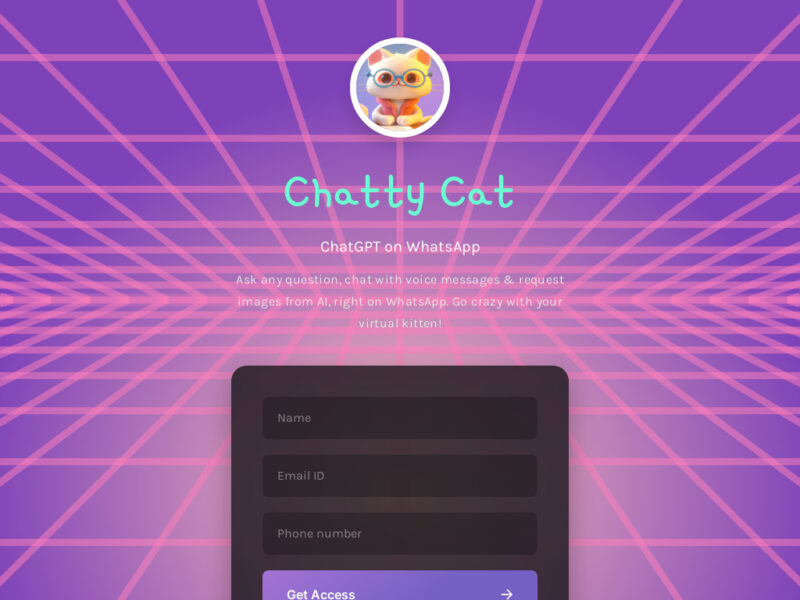 Pricing: Free
Chatty Cat is a service that lets you unlock the powerful chat capabilities of ChatGPT on WhatsApp. You can engage this bot using text- or voice-based commands. The software also supports image outputs from its massive AI library.
To access Chitty Cat, you'll need to enter your name, email address, and phone number in the provided pop-up box on the software's homepage. Then, click "Get Access" to initiate a chat session.
Pricing: Paid plans start from $39/month; a free version also available
Landing AI is a visual prompting platform that utilizes intuitive computer vision technology to generate custom computer-aided vision projects. Despite its description, this platform is remarkably user-friendly and requires zero programming or AI experience.
Not only does the tool support image uploads. It also allows you to label objects in your uploads, as well as train models and evaluate each model's performance.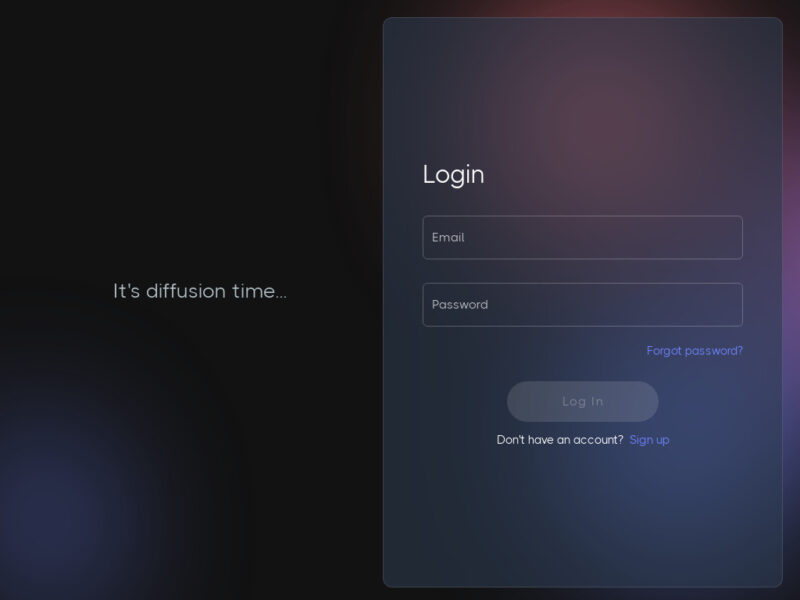 Pricing: Plans start from $0.50/hour
Stable Diffusion is unarguably one of the most reliable generative artificial intelligence programs. The tool is highly prized for its ability to generate the exact image you're looking for. However, the one glaring drawback with Stable Diffusion is that it typically requires a PC with a solid graphics card. Not anymore.
With RunDiffusion, you can unlock Stable Diffusion's generative capabilities in the cloud using GPUs. The application lets you choose from a number of server speeds, including private sessions, image browsers, and integrated file browsers.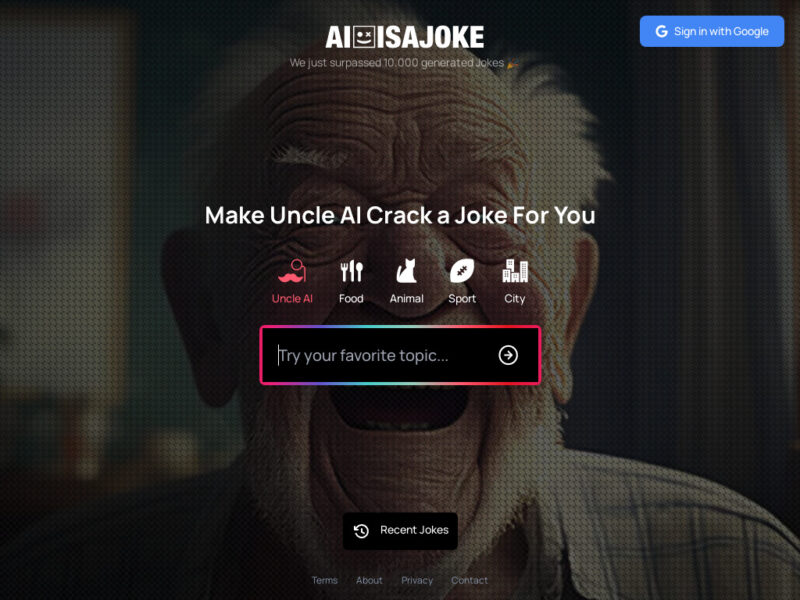 Pricing: Free
To say that artificial intelligence is a joke would be the meanest remark on one of the most transformative technologies. So, what's the deal with this tool?
Well, AI Is A Joke is a software that generates jokes along with relevant AI images based on the entered prompts. Whether you're a stay-at-home parent or office worker looking for a perfect way to elicit a good laugh, you'll certainly want to consider this app.
Pricing: Paid plans start from $7/10 wishes; a free version also available
Most people who've sent out wishes at some point understand how difficult it can be to come up with the right words at the drop of a hat. That's why it pays to find an ally in an AI-powered wishes generator like this tool.
Wishes AI lets you describe the person you want to send the wishes to, as well as the occasion they're celebrating. You then select a cute image to go with the text and share the wishes to them.
Pricing: Free
The name pretty much sums up what this cool AI platform is all about. Developed by Let's Foodie, Recipe Generator lets you whip a stellar recipe within a few clicks. The app can be quite resourceful when planning a family gathering but cannot seem to settle on the right recipe. It's also a top recommendation for gastronomes looking to experiment with new recipes each time.
Just enter a list of ingredients in the provided box and click "Generate My Recipe." You can tailor your recipes further by indicating the exact quantities.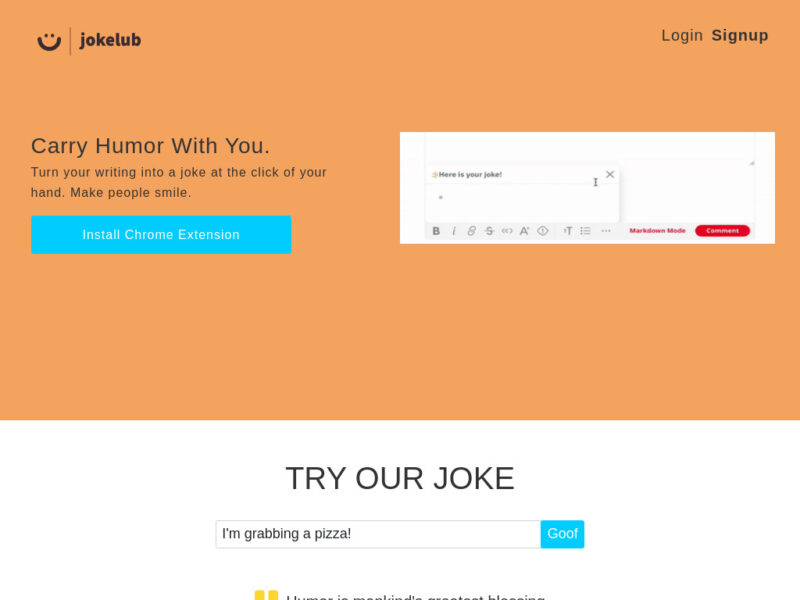 Pricing: Free
Joke Lub is a platform designed to level up your writing experience by spinning humorous lines out of regular sentences. The AI app promises to unlock your creativity by adding a funny twist to each sentence you write. For instance, a simple sentence like "I've seen stranger things" would quickly convert to "I've seen stranger things…in the mirror.
This software maintains many common phrases that you can readily convert into puny statements. You can use the app right from its official website or download it as a Chrome extension to liven up your browsing sessions.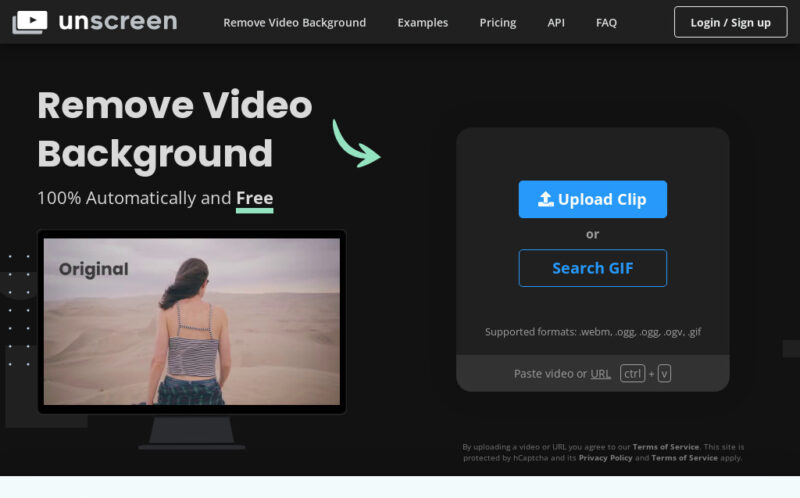 Pricing: Plans start from $1.98/video/minute; a free version also available
We've all experienced those awkward moments when we've captured what should be rare footage, except that the background isn't so desirable. And while there are many background removers you can try, most of these software tend to be cost-inhibitive.
UnScreen is a top recommendation if you're looking to automatically delete undesired backgrounds from your videos without affecting the footage quality. The tool costs a paltry $1.98 per video per minute and comes with a limited free version.
Pricing: Free
How would you like to become the next Dr. Dre or Eminem but without stepping into a recording studio? Well, now you can, thanks to DeepBeat.
DeepBeat is an AI lyrics generator that suggests the next lines of your song based on the entered prompts. The tool can even generate rhyming pairs, making it an excellent choice for budding rappers. It automatically saves your lyrics on the go. You can select from several rap themes, including love, truth, and birthday.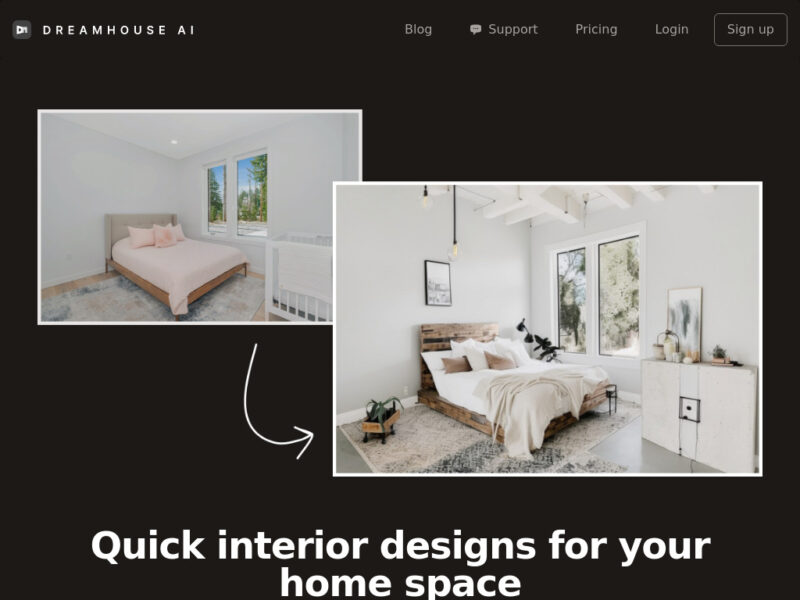 Pricing: Plans start from $14/month
Dreamhouse AI provides terrific interior design ideas for your home or office. The website maintains dozens of ideas and virtual staging mockups to transform any space into an idyllic ambiance.
There are over 35 different styles to choose from. These include styles unique to different rooms in your house, such as the living room, kitchen, and bathroom. And while Dreamhouse is a paid service with plans starting from $14 per month, the cost still pales in comparison to what you'd pay for high-end interior design services.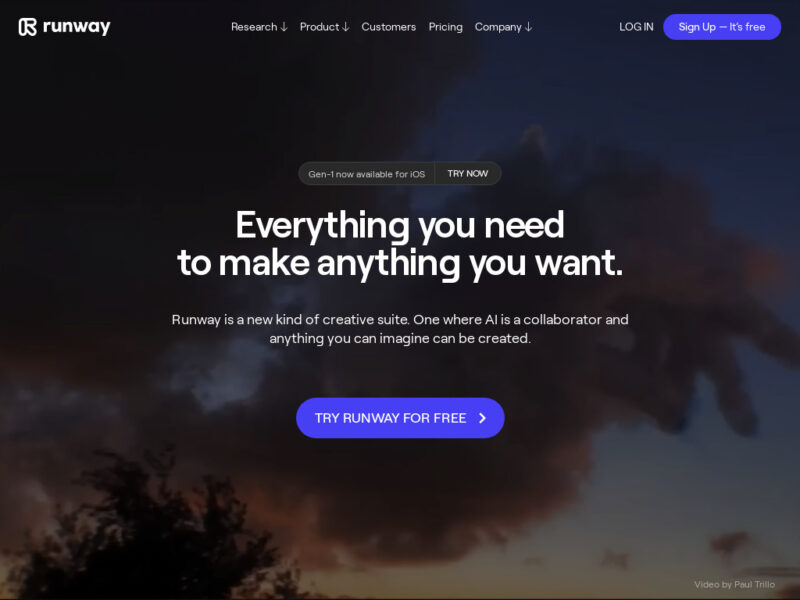 Pricing: Paid plans start from $12/month; a free version also available
Video editing is one of the sectors that have benefited tremendously from artificial intelligence. But while there are numerous AI video editors out there, very few measure up to Runway.
Runway comes with a slew of cool features that make video editing and collaboration a breeze. Simply upload your footage, pick your desired editing feature (such as background removal, caption addition, object erasure, etc.), and let the software do the rest.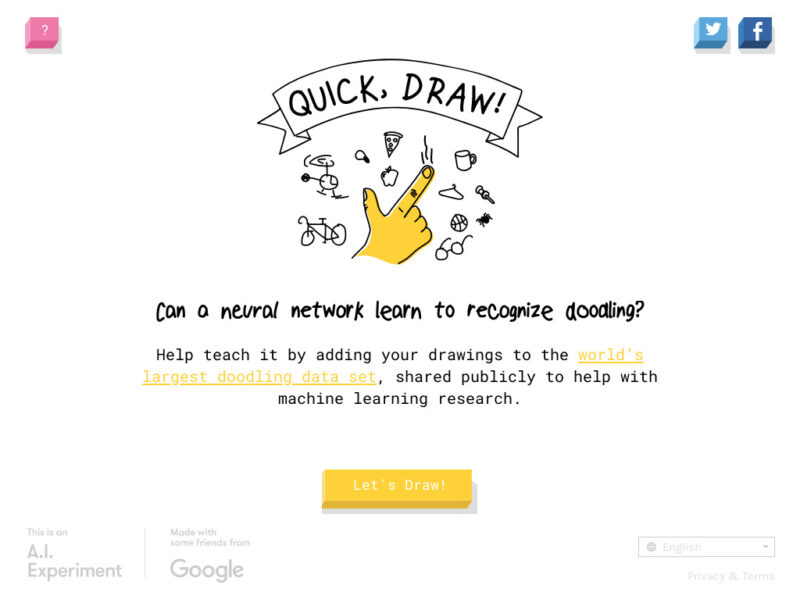 Pricing: Free
Google is a global leader in the development of cutting-edge technological solutions. One of its most exciting products is Quick, Draw!, an online AI-powered game that guesses what a player drew on the board.
Quick, Draw! utilizes a powerful neural network to guess your drawings and the intentions behind them. The tool saves each drawing in its massive database, improving its ability to make correct guesses in the future. Users can also take advantage of the game to contribute sketches to the world's largest doodling data set.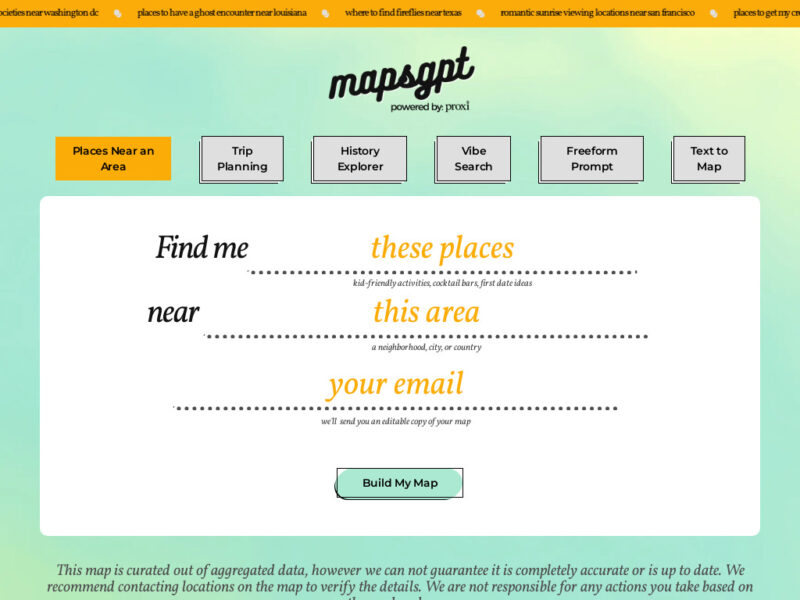 Pricing: Free
MapsGPT was developed with local travelers in mind. The platform allows users to quickly locate and explore tourist gems around them.
To use MapsGPT, simply enter what you're looking for (such as kid-friendly activities or first-date ideas), where you're looking for it (such as a city or country), and your email address. The app will automatically email you a copy of the location's map. The map is editable, which means you can easily customize it to your needs.
Summary
The above-listed applications are excellent for anyone who's looking for exciting ways to discover the power of artificial intelligence.
Since the apps aren't intended for high-level AI computations, you'll find them exceptionally easy to use too.