Last Updated on March 6, 2023
Are you sitting on your cozy couch and looking at the snow and cold through the window? Unless you are lucky to live in a tropical climate, this is probably the scenario you live in these days.
With winter at its peak, there are few activities to do to spend some free time. This means it is the right time to refresh your card or board game skills. Luckily, nowadays everything is easily accessible on the internet. 
Today we are focusing on card games. Scroll through this list of interesting games to play and bring some fun into cold winter days.
This is one of the most popular card games for solo play and it is simple, but fun to play. All you need is a single deck of cards that are randomly shuffled and properly placed, and if you are playing online, all this is done automatically.
In case you are not familiar with the rules, here is the short version. We place cards in seven columns which all contain a different number of cards. The first one consists of one card, the second of two, and so on until the seventh, which contains seven cards. Only the last card from each column is facing up and is in play (for now). You can move it along columns but in a certain order. Cards that are on top of one another have to be in a different suit and in decreasing order. The goal of the game is to complete four piles, each of one suit with cards placed in ascending order.
If you haven't already, be sure to try this game, and see why it remained one of the most popular card games for hundreds of years.
If you find Solitaire confusing at the beginning, try FreeCell. It is a variation of the same game, only there are some differences that can make it easier to plan your moves ahead.
The main difference is that all the cards are facing up from the beginning. You know each card's whereabouts in advance, so you can plan several steps ahead with no risks or mistakes.
When you end up in a situation with no possible moves, you can use free cells. These are separate spots for placing cards temporarily, but be careful, only one card at a time can be placed in one cell.
FreeCell, as well as Solitaire, is easy to play with a simple website and accessible interface. You don't have to sign up to play, and there are no distractions such as ads, for example. 
If you are looking for something fast-paced in order to boost your adrenaline, try this one. It is a classic house party game for multiple players. You can play it online with your friends or with other online players, either way, fun is guaranteed. 
This game uses a special deck with several cards that have 'superpowers' such as turning the direction of the game, changing the color of cards that are currently in play, or the ones that will cause the following player adding more cards to their collection.
Scroll down to find a detailed description of the rules or play just one game and you will get it right away. Rules and gameplay are simple, but there is still room for some strategy.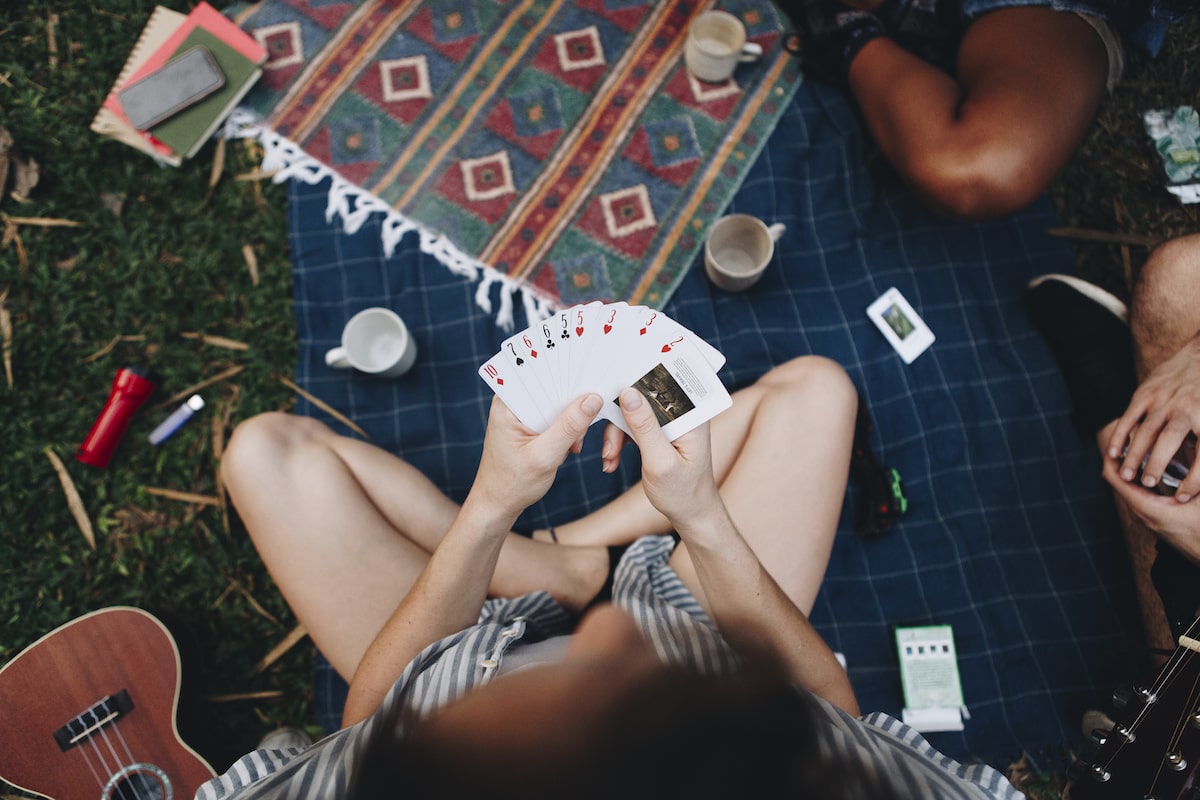 Are you a fan of both puzzles and cards? If your answer is yes, then this is the right game for you. A puzzle where pieces are actually cards.
Rules are simple. There is a 4×4 grid that has to be filled. Central four spots can hold any cards, but we reserve the ones on the borders for Kings, Queens, and Jacks. The goal is to clear the grid by discarding cards that give a total of ten. For example, you can remove Nines and Aces simultaneously, as well as Eights and Twos, and so on. 
But you have to be careful. In case a reserved spot is taken by the wrong card, the game is over. Also, be careful of which cards are in play. You can also lose if there are no matches on the board.
Again one super simple, but just as much fun game to play. Speed (as the name suggests) is based on fast movement. If played with cards in physical form, they can be damaged easily, so it is a good idea to play this game online.
Still, you will have to be fast with your hand movements. The goal is to get rid of your cards before your opponent. Cards can be discarded into two piles, but we must follow certain rules. You can play only a higher or lower card than the one that is on the top of the pile. There are no turns. Opponents play whenever they have a suitable card.
This thrilling game is definitely one to brighten up your mood in case you are bored.