Whether you're squeezing in a last-minute summer trip or dreaming of a winter getaway, planning a family-friendly trip takes some extra work. You want to choose activities that satisfy both the kids and adults while finding some time to relax.
Fortunately, with some simple tricks, you can put together a memorable trip for the whole crew.
Here are some parent-tested tips to make vacation planning as easy as possible. By planning ahead and finding the right location, you'll create memories that last a lifetime. 
Consider your kids' ages
While you likely have a list of destinations in mind, it's important to consider which location will suit your family best. You want your children to keep busy and appreciate the experience.
For example, teenagers might have more things to do in Maui than toddlers. And your elementary-age kids might love a trip to Disney World. Choosing an age-appropriate destination will satisfy your entire family and prevent stretches of boredom.
Rent a family-focused vacation home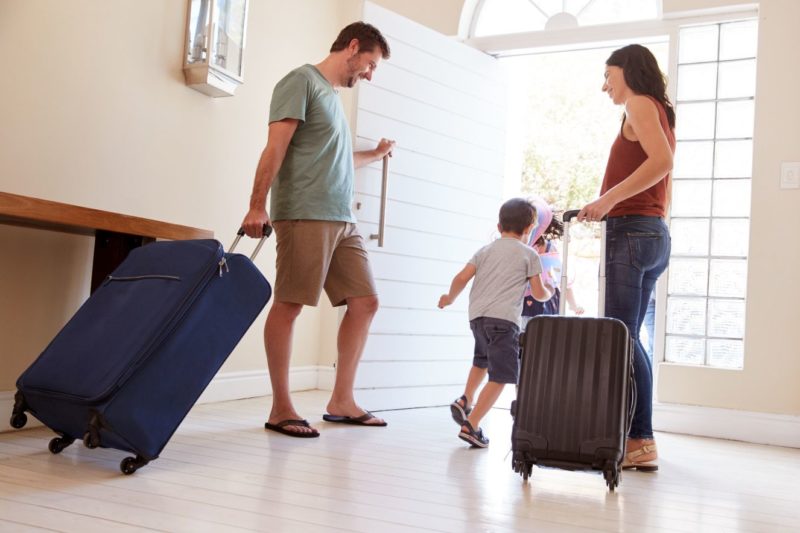 Any parent knows that staying in hotels can be tricky with kids, so it's important to rent family-friendly accommodations. Save the five-star hotel or resort experience for you and your partner.
A family-focused vacation rental can be ideal for couples with children. Do your research and find a house with the appropriate number of bedrooms, a decent-sized kitchen, and ample living space.
Features like a swing set, pool, and board games might be appealing as well. Having a house as your home base can allow you to recharge and retain some sort of routine with your little ones.
Plan active outings
Kids love to be on the move, so too many hours by the pool might make them stir-crazy. Try planning at least one active outing per day while you're on vacation.
This could include parasailing in West Palm Beach or hiking in Acadia National Park. These planned activities will get your kids moving and offer structure to your day. You can return home after your activity, regroup, and wind down for lunch or dinner.
If you have older kids or teenagers, be sure to include them in some of this planning. They will be extra excited about your travels when they have some say in the day-to-day.
Travel with other families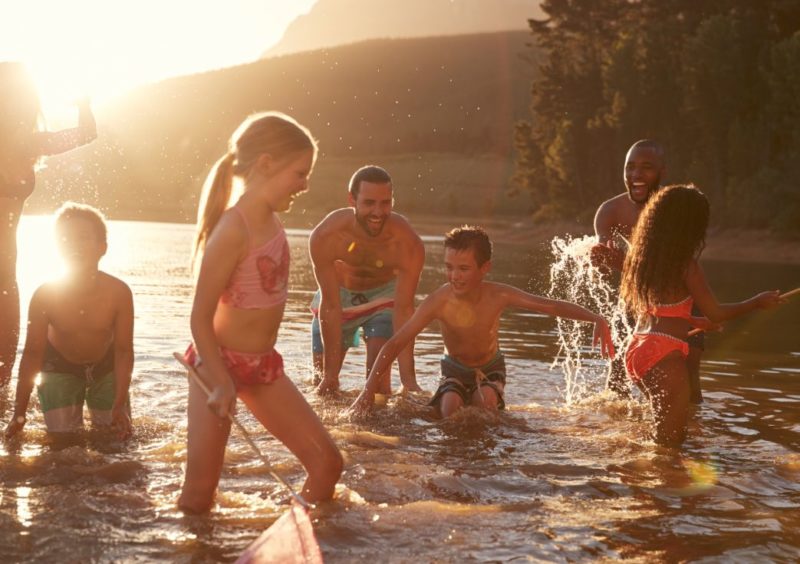 Trips with family friends will quickly become a few of your children's favorite memories. These vacations also offer benefits to adults. The kids can play together at the beach and run around the vacation rental while the adults relax together.
Group vacations can also be great opportunities to cook at home rather than eating in restaurants, so you can save money. You may be able to find group deals for flights and vacation rentals online as well, so be on the lookout.
Keep it simple
Remember that even if you plan every moment of your family vacation, some days of the trip can be unpredictable with kids. This is why it's often best to simplify your vacation as much as possible.
Then you can have some general activities in place while keeping space to work around your children's energy levels. Remember that even though you want to keep your kids busy, the entire family will benefit from a little rest and relaxation.
While planning a family vacation can feel overwhelming, you can find ways to simplify the process. By keeping your kids' needs in mind and finding fun ways to keep them busy, you can find a balance between activities and relaxation.
Over time, these family vacations will become a cherished part of your children's lives.