Last Updated on June 23, 2022
Typography has changed over the years. What was once just an additional element in a design now plays a pivotal role in visual communication. Even the most incredibly-designed website, poster or brochure will slip a few notches if the lettering used is not suited with the overall look of the output. An unfitting font can easily ruin the whole deal.
The good thing about typography is that today, there are thousands of fonts you can choose from. The downside to this is the time to spare in picking THE ONE that will 100 percent suit the design. In choosing the perfect lettering for the design, it's important that you know the project inside and out. This means knowing the purpose of the design and its target audience. For instance, if a project requires a modern look and feel, a futuristic font is needed.
Futuristic fonts are only applicable to certain types of projects. These designs often require an ultra-hip, ultramodern, revolutionary-themed appearance. These fonts have an edge. They are stimulating and can even be sexy. Futuristic fonts are often used on graphics promoting big entertainment events like a concert.
These kind of fonts are also the go-to typefaces for projects with a futuristic feel or persona. Take the Black Eyed Peas for instance. The group has adopted this avant-garde, modernistic character on their songs, videos and outfits.
It only follows that the font they use on their concert posters and album covers is part of the futuristic font family. Music duo Daft Punk also embraces this identity. And so when you check out the duo's website, you'll instantly be presented with a variety of futuristic fonts as part of the site's overall design.
"Cutting-edge" is the word that describes a futuristic font. When properly used in a design, this ultramodern font adds a layer of innovation to a rather simple layout. And it instantly boosts the project's credibility. Just imagine looking at a poster of a sci-fi movie set in 2030.
Will the movie look more enticing and believable if the font used in the poster is retro? Of course, not. It will look ridiculous and inappropriate. But if the font used in a poster is the "Navia Type Free" or anything from the futuristic font collection, the audience will feel more in sync with the movie because, even with just its poster, it has credibility.
If your next project is all about innovation and space-age design, futuristic fonts are what you need. To get you started, here are 20 of the best ultramodern fonts you can choose from.
Beautiful Futuristic Fonts
Hacker Typeface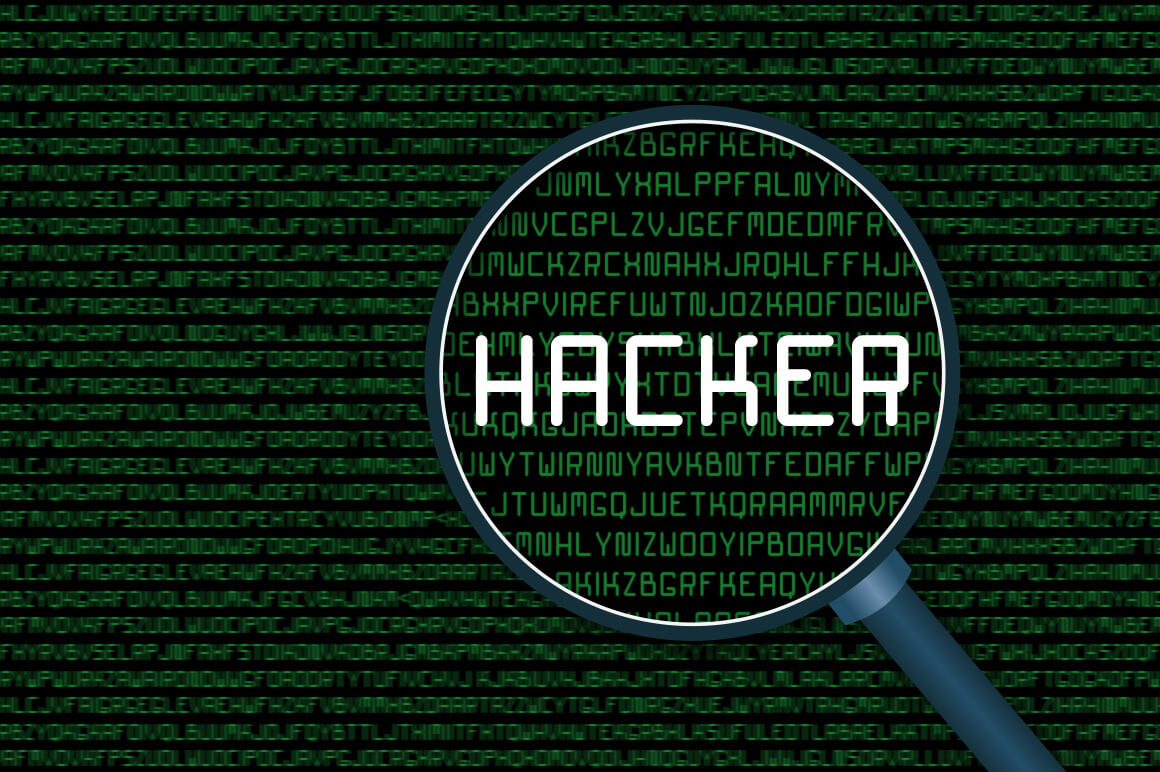 Hacker is a rounded display font. The font may remind you of 1980's, when the computer revolution opened up a new frontier. Hacker is very inviting, yet has a distinctive boldness to it making it very appealing. It can be used for anything related to cyber, security, internet, technology, communication, coding, data, electronics, mathematics, networking, commerce, communication, and much more.
Tokyo Typeface
Tokyo is an ornamental Japonism typeface. This font allows you to write and read in Latin letters with a Japanese appearance. This typeface was inspired by traditional Japanese Inkan-Seals, which have been around for more than 1500 years. Inkan-Seals are used instead of signatures in personal documents, office paperwork, contracts, art, or any item requiring acknowledgement or authorship.
The typeface contains lower and upper case letters. The upper case is wider than the lower case, however they still blend well together. If you love eastern typography but can't write it, now you can! And it looks just as beautiful as the original. I hope you'll enjoy this font and find it useful for your future projects.
Eund by The Northern Block Ltd
A geometric sans serif with minimal contrast. Shallow curves are smoothed out of rectangular
letterforms to produce a fresh, legible typeface best suited to information based applications.
Details include 9 weights with italics, 500 characters, 5 variations of numerals, stylistic alternatives, manually edited kerning and Opentype features.
Luengo by The Northern Block Ltd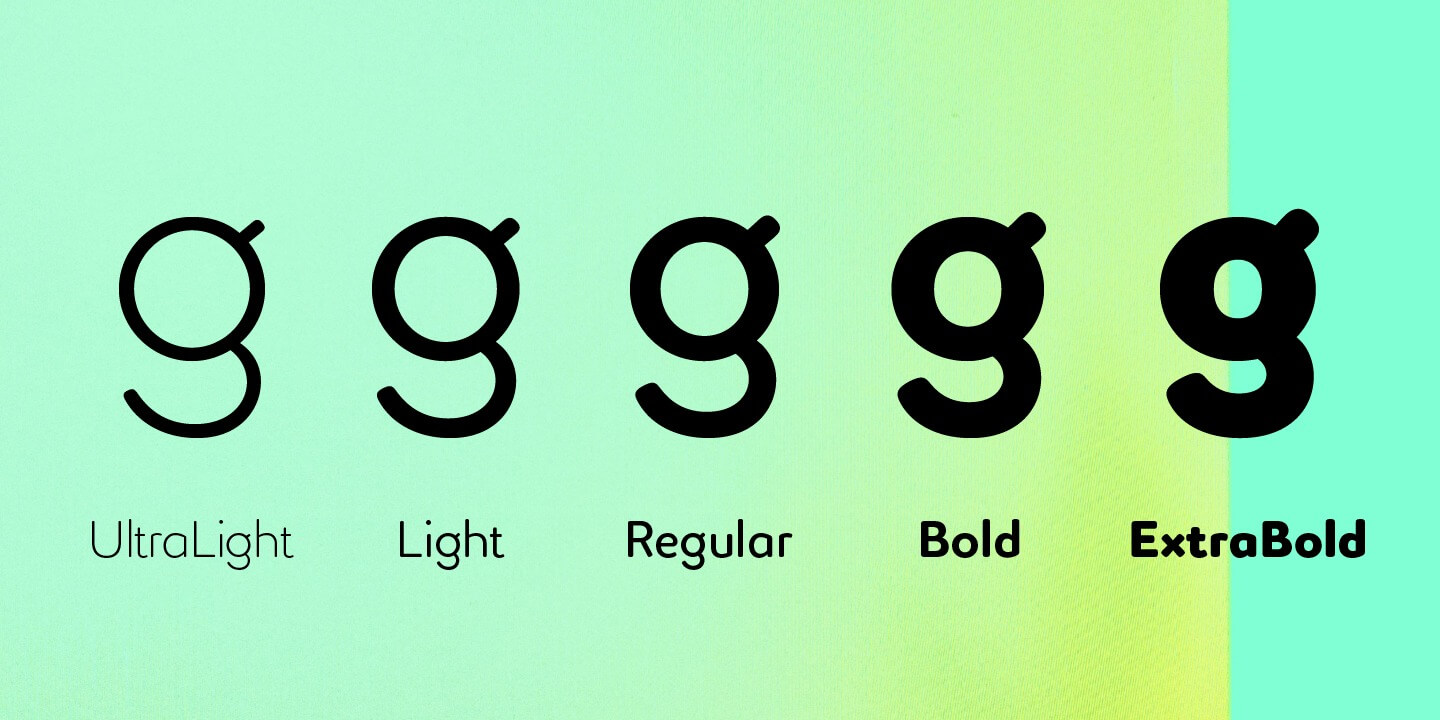 Luengo is a modern geometric sans serif font family. Rounded corners give a natural and overall home-felt feel with an accessible air and an elegant touch. Luengo is for display purpose, but it also looks great in longer copy, making this family of 5 weights perfect for a range of uses such as brand identities, packaging and editorial. Luengo offers a full European character set, ligatures and alternatives with manual kerning and spacing.
Technical Forest by Maciej Swierczek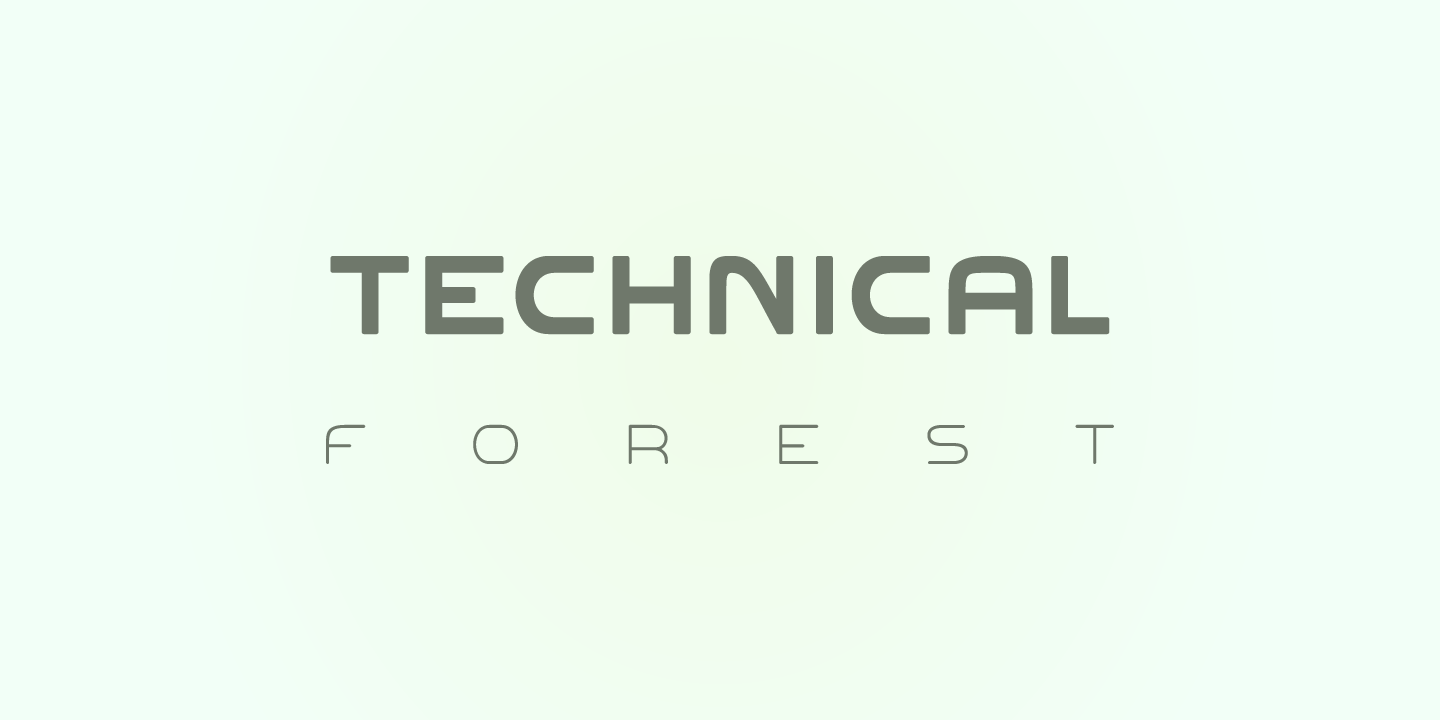 Design style ready to use in headlines, tags and quotes referring to technology, sci-fi, modern economy and more recent themes. The name of this font is connected to its simplicity and combination of its soft and sharp style in lines – just like tree branches and leaves.
Controller by Flat-it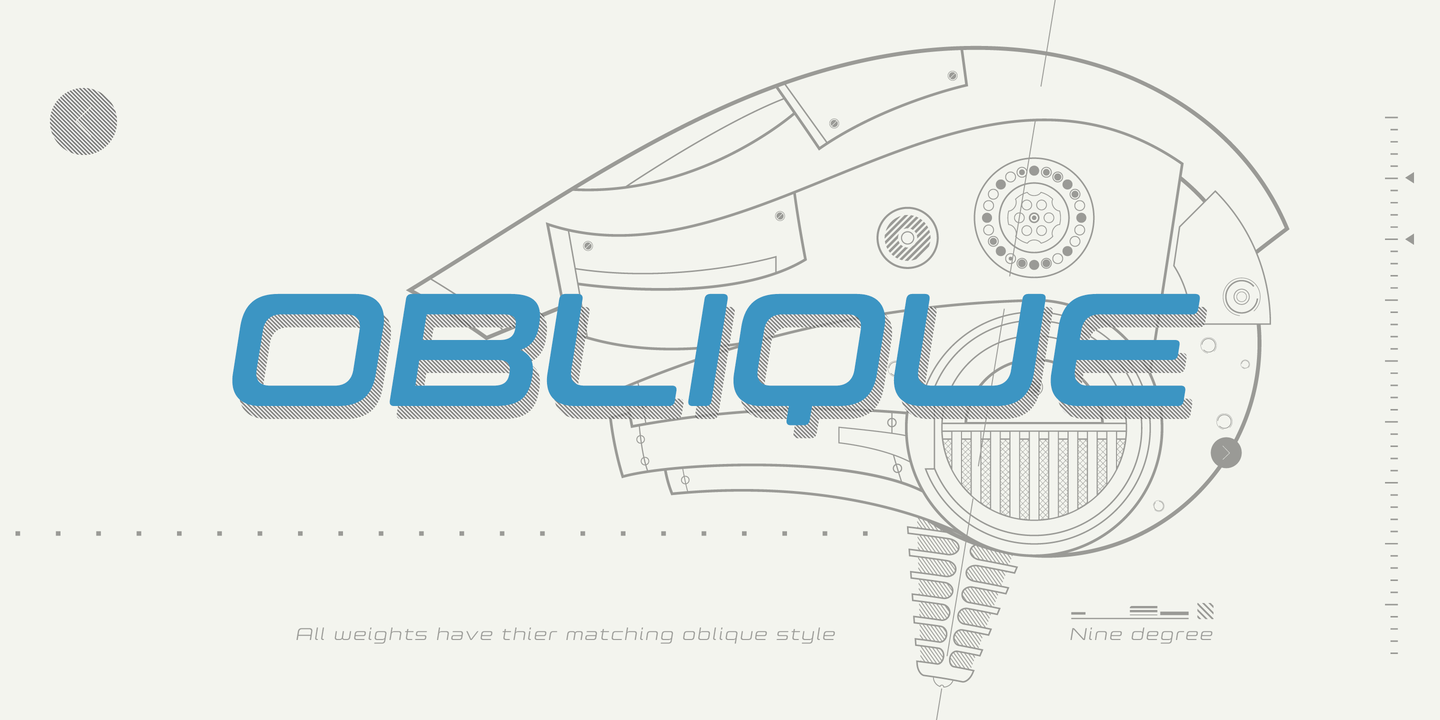 Controller is a geometric rounded sans serif including 5 weights and corresponding obliques and thier extended style are ready. Originally, the designer was inspired by a mixture of techno and organic design in the end of 20th century around the West Coast. The letterforms of this font are designed geometric but are also slightly rounded to make a natural, warm and organic impression. Uppercase N has its alternative glyph that can be accessed by using OpenType stylistic feature.
Concord by Soneri Type
Yet another typeface with simplicity as its core element. Concord is derived from a successful type family 'Accord Alternate' with an added geometric touch. Concord is a geometric sans serif. It has large counters which enhance readability. It is available in seven different weights for emphasis.
Aguda by Graviton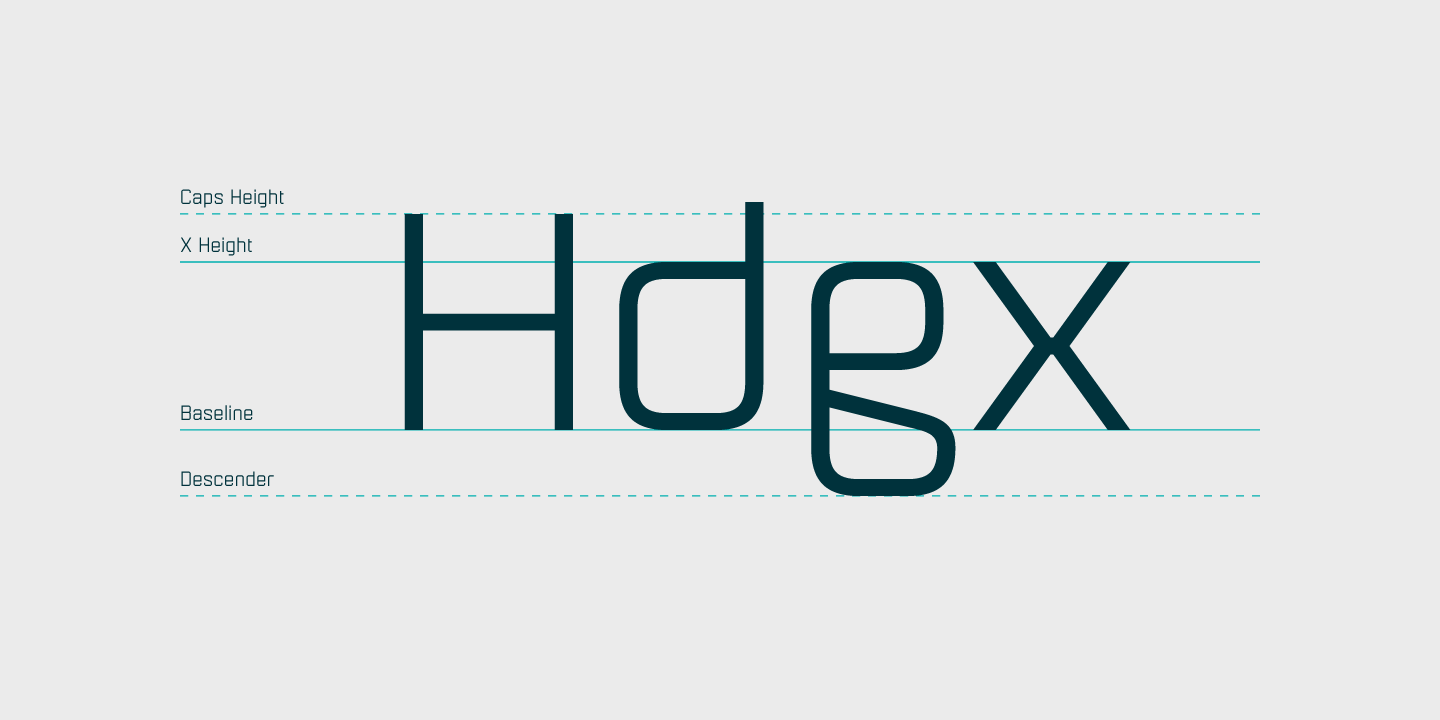 Aguda font family has been designed for Graviton Font Foundry by Pablo Balcells in 2014. It is a modular, geometric typeface which has been conceived to be primarily a display typeface, but given its clarity it can also be used for composing short and intermediate length texts.
Solaris by Tugcu Design Co.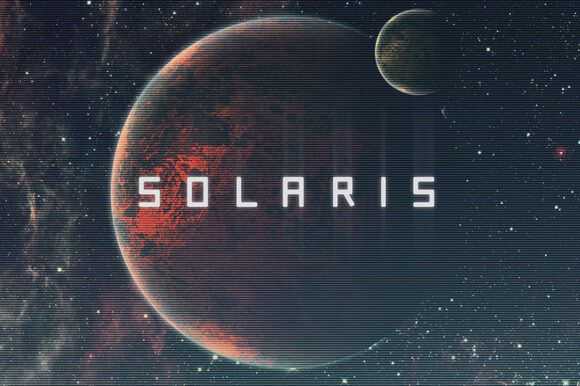 Solaris is a futuristic font with alternate letters, numericals and punctuation. It's tall, bold and I hope to see it on the side of a spaceship one day.
Industry by Fort Foundry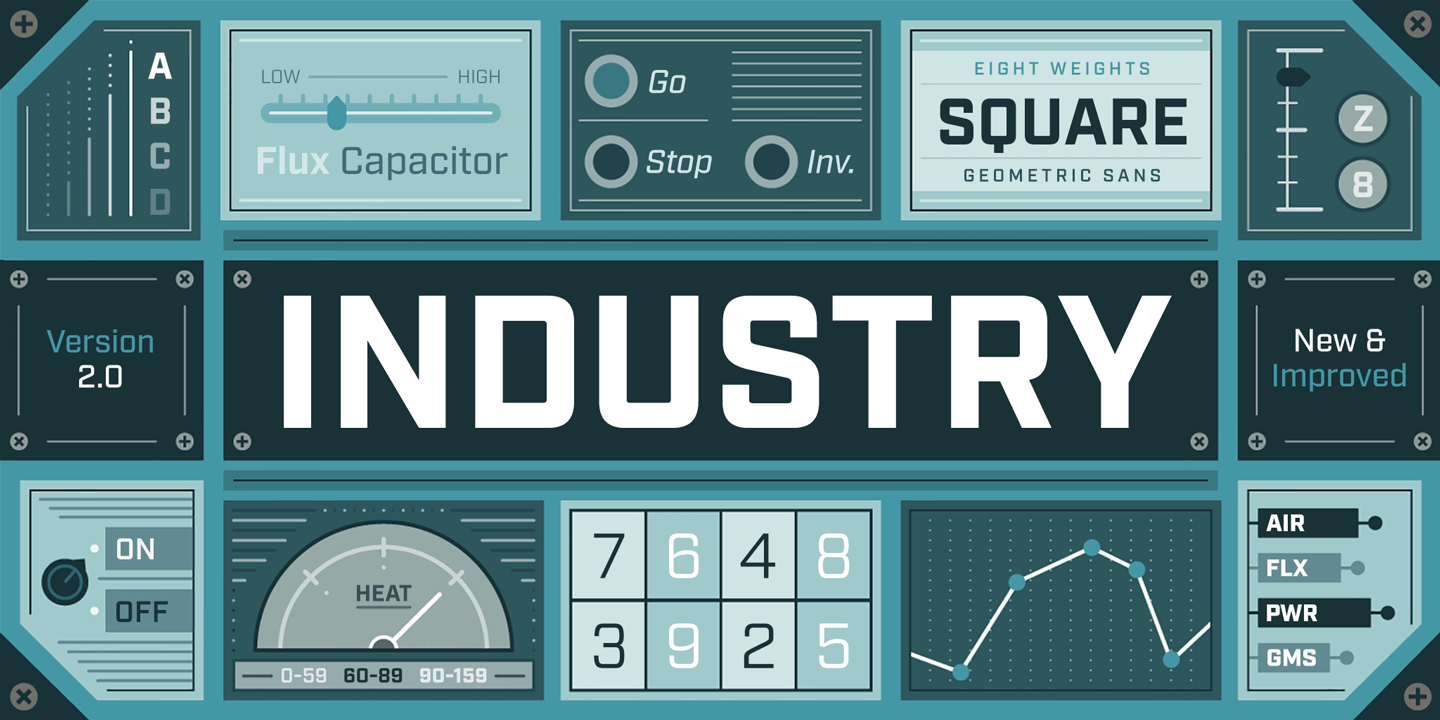 Forged from geometric and technical styles, Industry stands sturdy and strong. The typeface can span from a refined vintage feel to an industrial futuristic vibe. Use Industry for headlines, display, and logotype, or take it for a spin with short-form body copy. The sans serif family includes eight weights ranging from Thin to Ultra with corresponding italics. It also has a stylized companion made for display text called Industry Inc.
Design System by Flat-it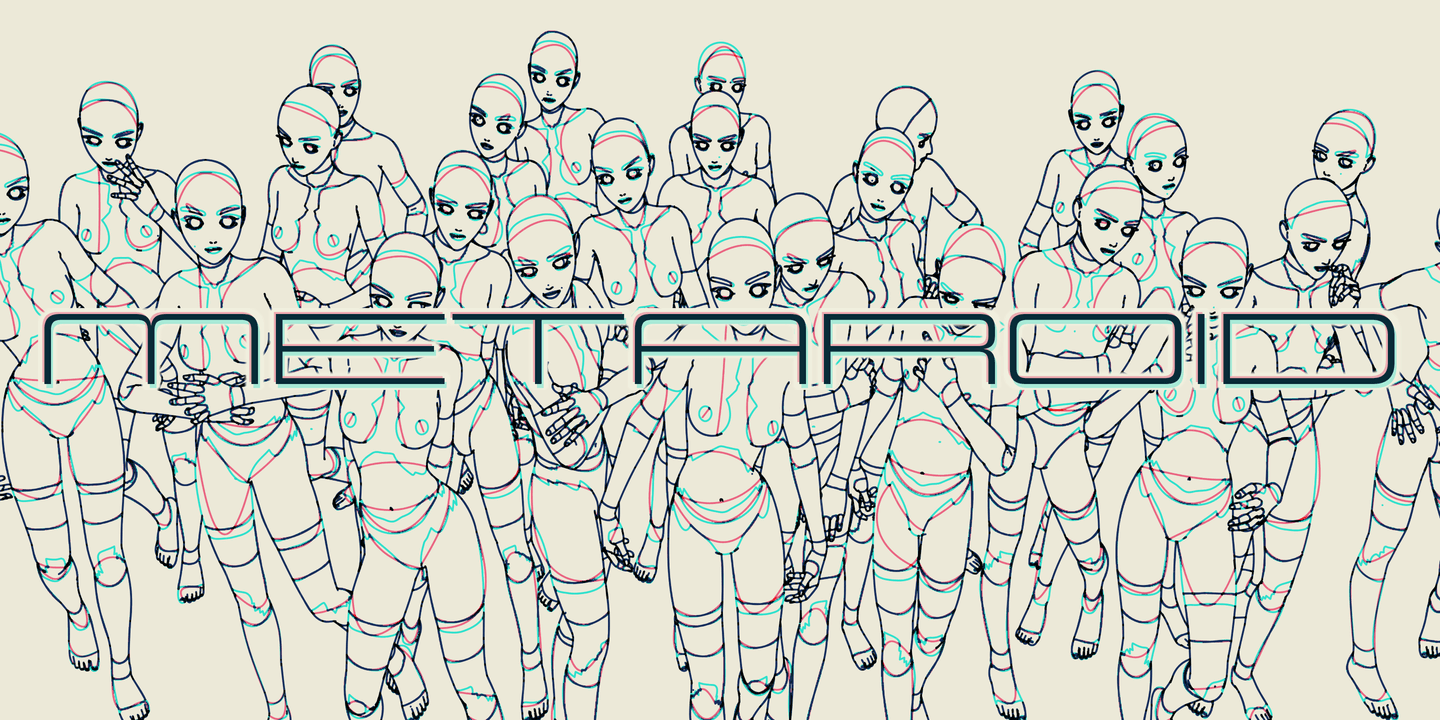 Design System is a great type system consisted of 5X7X2=70 font styles from 70s-style simple square sans to the widest style of all time that are best for titles, logo and text. Their simple form does not limit the target of design and can be used for any creative work. Additionally they all have been designed not to provide a feeling of strangeness when they are used in mixture each others.
Abrade by Jason Vandenberg
Abrade is a geometric sans serif with rational design choices for contemporary functionality. The family is designed with a medium x-height to provided great legibility in both display and text sizes. The forms are refined to work well in print and on screen. The italics maintain the rational forms, with only the essential structural changes. With 12 weights, the family is ideal for publications, digital media, corporate systems, branding, as well as your band's gig poster.
Morebi Rounded by GT&CANARY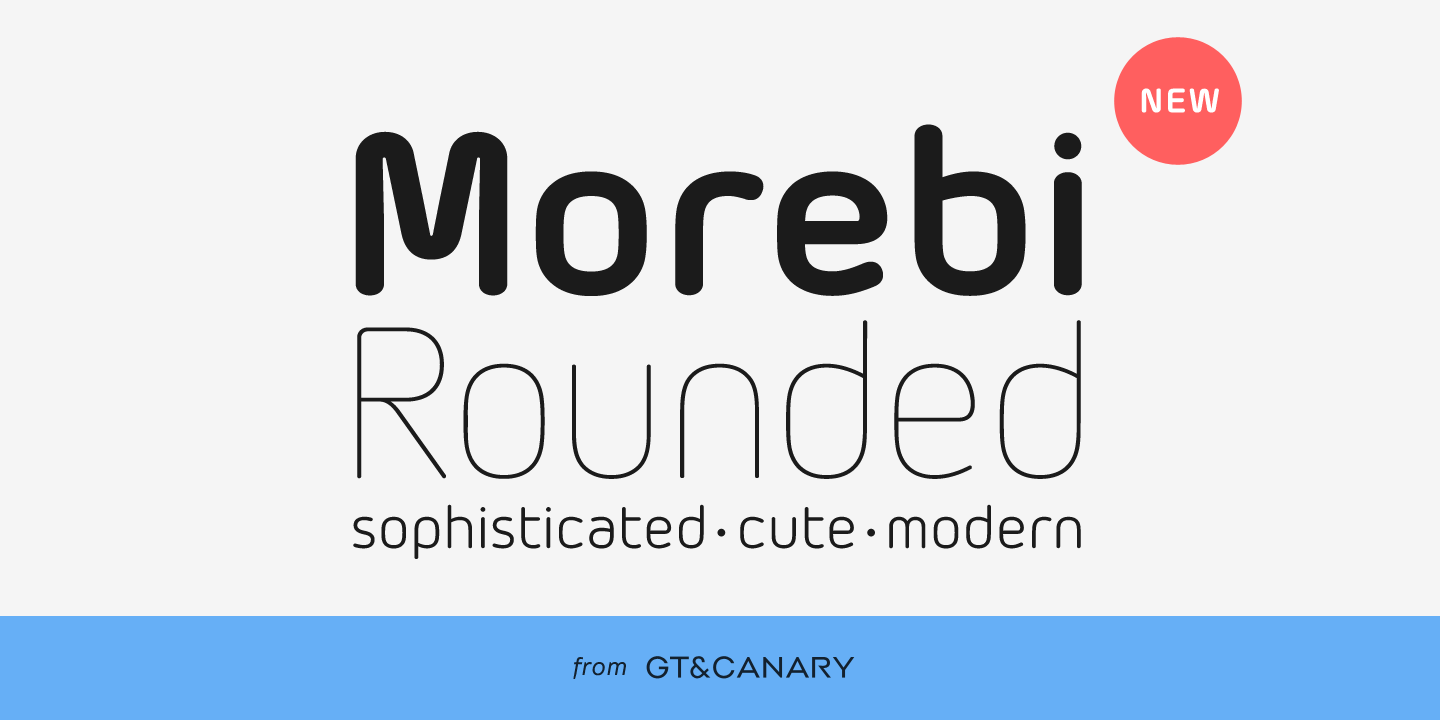 Morebi Rounded is a neutral font that's suited for web, print, packaging and signage applications. From food to hi-tech industry, logo to long text, Morebi Rounded's flexibility allows for easy expression with a contemporary viewpoint.
The family contains six different weights and matching italics plus two stencil version weights. Both upright and italics are ideal for use in display applications.
MTT Milano by MTT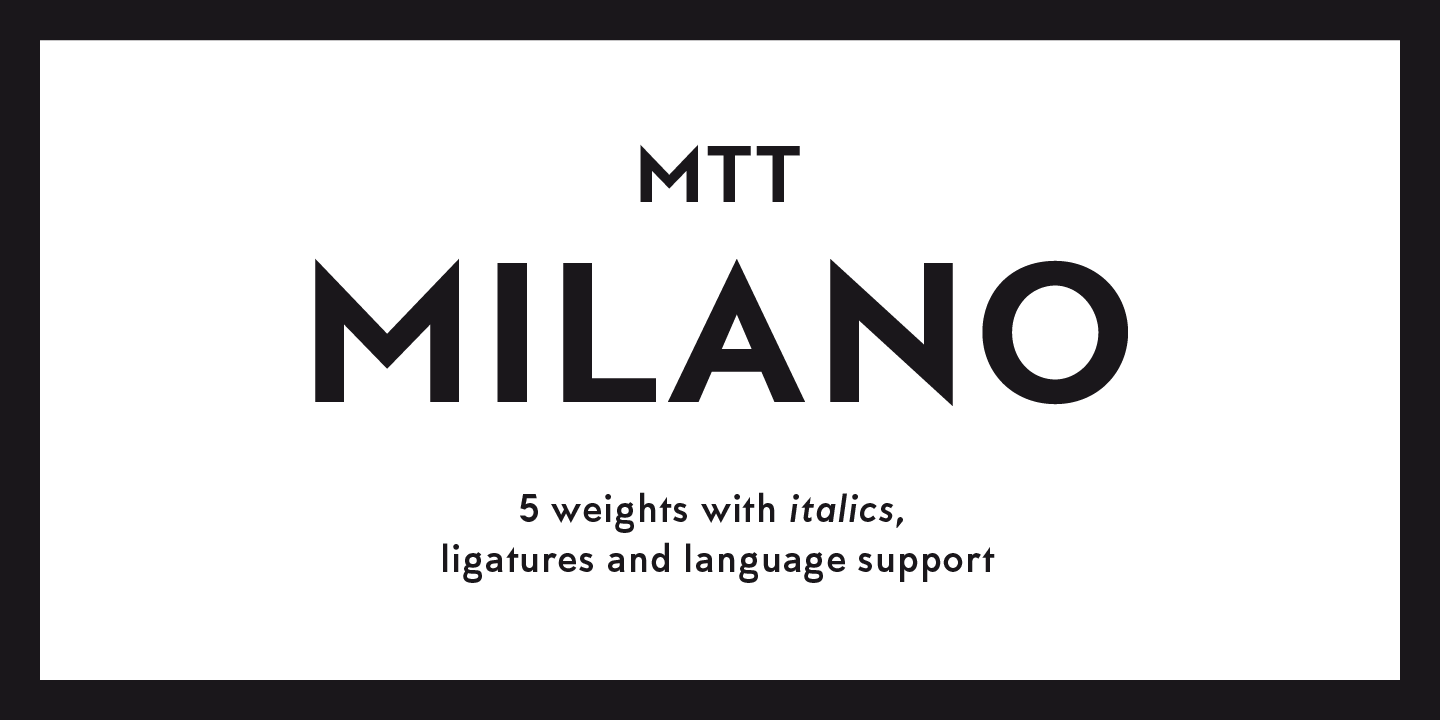 MTT Milano is a font inspired by the Milanese typographic heritage and the Futurist movement that developed it. Drawn from scratch, it features ascendants and descendants slightly taller than what can usually be found in similar typefaces, in order to improve its elegance.
Whilst maintaining a good readability in body-text, this family meets its peak when displayed in medium-big sizes. There are five weights — from regular to black — each with their matching italic, ligatures and extended language support to result in a full, flexible, ten fonts family.
FF Max by FontFont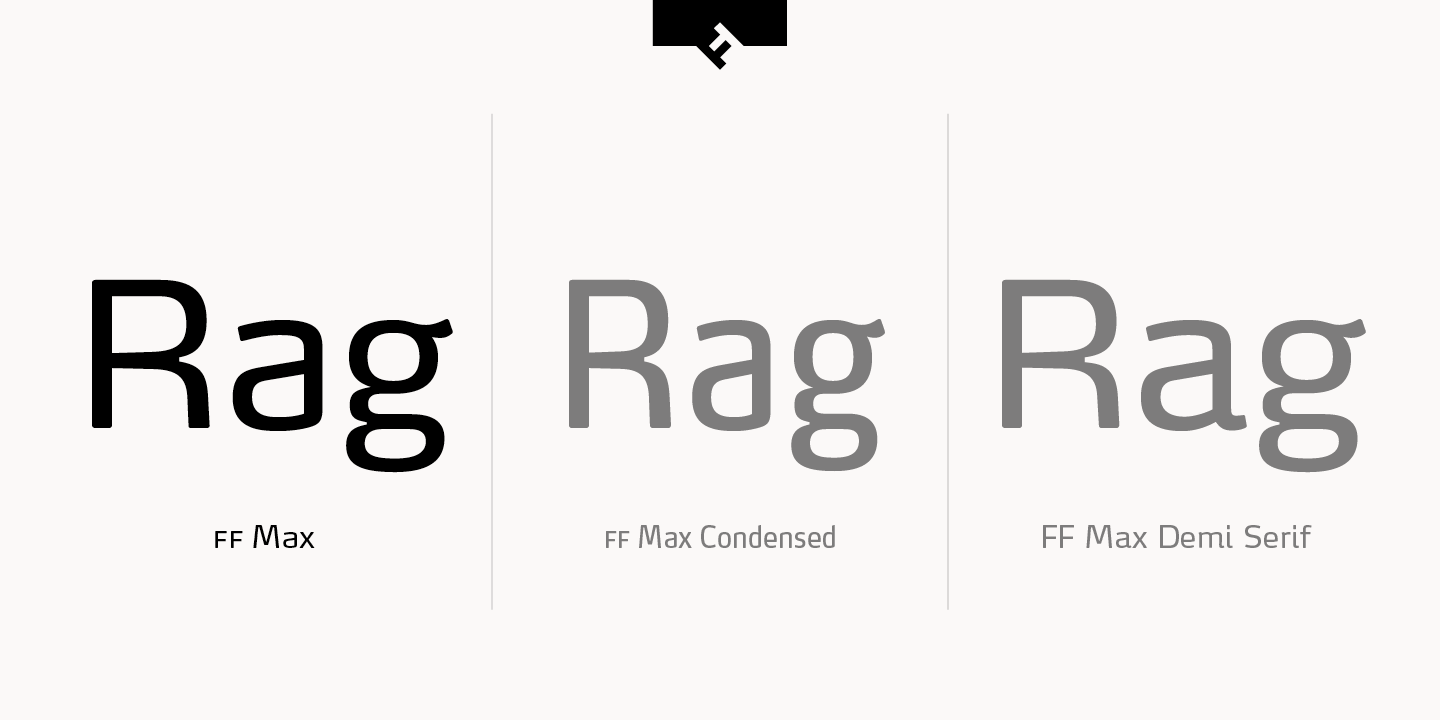 The family has 18 weights, ranging from Extra Light to Fat (including italics) and is ideally suited for advertising and packaging, editorial and publishing, logo, branding and creative industries, software and gaming as well as sports. FF Max provides advanced typographical support with features such as ligatures, small capitals, alternate characters, case-sensitive forms, fractions, and super- and subscript characters.
Gunar by The Northern Block Ltd
A geometric sans serif with a square chiseled appearance. Precise curves are met with straight lines and tapered angles to produce a fresh, technical typeface. It's large x-height and neutral width give it good legibility at small point sizes. These refined rectangular features make it ideally suited to a wide range of modern applications.
Necia by Graviton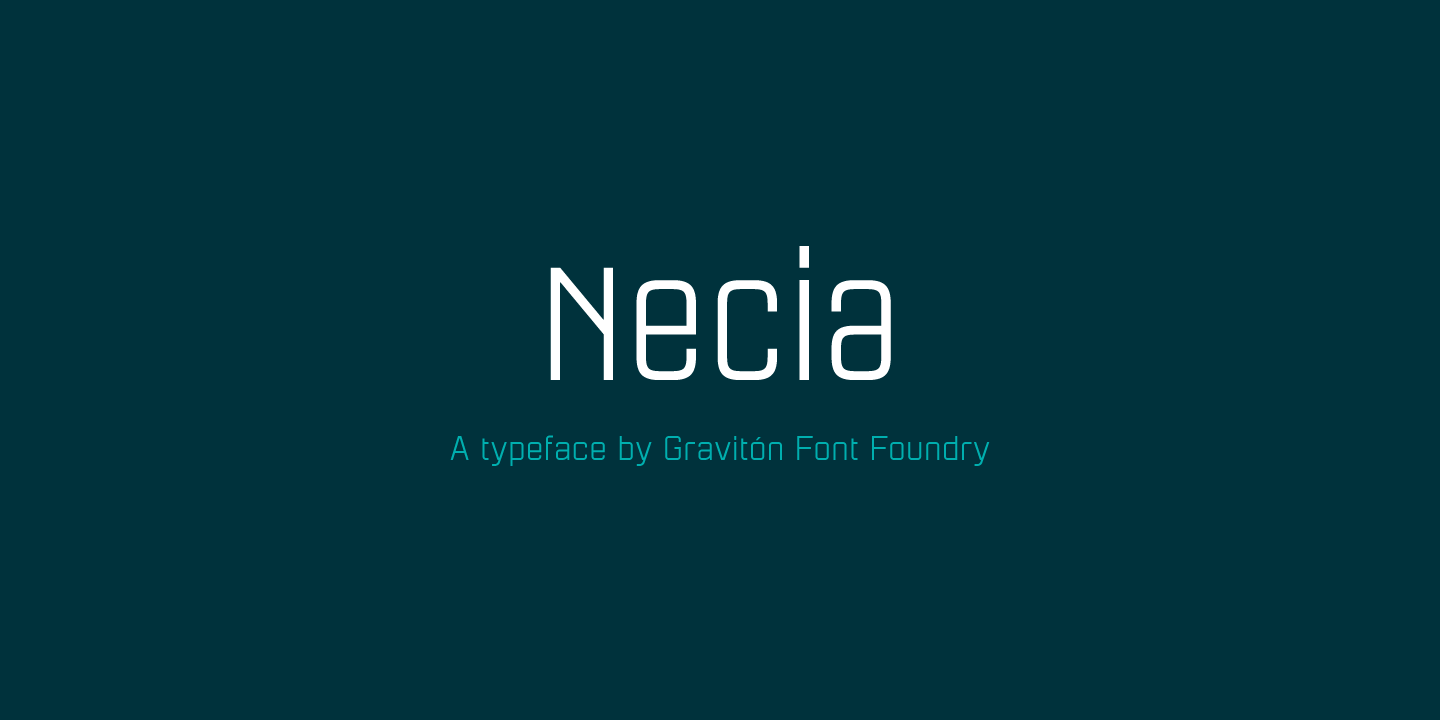 Necia font family has been designed for Graviton Font Foundry by Pablo Balcells in 2014. It is a modular, geometric and slightly condensed typeface which has been conceived to be primarily a display typeface, but given its clarity it can also be used for composing short and intermediate length texts.
Aperture by byethanissweet
Aperture is digital / futuristic style suitable for any digital device app and web.
Reso by JCFonts
Reso is an experimental geometric typeface built from a broken arc module. Its minimal and contemporary letter shapes makes it well suited for logo design, headers and short texts.
Clio Condensed by LeType
This font family was designed by Gabriel de Souza in 2012. The typeface is simple and stylish and has the ideal appearance to your work. Furthermore, features such as italics, obliques, great language support and flexibility. They can be applied in many different forms but their primary use is indicated to display use and luxurious trade mark creation.