Last Updated on March 3, 2023
Who Is Gal Gadot?
Gal Gadot-Varsano is an Israeli actress, model, and producer.

Gadot is best known for her portrayal of Gisele Yashar in the Fast & Furious film franchise and for her role as Diana Prince/Wonder Woman in the DC Extended Universe. She has appeared as Wonder Woman in five DC films, including Batman v Superman: Dawn of Justice (2016), Wonder Woman (2017), Justice League (2017), Wonder Woman 1984 (2020), and Zack Snyder's Justice League (2021).

Prior to becoming an actress, Gal Gadot was a model. She was crowned Miss Israel in 2004, at the age of 18. Although she now majors in acting, Gadot has continually modeled for major global brands, such as Huawei, Gucci, and Jaguar.

Numerous Israeli local media outlets have continually ranked Gadot as the country's most influential female celebrity. In 2018, she made Time magazine's list of the '100 most influential people in the world.'
Quick Facts
| | |
| --- | --- |
| Full Name: | Gal Gadot-Varsano |
| Popular Name: | Gal Gadot |
| Gender: | Female |
| Birth Date: | April 30, 1985 |
| Age: | 37 years |
| Parents: | Michael Gadot and Irit Weiss Gadot |
| Siblings: | Dana Gadot |
| Birth Place: | Petah, Tikva, Israel |
| Nationality: | Israeli |
| Ethnicity: | Ashkenazi Jewish |
| Education: | Begin High School and IDC Herzliya College |
| Marital Status: | Married to Israeli real estate developer Yaron "Jaron" Varsano (from 2008) |
| Sexual Orientation: | Straight |
| Wife/Spouse: | Yaron "Jaron" Varsano |
| Children: | Maya Versano and Alma Versano |
| Dating: | N/A |
| Net Worth: | USD 30 million |
| Source of Wealth: | Acting, Film Production, Modeling, Endorsement Deals, and Other Ventures |
| Height: | 5′ 10″ (1.78 m) |
| Weight: | 58 kg; In pounds: 128 lbs. |
Early Life
Gal Gadot was born on April 30, 1985, in Petah, Tikva, Israel, to Michael Gadot and Irit Weiss Gadot. Her father is an engineer, whereas her mother is a physical education teacher.

Gadot developed an interest in music as a child, with a special focus on jazz and hip-hop. She graduated from Begin High School, majoring in biology.
Career Information
In 2004, at the age of 18, Gal Gadot won the Miss Israel beauty pageant. Following her coronation as Miss Israel 2004, Gadot subsequently competed in the Miss Universe 2004 pageant that was held in Ecuador. She then completed her two mandatory years in the Israel Defense Forces, serving as a combat fitness instructor. After leaving the military, Gadot joined the IDC Herzliva College, where she studied law and government.

Gal Gadot kicked off her professional acting career in 2009 after being cast as Gisele Yashar in Fast & Furious. She would later reprise her role in the film's subsequent sequels, including Fast Five (2011), Fast & Furious 6 (2013), and Furious 7 (2015). During this period, Gadot landed roles in various other films, including Date Night (2010), Knight and Day (2010), and Kicking Out Shoshana (2014).

In 2015, Gal Gadot was cast as Diana Prince/Wonder Woman in the DC Extended Universe film Batman v Superman: Dawn of Justice. She became one of the franchise's defining figures, reprising her role in a number of sequels like Wonder Woman (2017), Justice League (2017), Wonder Woman 1984 (2020), and Zack Snyder's Justice League (2021). Gadot appeared in various other films around the same period. They include Criminal (2016), Keeping Up with the Joneses (2016), Triple 9 (2016), Ralph Breaks the Internet (2018), and Between Two Ferns: The Movie (2019).

In addition to movies, Gal Gadot has also made numerous television appearances over the years. She made her television debut in 2007 by portraying Miriam "Merry" Elkayam in the television series, Bubot. In 2009, Gadot appeared in three episodes of The Beautiful Life and one episode of Entourage. Other television shows that Gadot has graced include Asfur (2011), Eretz Nehederet (2012), Saturday Night Live (2017), The Simpsons (2018), Eurovision Song Contest 2019 (2019), and television specials 'COVID Is No Joke' and 'Class of 2020: In This Together' (both in 2020).
Awards and Accolades
Gal Gadot is the recipient of numerous awards, including:

• 1 Chinese American Film Festival Award
• 1 Critics' Choice Award
• 1 Jay Entertainment Critic Award
• 1 Jupiter Award
• 1 Kids Choice Award
• 1 MTV Movie & TV Award
• 1 National Board of Review Award
• 1 Palm Springs International Film Festival Award
• 1 Santa Barbara Film Festival
• 1 Saturn Award
• 1 Scream Award
• 1 Teen Choice Award
Gal Gadot's Net Worth
Gal Gadot began her career as a model but later branched off to acting. That decision seems to have paid off big time.

As of 2023, Gadot had a net worth of $30 million. A huge portion of her wealth comes from acting.

In 2018, Gadot earned $10 million and was ranked by Forbes as the world's tenth highest-paid actress. In 2020, she was ranked one of the five highest-paid actresses in the world after earning $32 million that year. Much of Gadot's 2020 earnings came from her $20 million payday from the Netflix film Red Notice, which is in its post-production stage.

In addition to acting, Gal Gadot also earns millions from endorsement deals. She mostly endorses brands and products as part of her modeling endeavors. Between 2009 and 2014, Gadot endorsed the Israeli fashion brand Castro. Other notable products and brands that Gal Gadot has endorsed over the years include Huawei smartphones, Gucci fragrances, Erroca sunglasses, Wix digital products, Reebok sportswear, Jaguar cars, Asus electronics, Smartwater beverages, and Hot telecommunication services.

Film production is another potential income earner for Gal Gadot. In October 2019, Gadot and her husband Varsano formed a production company known as Pilot Wave.

Gal Gadot has also appeared in a variety of music videos and possibly earn from them too. In 2012, she appeared in the music video to the song "Lie" by Noy Alooshe featuring Saar Badishi. She also appeared in the music videos to the songs "Girls Like You" by Maroon 5 featuring Cardi B and "Imagine (Quarantine Edition)" by Artists for We Are One.
Lessons from Gal Gadot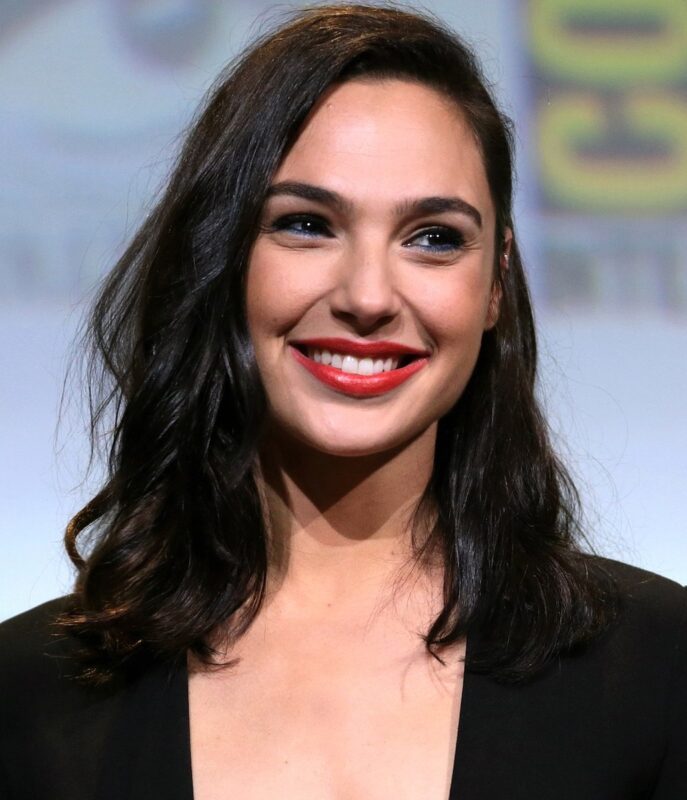 1. Take your chances even if the odds are evidently stacked against you

In an interview with Glamour magazine, Gal Gadot claimed that she entered the Miss Israel beauty pageant just for the heck of it. At the time, she never thought she could win the competition.

2. Celebrate your successes but also accept your failures

In March 2020, Gal Gadot teamed up with several celebrities to perform an online version of John Lennon's song, Imagine. The song was aimed at raising morale during the COVID-19 pandemic. Unfortunately, critics dismissed the video to the song as highly insensitive of the COVID-19 situation. Gadot eventually acknowledged that the video might not have achieved its intended purpose.

3. Leverage your talents to grow your wealth

Gal Gadot understands that she's endowed with both acting talents and great looks. And she doesn't hesitate to use these gifts to her advantage. She has leveraged her beauty to land various high-profile modeling gigs for renowned brands.
Famous Quotes by Gal Gadot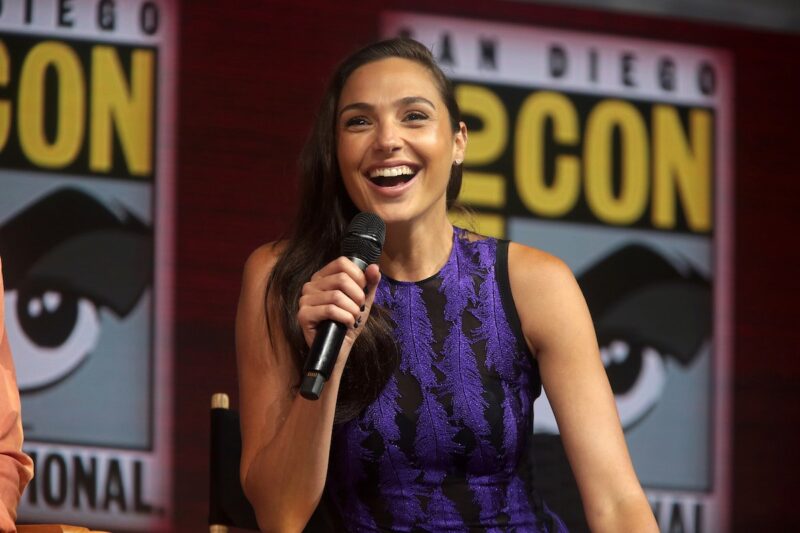 "Let me start by saying I wish no country had the need for an army. But in Israel, serving is part of being an Israeli. You've got to give back to the state."
"Once you become a mother, you always have a guilt trip. You always try to do the best, but you feel you can always be better."
"The Wonder Woman that you see in 'Batman v Superman' is a woman who has been around, and she's very experienced. She understands a lot about the man. Whereas in the standalone movie, we are telling the grown-up story, Diana becoming Wonder Woman, and this was a story that was never told before."
What's so lovely about Wonder Woman is yes, she has the strength and power of a goddess, but she has the heart and mind of a human. So I play her as I think a woman like me would act in the situations she's going through. You treat her as a normal woman who happens to be fantastic and almighty."
"When you play a character, you bring yourself into the character. You get a chance to shine and show your translation for the character and her state of mind."
Conclusion
Gal Gadot is an Israeli actress, model, and film producer who gained initial recognition after winning Miss Israeli 2004. Over the years, Gadot has established herself as one of Hollywood's finest actresses. She has a net worth of $30 million.