Last Updated on January 24, 2023
Even though music festivals big and small are taking place throughout the year, only a summer setting makes the festival experience truly magical. Not to mention that it also makes everything so much more camera-friendly.
With all the flamboyance and creative fashion choices going on around you – to say nothing of all the hot bands playing – it's important both to play your part in the spectacle and to find the right way of documenting it.
Photo printing experts My-Picture.co.uk are here to share 5 game-changing tips to help you capture your festival experiences this year and make sure the amazing memories will stick with you for years to come.
Dreamy Vibes with the Exposure
Nothing screams music festival quite like a well-timed double exposure photo. Capturing the dreamy, at times downright psychedelic nature of a great festival, these perfectly imperfect photos seem to do what music festivals achieve year after year – liberate us, if only for a while, from the accepted conventions.
Let's say you notice an interesting pattern in the way folks have arranged themselves on the dancefloor. And then you notice an impressionistic scene of colorful hammocks in the chill area.
Take a photo of the first and then the second – without rewinding the film. The mingling of two different scenes that results will be a real feast for the eyes.
If you want a really strong aesthetics game you'll probably need a legitimate film camera. But if you can't drop that kind of money at this stage of your life, there's always the option of a disposable camera.
Documenting the Everyday Festival Struggles
Getting some great pictures has as much to do with the content of the photos as it has with technical know-how. Document the "other side" of a music festival and you can produce some delightfully humorous work.
Focusing your lens of the everyday struggles of a typical festivalgoer – waiting in line for the bathrooms, wilting in the face of the heat and sleep deprivation, improvising a makeshift outfit from whatever's to hand, or sleeping through the best performance of the weekend – will make for a fascinating "vérité" take on proceedings.
It might be at odds with the polished aesthetic that's so popular on Instagram, but it makes the whole affair much more human, funny and relatable. Finally, you might want to consider getting some photo canvas prints to set up a little exhibition hall of your own – the festival experience practically begs for it.
Getting "Trippy" with Deliberate Film Damage
Now, we're not talking about experimenting with mind-altering substances (no matter how much it may seem to fit the occasion). A music festival is the perfect setting if you want to get creative with your photos even before you actually take them.
This might sound straight-up ludicrous…but deliberately inflicting damage on your film can lead you to new realms of creativity.
Take a match and do some judicious burn damage to the film. Or you can drench it in ink, poke it with a needle, scratch it or splash it with nail varnish. Of course, you should avoid damaging the film so much that it, you know, no longer actually works.
Taking this approach might not leave you with the most polished set of images, but be assured that festival photography doesn't get more "fine art" than this.
You can also skip the damage-infliction part and just track down some expired or overheated photo film to achieve a similar effect.
Catching the Performance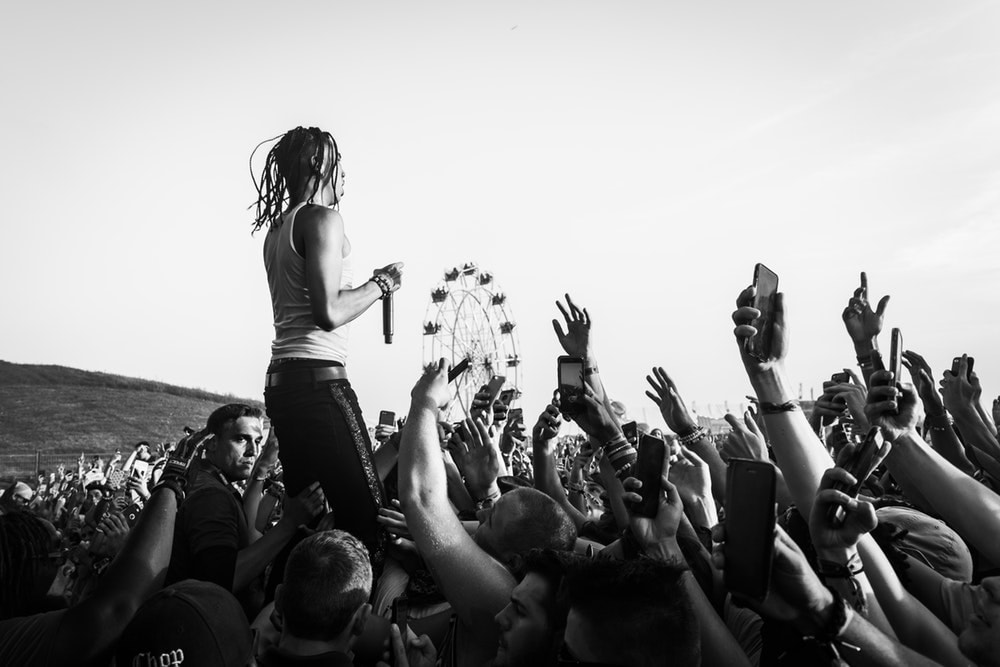 At heart, festivals are still all about the music and the artists who make it. While getting a close-up of your favorite band's frontman can be challenging if you're not using a professional telephoto lens and you don't have a press pass for the photo pit, there are other ways to capture the spirit of the band you love.
One of them is to ignore the band entirely and focus on the bigger picture.
Turn your lens on the people in the audience, capturing the way they interact with the music – the emotional spectrum of the crowd.
Whether it's a snapshot of your friends cutting loose or a selfie of your own blissed-out, glitter-covered face, photos like these will capture that energy way better than a group of blurred dots on the stage.
Accessorize Like No-one Else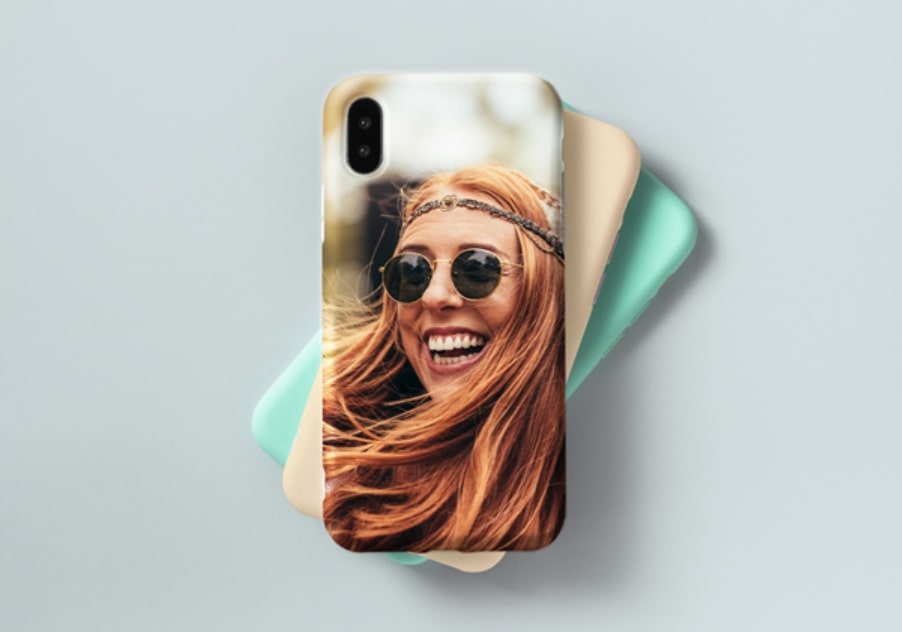 These days festivals are almost as much about showcasing your style on the muddy catwalk as they are about the music. It's no easy task to stand out in the sea of colorful onesies, bleeding-edge fashion statements and all those ingenious DIY festival flags.
To maintain your credibility, you'll need to think two steps ahead. Try out the best of what today's photo printing services have to offer. And we're not talking about printing out a set of picture cards.
Why not design your own personalized photo blanket? Or wow the crowd with a customized phone case design?
These days we're inclined to take hundreds of selfies, and at a festival nobody needs an excuse to settle down on the grass and enjoy the blissful vibes – so either of those items will see its fair share of public display.
Whether you use a photo from your last festival experience or you create an entirely new design is up to you. Whichever you choose, you can be sure there will be no duplicates in sight – your festival accessory will be truly unique!
Make sure you stay one step ahead of the pack for the 2019 festival season! Print your home decor pieces and accessories with My-Picture.co.uk and keep your greatest memories there by your side – in vivid detail and fantastic colors.