Last Updated on October 10, 2022
Who would have thought a leisure involving pictures movable through the actions of a stick controller made such a mark in today's reality?
Video games have spread far across its humble origins in the 1970s. People used to stop by gaming arcades, pop tokens or other coins, and go through their game as far as their credits will take them.
The technology of navigating virtual icons to complete certain tasks has gone to a wider range of devices. Anyone can now play using either the tried and tested dedicated home/portable gaming consoles, the sophisticated and elaborate gaming PCs, or even through mobile phones that do not fall short in delivering the experience like non-portable platforms.
The Games We Play
Video games have expanded beyond reflex-testing challenges throughout the years. Those who would like to experience a story and actively participate in it go to video games as their way of immersion. A new direction in storytelling where you can direct characters and play it out – some games will even let you choose the outcomes for yourself.
Video games created a culture of their own. Characters that only few people were familiar suddenly gained a wider audience. What was normally deemed as exclusive to a select audience has seeped through everyday living. Our culture has taken many things from personalities that existed in the world of pixels. It made many geeky things more acceptable.
In some places, video games made quite an impact on everyday living. It has grown beyond its constricted boxes that even people who may not enjoy it at first find themselves being drawn to game characters because they are so relatable.
Thanks to technology, anyone can enjoy all kinds of games anywhere, anytime. Just like these famous quotes from video games, you can take them off the play, but you can't take them off your mind.
Famous Video Game Quotes and Lines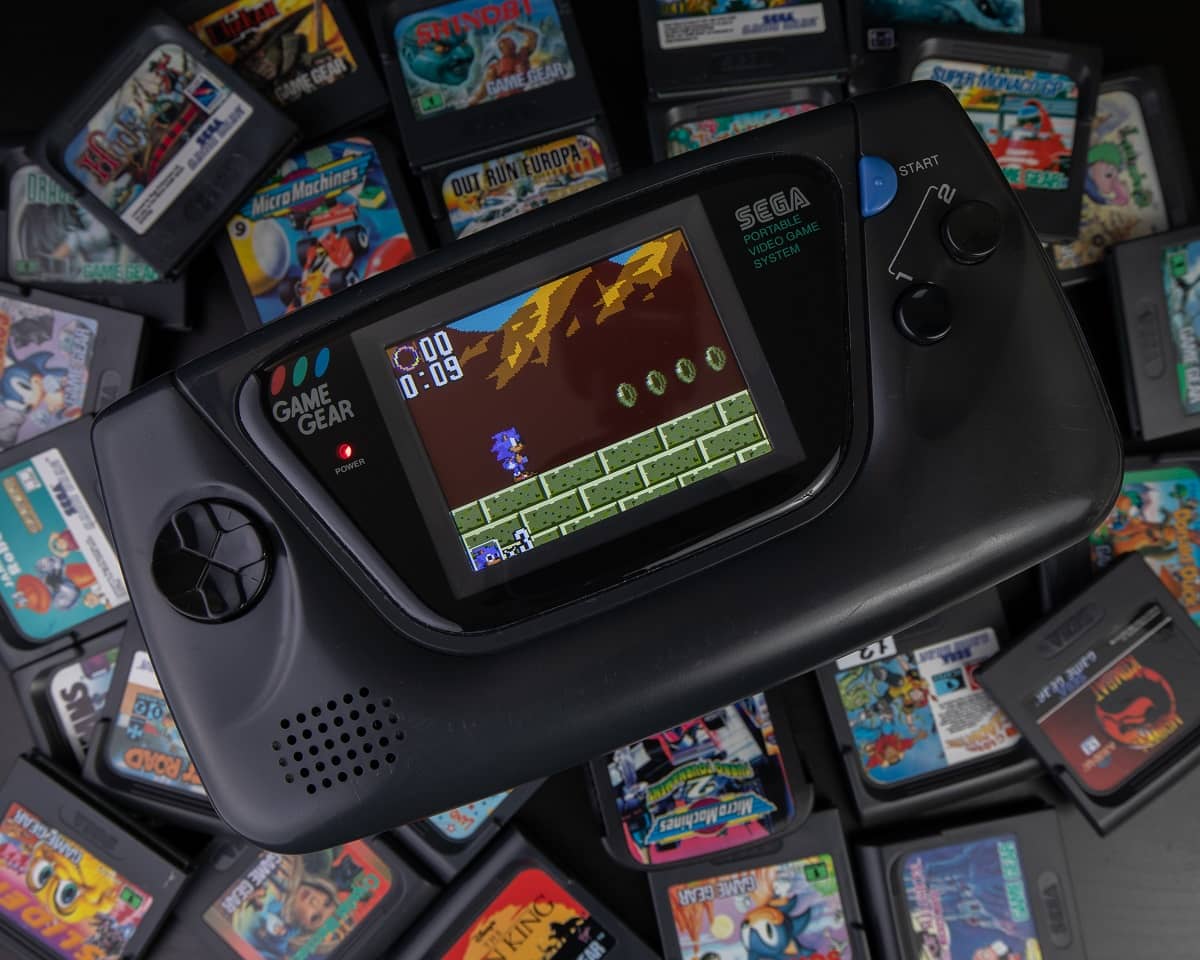 "Stand amongst the ashes of a trillion dead souls and ask the ghosts if honor matters. The silence is your answer." – Javik, Mass Effect 3
"Some trees flourish, others die. Some cattle grow strong, others are taken by wolves. Some men are born rich enough and dumb enough to enjoy their lives. Ain't nothing fair." – Red Dead Redemption
"I got caught up in the money, the power…I don't give a s**t, oh f**k man…I had no choice, I had to do it…I only see the opportunity. But when I'm gone, everyone's gonna remember my name: Big Smoke!" – Grand Theft Auto: San Andreas
"I don't need a weapon; my friends are my power!" – Kingdom Hearts
"Shadow and light are two sides of the same coin. One cannot exist without the other." – The Legend of Zelda: Twilight Princess
"I used to be an adventurer like you until I took an arrow to the knee." – The Elder Scrolls V: Skyrim
"Even in dark times, we cannot relinquish the things that make us human." – Khan, Metro 2033
"I survived because the fire inside burned brighter than the fire around me." – Joshua Graham
"So, I guess I'd become what they wanted me to be, a killer. Some rent-a-clown with a gun who puts holes in other bad guys. Well, that's what they had paid for, so in the end, that's what they got. Say what you want about Americans, but we understand capitalism. You buy yourself a product and you get what you pay for, and these chumps had paid for some angry gringo without the sensibilities to know right from wrong. Here I was about to execute this poor bastard like some dime store angel of death, and I realized they were correct, I wouldn't know right from wrong if one of them was helping the poor and the other was banging my sister…" – Max Payne 3
"You can't break a man the way you break a dog or a horse. The harder you beat a man, the taller he stands." – Far Cry 2
"Hope is what makes us strong. It is why we are here. It is what we fight with when all else is lost." – God of War 3
"It's time to kick ass and chew bubble gum…and I'm all outta gum." -Duke Nukem
"The world fears the inevitable plummet into the abyss. Watch for that moment and when it comes, do not hesitate to leap. It is only when you fall that you learn whether you can fly." – Dragon Age: Origins
"What is bravery, without a dash of recklessness?" – Dark Souls
"A man chooses, a slave obeys." – Bioshock
"We work in the dark to serve the light Nothing is true. Everything is permitted." – Assassin's Creed
"Don't be sorry, be better." – Kratos, God of War
"What is better? To be born good or to overcome your evil nature through great effort?" – Paarthunax, Skyrim
"Overconfidence is a slow and insidious killer." – Darkest Dungeon
"They asked me how well I understood theoretical physics. I said I had a theoretical degree in physics. They said welcome aboard." – Fallout: New Vegas
"Unfortunately, killing is one of those things that gets easier the more you do it." – Solid Snake
"Someday you're bound to lose everything. Everybody around you will be gone." – Final Fantasy VIII
"Men are but flesh and blood. They know their doom, but not the hour." – The Elder Scrolls: Oblivion
"What is a man? A Miserable little pile of secrets!" – Castlevania: Symphony of the Night
"The thing about happiness is you only know you had it when it's gone. I mean you may think to yourself that you're happy. But you don't really believe it. You focus on the petty bullshit, or the next job, or whatever. It's only looking back, by comparison with what comes after, that you really understand that's what happiness felt like." – Kellogg, Fallout 4
"My past is not a memory. It's a force at my back. It pushes and steers. I may not always like where it leads me, but like any story, the past needs resolution. What's past is prologue." – Metroid: The Other M
"At the end of the day, as long as there are two people left on the planet, someone is gonna want someone dead." – Team Fortress 2
"Everyone I have cared for has either died or left me. Everyone – fucking except for you! So don't tell me I would be safer with somebody else, because the truth is I would just be more scared." – Ellie, The Last of Us
"If the laws of physics no longer apply in the future … God help you." -Portal 2
"My enemy is a notion, not a nation." – Assassin's Creed III
"If you find yourself in a hole, the first thing to do is stop diggin'." -John Marston
"One of these days you're going to land on something as stubborn as you are, and I don't do bits and pieces." – Sergeant Johnson, Halo
"Our world, with its rules of causality, has trained us to be miserly with forgiveness. By forgiving too readily, we can be badly hurt. But if we've learned from a mistake and become better for it, shouldn't we be rewarded for the learning, rather than punished for the mistake?" – Braid
"A famous explorer once said that the extraordinary is in what we do, not who we are." – Tomb Raider
"Be loyal to what matters." – Arthur Morgan, Red Dead Redemption 2
"The right man in the wrong place can make all the difference in the world." – Half-Life 2
"All men dream – but not equally. Those who dream by night, in the dusty recesses of their minds, wake in the day to find that it was vanity… But the dreamers of the day are dangerous men, for they may act their dream with open eyes, to make it possible. This I did." – From T. E. Lawrence's Seven Pillars of Wisdom – Uncharted 3
"When a man with a singsong voice tells me to fuck off, it ALWAYS concerns me, boyo." – John Marston, Red Dead Redemption
"We're not tools of the government or anyone else. Fighting was the only thing I was good at, but at least I always fought for what I believed in." – Metal Gear Solid
"We all need friends, old-timer. We die alone, but we live among men." -John Marston, 'Red Dead Redemption'
"Everyone thinks they're the hero of their own story." – Handsome Jack, Borderlands
"War is when the young and stupid are tricked by the old and bitter into killing each other." – Niko, GTA4
"The healthy human mind doesn't wake up in the morning thinking this is its last day on Earth. But I think that's a luxury, not a curse. To know you're close to the end is a kind of freedom. Good time to take… inventory." – Call of Duty: Modern Warfare
"Science isn't about why – it's about why not." – Cave Johnson, Portal 2
"Life isn't just about passing on your genes. We can leave behind much more than just DNA. Through speech, music, literature, and movies… what we've seen, heard, felt… anger, joy, and sorrow… these are the things I will pass on. That's what I live for. We need to pass the torch, and let our children read our messy and sad history by its light. We have all the magic of the digital age to do that with. The human race will probably come to an end sometime, and new species may rule over this planet. Earth may not be forever, but we still have the responsibility to leave what traces of life we can. Building the future and keeping the past alive are one and the same thing." – Metal Gear Solid 2: Sons of Liberty