The popularity of texting games is at an all-time high. These games are an excellent way to unwind with your friends, family, or partner regardless of geographical barriers.

Armed with only a Smartphone or laptop and internet connection, there's no limit to how much fun you can have exchanging those cool and sexy texts. It's even better if your Smartphone already has popular messaging platforms like the SMS service and WhatsApp.

In this post, we unveil the 15 best fun texting games that will not only help you to connect with your friend or partner but also boost your thinking capacity.
1. Kiss, Marry, Kill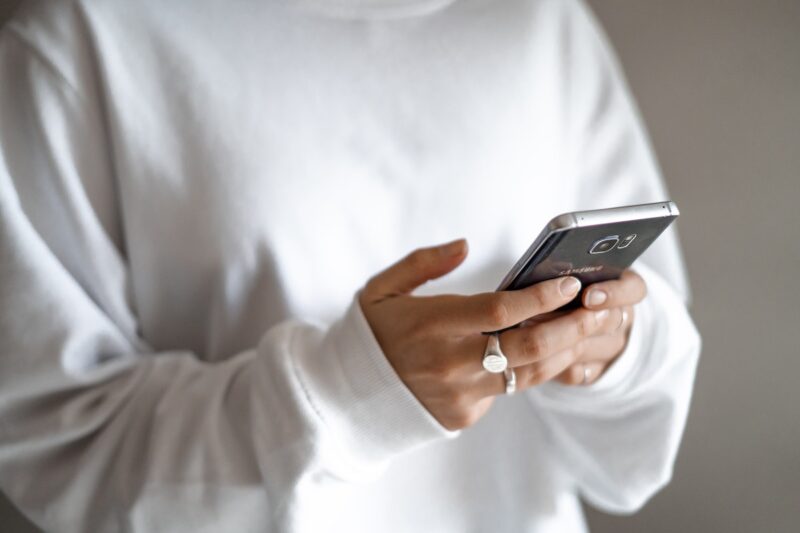 How to Play: Mention the name of a celebrity and see if your partner would rather kiss, marry, or kill them. Avoid including names of familiar people, especially if you're a bit insecure. Not only will that put your partner on the spot, but you may also take offense at the answer that they give. Imagine your partner confessing that they would kiss your sister.
2. 20 Questions
How to Play: Think of a person, object, city, or animal. Let your opponent ask up to twenty fun questions about the person or object. To spice up the challenge, you can propose a reward if they can come up with 20 incredibly unique questions.
3. Guess the Lyric/Line
How to Play: This is considered one of the best texting games for lovers or love interests. The game involves one person quoting a line from a popular song lyric and the other person guessing the song title or artist. The line can also be from a famous poem, movie, or television show.
4. Name Trivia Challenge
How to Play: The objective of this texting game is to come up with a name that starts with the last letter of the name that's just been mentioned. The convention is to choose a specific category, such as entertainment, politics, war, etc. That will prevent the participant(s) from coming up with random names. An example is Ben Affleck, Kylie Jenner, Robert De Niro, etc.
5. Q n A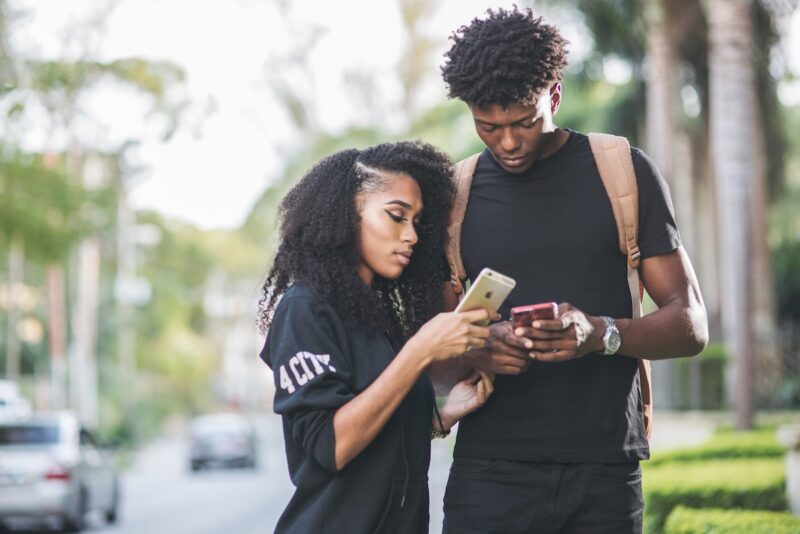 How to Play: If you and your partner are into personal trivia games, then this is the most suitable texting game for you. The game is particularly ideal for love interests as it offers them an ingenious way of learning more about themselves. Examples of some trivia questions include;
• Bath or shower?
• Early bird or late owl?
• Road trip or game drive?
• Luscious lips or busty boobs?
6. List Builder
How to Play: Almost similar to Name Trivia Challenge, List Builder involves constructing a list of related items. You first agree on a category. Then, you take turns to add to the list. The last player to add to the list wins the game. As some categories can be a bit broad, you might consider adding lists in alphabetical order. An example is; Alexandria, Budapest, Copenhagen, Dallas, etc.
7. Story Builder
How to Play: Begin a story by texting the first sentence to your opponent. Your opponent furthers the plot by texting the next sentence back to you. In the end, you will have come up with a fun and unique story.
8. I Spy
How to Play: Tell your opponent where you are. Then, scan your environment for a specific person or thing. Now, text the first letter of that person or object and let your opponent guess whatever it is you've spied.
9. Where Am I?
How to Play: Where Am I is more like the inverse version of I Spy. In the game, you mention one feature of your surrounding and then have the other person guess where you are. The game can also be called Who Am I With if it's based on people rather than objects.
10. Abbreviations
How to Play: In this texting game, you begin by abbreviating your intentions. For instance, you can abbreviate 'I miss you so much' to IMYSM. You text the abbreviations to your opponent and have them un-abbreviate them.
11. What If…?
How to Play: As the name suggests, this game involves proposing a hypothetical situation and allowing your opponent to suggest what they'd do under those circumstances. For example, 'What if you were of the opposite gender, what would you do right?' Remember that these are hypothetical questions that don't necessarily require the right answer.
12. Make It Rhyme
How to Play: The objective of this game is to come up with a rhyming pair. One person texts a word and lets the other person come with a rhyming word. They then reverse the roles and keep going until one of the partners gets stumped.
13. Word Scramble
How to Play: Decide on a category with your opponent. Now, text a scrambled word and have your opponent unscramble it. The best way to go about Word Scramble is to begin with three-letter words and then work your way up to more complex ones.
14. Fill In the Blanks
How to Play: The title of the game says it all. You write an incomplete word and let your partner fill in the blank letters to make it complete. You can also go for phrases instead of words, where your opponent would now fill a complete word in the blanks. For example, 'I love men who ________ women.'
15. Emoji Invasion
How to Play: This is basically a conversation using emojis. You text the first emoji and wait for your opponent to text back the next one. Then, keep the conversation flowing until one person becomes confused or stuck.
Conclusion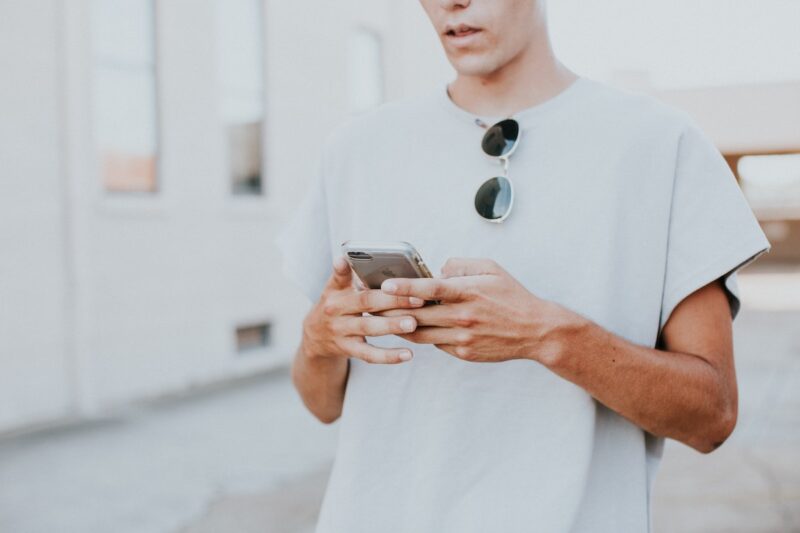 The fun texting games we've highlighted above will not only help to kill boredom. They're also perfect if you're looking for a way to supercharge your creativity and brain power.