Last Updated on January 24, 2023
Abusers love using gaslighting to control – and even destroy – their victims. In essence, gaslighting is a type of psychological brainwashing that makes make you question your own reality, confidence and sanity. 
This is pure manipulation and often shows up in abusive relationships where one partner wants to control the other. Gaslighting is important to recognize as soon as possible since the mental scars can take a lifetime to heal. 
1. Your "Shortcomings" is a Constant Topic
A gaslighting partner will remind you of your shortcomings. Not in a constructive way, either. They will bring it up often. But what is the goal? They do this to make you feel that you are never good enough and that you are the problem, not them. 
2. Walking on Eggshells
Even healthy relationships have prickly topics. But a victim of abuse – and gaslighting, in particular – will feel that they cannot speak freely at all. They fear that their partner will criticize, ridicule or contradict everything they say.
3. You Feel Worthless
Suffering from gaslighting can have far-reaching consequences for your self-worth. You doubt that you are a good partner, friend, worker, parent and even wonder why you failed as a human being. 
4. You Feel Free (Away From Them)
Even people who feel worthless due to emotional abuse often feel more confident and free when they are away from their partner. They look forward to getting out of the house and prefer the office or other places because their significant other is not there. 
5. Your Partner is "Perfect"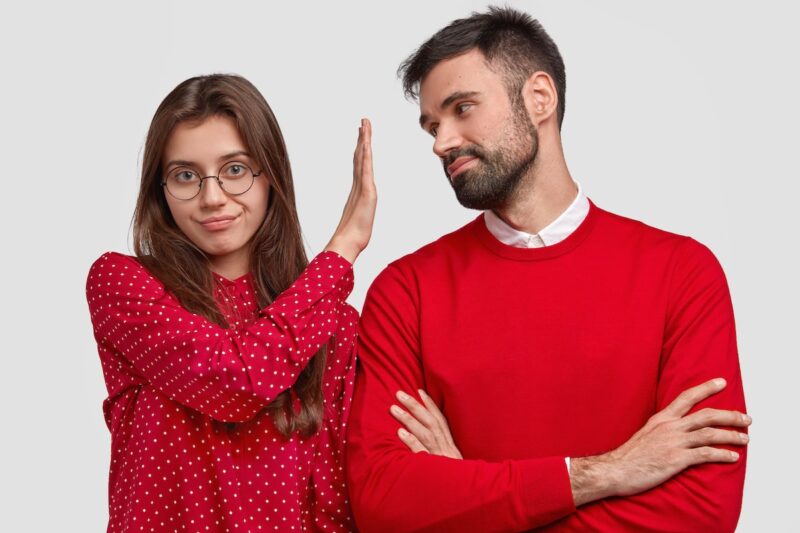 A person who uses gaslighting rarely has the humility to admit that they are wrong. Even when their wrongful actions or lies are blatantly obvious, they will find a way to avoid admitting that they are wrong or flawed. Instead, they will use the opportunity to blame their partner for the mess.
6. You Deny Your Strengths
After suffering from this type of abuse for a while, you might start to believe your partner's attempts to twist your reality – especially if he or she is very charismatic and adept at gaslighting. 
You might even make negative comments about your own abilities in situations where you previously had total confidence. In particular, most victims feel that they can no longer make good decisions and allow their partner to take the reigns, giving them even more power. 
7. You Are Always Apologizing
Gaslighting acts like an invisible tool that chips away at your sense of safety – and before you know it, you say "sorry" more than you need to. This type of abuse leaves victims in a place where they feel that they have to apologize for everything or constantly say sorry to avoid a situation from escalating. 
8. You Crave Acceptance
One of the saddest effects of gaslighting is that victims often develop a deep need to feel accepted by their abusive partner. This might lead to more compliance just to receive their approval.
9. You Pretend It's Not Happening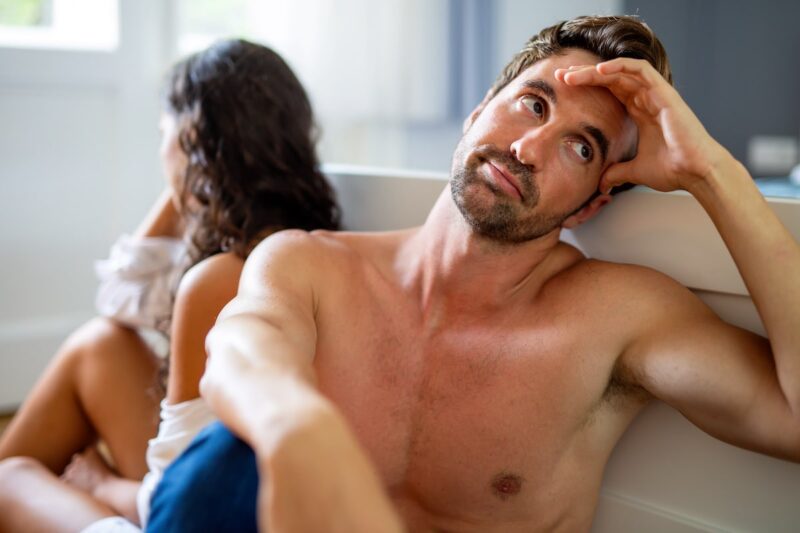 Even though your partner's treatment is deeply hurtful and confusing, gaslighting can make you question reality to the point where you convince yourself that things are not that serious. 
When concerned friends and family question you, it's not uncommon to make excuses for the abuser's behavior and some victims even become angry with their loved ones for "interfering." This is another goal of gaslighting – to alienate and isolate you from others.
10. Your Foundation is a Target
Gaslighters do not want you to love anything other than them. Not your own children nor to succeed at a particular vocation or skill. If you love your child, they might tell you that you are a terrible parent. If you are an artist with fans, they might interfere with your creative time or tell you that your art is horrible and people are just "being polite" when they "pretend" to like your work. Gaslighters will systematically destroy everything that you are passionate about.
11. The Change is Not Overnight
No sane person will continue to see an abuser – not when they arrive at the first date with their true intentions. In the beginning, a gaslighter is often incredibly charismatic and will do and say everything right. 
But after several months, when you are in a relationship or married, the change begins. The power of gaslighting lies in how insidious this form of abuse is. It's like a weed that grows so slowly that you become used to it. Before you know it, it's a strangling vine that has taken over the whole garden. 
12. Others Love Your Partner
Gaslighters use charisma to capture their victims. They also use charisma to convince people outside of the relationship that they are a wonderful person. This further isolates the partner who is suffering the abuse. The victim fears not being believed when they speak out. Worse, because everyone else falls for the illusion, you question your own perceptions that the abuse is even happening. 
13. They Are All Talk
If your partner boasts about achievements you know are not true or they keep making empty promises, both are red flags that you are dealing with a potential gaslighter. 
14. They Treat You Well
Confusing, right? Exactly. Just to throw you off balance – and make you doubt your own feelings that you're in a bad relationship with a toxic partner – a gaslighter will give you a thumbs up now and again. These tiny morsels of positive reinforcement are super powerful tools to make you doubt yourself even more. 
15. Praise is Selective
Did you win an award for your paintings or got a promotion at work but your partner never congratulated you? However, when you did something that benefited them, they praised you? This is a classic gaslighting technique used by abusers to "train" you to only do the things that please them. A gaslighter will rarely show pride in your achievements when there is no benefit in it for them.
16. Wrongdoings Projection
This is a painful one. A gaslighter will do something and then blame you for doing the same thing, even though they have zero proof. For example, they will cheat and deny it. Even though you are innocent, they will then accuse you of sleeping with the whole town. 
17. They Turn People Against You
This is another tactic to isolate you. Your partner might use their charisma to convince friends and family that you are the troublemaker or even that you are crazy.
18. You Think You Are Too Emotional
When experiencing the confusing abuse that is gaslighting, victims often look at themselves to explain why things are going wrong. Unfortunately, the insidious nature of gaslighting can make you blame yourself for being too sensitive when, in reality, your instincts are trying to warn you of a toxic individual in your life.
19. Your Own Lies Start
When you have been living with a toxic partner for a while, you start to recognize the signs that a situation is about to go south or when they will put you down. Very often, you might lie just to avoid the situation or their reaction. 
20. You Feel Hopeless
Victims of gaslighting often feel defeated, even when everything in their life seems okay. This stems from the notion that you cannot do anything right and consistently having your power taken away from you. 
21. You Feel Exhausted
Here's another red flag that you are dealing with a gaslighter –  you feel exhausted after spending time with your partner. Your energy drains because you are constantly on your guard, dealing with painful and confusing emotions, and most likely, due to being isolated, you are also dealing with them on your own. 
22. Minimizing Your Worries and Feelings
This is another tactic to make you doubt your own reactions, feelings, and perception of reality. By putting you down whenever you try to be heard, your partner will trivialize your legitimate feelings by using classic shaming phrases like, "Calm down/you're overreacting/you're being too sensitive."
23. An Alternative History
A gaslighter will try and convince you that certain things happened in the past when they never did. For example, they physically and deliberately shoved you but later deny that it was malicious. Instead, they will insist that they tried to steady you because you were clumsy and tripped. They also change details about past vacations, conversations and events.