Last Updated on November 25, 2022
Hybrid work is becoming the norm, with more and more companies allowing their employees to choose their own schedules. This is great because it gives a lot of flexibility, especially for freelancers and remote workers. But it's not so great when meeting deadlines. 
As everyone can't be in the same room anymore, projects may face delays. Feedback may not be clear. Different time zones affect performance. And tons of data – pictures, texts, videos – could be lost in translation. People working on their own discover that most apps nowadays don't meet their needs.
What do you when you want an engaging graphic right away? How do you quickly add step-by-step images to your blog? What if you want to copy a code sent by one of your engineers? 
Here's how FREE screen capture tool Gemoo Snap makes all that possible.
What Is Gemoo Snap?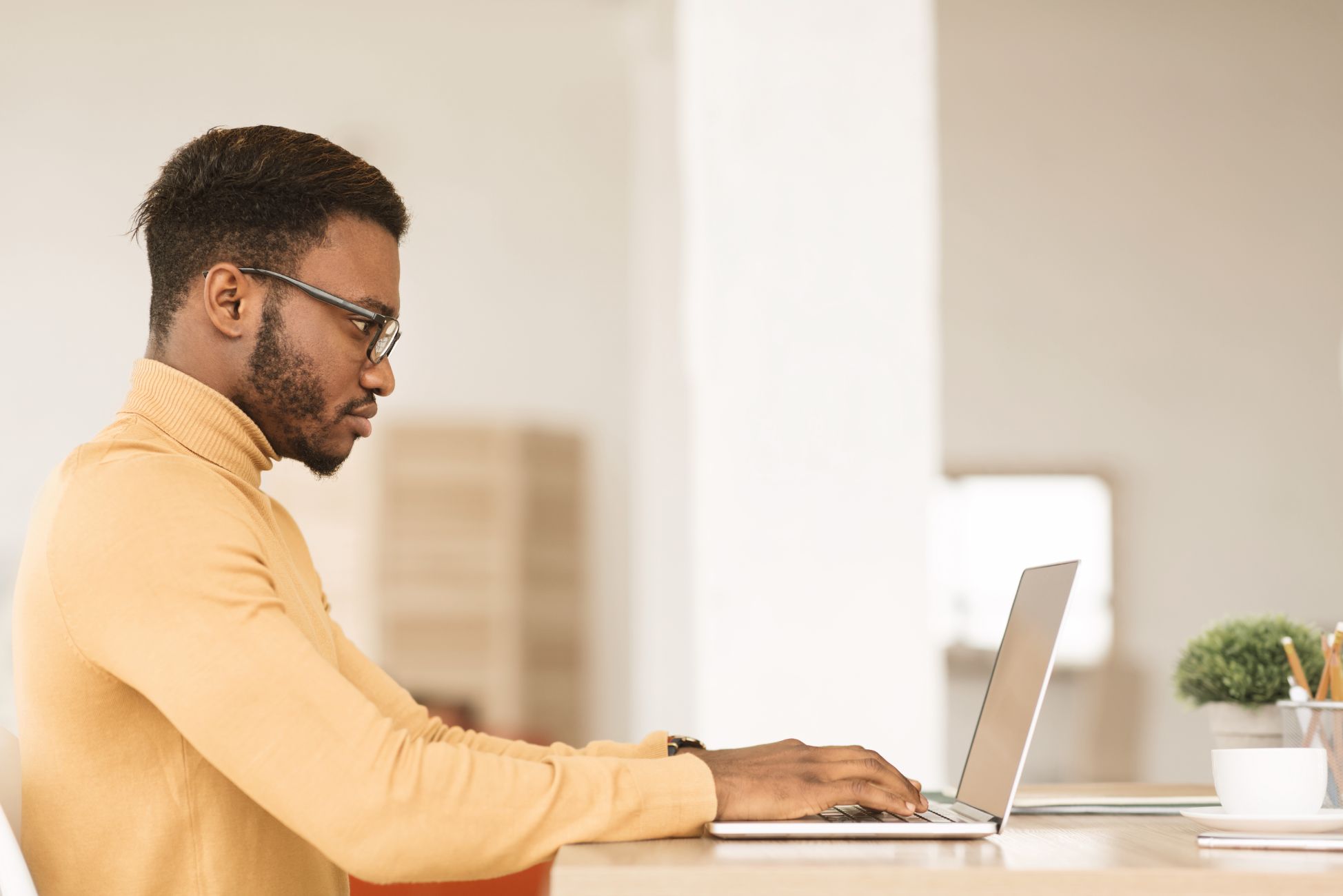 Gemoo Snap is the latest product offering from Gemoo Inc.. It's a FREE, lightweight, Web-based screenshot tool with only the best features to help you in almost any screenshot scenario. 
You can give feedback via images, make beautiful screenshot-based guides, and generate images for your blog or social media posts in minutes. It eliminates the need for dozens of apps so you avoid annoying hotkey conflicts. The best part: it's compatible for both Windows and Mac devices! There is also a Google Chrome Extension.
Yes, there are plenty of screenshot apps on the Web. But a lot of them are either too simple that they don't meet user requirements at all, or they are too complicated with redundant features you will never use. Gemoo Snap sits comfortably between this fine line. It's straightforward enough that anyone can learn how to use it, while providing the finest tools to make your work faster and easier. 
Why Choose Gemoo Snap?
Think of Gemoo Snap as a screenshot, photo-editing, and feedback tool in one! It's 100% FREE while in Beta mode and lets you create clean, practical screenshots for all kinds of projects. 
Here are some of its notable features:
Screenshot Feedback.

Instantly annotate, add text, lines, or shapes, or hide sensitive information.

Screenshot & Beautify.

Create ad campaigns or social media posts in seconds by adding backgrounds, texts, shapes, arrows, and numbers to your screenshots.

Quick Screenshot.

Get the exact screenshots you need while saving time and energy.

Clipboard Screenshot.

Capture, annotate, edit, and copy to clipboard to be pasted anywhere.

Recognize Text (OCR).

The intuitive app will extract any kind of text – whether it's words or code!

Pin Screenshot.

Never miss a video highlight, an important code, or photo instructions with pinned images as a floating window. Use this for quick comparisons or referencing.  

Webpage Screenshot.

Conveniently capture an entire webpage in a single click.

Scrolling Capture.

Take full-screen or specific-area scrolling screenshots, and stop at any point (available on the Chrome Extension).

Upload to the Cloud.

Saved screenshots are automatically uploaded to your Gemoo cloud account where you can easily find, open, and edit them from any device.

Organize Screenshots.

Your Gemoo cloud account lets you arrange, delete, or add screenshots into topics, a mind map, or calendar for a more organized and seamless experience.
How To Use
Before anything else, sign up for FREE so you can manage your photos, videos, and projects all in one place. Do this with your Google or Apple account. You can also sign up using an email. After a quick verification process, you can now access your account to discover the app's awesome features!
Note: All screenshots presented in this article have been created using Gemoo Snap!
Download Gemoo Snap

from the official website and install on your device.

Once finished, a shortcut icon will appear on your desktop along with a pop-up asking you to

sign-in.
The application will automatically begin and you'll see a larger, circular icon appear with Gemoo's logo. Hover over it to see the different features of the screenshot tool. You can hide the icon, but it will spontaneously be out of sight unless you want to start taking screenshots. Right-click on the icon to see the various shortcuts. If you don't have your Gemoo cloud account already open, the option to go there will be found here, too.
There are six (6) major features, namely: Screenshot Feedback, Screenshot & Beautify, Quick Screenshot, Clipboard Screenshot, Recognize Text (OCR), and Pin Screenshot.

One thing you'd probably be using often is the

Quick Screenshot

feature. For this, simply press the 'Print Screen' button on your keyboard. Your cursor will then turn into a '+' symbol that you can drag around the screen to get the perfect capture. Click once to complete the process and your image will be saved into your Gemoo cloud account.

For

Screenshot Feedback

, press Ctrl + Shift + F, or simply click the tool from the icon on your desktop. After you drag your cursor to the area of your choice, a toolbar will appear. From here, you can: annotate, add shapes or text, blur parts using the Mosaic tool, copy to clipboard, draw using the Brush tool, or upload the file.
NOTE: You can do all these from your Gemoo cloud account, too! From the menu, go to My Apps and pick Images. Click on any of your saves and choose the Edit button.
To effortlessly grab unreadable text, click the

Recognize Text (OCR) or use Ctrl + Shift + W. You're then free to paste the copied data onto a Word doc, notepad, or PDF file.

For presentations, guides, or social media posts, use

Screenshot & Beautify. Ctrl + Shift + G or click on the Magic Wand icon. Once you have your screenshot, you'll be directed to a window where you can add a background (photo or color); resize rotate, or crop the image; and put in annotations, arrows, text, shapes, and lines.
Got dozens of screenshots you want to share to a designer, client, or engineer? No problem. From your Gemoo cloud account, go to Images and select the ones you want to bundle together. Click Add To and choose a card or Topic to attach all the screenshots to. From the menu, find your Topic and you'll see the chosen screenshots, which you can then arrange into a Mind Map or Calendar. 
SHARE this publicly or privately with anyone. Just enter the email address of your recipient, choose whether they are a Viewer or Commenter, and hit Send. They will be able to see and/or give feedback even if they don't have a Gemoo cloud account (but it's better if they do)!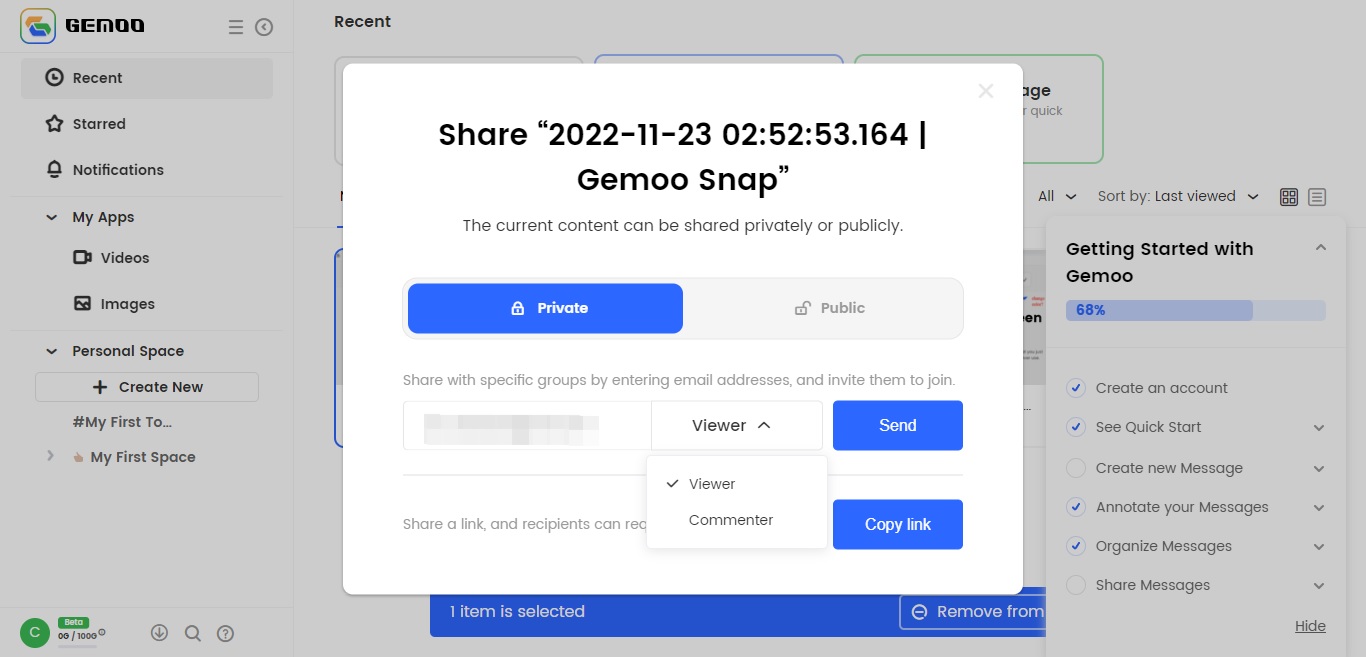 You can cancel any action at any time by clicking the ESC button. Some features (like the Pin Screenshot and Screenshot Feedback) will include an 'X' to stop the task or exit the current window. Feel free to play around and experiment!
Conclusion
The right tools can make any kind of work enjoyable. Whether you're part of a team or hustling on your own, you'll find that Gemoo Snap is the perfect companion. 
Copywriters, content creators, and app developers will love the Recognize Text (OCR) tool for extracting unreadable text. Meanwhile, the Screenshot & Beautify tool will free up more time for marketers, video editors, and project managers. Personally, we love the Pin Screenshot feature as it allows us to capture video highlights or webpage details without having to switch tabs or lose current work progress.
Try the next powerful screen capture tool! Download Gemoo Snap for FREE today and see the difference.