Last Updated on March 8, 2022
With more and more consumers searching for local shops, Geofencing offers a unique opportunity to reach these individuals – are you reaping the benefits?
When it comes to local marketing, there are many popular strategies. These include targeted emails, traditional mailings and even local advertising mediums such as radio and television. However, the latest and greatest technology that has emerged for reaching local customers, who are seeking what you have or offer, is Geofencing. This new technology based on transport technology that has been used for years is targeted for mobile consumers who search on their mobile devices for a store, shop or restaurant locally. If you have yet to embrace this innovative technology, you are missing a huge opportunity, and likely leading customers right to your competition – even if they are all the way across town.
What is Geofencing? 
Geofencing is a type of feature offered in a software program that allows the GPS (global positioning system) to define particular geographical boundaries. A geofence is a type of virtual barrier. Any program that incorporates this technology will allow the administrators to set up triggers so that when a mobile device enters, or exits, the defined boundaries, an email or text is sent. Think of the power this offers to local businesses. You can reach potential customers when they are nearby, making stopping in appealing and highly likely. An example of this technology is the free Twist app. This app can not only provide targeted notifications, but can also put you in contact with friends and family who are in the same vicinity.
This technology takes digital marketing that is location based to a new level. It provides marketers with the ability to leverage the location and time to create a message that is focused and targeted, impacting a consumer when they are ready to actually make a purchase. Many businesses have started using this technology in an attempt to focus their marketing efforts on customers who are in their general location. Without this type of technology, you will find it very hard to eliminate wasteful advertising spending on a large scale. The amount of money that is invested in this type of program will be well worth it in the long run. Pairing with the right professionals is the only way you can utilize the power of this technology without making mistakes along the way. Researching the various geofencing providers out there is the only way to ensure you choose the right one.
Implementing Geofencing
When it comes to Geofencing, there are a number of different ways that it can be implemented. There are opt-in geofencing programs, such as the ones that were created by Locaid and Alliance Data. This creates a text message that is triggered when specific customers enter a location. In these situations, customers that have opted in for the message spend as much as 24 percent more.
The type of device that a user has will also determine how geofencing is used, which is a consideration that marketers have to take into consideration.
Why Using this Technology Makes Sense
Prior to implementing geofencing, there are certain things you should understand. The following highlights why this service makes sense, and how you can implement it to the advantage of your business.
Engage of Local Shoppers
Since geofencing is a location based service, it is designed to send messages to smartphone users who enter into a specific geographic area. There are some retailers that will use this opportunity to send promotions when customers enter a specific area near a mall, neighborhood or a store. The fact is that many companies have not yet integrated the technology, which means that it is still immature.
Creation of Hyper-Local Deals
When you know that a potential customer is nearby, it allows businesses to tailor the offer based on the time of year or a local event that is going on. An example of this is the way that 1-800-Flowers used to target nearby customers. They sent a coupon offering 20 percent off of Valentine's Day bouquets, and had a great deal of success with the ad.
By keeping up with the customers you have in a certain vicinity, you will be able to track the success of your hyper local deals. By giving out a specialized code to the customers in a certain area, you will be able to find out how many were used. Doing this will help you to decide whether or not offering these types of targeted deals is the right course of action.
Leverage your Business Location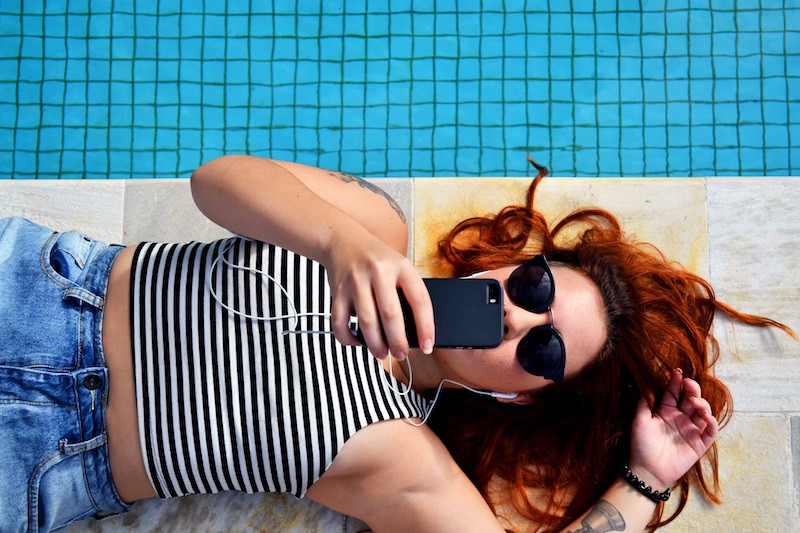 When you send a targeted ad to a customer that is in a nearby parking lot, you have a good chance of bringing them to you, rather than your competition. Additionally, when your customers use these targeted ads, you can also offer additional incentives, such as discounts or free products.
These factors will help you learn to utilize the geofencing services, to their full potential. Rather than trying to cast a wide net when it comes to the deals offered, you will be able to hone in on where your customers are. Targeting a specific group of customers will allow you to have a much higher level of success. Once you get good at utilizing the power of your geofencing software, you will be able to maximize the overall level of efficiency you have with this program.
Potential Drawbacks
There are some potential dangers relating to geofencing, as well. For example, the constant tracking of location data, and constantly pinging the GPS on the smart phone, can affect the consumer's battery life, which may begin to anger the store's potential customer. The best way for your to minimize any of the drawbacks you may face is by finding a reputable company to work with.
Whether or not you utilize the technology of geofencing is something you should consider carefully. However, with over 40 percent of searches on Google coming from mobile devices, it is a type of technology that will not be able to be ignored for long.