Last Updated on January 24, 2023
Who Is George Clooney?
George Timothy Clooney, popularly known as George Clooney, is an American actor, film producer, film director, and screenwriter. Clooney enjoys an acting career spanning more than four decades. His exceptional performance has won him quite a few prestigious awards, including two Academy Awards and three Golden Globe Awards.

George Clooney has also earned himself an impeccable reputation outside the entertainment industry. In 2009, he made Time magazine's list of the top 100 most influential people in the world.

Clooney is also an outspoken political, social, and economic activist. On January 31, 2008, he was appointed the United Nations Messengers of Peace.
Quick Facts
| | |
| --- | --- |
| Full Name: | George Timothy Clooney |
| Popular Name: | George Clooney |
| Gender: | Male |
| Birth Date: | May 6, 1961 |
| Age: | 61 years |
| Parents: | Nick Clooney and Nina Bruce |
| Siblings: | Adelia Clooney |
| Birth Place: | Lexington, Kentucky |
| Nationality: | American |
| Ethnicity: | Irish, German, and English |
| Education: | Blessed Sacrament School in Fort Mitchell, Kentucky, St. Michael's School in Worthington, Ohio, Western Row Elementary School in Mason, Ohio, St. Susanna School in Mason, Ohio, Augusta High School in Augusta, Kentucky, Northern Kentucky University, and University of Cincinnati |
| Marital Status: | Married |
| Sexual Orientation: | Straight |
| Wife/Spouse: | Amal Clooney |
| Children: | Alexander Clooney and Ella Clooney (from current marriage to Amal Clooney) |
| Dating: | N/A |
| Net Worth: | USD 500 million |
| Source of Wealth: | Acting and Voice Acting, Screenwriting, Film Producing and Directing, Television Producing and Directing, and Other Ventures |
| Height: | 5′ 11″ (1.8 m) |
| Weight: | 80 kg; In pounds: 176 lbs. |
Early Life and Career Information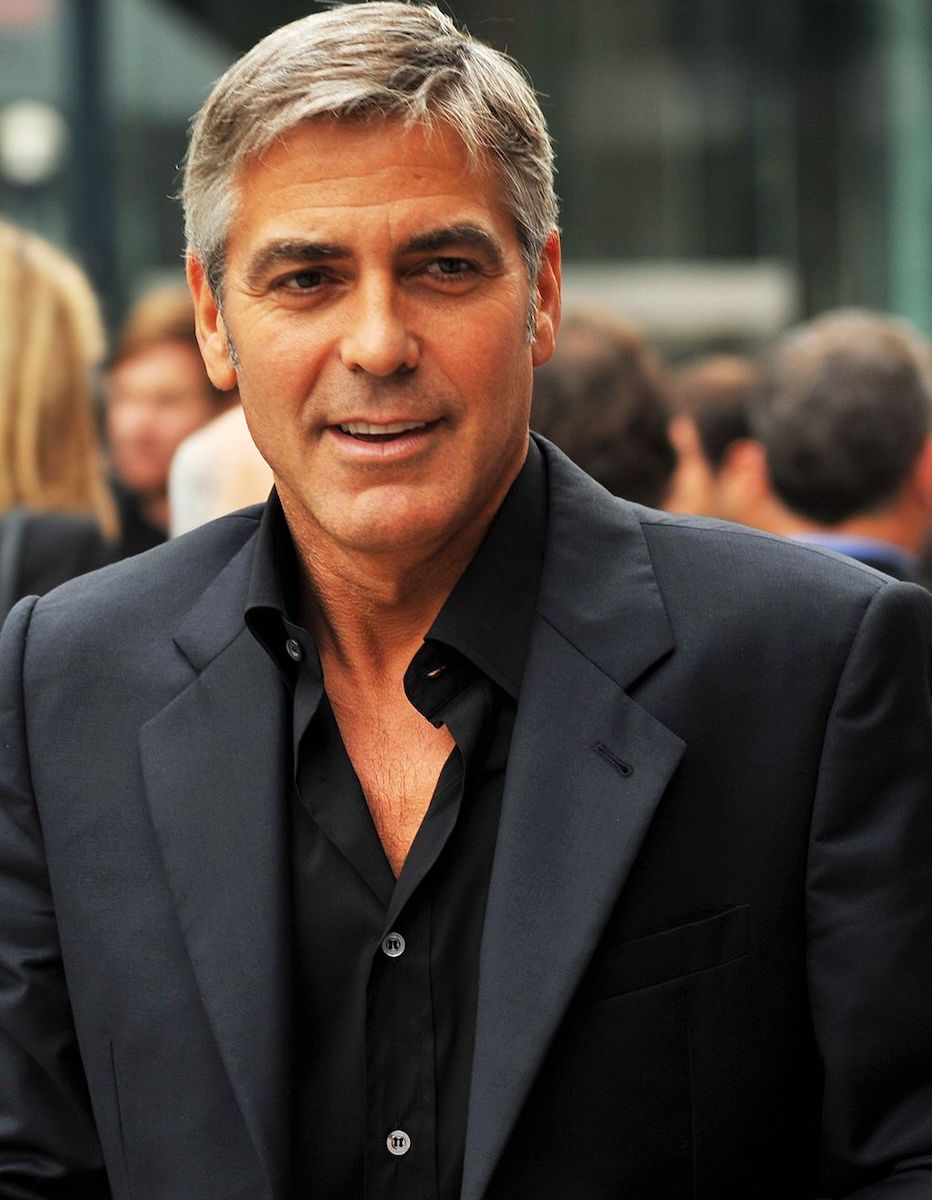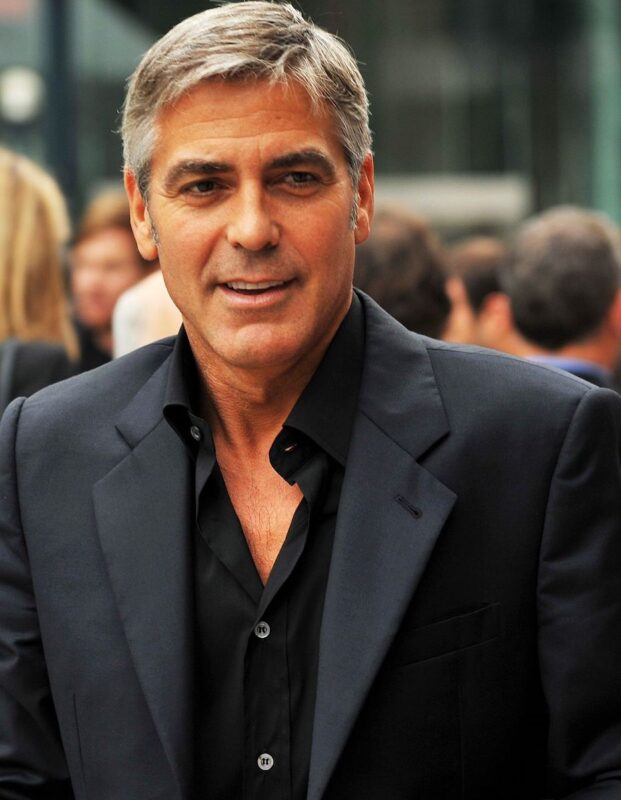 George Clooney was born on May 6, 1961, in Lexington, Kentucky, to Nick Clooney and Nina Bruce. His father is a former anchorman and television host, whereas his mother was a beauty queen and city councilwoman.

George Clooney made his film debut in 1978. He later gained wider recognition for his role in the television medical drama, ER (1994 – 1999), where he played Dr. Doug Ross. Clooney leveraged the popularity he had garnered from ER to launch himself fully into the film industry.
While still in ER, he landed a few leading movie roles, such as From Dusk till Dawn (1996) and Out of Sight (1998). However, it was his performance in 2001's Ocean's Eleven that he became a household name in Hollywood. Clooney has since featured in numerous successful films.

In addition to acting, George Clooney is also a film director. Some of the successful movies he has directed include Good Night, and Good Luck (2005), Leatherheads (2008), The Ides of March (2011), The Monuments Men (2014).
George Clooney's Net Worth
That George Clooney is one of the most accomplished actors on the planet is beyond doubt. Clooney's illustrious acting career reflects favorably on his net worth. As of 2023, the sensational A-List Hollywood star had a net worth of $500 million.

2018 will go down in history as Clooney's most financially successful years. The actor and film producer earned a whopping $239 million pretax, becoming the highest-paid actor that year. Dwayne "The Rock" Johnson followed at a distant second with $124 million.
Clooney's $239 million pretax earnings in 2018 ranked him as the second-highest paid celebrity in that year. He was only second after former professional boxer, Floyd Mayweather, Jr., who raked in $285 million in pretax earnings.

It's worth noting that Clooney has earned most of his biggest paychecks from acting and film production. However, the lion's share of his 2018 earnings came from the sale of his tequila company, Casamigos. The company was acquired by the British liquor giant, Diageo, at a cost of $1billion.
$700 million of the purchase value was made upfront, which George Clooney shared with his two partners, Rande Gerber and Michael Meldman, based on their individual stakes in the company. The remaining $300 million would be paid in bonuses, depending on the performance of the company.

But even before the grand sale of Casamigos, George Clooney was already earning big time, thanks to his numerous commercially successful movies.

The following is a highlight of George Clooney's earnings over the years from his film and television appearance:
• 1991 – Earned $40,000 per episode playing Detective James Falconer in the television show, Sisters
• 1994 – 1999 – Earned $100,000 per episode playing Dr. Doug Ross in the television medical drama, ER
• 1996 – Earned $3.25 million playing Seth Gecko in the movie From Dusk Till Dawn, and as Jack Taylor in the film One Fine Day
• 1997 – Earned $13 million playing Batman in the movie Batman & Robin, and as Lt. Col. Thomas Devoe in the movie, The Peacemaker
• 1998 – Earned $10 million playing Jack Foley in the movie Out of Sight
• 1999 – Earned $5 million playing Archie Gates in the film Three Kings
• 2000 – Earned $9 million from two movies; O Brother, Where Art Thou?, where he played Everett and Perfect Storm where he played Billy Tyne
• 2001 – Earned $20 million playing Danny Ocean in the film Ocean's Eleven
• 2003 – Earned $15 million from the movie Intolerable Cruelty, as Miles
• 2005 – Earned $350,000 from the movie Syriana, playing Bob Barnes
• 2007 – Earned a total of $25 million. $15 million of that came from his role as Danny Ocean in Ocean's Thirteen
• 2009 – Earned a total of $25 million, $2 million of which came from his role as Ryan Bingham in the movie Up in the Air
• 2010 – Earned a total of $19 million from his various endeavors
• 2013 – Earned $20 million playing Matt Kowalski in the movie Gravity
• 2014 – Earned $16.5 million. $2 million of that came from his role as Frank Stokes in the movie The Monuments Men
• 2015 – Earned $25 million from his role as Frank Walker in the movie Tomorrowland
• 2016 – Earned $30 million from two movie roles; playing Baird Whitlock in Hail, Caesar! And as Lee Gates in Money Monster
1. Endorsement Deals
In addition to his movie salary, George Clooney has also made big bucks from lucrative endorsement contracts. One of his notable brand partnership deals is with Nespresso.

Clooney has appeared in a series of ads for the coffee company from 2013. In 2018, he reportedly earned $5 million from his endorsement deal with Nespresso alone.
2. Real Estate
Like many Hollywood stars, George Clooney has invested heavily in real estate properties all over the world. The Clooneys' own a real estate portfolio estimated at around $100 million. His most notable property is a 15-bedroom villa located on Lake Como, Italy, which he acquired in 2002 at a cost of $30 million.

There's also a 6-bedroom mansion located in Studio City, California, purchased in 1995 for $2.2 million. The property is currently valued at more than $10 million.
Life Lessons from George Clooney
1. Look after your friends

He may be rich and famous, but George Clooney hasn't forgotten his friends. He once surprised 14 of his friends with $1 million each in liquid cash.

2. Listen more than you speak

George Clooney believes that you can only communicate effectively when you listen more and talk less. He once said, "You never really learn much from hearing yourself speak."

3. Invest in profitable ventures

In 2013, Clooney and two of his friends took a risk by investing roughly $600,000 each in Casamigos Tequila. Barely five years later, the trio was smiling all the way to the bank when the company was acquired at a cost of $1 billion.
Famous Quotes by George Clooney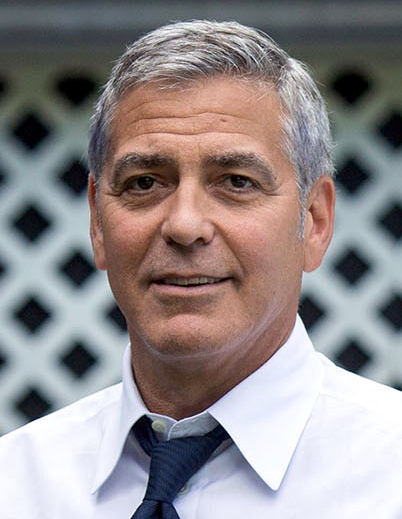 "I believe in all the qualities of being a liberal. I keep going back to all the great social events in our country's history, starting with the Salem witch trials, where the conservative view was that they're witches and should be burned at the stake, and the liberal view was there's no such thing as witches." 
"My life isn't focused on results. My life is really focused on the process of doing all the things I'm doing, from work to relationships to friendships to charitable work."
"I don't like to share my personal life… it wouldn't be personal if I shared it."
"I grew up in the world of bad television, on my dad's sets and then as a young schmuck on dating shows and so on."
"The only failure is not to try."
Conclusion
George Clooney joins the list of the wealthiest Hollywood celebrities alive. Like many of his colleagues, he owes his net worth to his stellar on-screen performances as well as his business acumen.