Last Updated on January 24, 2023
Who Is George Lucas?
George Walton Lucas Jr. is an American film producer, film director, screenwriter, actor, television producer, and entrepreneur who is best known for creating the Star Wars and Indian Jones film franchises. Lucas is also known for founding several giant companies in the entertainment industry, such as Lucasfilm, LucasArts, Industrial Light & Magic, to mention but a few.

George Lucas is considered one of the most financially successful filmmakers in history. After adjusting for ticket-price inflation, Lucas' films are among the 100 most commercially successful movies at the North American box office.
Quick Facts
| | |
| --- | --- |
| Full Name: | George Walton Lucas Jr. |
| Popular Name: | George Lucas |
| Gender: | Male |
| Birth Date: | May 14, 1944 |
| Age: | 78 years |
| Parents: | George Walton Lucas Sr. and Dorothy Ellinore Bomberger Lucas |
| Siblings: | Wendy Lucas, Kathleen Lucas, and Ann Lucas |
| Birth Place: | Modesto, California |
| Nationality: | American |
| Ethnicity: | German, Swiss-German, English, Scottish, Dutch, and French |
| Education: | Modesto Junior College and the University of Southern California |
| Marital Status: | Married. Previously married to Marcia Lou Griffin (from 1969 until their divorce in 1983). |
| Sexual Orientation: | Straight |
| Wife/Spouse: | Mellody Hobson |
| Children: | 3 adopted – Amanda Lucas, Katie Lucas, and Jett Lucas; and 1 biological – Everest Hobson Lucas |
| Dating: | N/A |
| Net Worth: | USD 8 billion  |
| Source of Wealth: | Film Production, Film Directing, Screenwriting, Acting, Television Production, and Other Ventures |
| Height: | 5′ 6″ (1.68 m) |
| Weight: | 67 kg; In pounds: 148 lbs. |
Early Life and Career Information
George Lucas was born on May 14, 1944, in Modesto, California, to George Walton Lucas Sr. and Dorothy Ellinore Bomberger Lucas.

As a young kid, Lucas was highly interested in comics and science fiction. One of his earliest favorite television programs was the Flash Gordon serials. But during this time, he was still unsure if he would ever become involved in the entertainment industry.
In fact, Lucas was more into racing cars and spent most of his high school years working on becoming a racecar driver. However, he suddenly abandoned his racing ambitions after getting involved in a near-tragic accident in which he was broadsided by another driver.

After graduating from high school, George Lucas joined Modesto Junior College, where he studied a variety of subjects, including literature, anthropology, and sociology. It's during this time that he became seriously interested in the film industry. He later transferred to the School of Cinematic Arts at the University of Southern California so he could pursue his filmmaking ambitions further.

During his time at the University of South California, Lucas met and befriended several future film collaborators, including Steven Spielberg, with whom he collaborated in the Indiana Jones series.

In 1971, George Lucas directed as well as appeared in his first film, THX 1138. Unfortunately, the movie was a box office flop.

However, Lucas was undeterred by the failure of his first film. In 1973, he went on to direct his second film, American Graffiti. The movie was both a critical and commercial success. It grossed $115 million in domestic revenue and $140 million worldwide from a paltry budget of $777,000. Considering its astronomical profits against a low production budget, American Graffiti remains one of the most profitable movies in history.

In 1977, George Lucas released what would become his greatest film project to date – Star Wars. The film was an instant success, both domestically and globally. The Star Wars franchise has since spawned 12 live-action and animated films, including 9 movies based on the main character, 2 standalone installments, and one television film.

In addition to Star Wars, Indiana Jones is another highly successful franchise by George Lucas. The first Indiana Jones movie, Raiders of the Lost Ark, was released in 1981. It has since been followed by three more sequels, with the fifth movie due for release in July 2022.

Other Hollywood blockbusters that George Lucas has directed, produced, or appeared in over time include Body Heat (1981), Labyrinth (1986), and The Land Before Time (1988).

George Lucas has also received numerous awards and accolades over the course of his career. In 2005, The American Film Institute honored him with The Lifetime Achievement Award for his achievement in the film industry.

Other awards include:
• The Evening Standard British Film Award in the category Best Film in 1973,
• The Academy's Irving G. Thalberg Award in 1991,
• 3 Hugo Awards in the category Best Dramatic Presentation (1980, 1983, and 1990), and
• The Empire Award in the category Best Sci-Fi/Fantasy in 2002.
George Lucas' Net Worth
As of 2023, George Lucas had a net worth of 8 billion. That's enough to make him the richest person in the entertainment industry, and one of the industry's only few billionaires.

Lucas received his first major film paycheck from the American Graffiti film. He was paid $150,000 for his directorial role, as well as his appearance in the movie.

However, the Star Wars franchise remains the most lucrative venture by George Lucas. At the time he was making the first Star Wars movie, Lucas was entitled to a base salary of $500,000. However, he opted for a $150,000 salary in exchange for him retaining all the film's merchandising rights as well as the rights to all its sequels. By 2012, Star Wars had earned over $20 billion in merchandise sales, as well as $4 billion in domestic entertainment sales.

In addition to movie salary, George Lucas has also earned millions investing in numerous companies, most of which are in the entertainment industry. He is best known for founding Lucasfilm and LucasArts. On October 30, 2012, Lucas announced that he had inked a deal to sell Lucasfilm to The Walt Disney Company at a jaw-dropping figure of $4.1 billion. Since he was the sole owner of the company by the time, Lucas pocketed the entire amount.
Lessons from George Lucas
1. It's okay to dream big

When he was 18 years old, George Lucas declared that he would be a millionaire by the time he hit 30. And he surely became a millionaire in his 30s.

2. Don't let failure hold you down

Lucas' first film, THX 1138, was an epic failure. However, that did not stop George from working on his next film project, which turned out to be a tremendous success.

3. Take calculated risks

For his role in the first Star Wars film, George Lucas declined half a million in base salary in favor of ownership rights to the movie's merchandise sales and sequels. These propositions may have seemed absurd at the time, but they ended up paying huge dividends.
Famous Quotes by George Lucas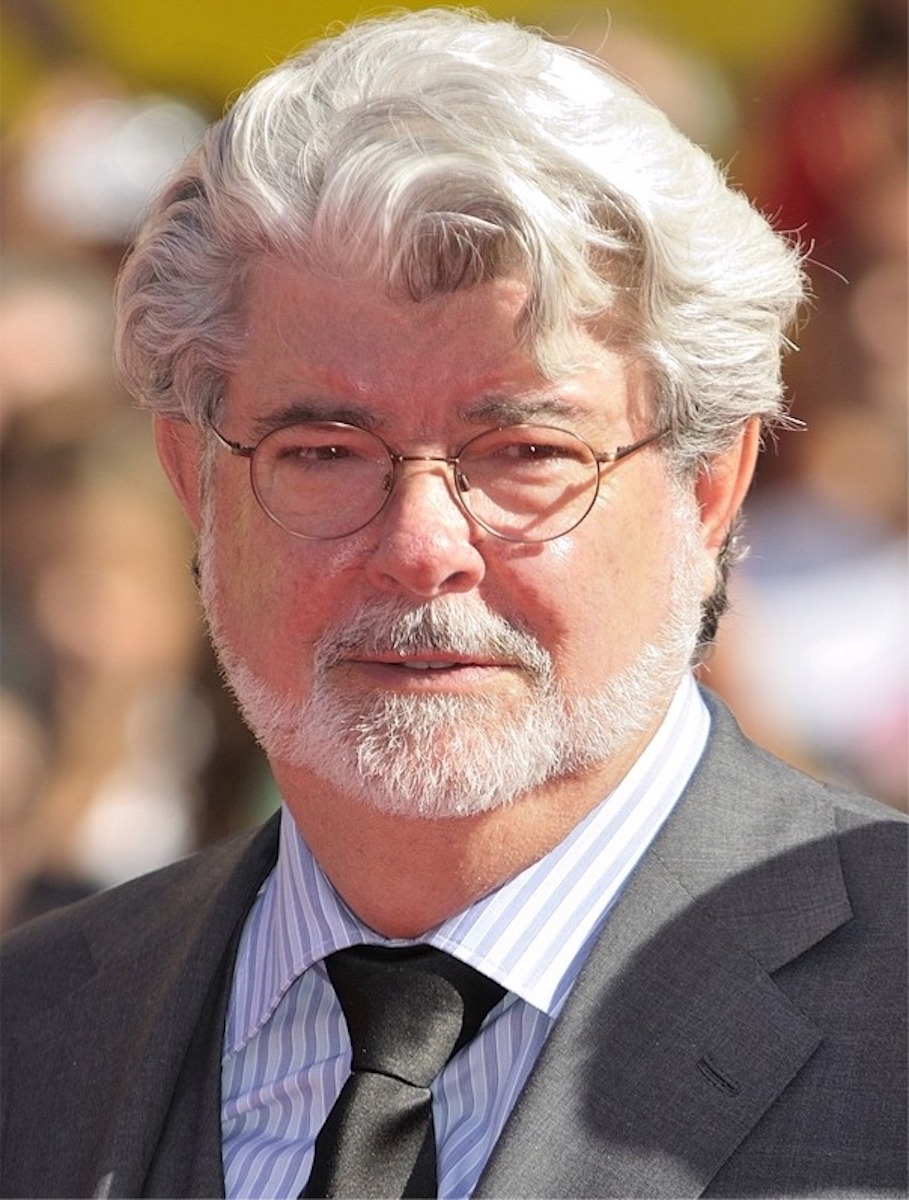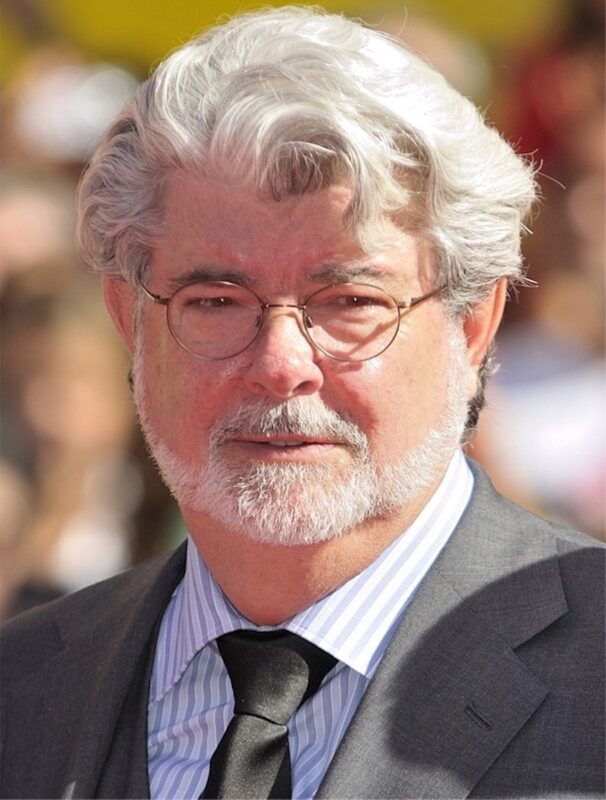 "A special effect is a tool, a means of telling a story. A special effect without a story is a pretty boring thing."
"Learning to make films is very easy. Learning what to make films about is very hard."
"No! Try not. Do, or do not. There is no try."
"The secret to film is that it's an illusion."
"Train yourself to let go of the things you fear to lose."
Wrap Up
George Lucas is considered one of the most influential and successful figures in the entertainment world. He has consistently directed, produced, and appeared in movies for over five decades. Thanks to his cinematic endeavors, Lucas is currently the wealthiest person in the entertainment industry.