Last Updated on January 24, 2023
Customer satisfaction is arguably the most important issue for any business. You cannot ignore this it, unless you want to see your profits dwindling over a period of time to get the idea that your customers are no longer happy with your products/services.
You need to conduct a customer satisfaction survey to recognize that your business is having trouble delivering results before it reaches a point where it will cost you more to find and apply solutions. Such a survey will also help pinpoint your problem areas so that you can work on efficiently solving them.
Another advantage to running a customer satisfaction survey is gaining inspiration for new products/services that you can offer. When they do see that their opinions are understood and their ideas for improvement implemented, they learn to trust your business. With trust comes loyalty, and loyalty generates repeat business and brand advocates.
Although it might seem easy to create your own survey, there are some guidelines that you will want to follow to ensure that you get the best possible answers.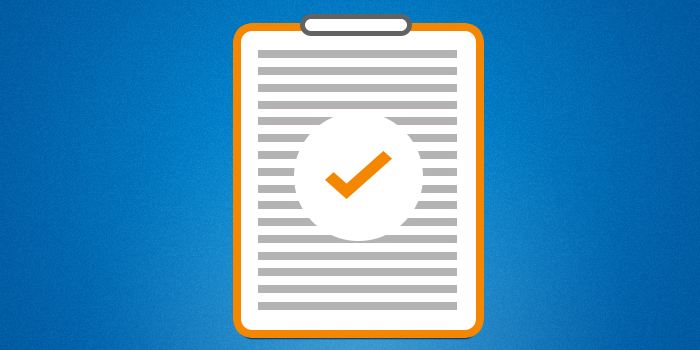 Keep It Simple
When you are running a survey to your customers, you are asking to take up some of their time. Don't make it a hassle for them by overwhelming them with so many questions that they end up feeling frustrated or impatient enough to not answer the rest properly or skip them altogether. Stick to the core quantitative questions such as a 5 checkbox rating system with a straight-to-the-point follow-up qualitative question to draw more insight as to why they gave that rating.
You'll want to ask the basics such as how they felt about the product/service/experience as well as the loyalty questions asking them if they will continue patronizing your business and if they will recommend you to others.
For the special occasions when you need to conduct a long and detailed survey, be upfront with your customers on how long it will really take them to finish it. You might not always get people to answer them, but the ones who do agree to do so know what they're expecting.
Ask ASAP
More often than not, customers won't be able to give the most precise responses when you present them with a survey long after they've experienced buying your product or availing your service. Present your survey when the memory is still fresh in their minds. Doing so should remove any doubts about how they truly found their experience with your offerings as well as any confusion they might have with other products and brands.
Keep Questions Neutral
When you are in charge of creating your own customer satisfaction survey, you might just be tempted to phrase the questions in such a manner that leads the respondents into positive answers no matter what options they choose. You have to remember that the entire point of running such a survey is to find out what your customers truly think of your business so that you can improve it. What use would your data be if you know for a fact that the answers will always skew in your favor?
Set a Regular and Reasonable Surveying Schedule
You can't assume that your customers' experience with your business will remain static forever. That is why you have to regularly check up on how your customers see your company. You also don't want to go overboard with running surveys that you end up burning out those who answer it to the point that they won't bother answering again in the future. Knowing when you'll be conducting them depends on how often your customers get to interact with your business.
Follow Up With Customers Who Answer
The survey process shouldn't end when customers finish answering it. You should reach out to those who took the time to accommodate your questions to show that you appreciate their sharing of their opinions. You can offer them exclusive promos to help improve your company's image and further build loyalty.
Look for those who specifically gave a negative response in your survey. Give them a personalized response so that they know that you truly care for their feedback and that you are working on the problems they've encountered.
Customer satisfaction surveys are your tools for getting well thought-out responses on the way you run your business. Think of it as yet another engagement opportunity with your customers, so make it as hassle-free as possible, be fair, and keep in touch to understand whatever issues they might have with your company.