When your near and dear one is seriously ill or recovering from a physical injury or surgery, get-well-soon wishes can go a long way in uplifting their spirits. Get-well-soon messages are the perfect way to let an ailing relative or friend know that you're constantly thinking about them and sincerely hope for their speedy recovery.

But finding the right messages to write in a get-well card is not a walk in the park.

Fortunately for you, we've rounded up some useful tips on how to craft powerful and heart-melting get-well-soon wishes. We will also list the best get-well-soon messages to write in your next get-well card.
Tips on How to Write Powerful Get-Well-Soon Wishes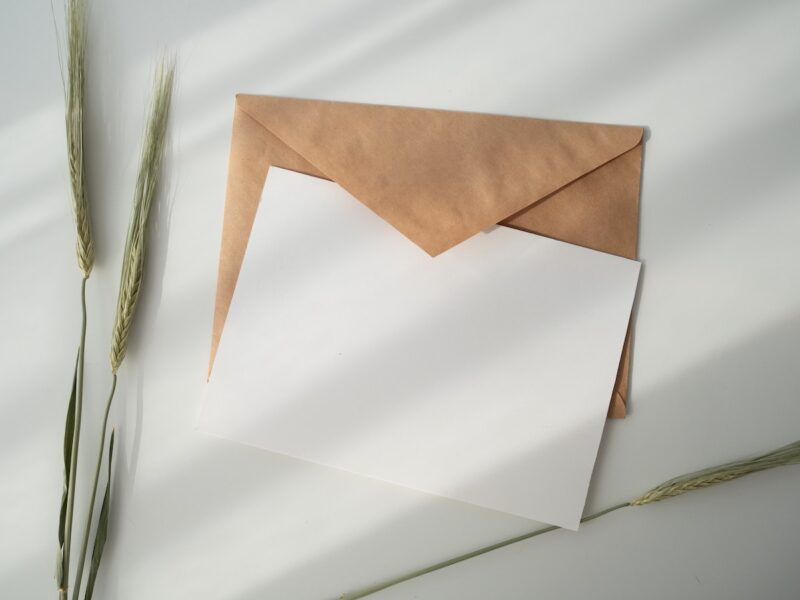 1) Use warm greetings
One of the best things about get-well-soon wishes is that you can start them with a warm greeting regardless of your relationship with the recipient. Whether you're sending the get-well card to a dear friend, cousin, or your boss, a warm greeting will help to set the right tone for the main message.

However, remember that there's a difference between warm and casual. While addressing a sick friend or sibling as 'Dear' is perfectly okay, the same might be inappropriate for your boss or father-in-law. In the latter scenarios, you could go with a warmer but more formal greeting like, 'Hello Sir' or 'Hello Ma'am.'
2) Write your message
After warm greetings, proceed straightaway to writing your get-well-soon messages. Ordinarily, your wishes should be relevant to the specific medical condition that the recipient is going through.

Most importantly, include sentiments that instill a sense of hope and optimism. For instance, if they're suffering from cancer, you could add a line like, 'I know it's probably painful to bear the pangs of chemotherapy but I know you'll come out of it stronger.'
3) Sign off
Last but not least, remember to sign off a get-well card by including your name and sign.

The following are other fundamental tips when writing get-well-soon wishes:

• Dwell on the positives, not the negatives like focusing on the illness
• Remind the recipient that you're deeply thinking about them
• If you've known the person for a fairly long duration, add a memory or joke that you both share
• If the recipient is religious, send prayers or spiritual texts along with the wishes
• Add quotes or sayings to emphasize your wishes
• Be empathetic by expressing your deepest feelings
80 Get-Well-Soon Wishes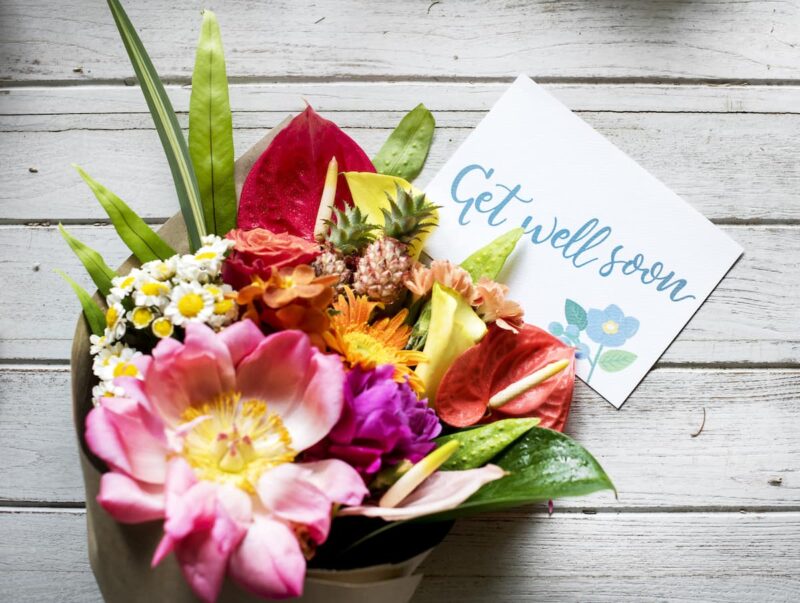 1. A get well wish for my favorite patient. Thinking of you and sending my love.
2. A hospital is certainly not a decent spot to visit regularly, you know. I'm seeking after your rapid recuperation since I would prefer not to go back there, again.
3. Although the world is full of suffering, it's full also of the overcoming it. Get well soon!
4. As each day passes, you're one closer to a complete recovery! Take those days one at a time and know we're here for you.
5. As each day passes you're that little bit closer to being back on your feet. Get well real soon!
6. As I close my eyes to pray every night, my only request is that God will heal you speedily. I wish you a quick recovery!
7. Be strong because things will get better. It may be stormy now, but it never rains forever.
8. Being sick can feel so unjustifiable from time to time, but hope you realize that people out here considering you and sending healing messages and love on your way.
9. Best wishes for a little progress and a little encouragement every day during your recuperation.
10. Best wishes that you will soon be back to doing all the things you love.
11. Can't wait to see you totally healthy and happy, full of life and confident. Get well soon quickly.
12. Dear friend, have some faith and confidence. Everything will be alright, and you will feel as sound as you've never felt. Just please get well soon!
13. Find strength in the friends and family around you, take their love and use it to heal.
14. Get well soon dear, and come back with full energy in your lively soul!
15. Good health starts with a happy heart. Get well soon.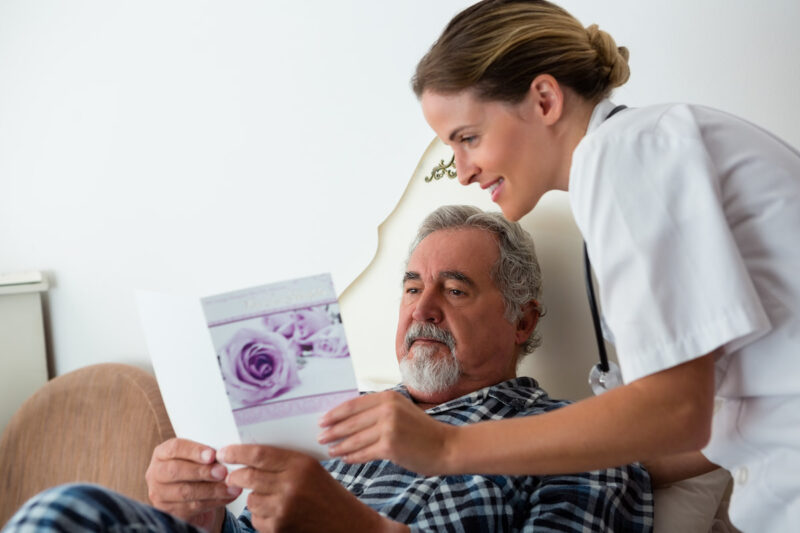 16. Hang in there, better days are coming.
17. Hardships often prepare ordinary people for an extraordinary destiny.
18. Hope you feel a little better every day.
19. Hope you feel better soon.
20. Hoping you feel better soon and just ask if you need anything. I'll always be there for you.
21. Hoping you find strength with each new day. You are in our thoughts.
22. I am not liking the peace in my life. Get well soon and make it noisy like before.
23. I can't pretend to be a doctor and cure all your woes but I can do what I do best – bring a smile to your face. Here's to a speedy recovery!
24. I feel so sorry to hear about your sickness and how I cannot visit you! Sending you lots of love and blissful wishes for you to recover as soon as possible!
25. I hope each day brings you renewed strength and much closer to recovery.
26. I hope my flowers help contribute to you feeling much better.
27. I hope this message lets you know how much we care and will be thinking of you. Wishing you better health.
28. I know these words may seem like nothing but I hope they can lift your mood a little and remind you how much I care
29. I know you will come back stronger and healthier, nothing can win over your determination and strength. Get well soon.
30. I miss hearing your bad jokes and your funny laugh. Get well soon, joker!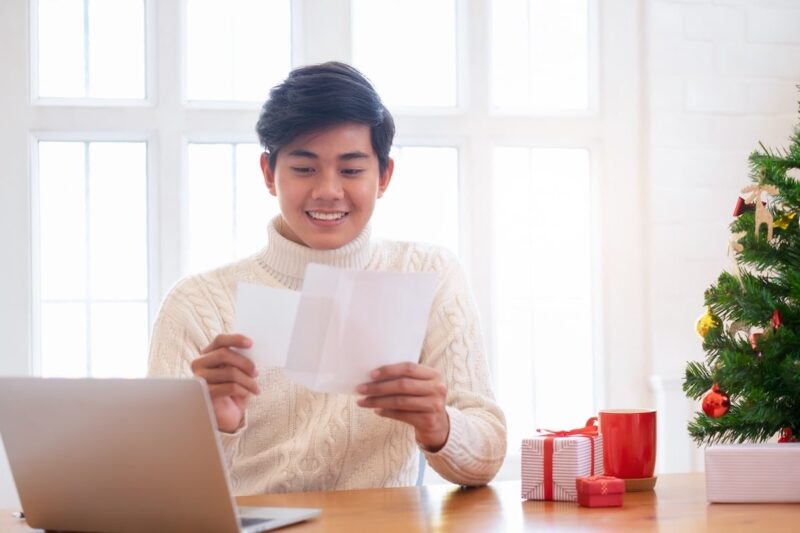 31. I want to see you active and joyful like you always are. Get well soon. Miss you.
32. If I could I would switch places with you and take away all your pain. Stay strong and I know you'll get through this.
33. I'm terrible at writing these messages but just wanted to wish you a speedy recovery and to feel better soon
34. In the middle of every difficulty lies opportunity. Get well soon!
35. It has been few days seen you are away, but it feels like ages, I am very lonely without you. Please get well soon and return quickly!
36. It may not be a cure but hopefully these flowers will bring a smile to your face. Get well soon.
37. It's hard to believe you are taking this much time to recover. Get well soon buddy. I am badly missing you here!
38. It's not a time to worry. I wish you all the comfort and care during this time. May you get well soon and be back with good health and a kicking attitude.
39. Just a quick note to let you know you're in my thoughts and hoping you get well soon.
40. Know that there are so many of us that care about and will be by your side as you recover.
41. Like a flower in gloom, you lie helpless. Arise and bloom and dance like a fresh blade of grass to the drumming of the breeze of life. Arise and bounce back home like a ball. I wish you quick recovery.
42. Looking forward to catching up with you once you're feeling your old self again. Feel better.
43. May good health envelop you, spurring a quick recovery.
44. May the good wishes and warm thoughts of those who care about you send a little cheerfulness into your world and help you feel better.
45. Missing you loads and can't wait until I get to see you again! Get well soon!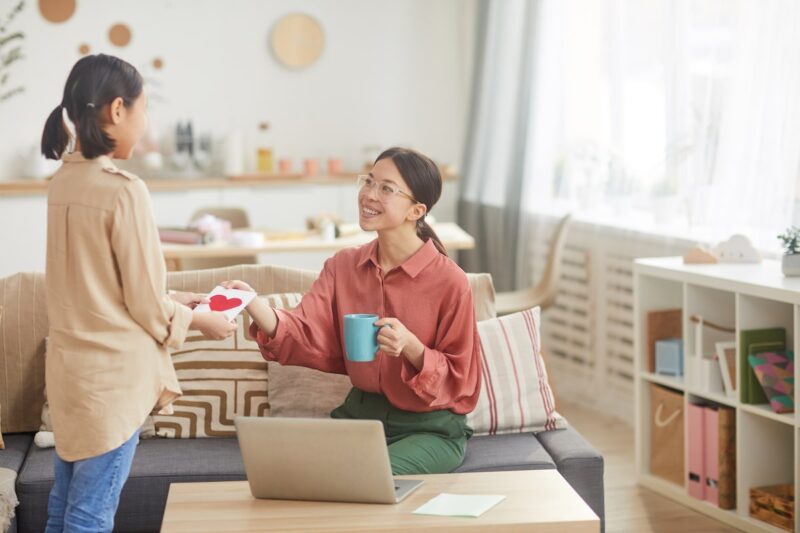 46. My thoughts and prayers are with you in this crucial time of yours! I hope you will be feeling better soon! May God bless you with a healthy life onwards!
47. My wishes for your healthy and successful life will be there always with you. Get well soon.
48. Nothing feels right as you are laying on the hospital bed! I pray for your speedy recovery. Take my token of love and get well soon, dear!
49. Our Prayers will be for you to feel better and make a swift recovery.
50. Our warmest thoughts for you to make the quickest recovery.
51. Recovery is a process. It takes time, it takes patience, it takes everything you've got.
52. Recovery is hard work—but you're not alone. Not a day goes by that you aren't thought of and wished well.
53. Remember that you're not alone. We'll be here by your side as you get through this.
54. Remember to just take it one day at a time and in no time, you will be completely healthy and smiling once again.
55. Sending good, healthy vibes your way.
56. Take the recovery slowly – we want you to be as good as, if not better than before!
57. The most important thing in illness is never to lose heart. We're right there with you. Never lose hope
58. The sickness that you have is not even half as strong as you are. I believe you will make a full recovery in no time. Take care of yourself!
59. There are so many people who want to see you healthy and safe always. I am one of those who is praying 24/7 for you to get around soon!
60. Think positive thoughts and you may heal more quickly than you thought possible. We miss you and want you better soon!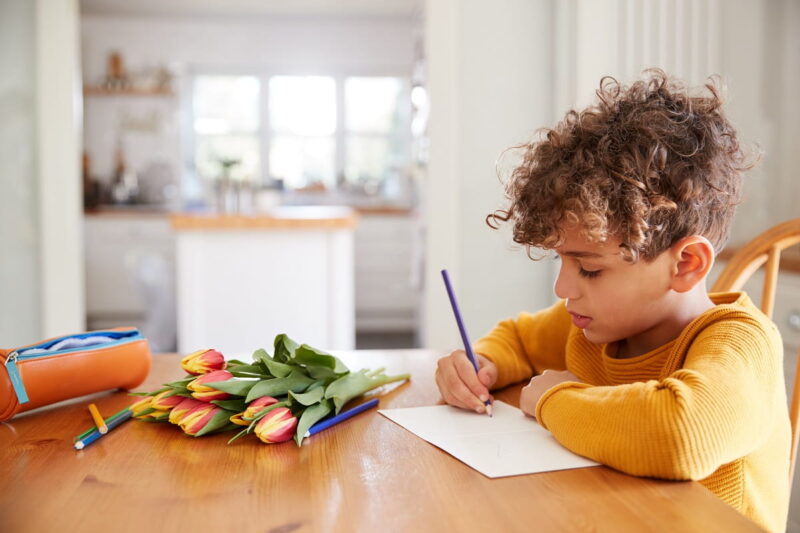 61. Thinking of you during this time of illness, and praying you will find strength in the Lord and his never-ending supply of love.
62. Thinking of you lots and hoping for your speedy recovery.
63. This too shall pass. Quick recovery!
64. Though I hate your mischievous pranks that make me angry, but I am missing them badly. Get well soon.
65. Thoughtful prayers are being sent your way with the hopes that you will feel better soon.
66. Tough times don't last, tough people do.
67. Try not to think of it as a hospital stay. Think of it as a spa package that includes meals, regular health evaluations and jello cubes. Quick recovery.
68. We all are missing the happy environment that you create with your soulfulness. Get well soon.
69. We are glad to hear that you are reacting great to your treatment. Hoping you will feel like yourself soon, dear! Sending hugs and kisses!
70. We have a lot of dreams to accomplish together and we have a lot more to achieve in life. Get well soon…
71. We know you're feeling a bit under the weather but we hope you get back right up! We Miss you!
72. We should not give up and we should not allow the problem to defeat us.
73. We were so sorry to hear you've been unwell. You are in our thoughts as you get back on your feet.
74. We're all thinking about you and wishing you a speedy recovery.
75. You are bound to recover as I know that your illness got defeated in front of your strength and willpower, get well soon and come back stronger.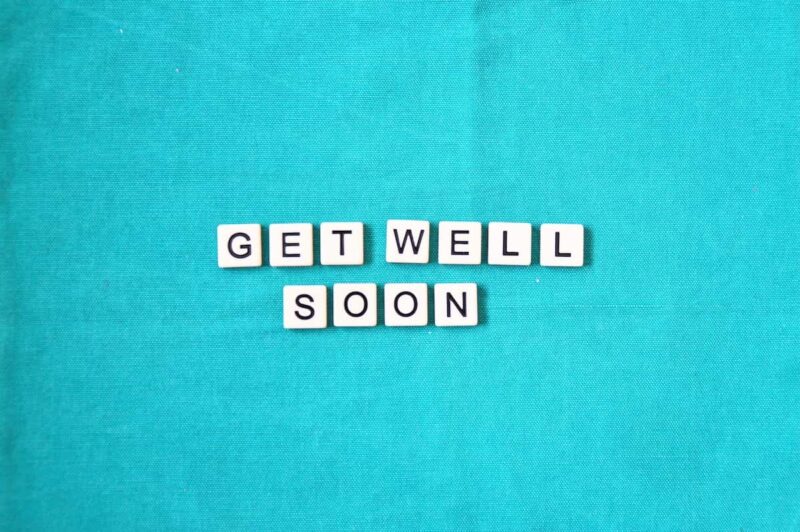 76. You are in my thoughts and prayers during your time of recovery.
77. You being at the hospital made me realize how much you help me being myself and keep me happy just by being by my side, I miss you so much! Get well soon, please.
78. You bring so much happiness and joy to everyone's lives. Hopefully this card will bring a little to yours. Get well soon.
79. You have an aim to achieve in life along with goals that you dream to reach every day. Get well soon and complete all your targets.
80. You will never find a more effective medicine than hope. So, always be hopeful that God will get you recovered from this sickness in no time. Get well soon!
Final Word
Get-well-soon wishes can make a world of difference in terms of cheering the recipient up and making their condition a bit more bearable. Feel free to bookmark this collection for future reference whenever you'll be looking for appropriate get-well-soon messages to send to your sick family or friend.