Last Updated on January 24, 2023
If Covid-19 thought the restaurant industry anything, it is that it is crucial to expand and adapt, or else you face serious trouble. One of the most prominent forms of adaptation to come out of the hell that was Covid-19 for the restaurant industry was the ghost kitchen.
The food delivery industry continues to grow year on year. With many restaurants unable to afford to open completely, the idea of the ghost kitchen has become hugely appealing, not only in the US but all across the globe.
This article looks to dive deep into what exactly a ghost kitchen is, why they are a good idea, who they can benefit, their pros and cons, and will even offer a few simple tips that can help you set up a ghost kitchen for yourself!
What is a Ghost Kitchen?
Okay, I'll tell you what it is then. No, a ghost kitchen is not a spooky invisible kitchen or a kitchen that has died and haunts the living. It is just a kitchen that makes food for delivery-only services. The reason that it is known as a ghost kitchen is that you cannot see it. The consumer may order a pizza from a company through a third-party app, and it will be delivered to them by Door Dash or Grub Hub etc. However, you will not know which kitchen the pizza has come from.
You may eat from the place itself, but you will not be able to dine in and eat; you will have to enjoy your food elsewhere. This is ideal for restaurants or companies that want to offer food service but do not want to pay for rent on a physical space, pay extra wages for waiters and bar workers, or spend excess money printing menus and promoting specials.
There are two primary forms that a ghost kitchen can take:
The Rented Kitchen
If there is a large kitchen space available, restaurants or startups can rent to operate out of that kitchen. Some kitchens can have up to 20 different restaurants serving out of them. Food delivery giants like Deliveroo and UberEATS have opened their own prominent, communal ghost kitchen locations and actively encourage restaurants or startups to move in.
Rented ghost kitchens can take a variety of forms. One of the most popular forms is through large storage containers. Restaurants have begun to renovate storage containers and turn them into fully functioning food containers with a kitchen on the inside. An example of this is the Miami company Reef Technology, which has begun to take unused parking spots and erect portable kitchen containers. This serves to highlight just how versatile and easy to set up these ghost kitchens can be.
The Back of House Kitchen
This is another popular form of ghost kitchen used by existing restaurant owners who don't wish to rent somewhere or have anyone rent their kitchen space. Certain restaurants may run their menu and run separately related or unrelated food delivery businesses as well. This is ideal for companies with the scope to squeeze a little more profit from their business and do so by operating a separate delivery service.
Who should set up a ghost kitchen?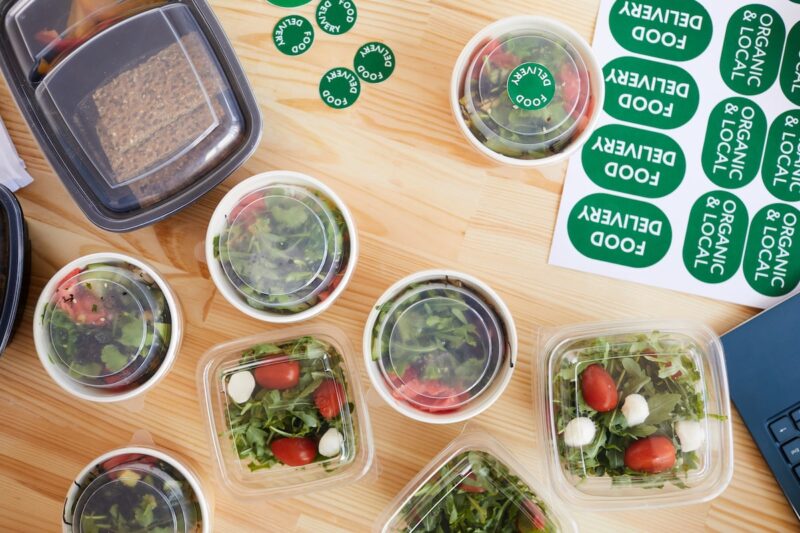 Due to how flexible ghost kitchens can be and how easy they are to set up, they can cater to a host of different business types, whether large or small.
Small Restaurants that want to grow
As a small-cap restaurant, you may not have the funds or the means to expand in the ways you want. However, in setting up a ghost kitchen, you give the company the chance of selling more products with minimal overhead cost. Perhaps you have a business idea but don't have the money to buy another property, utilise your current property as a ghost kitchen and enable the company to expand with a far smaller risk. With a ghost kitchen, you can deliver your new and exciting products to customers and still give your regular dine-in customers what they want.
Established companies
Regardless of how big a company you may be a part of, they want to save money. The fact is, if you're going to expand your reach into a more urban and popular area, you will likely have to pay massive rent to get started.
Ghost kitchens provide big companies with the chance to deliver their food to many people in cities without the need for them to pay massive rent for their property. An example of this in action was in the area that I come from. Covid-19 forced a local bar to close down, but Wowburger and Elephant & Castle rented out the bar's kitchen.
They would continue to provide a delivery service during Covid, while also expanding their reach into a community that has never previously enjoyed their food.
New Businesses/Startups/Entrepreneurs
When starting in the food industry, finding ways to get your product out while saving money is crucial. Utilizing a ghost kitchen enables newcomers to inexpensively run their business and test out how effective it may be. Doing this is a far more cost-effective way of measuring possible success vs buying or renting an entire property out beforehand.
The Good and the Bad
| | |
| --- | --- |
| Pros | Cons |
| There are far fewer overheads in using a ghost kitchen versus operating out a full-on premises | Using a ghost kitchen means that you cannot build an in-person connection with your customers. |
| Using a ghost kitchen can decrease launch time for a business because there is only one element to set up | Saturation may become an issue with many larger and smaller restaurant brands making a move to delivery only |
| They are far more convenient for businesses who have no limits on the number of orders that they can fulfil | There can be added costs if you are looking to expand. Weighing up whether the cost of starting the business up is worth it for you should be a priority. |
| They allow businesses to adapt to more modern food industry trends faster than if they owned premises. | |
Starting a Ghost Kitchen, the basics.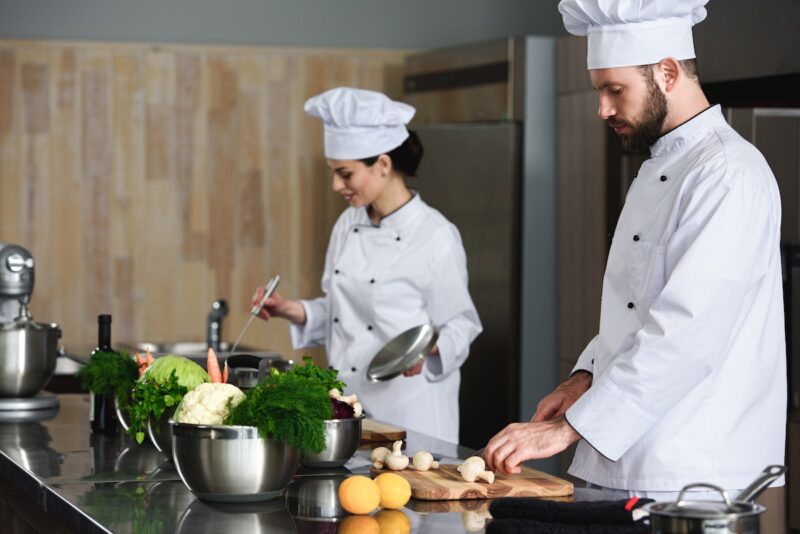 I would say that there are three key steps that you must follow before deciding to start up your ghost kitchen or before taking the plunge as a business.
Research what is working and decide how it will work for you.
Thinking outside the box is essential when looking to start a delivery-only business. This research should come in talking to successful startups that have made the ghost kitchen idea work for them. You should also look at what other delivery services are doing and determine if certain aspects of their product are too similar to yours. You can do this through research, and understanding what you want your brand identity to look like will help you stand out and be unique.
Pick a location that best suits the idea
Location is essential in terms of where the kitchen is situated. However, it would be best if you were mindful of the kitchen that you choose as well. Insurance costs and health and safety apply to all kitchens regardless of how large or small, and if you share the kitchen space with other vendors, you should have systems in place.
You may think that a kitchen is in a perfect location, but it may be too small for you or may not have the equipment that you need. So choosing a location needs to be about more than just the town or city you operate from; the kitchen itself has to be up to your standards.
Promote your brand
An effective marketing plan underpins the entire success of your business when operating out of a ghost kitchen. Seeing as there is no storefront, and everything is back of house, social media and digital ads are crucial in ensuring success. The initial investment in promotion through social media may be steep, but it will be worth it in terms of attracting customers.