Graphics Interchange Format (GIFs) share a lot in common with emojis. Both make it incredibly easy to convey an emotion or explain a situation. But when it comes to adding a more realistic appeal to the message, GIFs are undeniably the better option.
Not only do GIFs support color and various resolutions, but they're also animated. That explains why some brands now use these imageries for most of their online marketing campaigns. Indeed, the visual appeal of GIFs make them unmissable.
However, finding a GIF that aptly tells your story may not be so easy. Thankfully, there are numerous resources that you can use to make your own GIFs. This article shall review the top 10 tools that allow you to create personalized GIFs.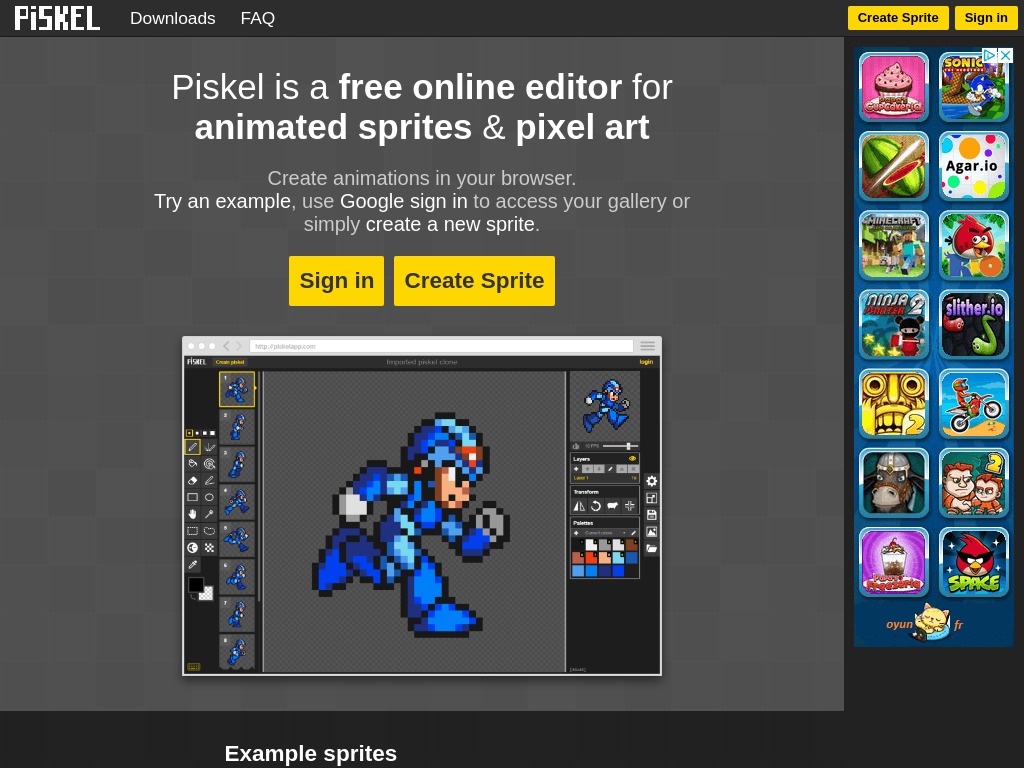 Pixel Animator: GIF Maker, as the name suggests, focuses on pixel-based GIFs. Through the app, you can create pixel arts and then turn them into GIF file for a more personalized retro video game-style feel.
The app allows you to create avatars and sprites either pixel by pixel, or import the different parts of a character from its library and piece the parts together. After that, you can go ahead and make a GIF from the design.
Like most GIF maker apps, GIF files created by Pixel Animator: GIF Maker are ready for sharing on social media or saving on your computer for future use. The app is also compatible with both Android and iPhone devices.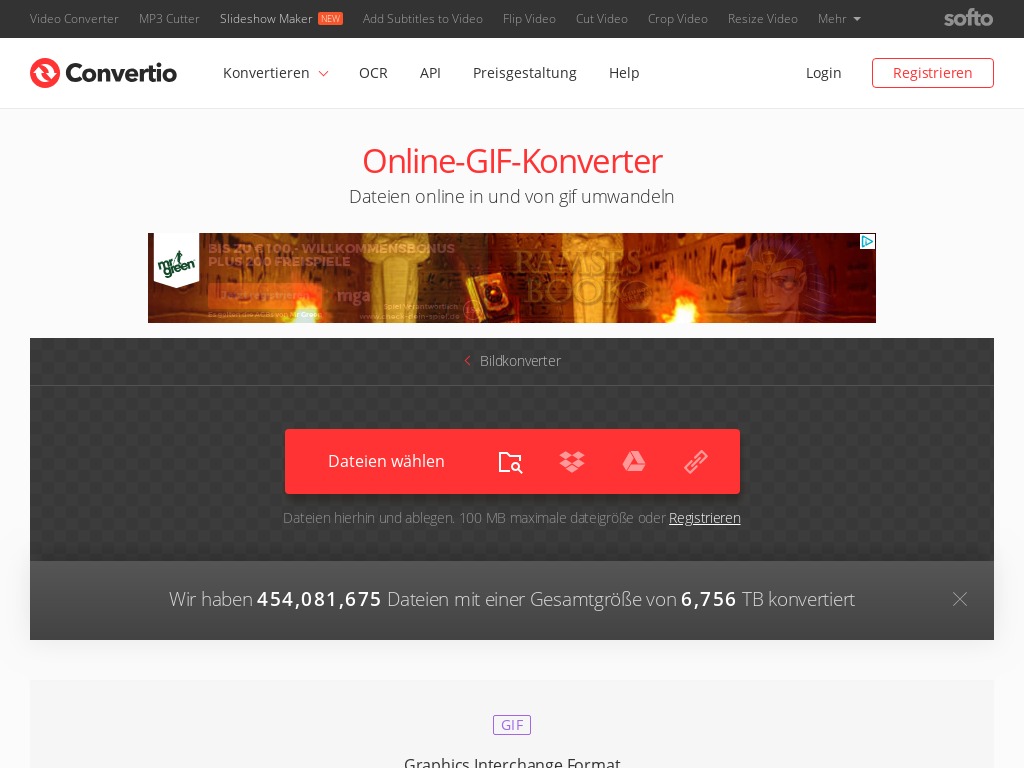 Convertio is pretty easy to use. You simply identify your videos or images and upload them, then apply the tool's special features to convert your uploaded files into beautiful GIFs.
There are several ways you can upload your photos or videos to Convertio, including from your computer, Google Drive, or Dropbox. As the tool readily works online, you can even copy and paste a file or website URL, and the link will be ready to convert into a GIF immediately. And in addition to converting your photo and video uploads to GIFs, this app also allows you to convert GIFs to MP4 videos.
However, Convertio only accepts a maximum file size of 100 MB, so be sure to compress your files before uploading them to the app.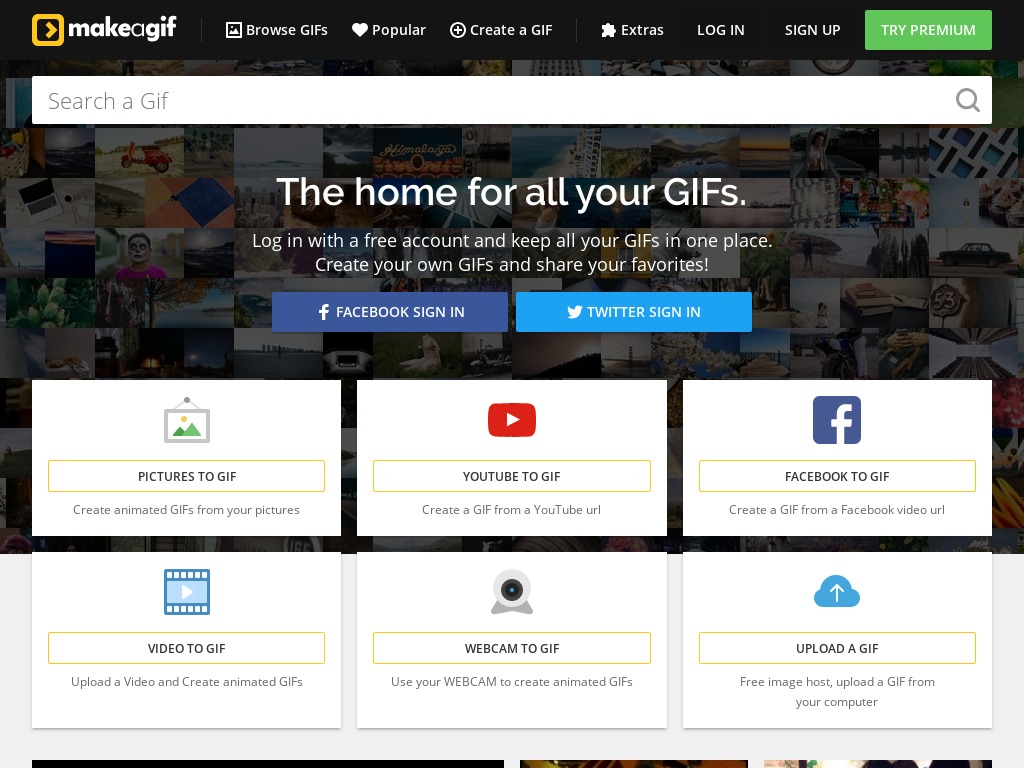 Make A GIF makes it remarkably easy to create your GIFs from videos or images. You can upload your files directly from your computer and webcam, or from Facebook, YouTube and your other social media platforms.
The software implements a drag-and-drop feature that allows you to customize the order of the images you're trying to convert into GIFs. Alternatively, you can resize all your images at once before setting a custom animation speed.
While making a GIF from a video, Make A GIF's custom automation speed features let you determine the sections of the video that you wish to convert to GIF. The created GIFs are readily available on your computer, or through a URL for use online.
From a first glance, Ezgif.com doesn't look like a beginner-friendly GIF creation app. That's because all of its features are located on separate pages. But as you begin to use the tool, you realize that the location of features on separate pages is actually a drawcard and not a drawback.
Ezgif.com also comes with numerous other features that rank it among the top GIF maker apps out there. It allows users to either upload multiple images at once or do a bulk upload in a single zip file. Then, you can crop or reverse your photos.
Other optimization features by Ezgif.com include the ability to optimize the frames, tilt your GIFs to your desired angles, resize the whole GIF, or add custom texts. There are also lots of special effects that you can apply, including sepia, monochrome, and grayscale.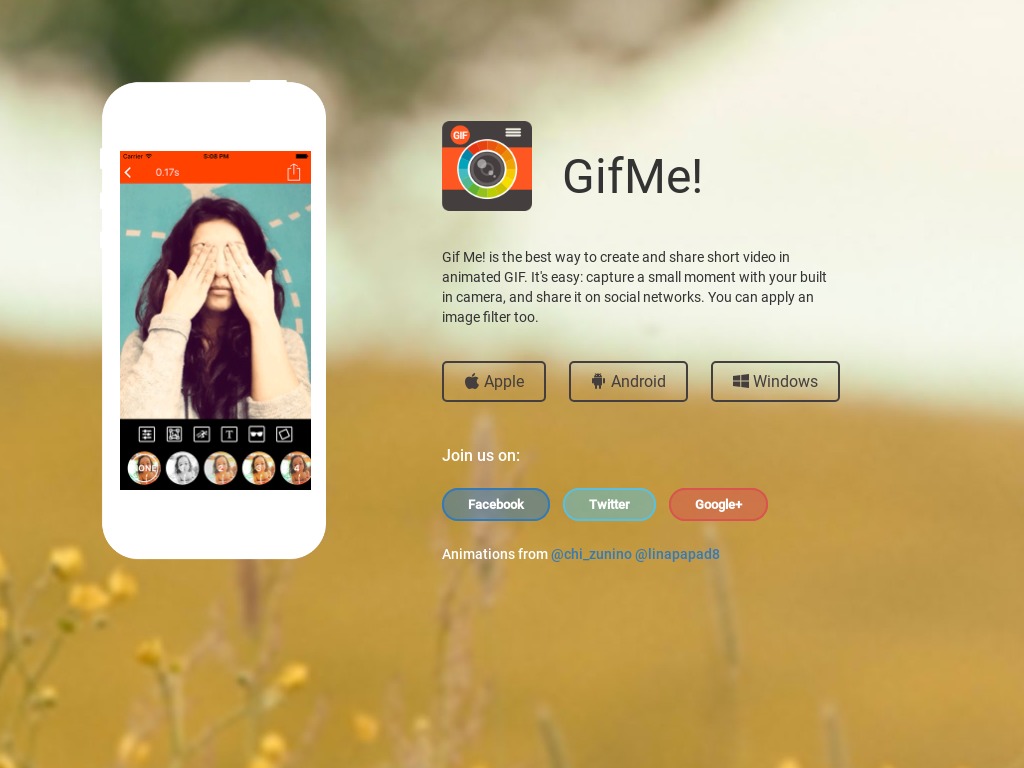 Gif Me! Camera comes with an intuitive interface that makes it one of the recommended GIF creation tools for beginners. With the app, you can make your GIFs in a matter of seconds.
But its simple and intuitive design is not the only thing to love about Gif Me! Camera. It also comes with a cocktail of other GIF-making features. Some of those include the ability to make your GIFs from scratch or edit existing GIFs. The tool also allows you to convert your videos or images into GIFs and add special effects to them.
After capturing your desired footages, you can use Gif Me! Camera to add filters, colors, special effects, and other fun elements to come up with a GIF that aptly captures your brand story. Once the GIF is created, it's ready to be exported to your social media platforms or for sharing through your text messages. What's more – Gif Me! Camera is compatible with both iPhone and Android devices.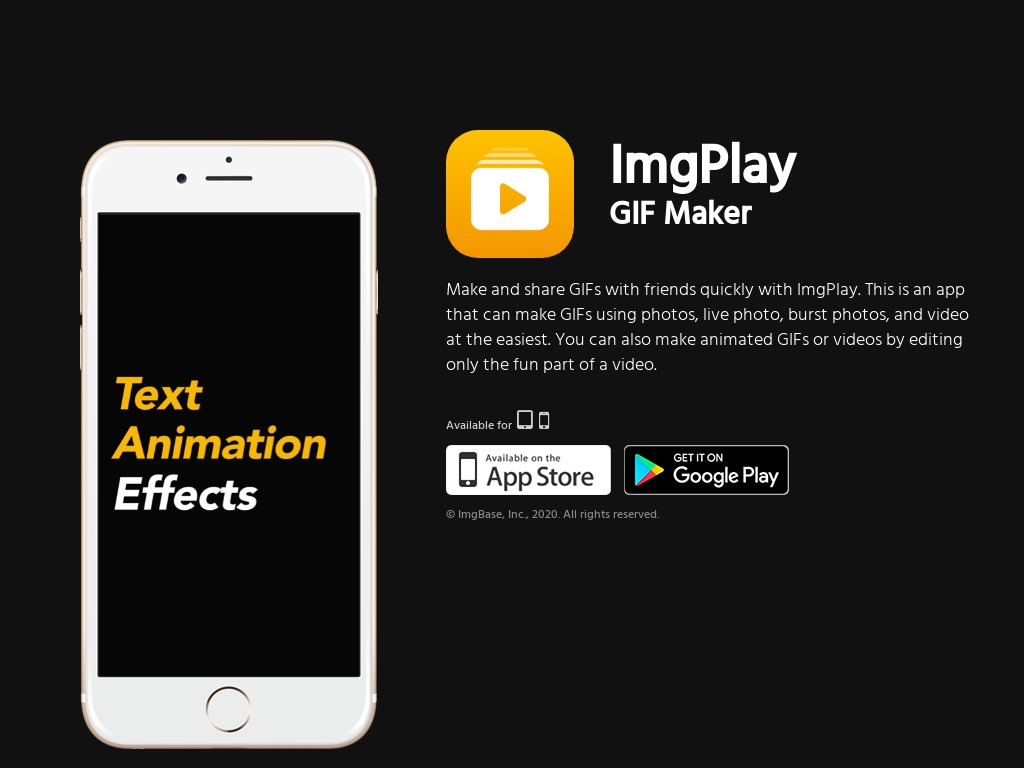 ImgPlay – GIF Maker is popular for its flexible and practicality features. The GIF maker lets you select from its huge collection of canvas sizes, depending on where you intend to post your GIFs. For instance, you can use a 1:1 canvas if you're posting the GIFs on Instagram or 2:1 size for Twitter postings.
After picking your desired canvas sizes, you can choose from the app's numerous design elements, which include static or animated stickers, filters, and other special effects. Another thing you'll love about ImgPlay – GIF Maker is its 2-in-1 functionality. Besides serving as a GIF maker, you can also use this software to design memes.
The only drawback is that GIFs developed using the app's freemium plan come with watermarks in their bottom-right corners.
CreateGIF.net is free, easy to use, and comes with lots of GIF creation features. It allows you to select several images and upload them simultaneously from your computer.
After uploading the files, you can use the app's special GIF creation tools to manipulate the details as you desire. The software lets you change the speed and size of your GIFs, reorder your image uploads, and compose multiple images into one GIF file. Once generated, your GIFs are ready for sharing on your computer, in text messages, or on your social media platforms.
One notable drawback with CreateGIF.net is that it accepts a maximum pixel that's 450px wide.
ImgFlip is one of the few GIF maker apps that allow users to own the entire GIF creation process, thanks to its preview features. With these features, you can track the development of your GIFs and apply changes on the go.
Another admirable thing about ImgFlip is that it comes with many customization features. It accepts image and video uploads, as well as GIF URLs. And after uploading your files, you can resize it, reorder them (in the case of images), tilt the GIF, apply a background color, and even alter the animation delay.
Other excellent features of ImgFlip include a text tool, crop option, as well as the ability to reverse GIFs and alter their play count. GIFs created by ImgFlip come with a watermark, which some users may find aversive.
Final Word
With numerous GIF maker apps out there, there's no limit to how many customized GIFs you can create for your brand or for sharing on your social media accounts.