Last Updated on December 11, 2019
Money makes for one of the best gifts and cash is the most usable form of money. In fact, for many expats who live in another country away from their families and friends, sending money online through a money transfer operator like Ria Money Transfer is one of the most common ways of sending gifts. It gives the recipient the freedom to do what and when they like it.
At the same time, it frees the benefactor from the time and effort of choosing a suitable gift object, which may or may not be appreciated. However, gifting cash can be tricky. Here is a collection of creative ideas to gift cash tactfully while sometimes also nudging the recipient in the intended direction of where to spend it.
Box of chocolates
Start with lots of small denomination bills and an empty chocolate box (you can also use a cookie jar or any other small package of goodies). Pack the box with rolled-up currency till there is no room for the contents to shake and move around. If your box has separators (and if you're feeling generous), you can put folded notes of different denominations in the different compartments of the box.
Put the biggest bills in the center and the smallest ones in the corners. However, no matter how 'rich' your gift may be on the inside, merely packing rolled currency won't make it weighty enough. To make the box heavier you can add some coins. Line the bottom and sides of the box with coins using bits of double-sided tape.
Coins will also add luster to your present. You can certainly put actual chocolate or two in there as well to sweeten the deal even more. Close the box, gift wrap it and finish off with a nice colored ribbon. The lucky recipient will never refuse chocolates again.
Good luck wallet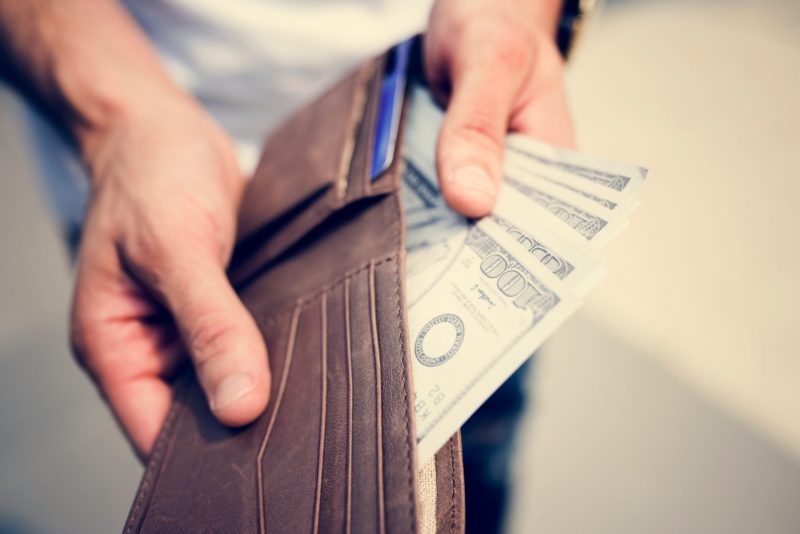 A wallet is an excellent way to organize and carry currency, for both men and women. By gifting a wallet to someone you encourage them to be organized and planned about their money. A wallet makes a perfect gift for a youngster who has recently graduated or is about to embark on a career journey.
If one of your loved ones is about to start a new chapter in life, you should consider gifting them a wallet. However, this will be no mere wallet because you are going to fill it with actual money before you gift wrap it. Use a variety of small and large bills depending on how generous you're feeling.
Organize them neatly as you would in your own wallet. Add a few coins to complete the package. It certainly helps if the wallet itself is practical and matches the personality of your recipient.
A photo album (of presidents)
Get an appropriately sized empty photo album. Instead of photographs insert currency notes, starting with the smallest denominations, progressively increasing, with the biggest notes toward the end. Finish with a shiny gift wrap and a ribbon bow. It will be a classy and memorable gift. You can insert different currencies into the album if you have them, to give it an even better visual appeal.
Origami
This ancient Japanese paper craft never gets old. You can fold currency notes into creative shapes such as flowers, animals, starts and more. If you need inspiration, ideas or instructions, you simply need to lookup YouTube. Designs that require poking holes in currency to string it up are not recommended though.
Piggybank
Parents get piggybanks for their kids to encourage savings habits early. Usually, the piggybanks are empty to start with, but yours is going to be different. Start with an appropriately sized ceramic or clay piggybank. It must be something that has to be broken to get to the moolah inside.
Decide how much money you want to gift and have that amount converted to coins in several different denominations. Fill the piggybank up, tie it up with a ribbon and you're ready to go.
Briefcase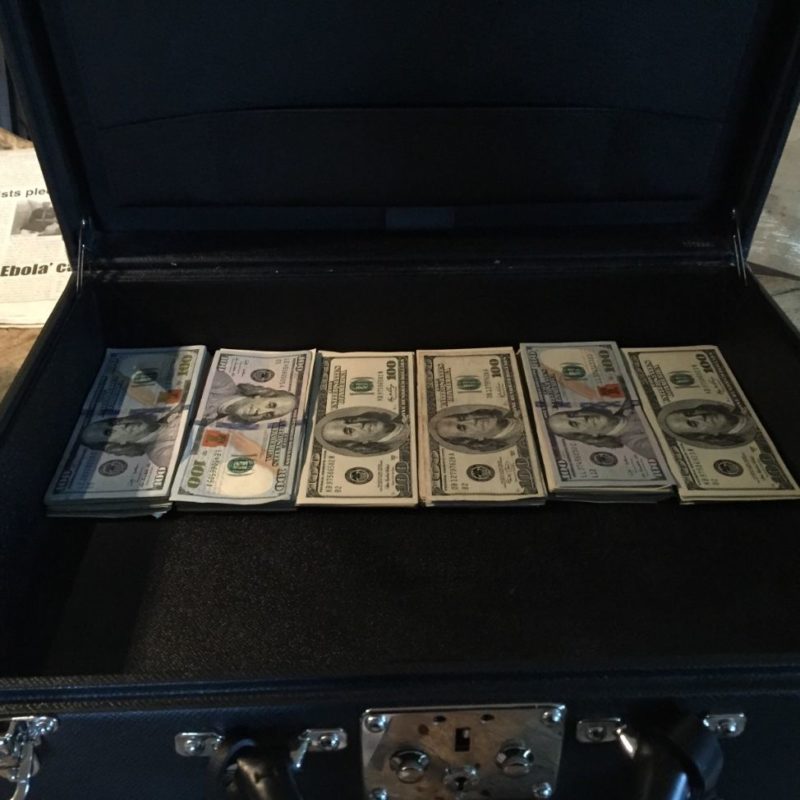 A sleek office briefcase is an essential accessory for the dapper young professional. For many at the outset of their careers, money is usually in short supply. Combine the two essential ingredients to create a gift that will be truly appreciated.
Start with a small briefcase or a laptop carry case. It could also be a satchel if the gift is meant for a young lady. Roll-up currency notes of different denominations until you have enough to fill the case.
You can put different denominations into the different compartments of the briefcase.
Gift certificate
You know how people love to frame their graduation certificates and put them up on walls. For this gift idea, you'll certainly need a frame, but instead of a certificate, you are going to put cash in it. This is meant to be a rainy day gift, so pick a sturdy frame that won't be too easy to open.
Decide on the amount of money you want to gift and break-it up into different denomination notes, enough to fill the frame completely. Lay out the currency starting with the biggest notes in the middle and the smallest ones in the corners.
If you choose very small denominations and have a lot of notes you can create a nice tessellation. Close and seal the frame. Gift wrap is optional for this one because it is very visual as it is.