Last Updated on January 24, 2023
Sending a 'good morning' message every morning to that special man in your life may sound too cliché. But it goes a long way in strengthening the bonds of intimacy that exist between the two of you.

'Good morning' messages are instrumental in keeping the flames of love burning, particularly when you send them to a man with whom you don't sleep under the same roof. But it really doesn't matter whether you're already living together and sleeping on the same bed or not. You can always surprise him with cute and romantic messages every morning so that he knows he's the first thing you think about when you wake up.

We've prepared a collection of thoughtful 'good morning' messages that you can send to him and remind him that he still holds a special place in your heart.
Good Morning Message For Him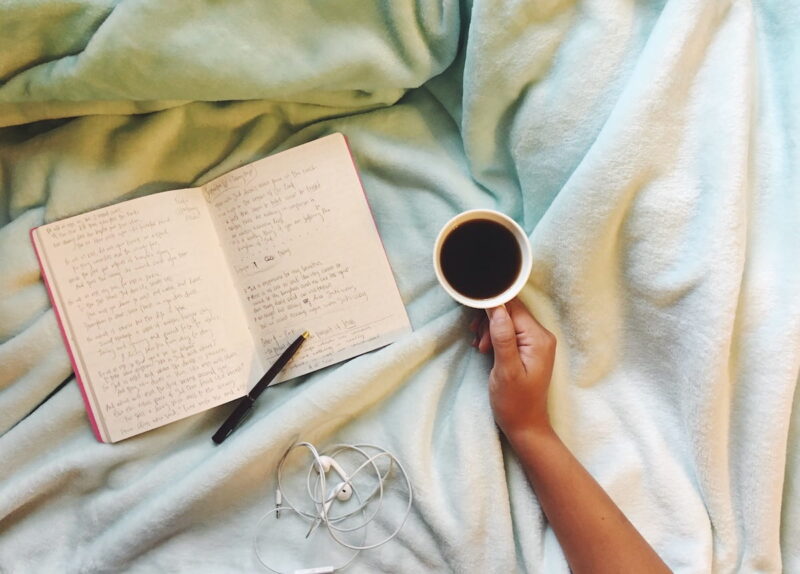 1. As I sit here watching the sunrise, I can't stop thinking about you and wishing you were with me to enjoy this beautiful sight. Good morning.
2. As I wake up each morning, all I want is to see you. Good Morning, baby! Hugged you and kissed you in my dreams, hope you felt it.
3. Each morning makes me realize how fortunate I am to have somebody like you by my side. Good morning my sweetheart.
4. Every morning, I thank the universe for gifting you to me. You are my addiction, my faith, my nirvana. I can't get enough of you. I wish you could take a peek into my soul and discover how much I love you. Good morning.
5. Good morning babe. You are the only prayer that came true. And the only one I needed to. Have a great day.
6. Good morning my love! I can't wait for the day when I'll be waking up next to you.
7. Good morning my love. The only thing I like better than dreaming of you is waking up and finding you snoring on my bed! I am so lucky!
8. Good morning my sweet prince. The air is warm and the sun is shining, Take my love with you today to make it wonderful.
9. Good morning Sunshine. I can't wait to take on the day knowing that your love is supporting me in whatever I try to achieve.
10. Good morning to the king of my heart. Hope you had a good night's sleep.
11. Good morning to the only man on earth who makes me feel good in my own skin!
12. Good morning, darling! Hope you will be thinking of me the whole day because I will surely be thinking of you.
13. Good morning, my love. I hope your day is as wonderful as my life has been after meeting you!
14. Good morning, you sexy thing! I can't wait to see you tonight!
15. Good Morning. You are the sky, I am the horizon. You are the ocean, I am the beach. You are the heart, I am the beat. We belong together. Forever.
16. Hey baby! I can't let you start your day without telling you how much I love you! Have a great morning!
17. Hey you, sleepyhead! It's already morning. Wake up, have coffee, eat toasts, and brush your teeth…then get ready to have my lips pressed on yours!
18. I need you more than I need my coffee this morning! And you know what, I am a coffee addict! Good morning handsome.
19. I used to cuddle my pillow at night, but now I wake up next to you with a smile every morning. Good morning sunshine!
20. I want to start my each morning seeing you smile at me because without you every morning is incomplete. Wish you good morning, baby. I love you so much. Have a great day.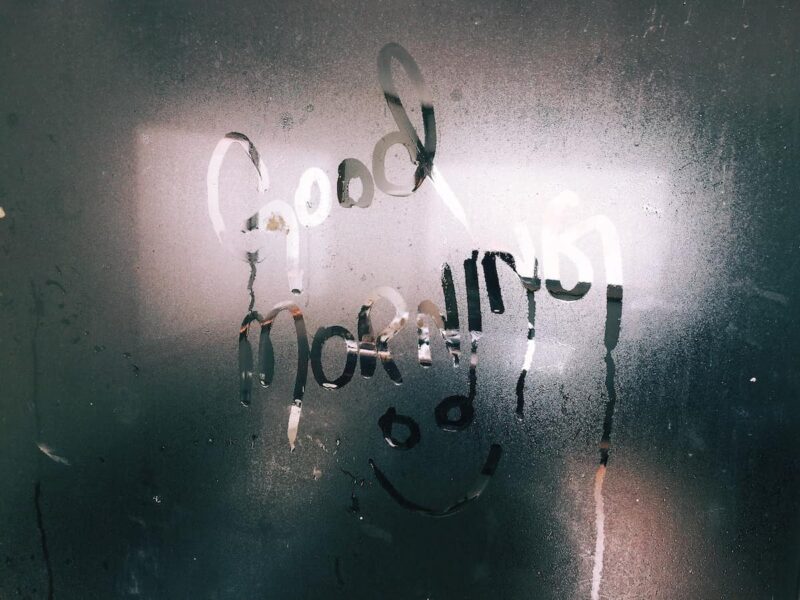 21. I went to bed smiling last night – because of you. I woke up smiling – because of you. Good morning, my happiness.
22. I woke up cursing my alarm, it stopped me having the dream of you. But then I smiled because now I can do the talking in reality.
23. It was chilly outside when I woke up, but just the single thought of you warmed me right up. A very good morning, sweetheart.
24. Just wanted to tell you that I think of you the first thing in the morning and the last thing before going to sleep. Good morning!
25. Look at you sleeping so peacefully! I wish I could be that strand of hair that has fallen on your face! I want to wake up with you holding me in your arms – forever. I love you.
26. Mornings are my favorite part of the day! Know why? Because every time I open my eyes, I get to see your kind, loving face. I adore you. Good morning handsome!
27. Mornings without you lying by my side are what I hate the most. Can't wait for you to come home, so I can melt in your arms again.
28. My love, my life, my laughter…are all for you. You hold the key to my heart now and forever. Good morning my dear.
29. My world was black and white, you are the one who added color to it! Without you, my life is empty. Have a great day, my love.
30. Nothing is better than a good morning kiss, so I sent my love to you on the morning breeze to gently kiss your cheek.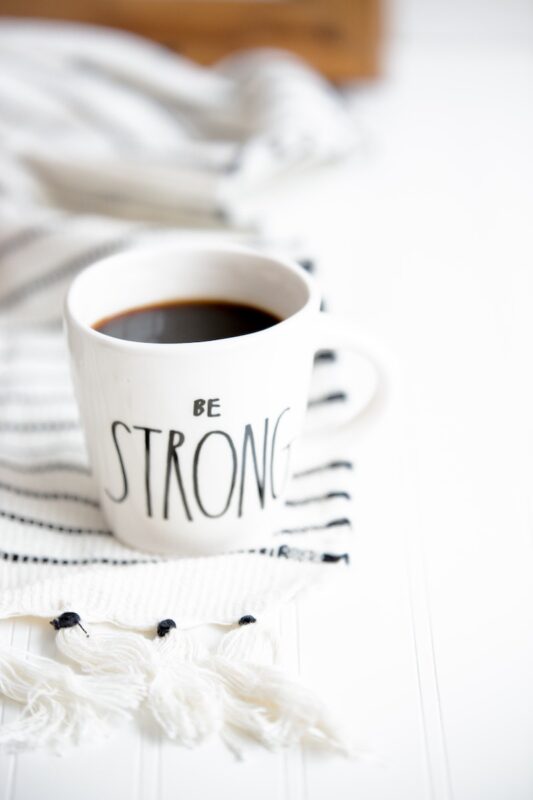 31. Rise and shine my dear. The sun is shining bright, but here are a few kisses to sweeten your day. Have an amazing day!
32. Rise and shine sweetheart. I am sending loving thoughts your way to take away the nightmares that you may have had last night.
33. The only thing that makes me feel good is knowing that we will be waking up together soon.
34. The sun is shining and my heart is beating for you. The morning is bright, and I am looking forward to seeing your smile.
35. This message is meant for the sweetest person in the world, and whoaaa… now you are reading it! Good morning.
36. Unfortunately, I couldn't wake up next to you, but I am sending the warmest hugs and kisses for good morning.
37. While I roll on my bed, I dreamt of you, remembering the romantic things you whispered in my ear. With every single breath I breathe, you are the one whose name I think. Good morning, honey!
38. Why do mornings have to start so early? I want to dream about the man who always makes me feel weak in knees. Good morning. XOXO.
39. You are the pillar that stabilizes my life. I love you dearly, and I hope you have a great day ahead of you.
40. You were coffee beans in your past lifetime, weren't you? Oh, yes, you have to be because without you, my mornings just don't start.
Wrap Up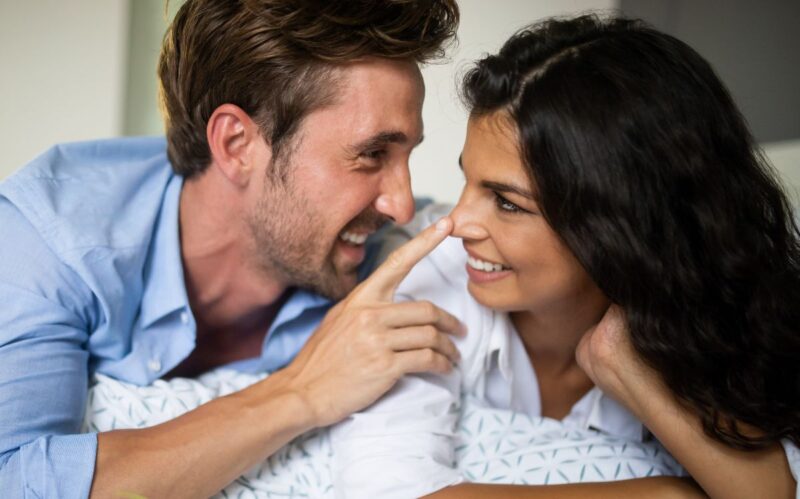 Feel free to text your man any of the above 'good morning' messages and you'll surely bring a smile to his face every day. Even if he's woken up feeling lethargic and dispirited, he will always have a reason to approach the day feeling happier and stronger.