It's always fun and courteous to say good night to the people you treasure. Sending good night messages to your near and dear ones is an excellent way to help them sleep easier and happier.
Good night wishes are particularly important for people in love. And the messages usually deliver maximum impact if the recipient is the lady in the relationship.
Unknown to many guys, most girls actually do anticipate heartfelt good night messages from their men every night. This assertion lends credence to the widely-held belief that women are generally fascinated by what they hear.
So, even if your girlfriend or wife doesn't solicit good night messages directly from you, it's gentlemanly to send them a romantic good night wish every night. If you don't, someone else will. And I need not remind you what it means to have the sweetest woman in your life receive romantic good night wishes from someone else.
Fortunately, there are tons of cute good night messages you can send to your girlfriend or wife to make your love grow fonder. Below are 80 most thoughtful ways to say good night to her.
Short Good Night Messages for Her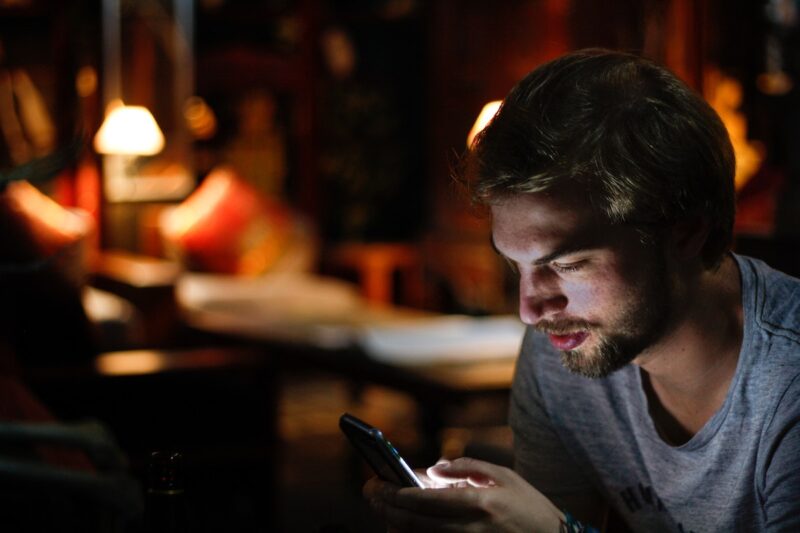 1. Good night, my love.
2. Good night my love. May the guardian angels watch over you tonight and every night.
3. Good night my twinkling star.
4. Good night, sweetheart.
5. Good night, babe.
6. Good night and sweet dreams.
7. Good night and sleep tight, my one and only.
8. Good night and may you have sweet dreams tonight, babe.
9. The faster you fall asleep, the faster I get to see you tomorrow. Good night.
10. Thank you for your love and support, good night.
Cute and Romantic Good Night Messages for Her
11. Goodnight, honey. It took me years to find my soulmate. And now that I have her, I am beyond grateful. Sending my love and kisses to you. I can't wait to hold you in my arms again.
12. I am truly honored to be called yours. Before you close your eyes for a deep night's rest, keep in mind that someone cares and cherishes you more than you ever imagine.
13. Marshmallow clouds and fluffy puppies, chocolate trains and golden cars, may your imagination go wild and your dreams are full of the most amazing fun! Good night my love!
14. May velvety darkness wrap itself around you, comforting you with its silent embrace, as you drift peacefully to sleep.
15. Tomorrow is a clean slate, a new beginning, a fresh start. Sleep well, my love.
16. I live for the day that my dream will come true and wake up next to you. Sweet dreams until then my love!
17. Put your right hand on your left shoulder and your left hand on your right. It is a hug for you before you fall asleep. Good night sweet dreams.
18. May your pillow be soft, your blankets be warm, and your mind be filled with thoughts of how much I love you. Good night my Love.
19. Closing my eyes at night has become so unbearable because I spend the whole day longing to see you and kiss your tender lips. Goodnight, princess.
20. You are the queen of my heart, the first thing I think about when I wake up and the last thing that crosses my mind when I sleep. Thank you for making me feel so special and lucky. Goodnight and dream about me.
21. Good dreams come to those who sleep. So, close your eyes and go to sleep! Your dreams can't come when you're wide awake! Shut those peepers and get some sleep! Good night my love.
22. My love for you increases with every passing day. Sometimes, I cannot imagine how I could possibly love you more than I do today, but every morning, all my doubts are gone. I can't wait for tomorrow to love you even more. Have a goodnight my love.
23. Count the stars, count sheep, count your blessings, and count on me to love you forever.
24. Enjoy sweet memories of our day as peaceful slumber overtakes you and fills you with a well-earned rest. Sleep is a beautiful surrender, a recharging of the soul, a gift of the night. May you enjoy it tonight.
25. I thank God for creating a rare gem like you. Your love has brightened me up over the years and given me a sense of completeness. I can't wait to spend the rest of my life with you, my lover. Good night.
26. Sleeping beside you is an assurance of our love but waking up and still thinking about you is evidence that I want to spend the rest of my life with you, my angel. Good night.
27. May the stars bring you closer to my love, and may the moon show you how much you mean to me. Good night.
28. You are the first thing that comes to mind when I wake up and the last thing when I sleep. I am happiest when I'm right next to you. Thank you for always making me happy. I hope to hear your angelic voice tomorrow. Goodnight, my love.
29. May the lullabies of a hundred angels' wings comfort you and keep you as you drift off to sleep. Good night my Princess!
30. I'm always happy with you by my side. I'm eternally grateful to you and I would like to say thanks for tomorrow in advance. Goodnight my sweetheart.
31. The darkness at night can never overshadow my love for you and the brightness of the day is not strong enough to reveal how much I love you. Good night.
32. Every night, I dream and fantasize about all the things we could do together. I can't wait to spend forever with you. Good night my queen.
33. Relax and unwind, may your dreams be kind, and know as you sleep that you're on my mind. Tonight and always. Sleep tight my Love!
34. Like dandelion seeds puffed into the wind, may your thoughts scatter away into the night so you can rest at ease.
35. Open your heart, and close your eyes. Feel my love reach beyond the skies.
36. You are sleeping now, and I am thinking of you. I really miss the way your face lights up when you smile. I couldn't believe how lucky I am. You are a wonderful person and a beautiful girl, I'm really happy that I have met you! Good night my dear love.
37. My hectic day is over. I want you to know that I was thinking about you and now I will imagine you in my arms. Sweet dreams, I love you babe.
38. I get happy at night and before bedtime because I know I will be spending my hours with you in my dreams. Good night.
39. My love, you came into my life and transformed everything from old to brand new. Your love and sweet smile have been enough motivation for me. I now know that my life will never be the same with you in it. I love you, Goodnight.
40. The sun is upset and the moon is happy, because the sun is missing you, and the moon is gonna be with you for the rest of the night. Have a wonderful night. Sweet dreams my love I love you.
41. I miss you so much tonight, my dear love. You are so far away from me. I wish I could fly to be in your arms tonight. That is what will make me feel alright. If there is anything greater than love, that is what I feel for you. Goodnight babe.
42. Your beauty is more pleasant than roses, and your smile shines brighter than the moon and stars combined. I love you, now and forever. Goodnight.
43. May your dreams shine bright and your knight come to bid you goodnight. You are a princess and deserve to have the very best night. Good night beautiful.
44. Thinking of you keeps me awake. Being with you keeps me alive. Knowing I will spend the rest of my night dreaming with you is enough to get me sleepy. I never want to lose what we have. Sleep well, dear one.
45. Sorry for not always being by your side; sorry for not being able to hold you right now. But keep one thing in mind; that you are always in my mind dear! Good night and sweet sleep!
46. During the night I'm always waiting for the day to break. Because I cannot stay without seeing you for a long time. I miss you all the time you are not with me. Good night my love! Sleep tight.
47. Whenever I see you. I remember all the dreams I had of us being together and one day I am going to make them a reality. Good Night.
48. While looking at this blissful night with romantic moonlight and a cool breeze with glitters of stars up in the sky. I can only wish that you would have been with me. Good Night. I love you so much babe.
49. The last person that I remember while going to sleep is the one that is reading this text. I miss you a lot, my girl. Good Night. Have sweet and sour dreams.
50. Just like the sun and moon are destined to rise in their particular time. I am destined to be with you forever. I miss you a lot. Have a nice sleep with beautiful dreams. Good night.
51. If I were with you tonight, I'd hold you close, take in your beauty, and surround you with sweet love. Good night and sweet dreams my love.
52. As the moonlight dims and the world goes quiet, give yourself some rest. Here's to hoping that your sleep is as sweet as you are. Good night my love!
53. Your cozy bed is looking for you to come and embrace it. Go to sleep and dream about all the fairy tales that define my angel. Good Night and sweet dreams. I love you loads.
54. Your boyfriend has a love-hate relationship with the night. He hates it because he can't be with you, but he loves it because he can dream about you endlessly.
55. While looking at this blissful night with romantic moonlight and a cool breeze with glitters of stars up in the sky. I can only wish that you would have been with me. Good Night. I love you so much babe.
56. This message is the document of my love! Though I cannot express my feelings, I can show a little bit by my messages. Have a sweet sleep dear! Good night!
57. Last night I could sleep well. I woke up after a minute. I thought I forgot something to do but then realized that I forgot to tell you good night. Good night my love!
58. There are thousands of stars in the sky that shine every night. But for me, you are the brightest of them all. I love you with all my heart. Have a nice sleep with lots of beautiful dreams. Good night.
59. This message is to remind you that you are the most important thing in my life. I want to take away all your nightmares and fill your dreams with love. Have a lovely night. Sweet dreams.
60. As the stars keep vigil, may the moon guide you to the land of sweet dreams by its beautiful radiance.
61. Close your eyes, clear your mind, and listen closely as the stars climb the night sky to hang above your restful sleep. Good Night my dear!
62. The stars are notes in the night sky, twinkling your personal lullaby. Good night love.
63. As the clock ticks away to midnight, I just want to say that you are the prettiest and the most beautiful girl in the whole universe. I love you, good night.
64. I don't dream about you, because I can never fall asleep thinking about you. Good night sweetie!
65. The day is busy enough to keep me occupied. In the quiet of the night, I begin to really miss you. Goodnight sweetheart.
66. Tonight, my prayer is that may the miracle of love bind our hearts in faith, and comforts us, so that we know we will see each other again.
67. Our love is a rushing waterfall; loud and strong, beautiful and deep. I long to feel its passion again. But for now, my beloved, allow me to wish you a night of restful sleep and amazing dreams.
68. Dear sweetheart. If any monsters come out from under your bed, they will be mesmerized by your beauty, so don't fear and get some sleep.
69. When I look into your eyes, I see the reflection of heaven in them. Why don't you give them some rest now? Good night honey!
70. I don't want to be your blanket in which you snuggle, I don't want to be your sheets on which you wriggle. I just want to be the guy with whom, you can do all those things together and cuddle. Good night.
Funny Good Night Messages for Her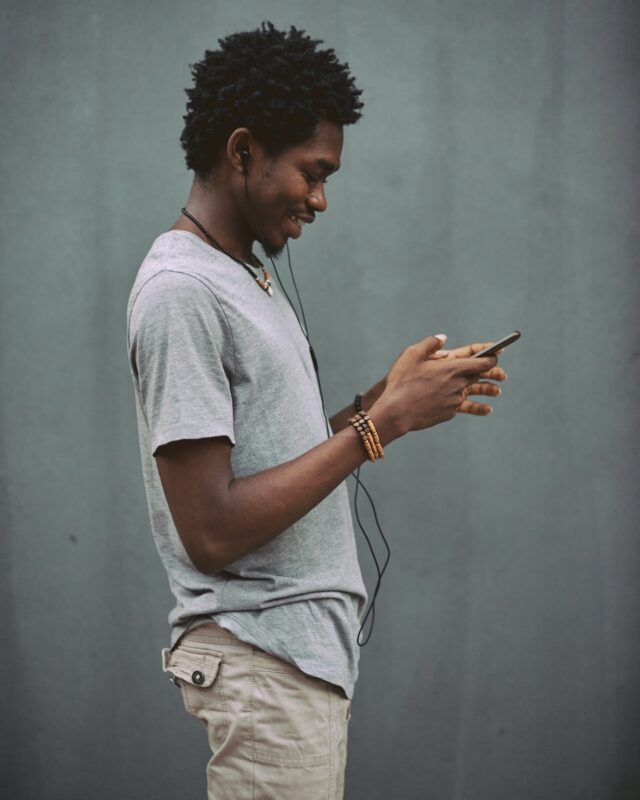 71. Dear! Do you know the moon is angry at me and also jealous of you? Because I told her I don't need her light anymore because I have my girlfriend. Have a sweet dream, my love. Good Night!
72. Baby! Don't waste your time thinking about the past, don't lose your hope thinking about the future. Please kill some mosquitoes so that you can sleep well. Good Night!
73. Hey there! Stop checking your phone and go to sleep. Good night.
74. Hi my twinkling star, it's way past your bedtime.
75. During the night, you are my patient. So, I'm giving you a prescription in this message. Take good night as a dosage for the night, it includes all nice dreams and removes all bad images from mind!
76. Sometimes I think that my pillow is luckier than you are. Because it has the fortune of having my cuddling every night but you don't have that! Good night my unlucky Gf!
77. Tomorrow is full of opportunities. But guess what! The only way to unlock those opportunities is to start by going to sleep this very instance.
78. Dear girlfie/wifey, let your smartphone rest now and embrace the fears of the night. Sleep tight.
79. Good night sweetheart! Don't look at the window at night. Also don't look under the bed. There may be something! Just kidding! Have a sweet dream my love!
80. Go to sleep already dear. Remember that the only time you should be up all night is if I'm there.
Final Word
How you express the above good night wishes to your girlfriend or wife depends on how physically close you are to her.
If you're sleeping under the same roof, your best bet would be to say the words aloud to her just before going to bed.
But if you're separated by distance, you can either say these good night messages to her via a phone call or text message.