Is saying 'good night' a part of your bedtime routine? At the end of a long productive day, don't you just look forward to decompress, relax, and enjoy a good night's sleep? And this phrase has accompanied our bedtime routine like a pillow-and-bed pairing.
Once it's time to go to bed, we head off for some much-needed sleep and wish one another good night or sweet dreams. Have you ever wondered why we say good night to one another? Is it just a pleasantry that has lasted the test of time or is there another deeper meaning?
The History of Good Night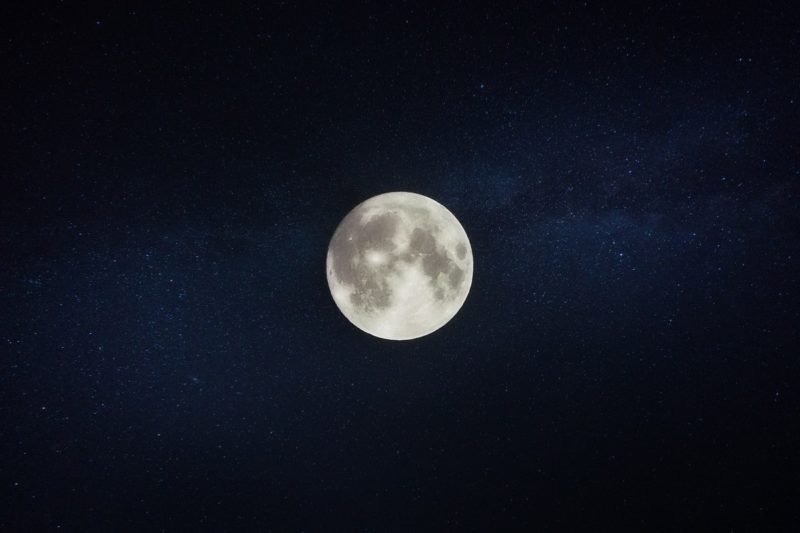 People have been saying good night (and good morning) for as far back in history as we can remember. Whether it began by accident or was created specifically as an evening greeting is difficult to pinpoint.
No one can truly trace the exact origin of the expression and most people accept that it was created as a way of saying goodbye for the day and wishing someone a pleasant night of sleep.
However, there are some interesting stories that say that during medieval times when health was more precarious, people would often die in their sleep. Because of this, the good night expression rose as a way of being able to say goodbye properly to loved ones in case of untimely death in the night. 
There are also stories of the phrase "good night" as far back as Greek mythology. But these are just stories. There are many that exist in many different cultures. There is no one universally accepted beginning though.
At the end of the day, most believe that people have been wishing each other a pleasant evening or sleep well or good night from the moment they realized how important sleep was to a person. 
Since then, good night and similar expressions have been shared between loved ones before going to bed. A tradition that has carried on to this day.
Clever Ways to Say Good Night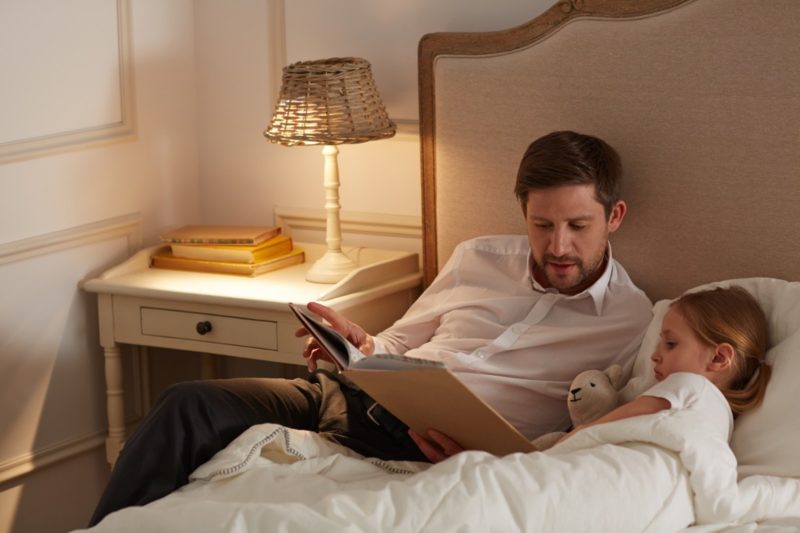 While good night is still the most popular before bed phrase, there are several others that people use as well. Some of these derivatives have interesting myths and back-stories.
One of the most popular phrases is "Good night, sleep tight, don't let the bed bugs bite." This expression was originally associated with a popular myth that the words "sleep tight" referred to old beds in which mattresses were held up by ropes.
Tight in "sleep tight" meant ensuring the ropes supporting the mattress is tight to avoid slipping to the floor where people in the 1800s believed bed bugs await to bite the unsuspecting sleeper.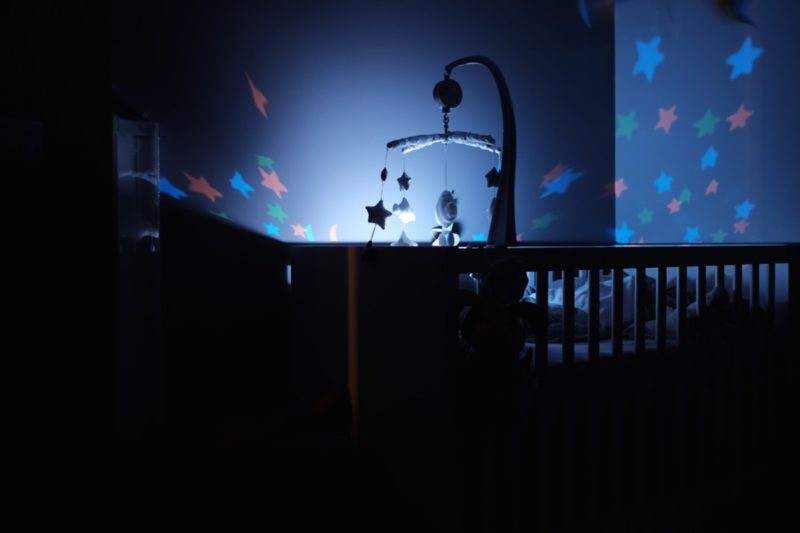 Unfortunately, while it sounds like it makes sense, this origin story is just a popular myth. The "sleep tight" expression didn't appear until well after rope beds were no longer in fashion so it's highly unlikely that it refers to them. The term "tight" simply refers to sleeping soundly or properly, which Edwin Dwight Babbitt used in his 1874 ditty for children entitled, "To My Pets." 
As for "don't let the bed bugs bite" – this was a legitimate reminder for bed bugs were a common pest that destroyed a good night's sleep for most people in the 1800s. Barry Popik, an etymologist, shared that there were some good night messages which used mosquitoes instead of bugs. 
He also pointed out this rhyming greeting first appeared in an 1881 novel by Emma Mersereau Newton called "Boscobel." 
Another popular derivative of good night is simply "sweet dreams." This is said alone or added to "good night" to wish someone a pleasant sleep filled with happy dreams and not nightmares. 
At the end of the day, all of the different ways of saying good night have relatively the same meaning. People want their family or loved ones to sleep soundly and have pleasant dreams so that they wake up happy, refreshed, and ready for the day.
If you are looking for fun, unique, and even poetic ways to say good night to your loved ones, you need not look far. Writers over the years have crafted beautiful and unique ways to wish your loved ones a pleasant night's sleep.
Inspirational Goodnight Quotes
"Everybody winds up kissing the wrong person goodnight." – Andy Warhol
"The moon embalms me with her love and she kisses me good night. The nightingale sings her song of love when I take rest in the arms of darkness in the night!" – Avijeet Das
"Listen to the nightsky, the Mockingbird always sing you my lullaby." – Jmemo
"One man's bad day is another man's good night." – Mokokoma Mokhonoana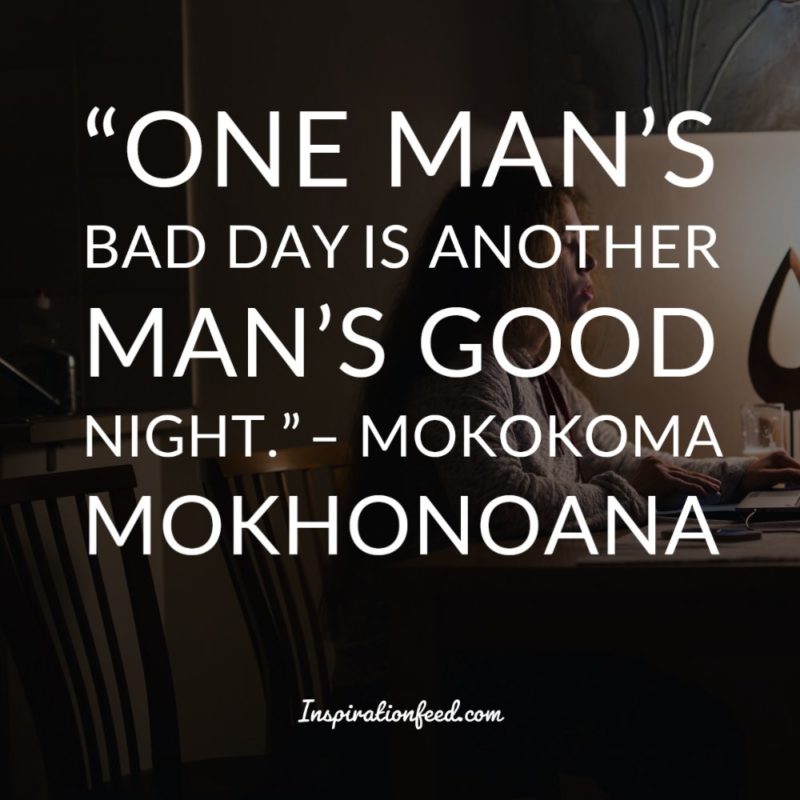 "The time between good night to good morning, all poetries are mentioned by her with his love and their good memories." – Vaishal Sheth
"It was the possibility of darkness that made the day seem so bright." – Stephen King
"They say that God sprinkles his blessings upon the earth every day and I think I have caught one—it's you! Wishing you a good night and I love you." – Unknown
"If it comes back, I think that Friday night is not a good night to be on." – Amber Tamblyn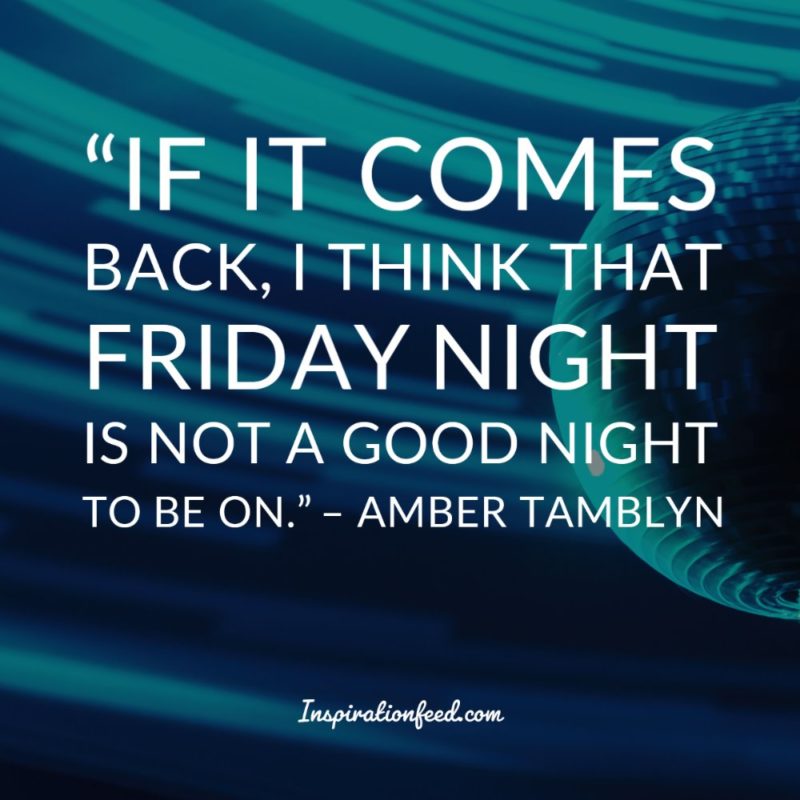 "My idea of a good night out is staying in." – Martin Freeman
"I have loved the stars too fondly to be fearful of the night." – Sarah Williams
"I think the best way to get a good night sleep is to work hard throughout the day. If you work hard and, of course, work out." – William H. McRaven
"You cannot wake a person who is pretending to be asleep." – Navajo Proverb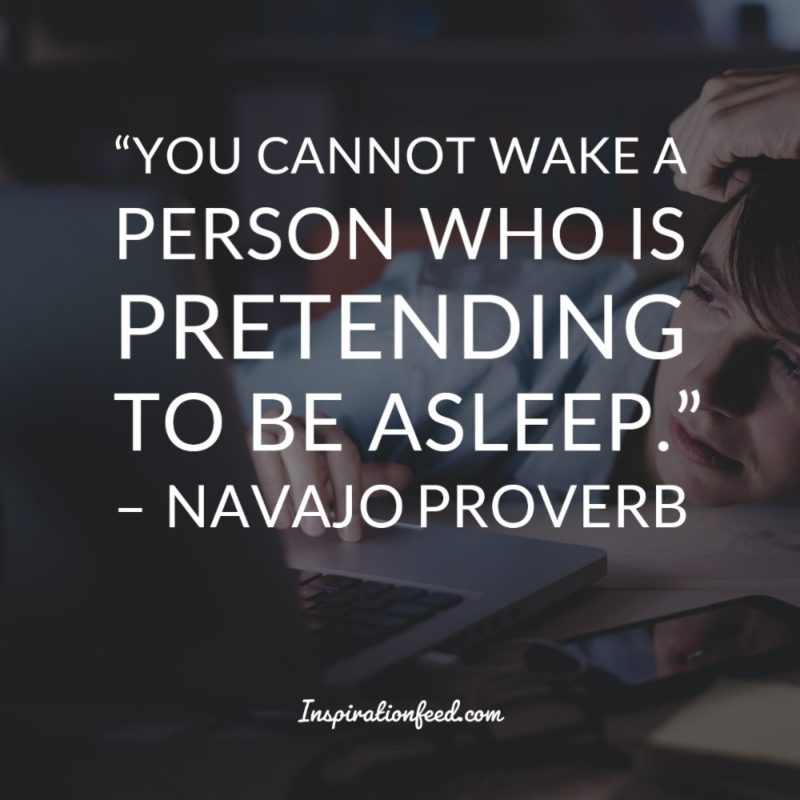 "There is a time for many words, and there is also a time for sleep." – Homer
"Sleep is the best meditation." – Dalai Lama
"Music is love, love is music, music is life, and I love my life. Thank you and good night." – A. J. McLean
"Man should forget his anger before he lies down to sleep." – Mahatma Gandhi
"May I kiss you then? On this miserable paper? I might as well open the window and kiss the night air." – Franz Kafka
"Go to sleep in peace. God is awake." – Victor Hugo
"Early sleep and early wake up gives health and makes you grow." – Portuguese Proverb
"Good night. May you fall asleep in the arms of a dream, so beautiful, you'll cry when you awake." – Michael Faudet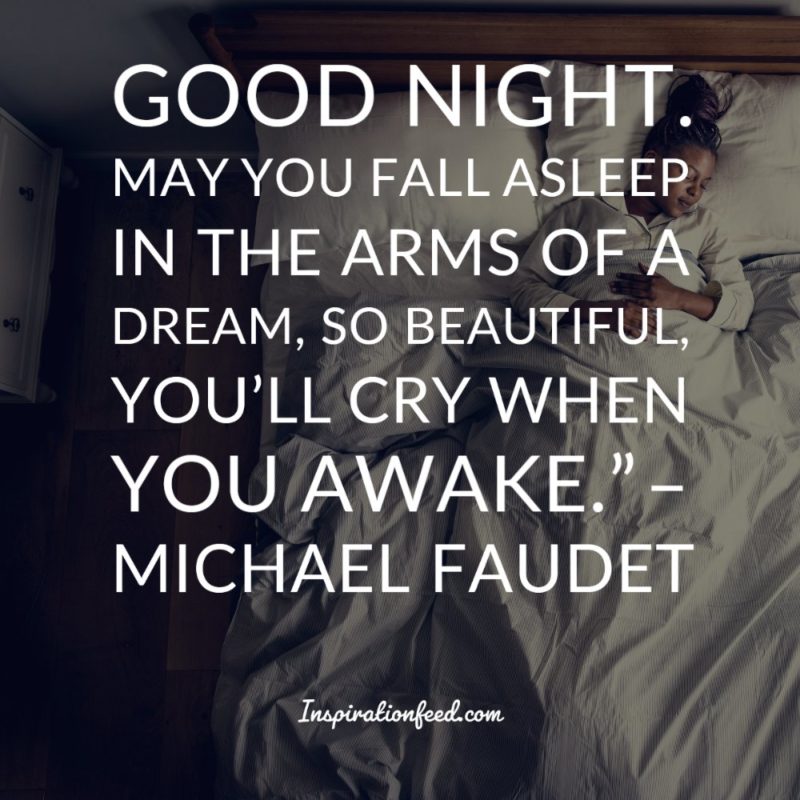 "Fear can keep us up all night long but faith makes one fine pillow." – Matthew 21:21
"Life begins at night." – Charlaine Harris, Dead Until Dark
"Those who dream by day are cognizant of many things which escape those who dream only by night." – Edgar Allan Poe
"Melancholy were the sounds on a winter's night." – Virginia Woolf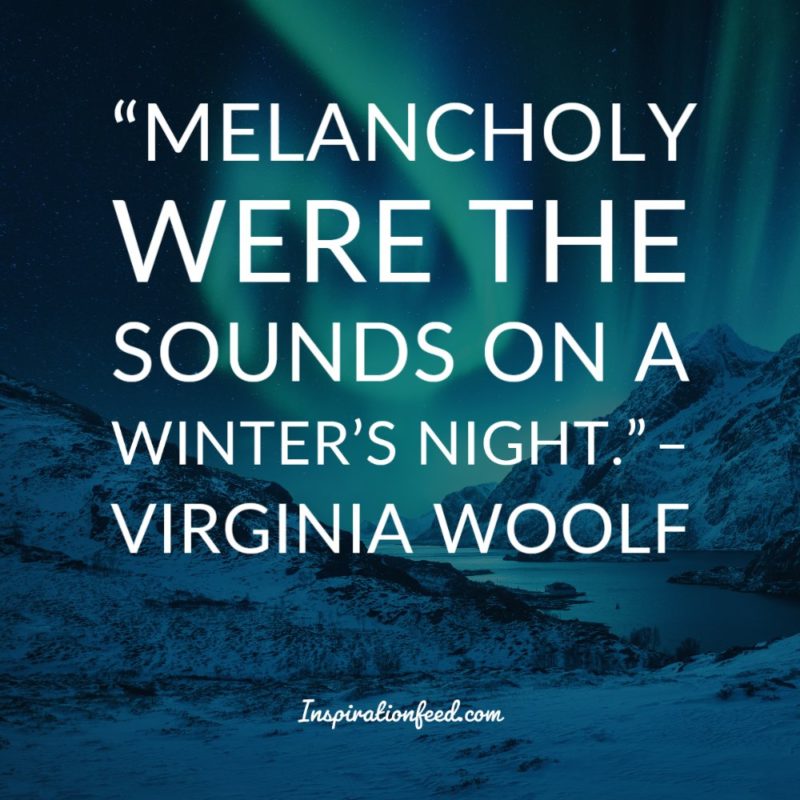 "I like the night. Without the dark, we'd never see the stars." – Stephenie Meyer, Twilight
"I was walking along and this chair came flying past me, and another, and another, and I thought, man, is this gonna be a good night." – Liam Gallagher
"The darker the night, the brighter the stars, the deeper the grief, the closer is God!" – Fyodor Dostoyevsky
"Night is a world lit by itself." – Antonio Porchia
"Whoever thinks of going to bed before twelve o'clock is a scoundrel." – Samuel Johnson
"How did it get so late so soon?" – Dr. Seuss
"All those nights with the phone warming the side of my face like the sun." – Warsan Shire
"My idea of a good night has always been having a lovely meal and a proper conversation." – Kirsty Gallacher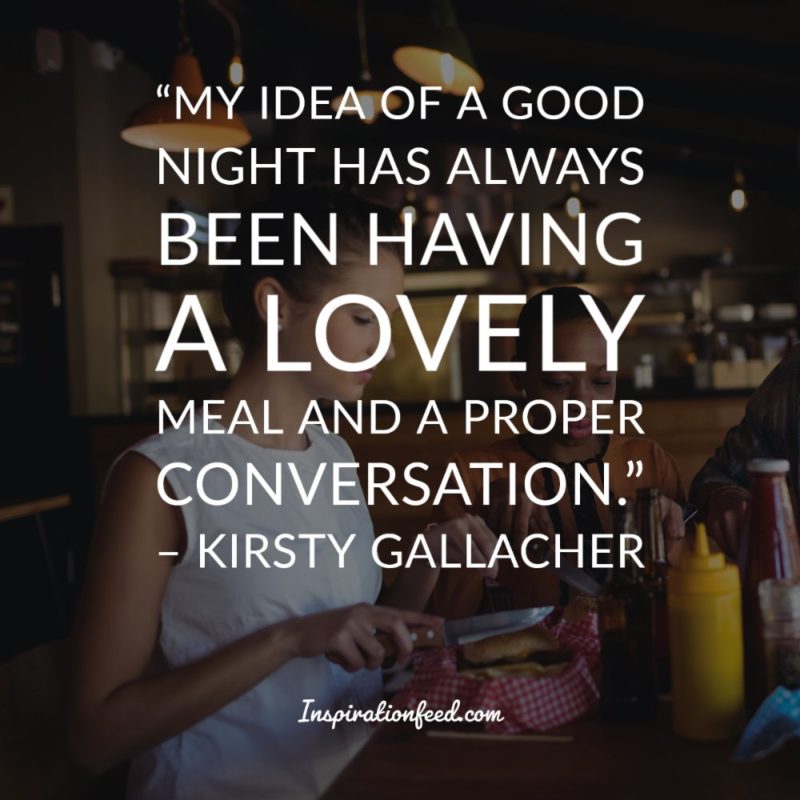 "Do not go gentle into that good night but rage, rage against the dying of the light." – Dylan Thomas
"Sleep, my Bella, dream happy dreams, you are the only one who has ever touched my heart, it will forever be yours." – Stephenie Meyer
"The longest way must have its close – the gloomiest night will wear on to a morning." – Harriet Beecher Stowe
"I prioritize in life. I like to work, I do TV shows, I do a lot of Iron Man training. I enjoy kicking back on a good night and drinking wine until I go to bed, and having fun with my friends. You just have to make time for it and keep it balanced." – Joe Bastianich
"While you dream, I wish that each hope and goal comes true. I just want you to receive everything that you have wished for." – Unknown
"Thank God for everything good that has happened during the day and wish everyone else a good night. Afterward, take a deep breath and sleep tight while dreaming of me. Sweet dreams." – Romancebetweenthelines.com
"That's the advantage of insomnia. People who go to be early always complain that the night is too short, but for those of us who stay up all night, it can feel as long as a lifetime. You get a lot done." – Banana Yoshimoto
"I was walking along and this chair came flying past me, and another, and another, and I thought, man, is this gonna be a good night." – Liam Gallagher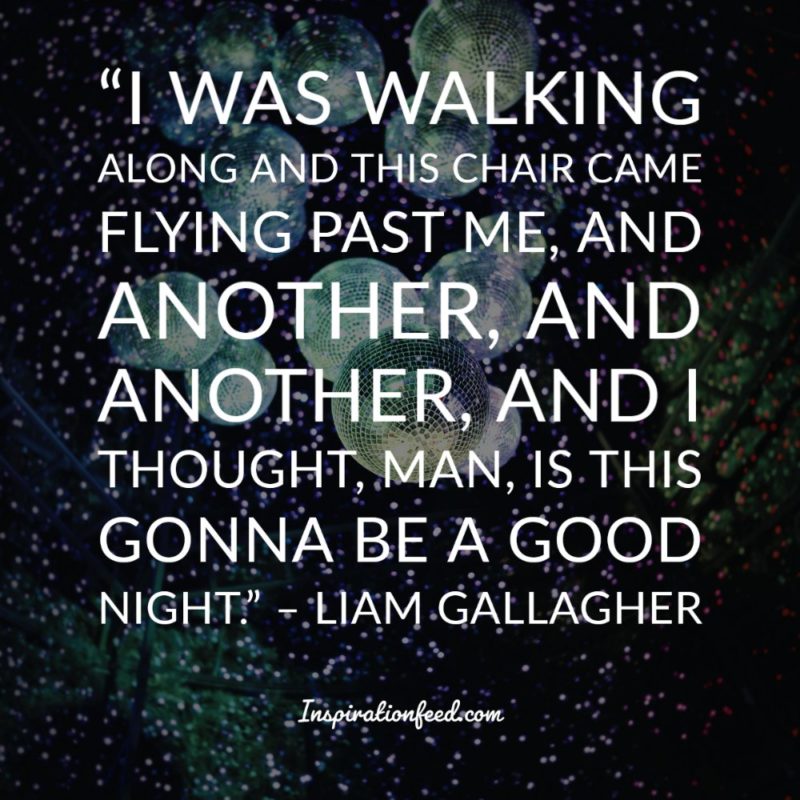 "I just want to say, good night, sweet prince, may flights of angels sing thee to thy rest." – Harry Dean Stanton
"Sometimes I'm so tired, I look down at what I'm wearing, and if it's comfortable enough to sleep in, I don't even make it into my pajamas. I'm looking down, and I'm like, 't-shirt and stretchy pants? Yup, that's fine. It's pajama-y, good night'." – Rebecca Romijn
"Some nights are made for torture, or reflection, or the savoring of loneliness." – Poppy Z. Brite
"I love the silent hour of night, for blissful dreams may then arise, Revealing to my charmed sight – What may not bless my waking eyes." – Anne Brontë
"The sky grew darker, painted blue on blue, one stroke at a time, into deeper and deeper shades of night." – Haruki Murakami
"Those who dream by day are cognizant of many things which escape those who dream only by night." – Edgar Allan Poe
"Life begins at night." – Charlaine Harris, Dead Until Dark
"Night falls. Or has fallen. Why is it that night falls, instead of rising, like the dawn? Yet if you look east, at sunset, you can see night rising, not falling; darkness lifting into the sky, up from the horizon, like a black sun behind cloud cover. Like smoke from an unseen fire, a line of fire just below the horizon, brushfire or a burning city. Maybe night falls because it's heavy, a thick curtain pulled up over the eyes." – Margaret Atwood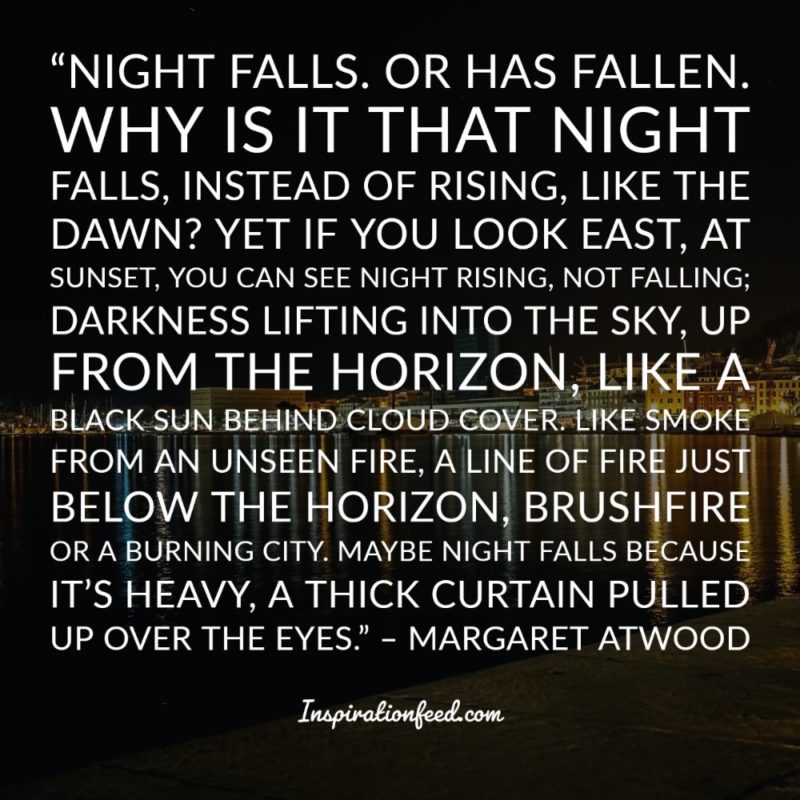 "Good night, and good luck." – Edward R. Murrow
"Sleep is such a luxury, which I can't afford." – Robin Sika war
"A good night in is a series of documentaries." – Elizabeth Debicki
"This is the end of the day, but soon there will be a new day." – Bernard Williams
"The best bridge between despair and hope is a good night's sleep." – E. Joseph Cossman
"Night is the wonderful opportunity to take rest, to forgive, to smile, to get ready for all the battles that you have to fight tomorrow." – Allen Ginsberg
"Goodnight. Sleep awaits those of us who dare to dream." – Anthony T. Hincks
"As the night gets dark, let your worries fade. Sleep peacefully knowing you've done all you can do for today." – Roald Dahl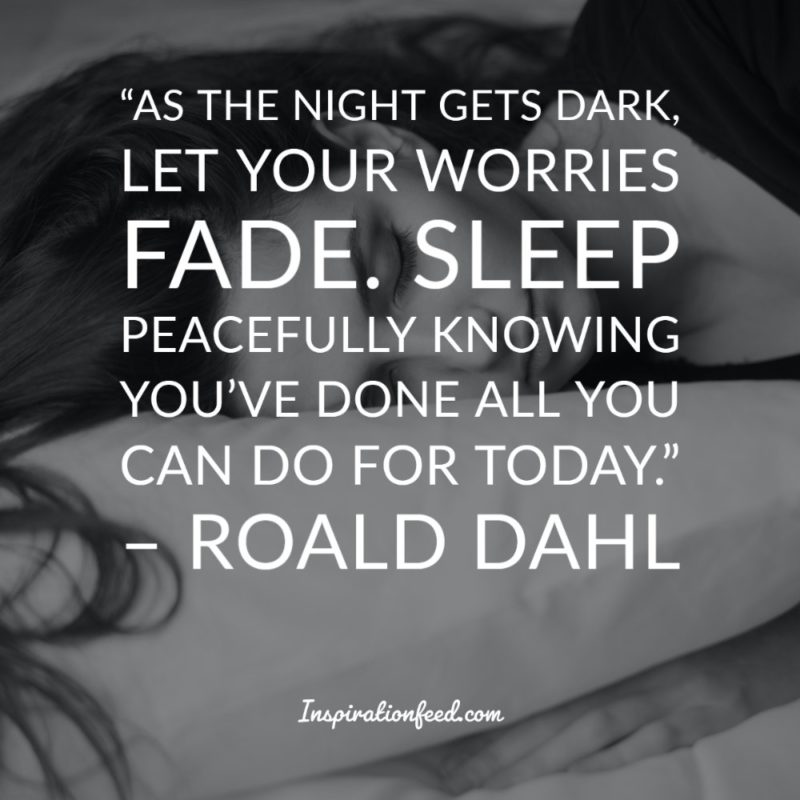 "The sea will grant each man new hope, and sleep will bring dreams of home." – Christopher Columbus
"Before you fall asleep every day, say something positive to yourself." – Enid Bagnold
"The night is more alive and more richly colored than the day." – Vincent van Gogh
"Don't fight with the pillow, but lay down your head and kick every worriment out of the bed." – Edmund Vance Cooke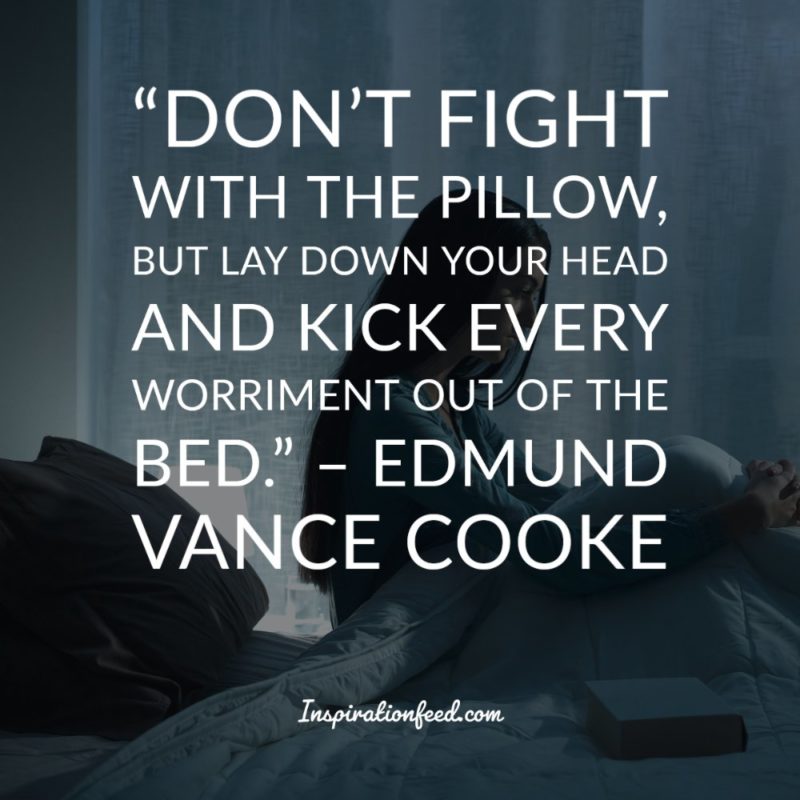 "I have loved the stars too fondly to be fearful of the night." – Sarah Williams
"Day is over, night has come. Today is gone, what's done is done. Embrace your dreams, through the night. Tomorrow comes with a whole new light." – George Orwell
"Night is always darker before the dawn and life is the same, the hard times will pass, everything will get better and sun will shine brighter than ever." – Ernest Hemingway
"Sleeping is no mean art: for its sake one must stay awake all day." – Friedrich Nietzsche
"Throw off your worries when you throw off your clothes at night." – Napoleon Bonaparte
"The darkest night is often the bridge to the brightest tomorrow." – Jonathan Lockwood Huie
"Goodnight stars, goodnight air, goodnight noises everywhere." – Margaret Wise Brown
"And I start sleeping and dreaming and I think I'll dream about you, all through the night." – John Mayer
"The day is over, it's time for rest. Sleep well my dear you gave it your best. Tomorrow comes, oh so soon, close your eyes and awake before noon." – Catherine Pulsifer
"The night is longer than a day for those who dream & day is longer than night for those who make their dreams comes true." – Jack Kerouac
"Life always offers you a second chance. is called tomorrow." – Dylan Thomas
"Goodnight, goodnight, goodnight, What more is there to say than goodnight? We've had a lot of fun and it's time to toodle-oo. Au revoir, auf wiendersehn and Inka, dinks doo. Goodnight, goodnight, goodnight." – Jimmy Durante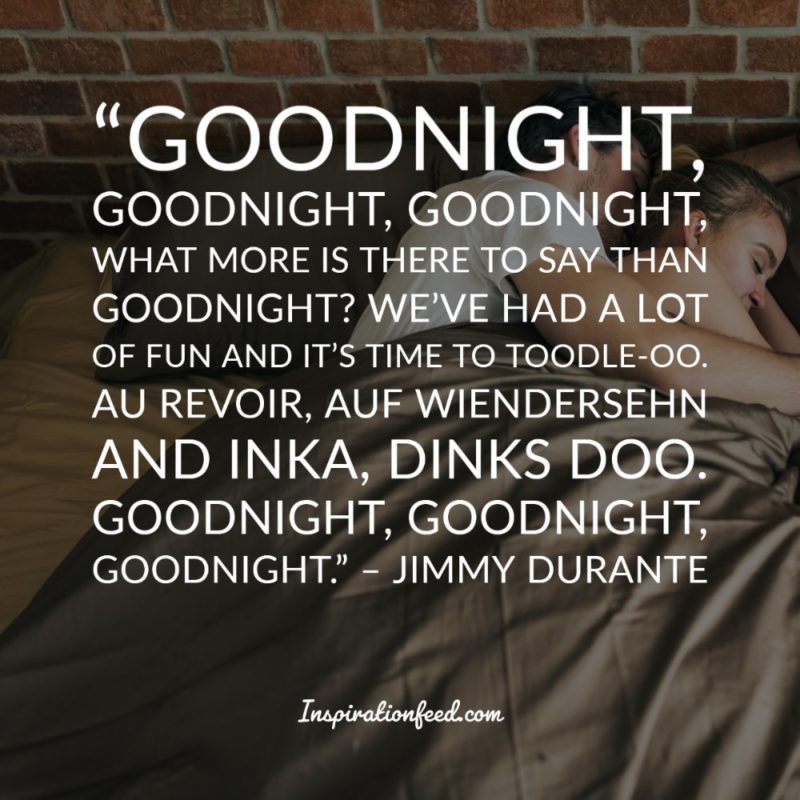 "Good-night dear friend! I say good-night to thee. Across the moonbeams, tremulous and white, bridging all space between us!" – Hester A. Benedict
"May the good memories of today lull you to sleep." – Kate Summer
"I love the silent hour of the night, for blissful dreams may then arise, revealing to my charmed sight – What may not bless my waking eyes." – Anne Brontë
"Never apologize for burning too brightly or collapsing into yourself every night. That is how galaxies are made." – Tyler Kent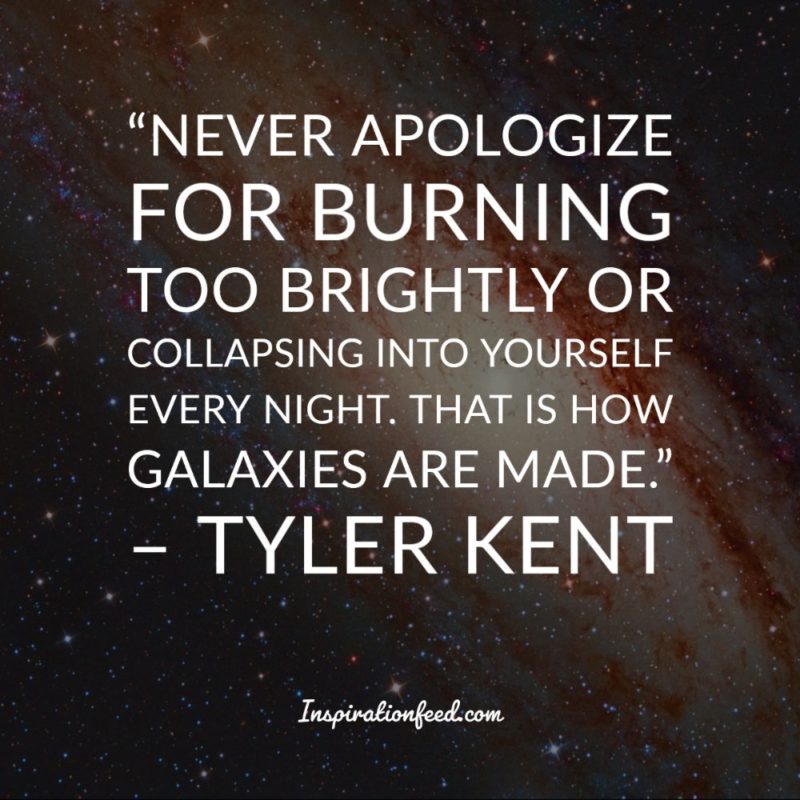 "I wish for you a good night of sleep, sweet dreams, and a smiling morning." – Debasish Mridha
"The time between good night to good morning, all poetries are mentioned by her with his love and their good memories." – Vaishal Sheth
"I close my eyes, then I drift away, into the magic night I softly say. A silent prayer, like dreamers do, then I fall asleep to dream my dreams of you." – Roy Orbison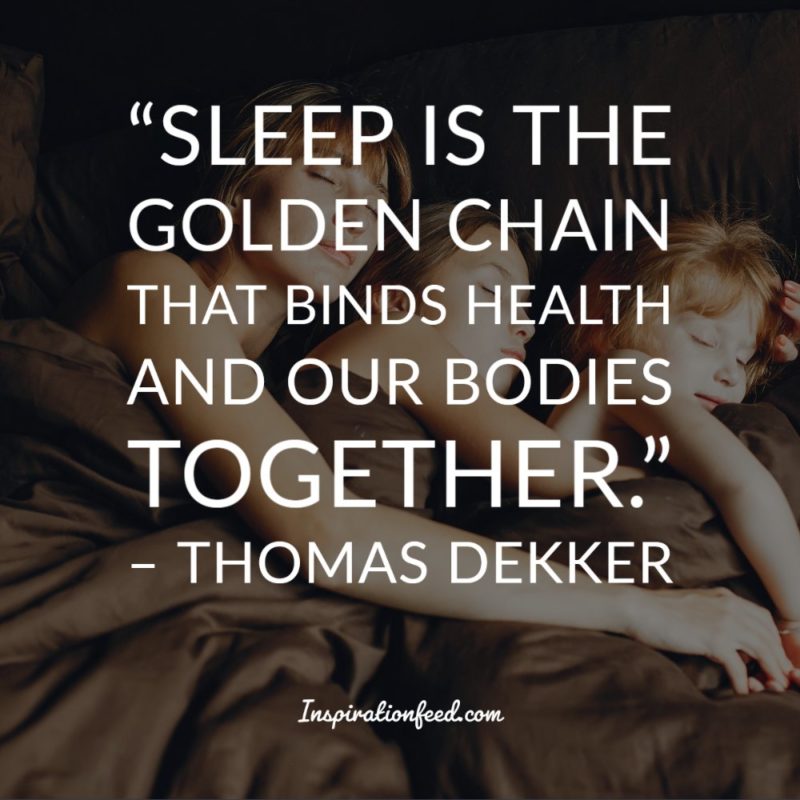 "Sleep is the golden chain that binds health and our bodies together." – Thomas Dekker