Last Updated on January 24, 2022
While Microsoft Word still remains the go-to word processor, Google Docs has witnessed a tremendous rise in popularity over the past few years. One of Google Docs' strongest selling points is that it comes with various collaboration features, including allowing users to view and edit the same document in real time. With Google Docs, users can also create, save, and access their documents safely online.
In addition to those impressive features, Google Docs also supports plenty of add-ons that offer extra functionality to document formatting. Google Docs add-ons are basically third-party application modules that you can install on your Google Docs to help you customize your documents further.
This post shall review the top 10 Google Docs add-ons.
1. Styles
Styles allows you to customize your document design in a single click. The add-on is similar to Microsoft Word's page style that features unique font and color combinations. One of the best things about the Styles add-on for Google Docs is that you can choose from up to 20 different pre-made document styles.
To use,
i. Open the styles menu
ii. Select your desired style
iii. Click "Apply style"
NB: Remember that Google Docs doesn't allow you to save your own style, you can only apply it on the go.
2. Doc Builder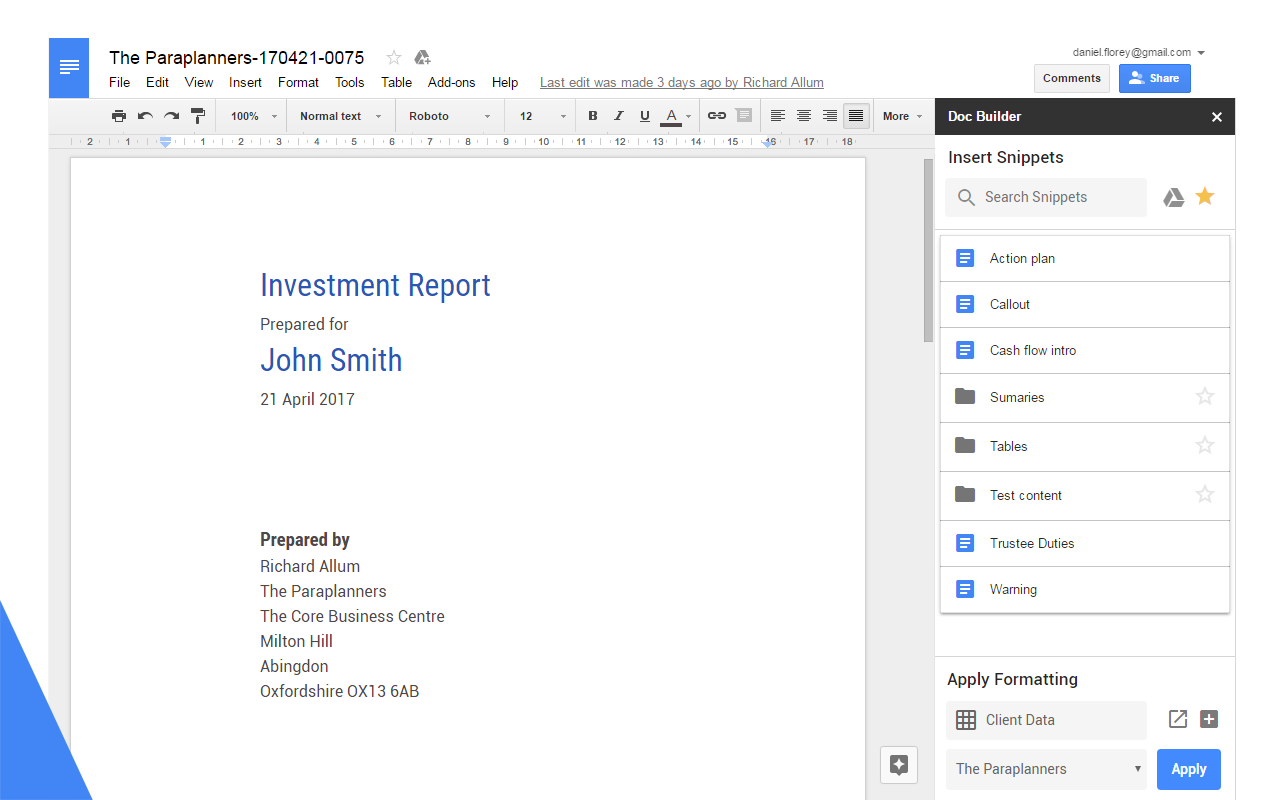 Doc Builder lets users insert snippets into their documents and then save the custom styles. The add-on is ideal for inserting snippets of the text that you frequently use, such as your email, resume, or invoice templates.
To use,
i. Open the sidebar in a new document
ii. Select the file that you wish to add snippets to
iii. Proceed to the add-ons menu and select Doc Builder
iv. Choose any text, formatting, image, etc. from your older files and insert those snippets directly into your new document
3. Footnote Style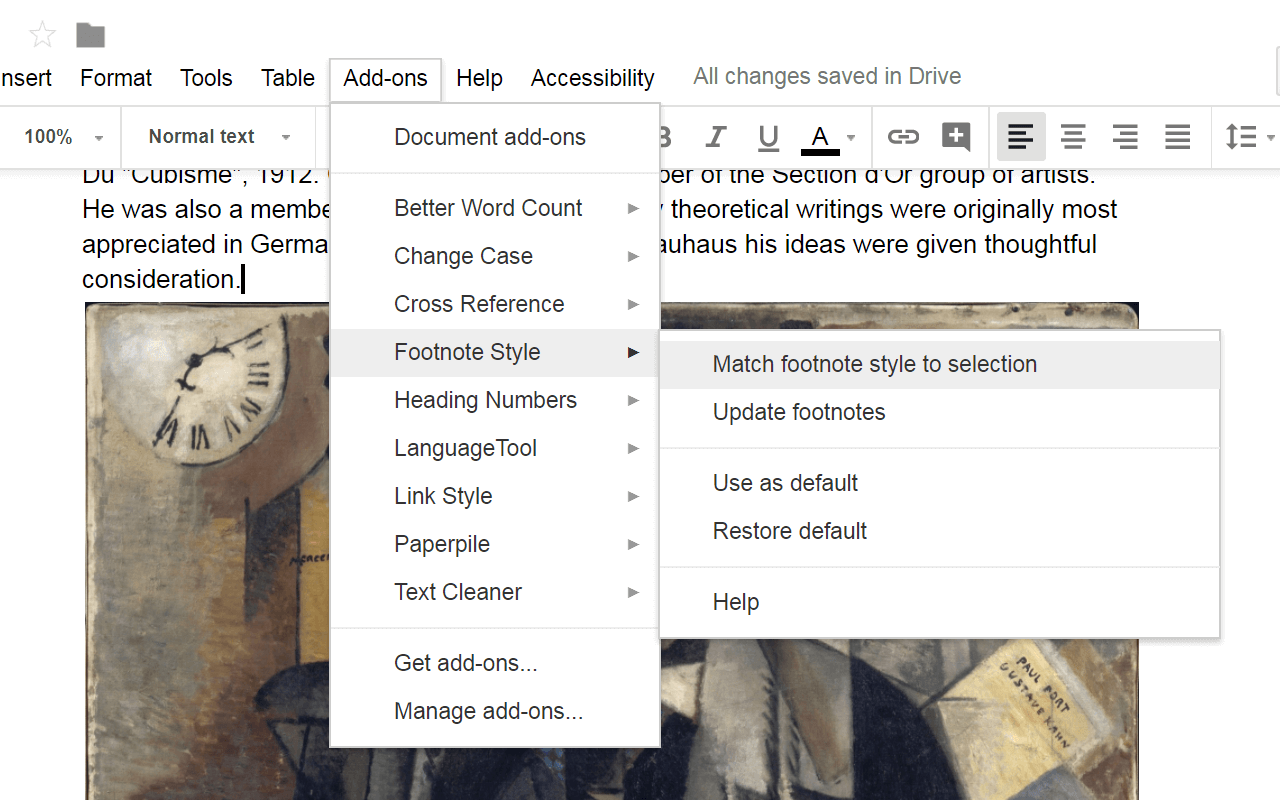 This add-on is for footnotes design. It's important to note that Google Docs comes with a style editing tool that allows you to set your favorite default style to titles and headings. Unfortunately, the built-in tool doesn't offer styles for footnotes, and that's where the Footnote Style add-on comes in. By default, this add-on is basically the 10th point black Arial text.
To use,
i. Select the one note
ii. Choose the style that you like and click on it
iii. Click "Update footnote style to match"
iv. Add all your footnotes
v. Go to the menu and click "Refresh footnotes"
All your footnotes should be formatted now.
4. Text Cleaner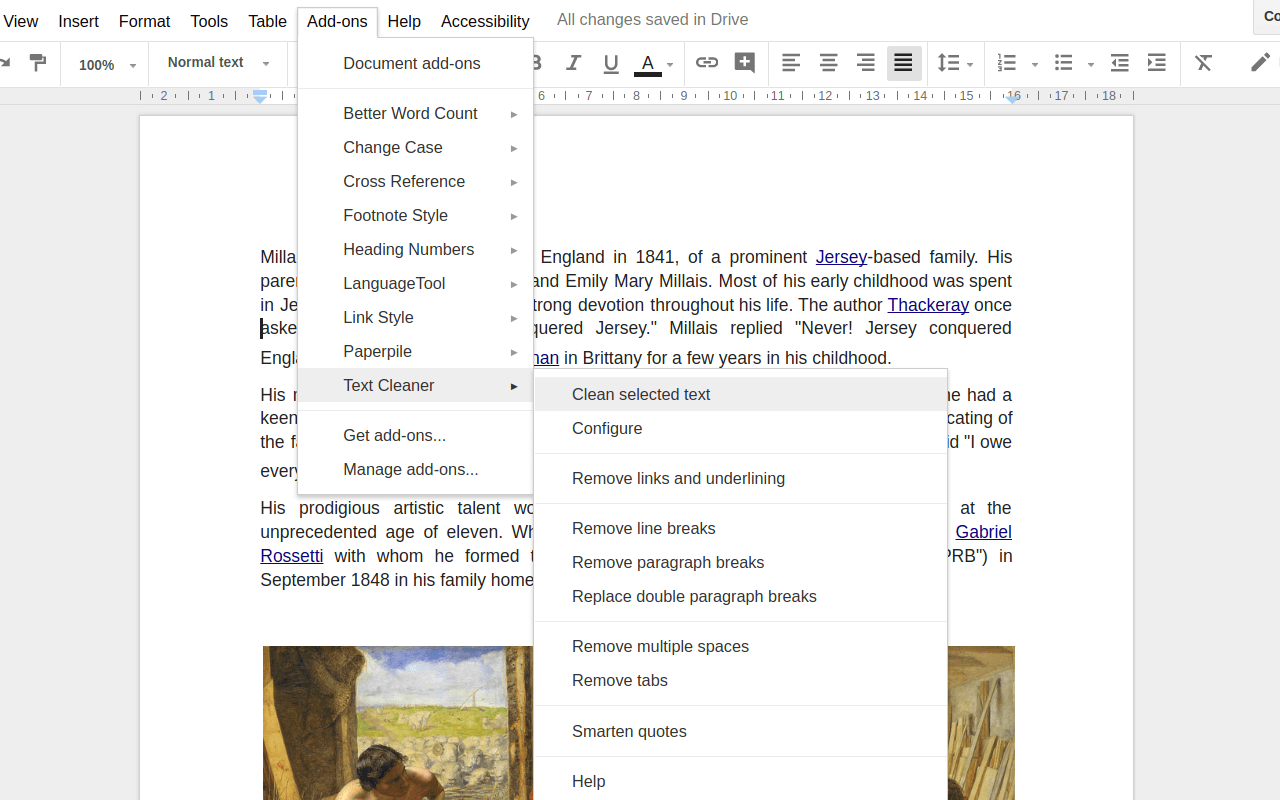 As the name implies, Text Cleaner cleans up your text and gets rid of unnecessary formatting. Note that applying Google Docs' built-in Clear Formatting tool removes all of your formatting. However, Text Cleaner only deletes the formatting from the selected area, which includes spaces and line breaks.
To use,
i. Highlight the section of the text that you wish to clean
ii. On the add-ons menu, select Text Cleaner
iii. Proceed to the configure option
iv. Select the formatting you'd like to delete and what you want to keep
v. Hit "Save"
5. Code Blocks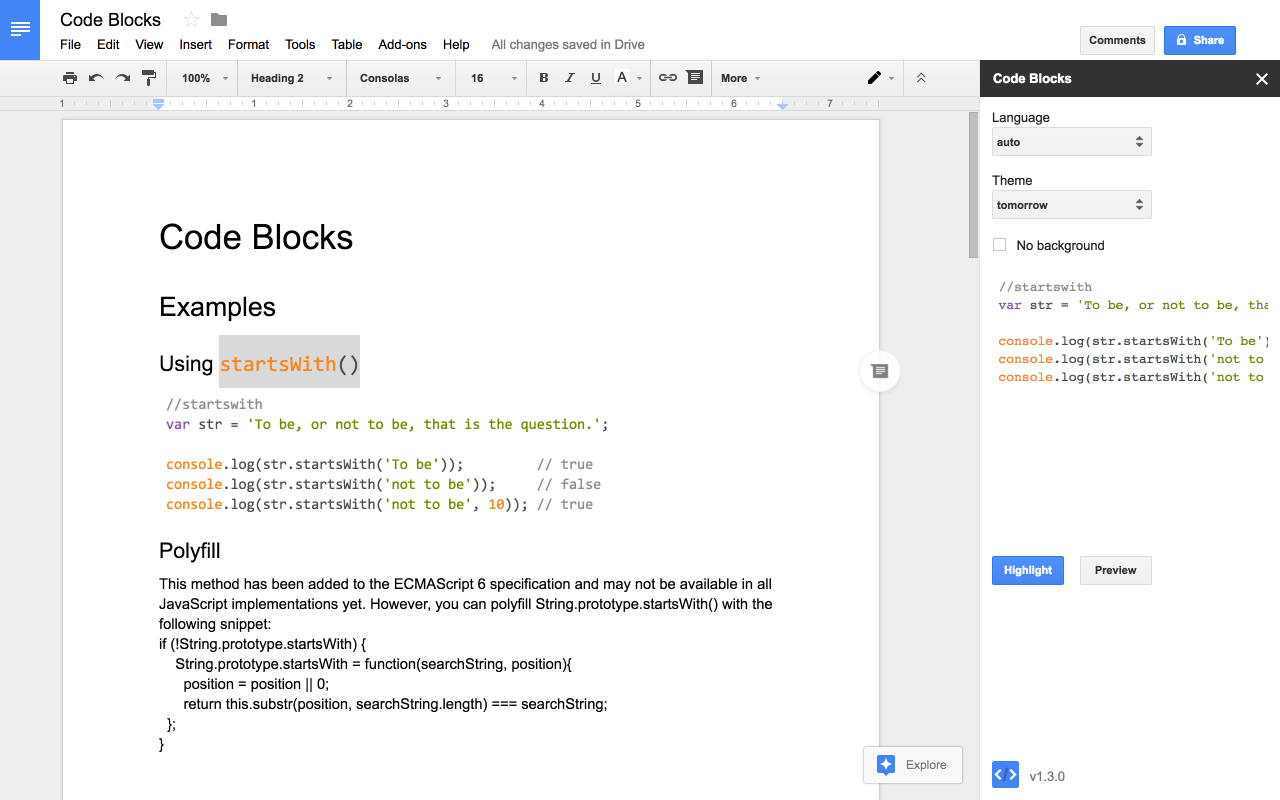 Code Blocks adds the formatted codes to your documents. The add-on is particularly invaluable if you're using Google Docs to write a code documentation and wants to attract comments on the codes.
To use,
i. Select the code in your document
ii. Open the Code Blocks sidebar
iii. Choose and apply your desired language and theme
iv. You can click "Preview" to get a glimpse of how the formatted code will look in your document
v. Complete the process by choosing whether to use or delete the text's background
6. Doc Tools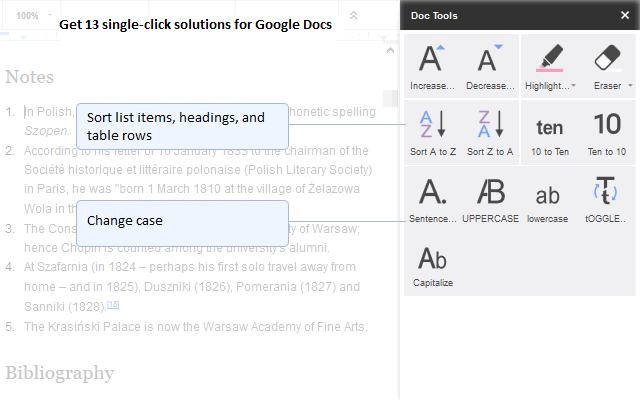 The Doc Tools add-on for Google Docs is used to sort text in lists. Built-in Google Doc tools come with various formatting features that you can use to change the capitalization of your text as well as highlight the text. But if you're looking to customize your text further by sorting it, you apply the Doc Tools add-on.
To use,
i. Choose a list or paragraphs
ii. From the add-on menu, choose "Sort the select ascending or descending"
iii. You can choose to select your text alphabetically, numerically, or both. You can also choose to replace numbers with letters and vice-versa
7. Translate
Translate translates your Google Docs texts in various languages, including English, French, German, Spanish, and Japanese. If you'd like to translate your document into any other language, you can use the Translate+ function. After translating your document, you can only apply the changes to your document in Safari or Chrome browsers.
To use,
i. Highlight the section of your text you wish to translate
ii. Go to the add-ons menu, then to Translate add-on
iii. Choose the language you'd like the text to be translated to and apply the changes
iv. Complete the process in a Chrome or Safari browser
8. Lucidchart Diagrams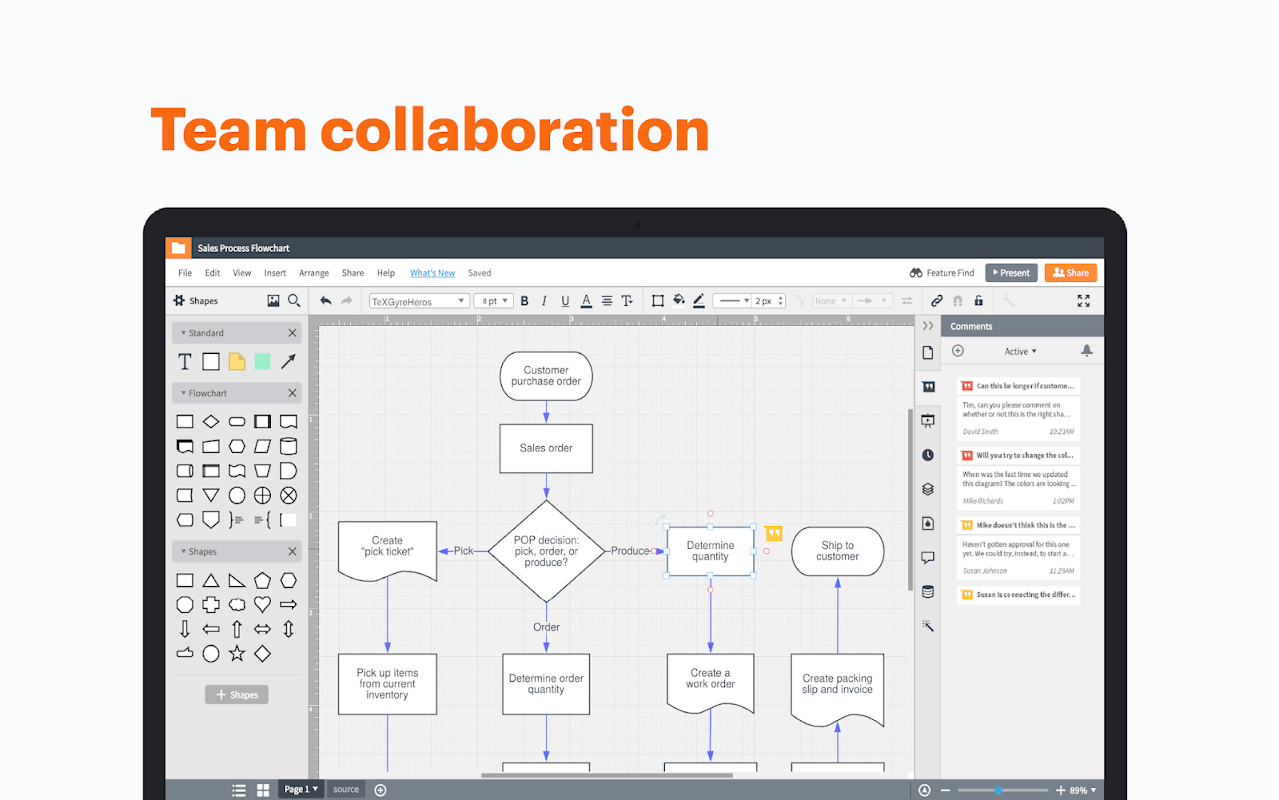 When you want to add all manner of graphics to your Google Docs, then this is the add-on to install. As it involves charts and graphs, Lucidchart Diagrams can be a bit difficult to figure out. It's also one of the add-ons that doesn't work entirely on Google Docs. To complete the chart creation process, you may need to go outside of Google Docs.
To use,
Place the cursor where you wish to insert your diagrams
Create your diagram on the Lucidchart app
When done, insert the diagram onto your document from the Lucidchart sidebar
9. WordPress.com for Google Docs
WordPress.com for Google Docs makes the process of publishing your work quick and easy. It's especially recommended for bloggers who're looking for a Google Docs add-on that allows them to publish their content as soon as it's ready.
To use,
 1. Format your document using Google Docs formatting features
Alternatively, you can write in Markdown text
2. Once the document is ready for publishing, save it using the WordPress add-on
The document will be saved automatically on your WordPress as a draft post, including any images, charts, or graphs
3. You can then publish the document onto your blog directly from your WordPress admin
10. DocSecrets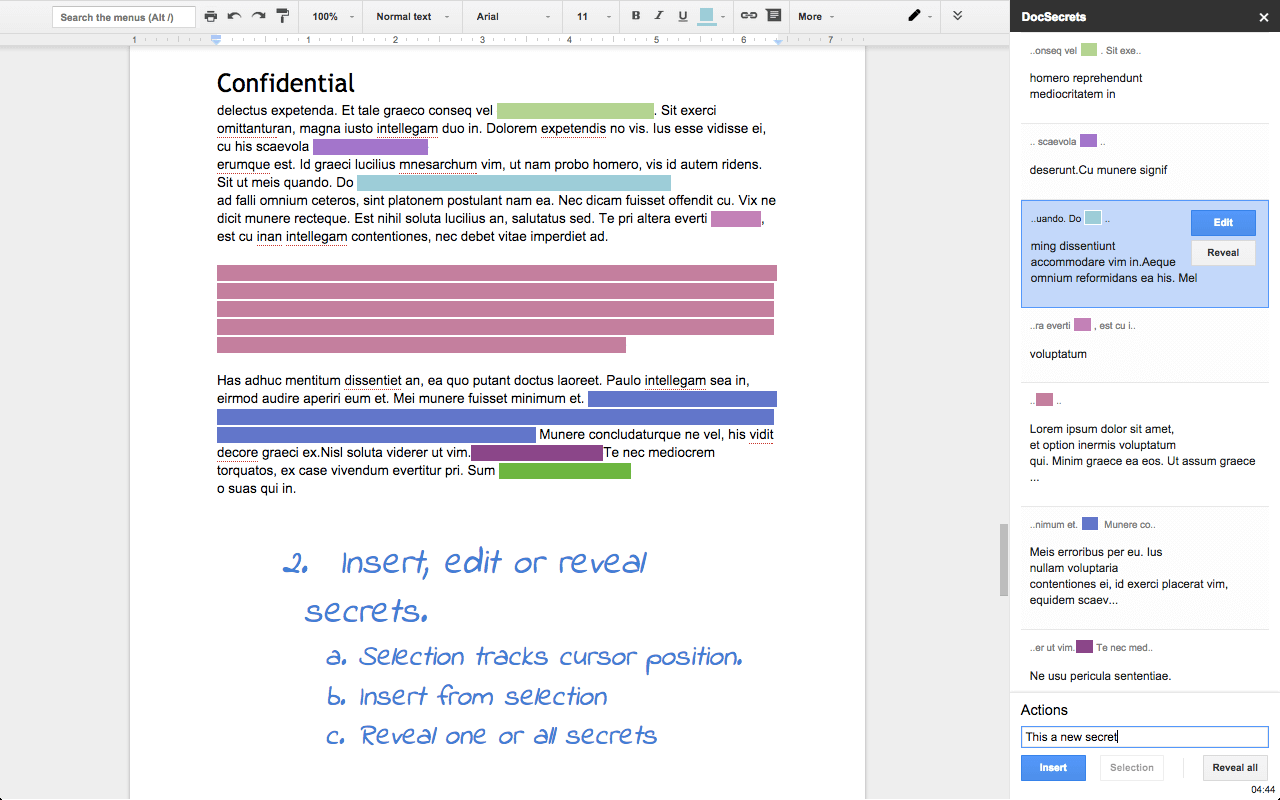 After going through the rigor of preparing a document on Google Docs, you'd want to protect it from unauthorized access. That's where the DocSecrets add-on comes in. With this add-on, you can password-protect your Google Doc documents and control access to the file.
To use,
Go to the side panel of Doc Secrets and enter your password
In the "Insert" field that appears, type your preferred secret text
Select the portion of the document you wish to hide and click "Censor Text"
You can now share your password with your Google Docs collaborators
Conclusion
Google Docs comes with plenty of add-ons that let you personalize your documents to your desired specifications. The ten add-ons we've reviewed here are definitely a great place to begin as far as customizing your text goes.