Last Updated on January 25, 2022
When faced with the task of creating presentation slides, the top programs that come to many people's minds are Google Slides and PowerPoint. It can be rather difficult to choose between the two platforms since they both have amazing tools that can be of great use when creating impeccable slides.
Although PowerPoint has been around for over three decades, its more recent counterpart, Google Slides, has proven to be a worthy competitor. Both options have their pros and cons; however, in order to make a wise decision, you ought to weigh how each one can benefit your specific project.
Inasmuch as these programs have their differences, one aspect that tends to be common on both platforms is the ability to incorporate templates. Slide templates have proven to be indispensable tools in the presentation realm; they can help you save tons of valuable time that you'd otherwise spend fine-tuning your slides.
What's more, given that there are plenty of template options to choose from, you can be sure to find one that suits the general theme of your presentation. You can visit hislide.io to check out a huge selection of both PowerPoint and Google Slides templates.
Differences Between Google Slides and PowerPoint
Ultimately, the biggest influence on the program you chose to create your slideshow is the type of presentation you're doing. There are certain factors that are unique to each program; hence, the one you choose must be able to meet the requirements of your presentation. To help make this decision easier, here are some of the key differences between PowerPoint and Google Slides.
Costs Involved
Google Slides can be accessed for free as a Google application and used to create presentation slides without the need for a subscription. Still, you can also get Google Slides as part of the G Suite Business application which comes with several additional features and has a monthly subscription.
On the other hand, PowerPoint is part of Microsoft Office; therefore, if you want to use it, you'll need to get a Microsoft Office license. This implies that you'll have to part with a monthly or annual subscription ranging from $8-$150.
Supported File Formats
When creating a presentation, you're bound to import files such as images, video clips, and documents from different sources. When doing this, it's important to consider the file formats supported by the program you choose in order to avert embarrassment when you finally get on stage.
PowerPoint supports a larger range of file formats than Google Slides, making it a lot more useful if you want to include various files in your presentations. Even so, Google Slides supports a few formats that PowerPoint doesn't, such as .txt files; thus, making a choice may boil down to which types of files dominate your presentation.
Online and Offline Accessibility
Google Slides was created primarily to be an online application and works flawlessly when you have a decent internet connection. The platform is mainly cloud-based; consequently, you can expect to have stellar online performance. Moreover, Google Slides can also be used offline if you can't access the internet at any given time; all you have to do is turn on the offline feature when you're connected to the web to ensure all your work is saved.
Similarly, PowerPoint can also be accessed both online and offline. However, the application was primarily meant to be used offline; so the online version of PowerPoint isn't as extensive as the offline one.
Special Effects
When it comes to special effects such as animations and transitions, PowerPoint is the clear winner. Although Google Slides offers a few decent special effects, they seem quite basic when compared to the ones found in PowerPoint.
For this reason, creative presenters tend to prefer PowerPoint due to the program's extensive selection of effects. Even so, it's important to note that the online version of PowerPoint is a lot more basic than the desktop version; therefore, it doesn't have as many special effects.
Even though Google Slides and PowerPoint have their differences, there are a lot of advantages that come with using either of the two programs. Here's a breakdown of the merits you get when you use either of them.
Advantages of Using PowerPoint
Here are some of the merits that come with using PowerPoint to create presentation slides.
Extensive Customization Options
PowerPoint was created to serve as a professional application for creating presentations. For this reason, it has a wide selection of customization tools that give you the ability to make extensive changes to your presentation slides. In addition, it also has image editing capabilities that make it even more versatile.
Compatibility with Multiple File Formats
One of the biggest perks of using PowerPoint is the fact that you can import several various types of files without converting them. The program supports numerous file formats including .mp4, .png, .jpg, and .tif among others.
Advantages of Using Google Slides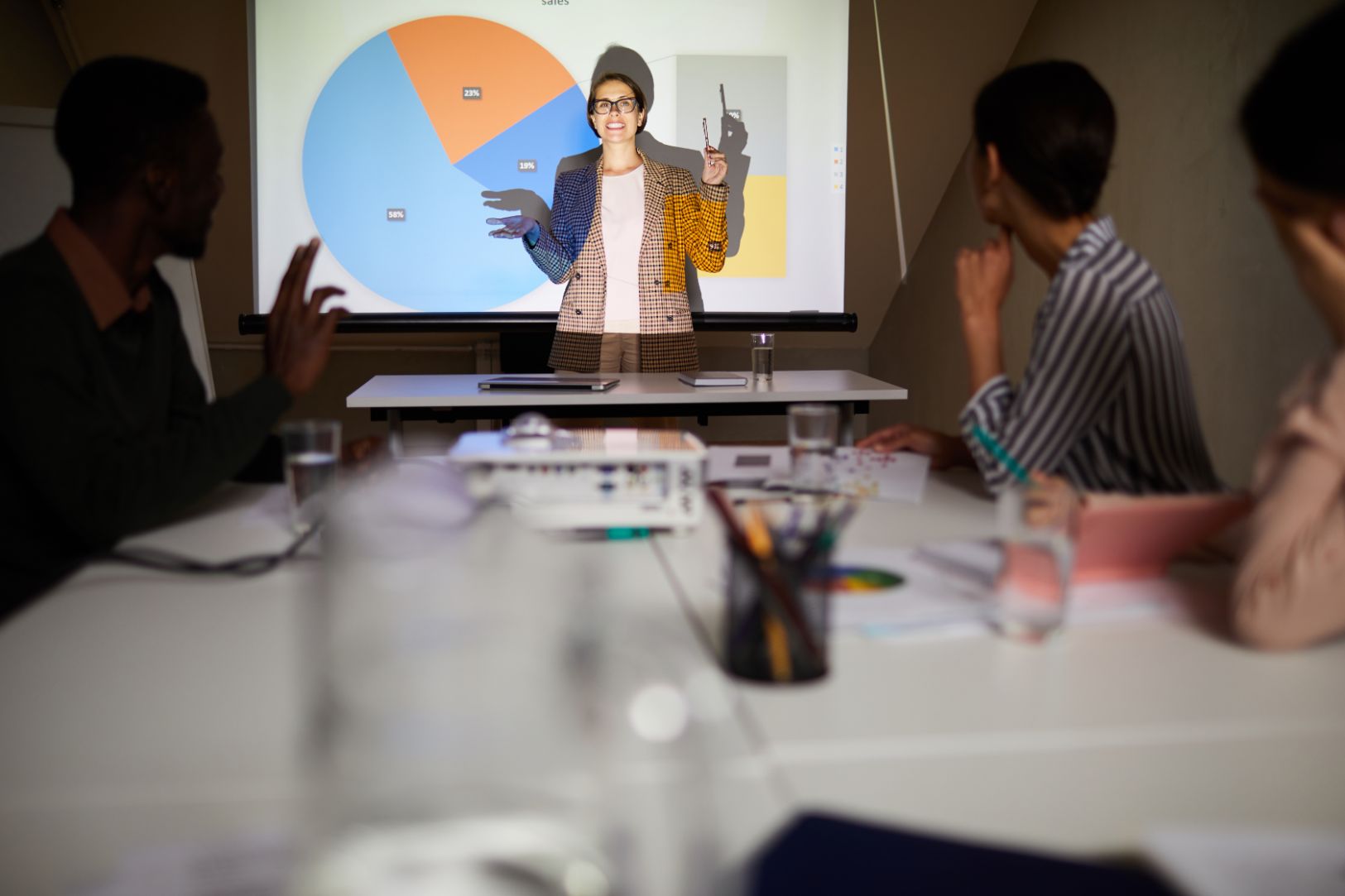 Although Google Slides mainly provides basic features, here are some of the pros that come with it.
Excellent AutoSaving Features
There's nothing worse than working on a project for hours on end only to lose all your progress because you didn't save it. Nevertheless, with Google Slides, you don't have to worry about this problem. Since the program is cloud-based, everything is instantly saved to your cloud; ergo, you can be completely sure that you won't lose anything as long as you're connected to the internet.
Given that Google Slides is cloud-based, there's no need to install anything on your computer. As a result, this makes it a lot easier to access your project from any device, anywhere; all you need to have is access to the internet and you're good to go. On top of that, the only requirement that's needed when you want to access Google Slides is a Google account, which doesn't require any preliminary payments in order to use the platform.
Conclusion
There are certainly several advantages each program has over the other. Still, your decision should ultimately be dictated by what your particular presentation requires; the information provided above can be a great place to start when looking to choose the superior program.