There are few greater ways to enjoy life than by heading outdoors for some fresh air and exercise. However, more people than ever before live hectic lives and have indoor jobs that leave them little time for enjoying the outdoors as much as they should.
The good news is that there are some great ways of enjoying the great outdoors that anyone can start doing right away. The following are a few ideas you might like to bear in mind the next time that you want to plan a trip out.
Do Yoga Outside
Yoga has seen an explosion in popularity in the last few years, as millions of people have discovered the health benefits and tranquillity that they get from it. In the US alone, it is believed that close to 40 million people now carry out this spiritual form of exercise.
Doing yoga at home is enjoyable, but taking it outdoors adds a new element to the whole experience. You can truly feel in touch with nature by doing it in this way and get lots of fresh air into your lungs at the same time.
Some of the options include yoga on the beach, in a park, or out on the water on a paddleboard. Each of these methods has its own advantages and drawbacks for you to consider.
Start Kayaking at the Weekends
Finding a healthy and enjoyable exercise for the weekend is now a huge priority for a lot of us. After a week at work, this is the time to stretch out legs and get our hearts working away healthily with some enjoyable exercise.
Among the best options just now is the sport of kayaking. This is a hobby that anyone can get started with very easily, and it lets you explore new places in a thrilling new way too. For instance, you might decide to go kayaking in local lakes and rivers before gradually looking further afield.
An interesting option is to go fishing in a kayak. To do this, you could get started with a stand-up fishing kayak and look for designated fishing spots near you. There is still some exercise involved, but also a relaxing element that can make it ideal for getting a break from the routine.
Enjoy Walking and Hiking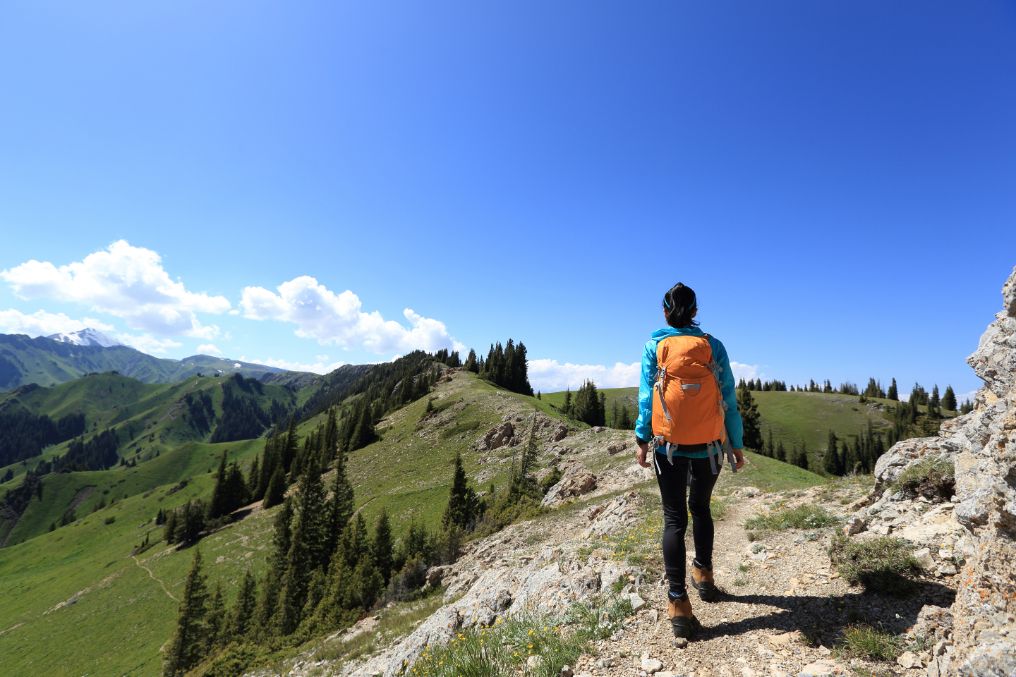 One of the simplest ways to enjoy more outdoor life is to start to walk more often. This is something that requires little or more planning and can lead to some incredible experiences each time that you do it. Just walking to work or to the shops increases your chances of meeting someone interesting or seeing new sights.
If you want to take it a bit more seriously then you could look at some of the best hiking routes that you might like to try and that you can access fairly easily. If it is a long or challenging route, you probably want to buy some proper hiking gear and take some basic safety gear with you,
The great thing about hiking is that you can enjoy it on your own or with company. Some people love to meet up with friends and walk together, stopping at a pub or restaurant along the way. Others see it as a perfect opportunity to spend some time alone and reflect on whatever they don't have time to think about during the rest of the week.
Discover the Pleasure of Picnics
Getting out to eat some delicious food in the fresh air has long been an appealing activity. Picnicking became especially popular in 18th century France following the Revolution, but people have been enjoying this sort of thing for a lot longer than that.
The only essential requirement for doing this is some food and the desire to get outdoors. After that, it all depends upon your mood and personal tastes.
For instance, you might take sandwiches to the beach or have a barbecue in the park. Going out with a picnic is the kind of pleasant activity that can be done in so many different ways that everyone has their own favorite approach.
A sensible idea here is to vary things as much as possible. Trying out new foods and exploring different locations is sure to keep things fresh and interesting for longer. As with all of the other ideas we have looked at here, this is something that can help you to build some terrific memories while having fun.