Last Updated on
The SEO game has changed drastically over the years.
As search engines continue their crackdown on spammy links and nonsensical content, SEO professionals are becoming more creative in finding ways to rank in the SERPs.
So creative that some have ventured out into grey areas, or what SEO professionals like to refer to as grey hat techniques.
While these techniques do not necessarily go against guidelines set by search engines like Google, they can be pretty "questionable."
They carry a bit of a risk because they're potentially an algorithm update away from becoming a black hat technique.
But we can't ignore the fact that these techniques can work like a charm in getting your website to rank fast.
If you're ready to step into the grey area, here are five of the most effective grey hat techniques that will grow your organic traffic fast.
Building links using web 2.0 sites
Web 2.0 sites are basically hubs that allow users to contribute their own content to the platform. Examples of such are WordPress.com, Blogger, and others where you can sign up and create content on the go.
Compared to web 1.0 sites that use the web as a reading platform, web 2.0 sites treats the web as a publishing platform that encourages its users to participate in different conversations.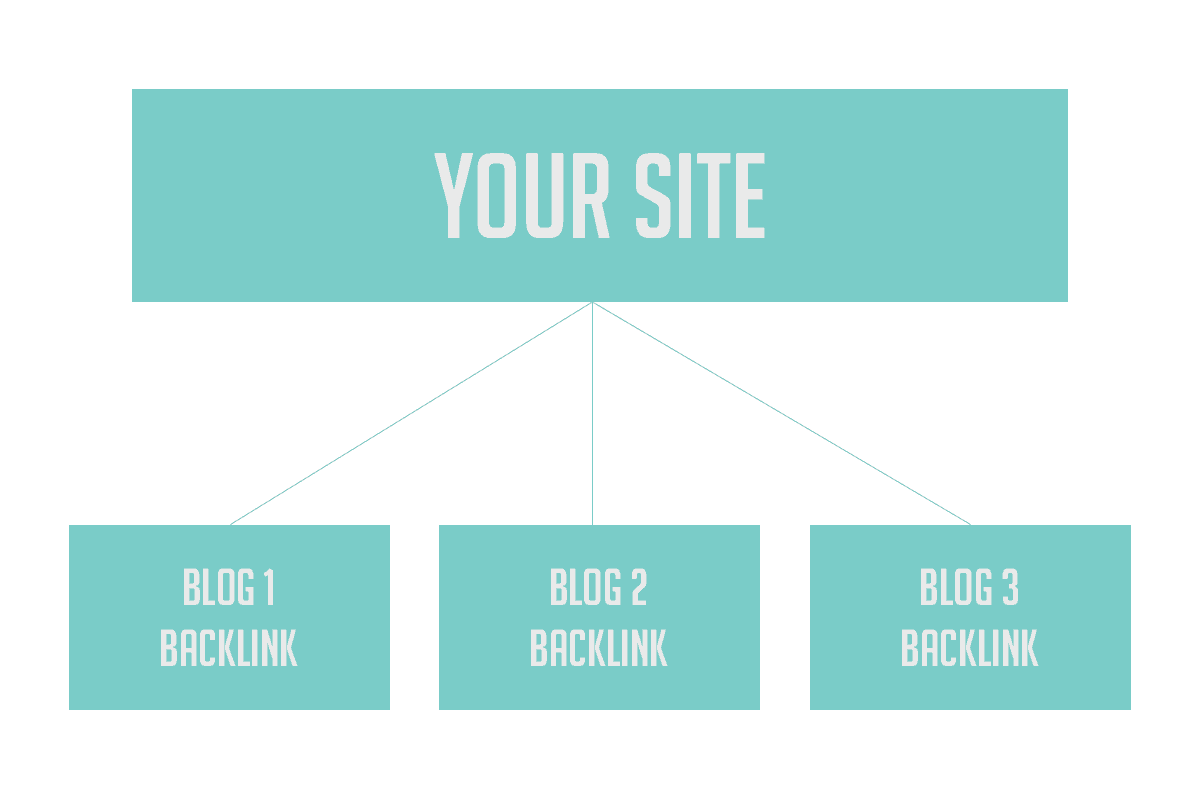 The thing that sets Web 2.0 sites apart from the rest is that it thrives on collaboration.
It may not be as popular as guest posting, but building links via web 2.0 sites is a grey hat technique that many link builders still do today.
Although most of the links are nofollow, they're great for developing a diversified backlink profile. And if you're lucky enough to find web 2.0 sites or directories that give dofollow links, these links can help improve your website's ranking in the SERPs!
But the best thing about web 2.0 sites is that they can help drive quality traffic to your website.
Answering questions on Quora, which is another example of a web 2.0 site, is a great way to engage your target audience, which then will help you increase your brand awareness.
Developing tiered guest posting
If building links on web 2.0 sites seems like child play, then multi-tier link building might be more up your alley.
For the uninitiated, multi-tier link building is the process of building backlinks pointing to your backlinks.
It helps increase the value of your backlink and strengthens your site's authority. It's one of the most effective ways to build hundreds of backlinks without raising any red flags.
While some SEO professionals tend to consider this technique as black hat, but with the right approach, it can be very effective.
For example, you can buy these guest posts by DFY Links to build backlinks to your site as your first tier.
Your next tier could be building links to those guest posts on your web 2.0 properties. Tier 3 could be building links in blog comments to your web 2.0 properties.
Editing links in published pages
This tactic is also known as niche edits and will require some legwork and people skills from your end.
Your goal is to find relevant posts on high-quality sites where you can insert links to your site. Since you won't be able to edit the content on published pages yourself, you'll need to reach out to the authors and ask them to edit the post and include a link to your website.
While it seems like a lot of work, niche edits are known to get a better ROI than guest posts.
Since the articles that you're trying to get a link from are already indexed, it has an almost instant effect on your rankings.
Plus, niche edits are cheaper to execute because you won't have to pay much for any content costs.
Using Google Authority Stacks
Here's a technique that Google hasn't brought down the hammer on.
It may sound complicated but building a Google Stack for SEO is simpler than it seems.
The idea is to build links to your site on Google properties like Sites, Sheets, Docs, Slides, and YouTube (or even Youtube alternatives).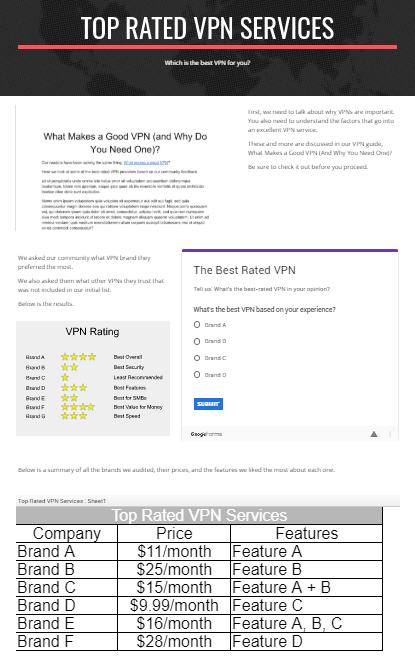 Once you have a network of these high authority properties pointing to your brand, your website's searchability will gradually improve.
Since Google owns the properties you built links to your site, there's a very good chance it'll help bump your rankings up a notch or two.
And since this technique is fairly new, you should see its full effect in a couple of weeks!
When done carefully, buying expired authoritative domains can help improve your backlink profile and get you some decent traffic.
When you link back an expired domain to your home page or blog, it will pass on its trustworthiness to your website. Give it some time and you'll notice a boost in your rankings.
The trick to making this technique work is to only buy highly relevant domain names. Check the DA (aim for 30 and above) of the expired domain before you consider buying it.
Also, avoid domains that have tons of broken and toxic links because it they won't have anything to contribute to your site's link profile.
Conclusion
While the tactics you have just read can help increase your site's organic search performance, treading on gray hat SEO is dangerous if you're unsure of what they're doing!
Focus on tactics that will help you build a healthy and diverse link profile. It's the only to get high rankings for the long run.