The loss of a loved one is one of the most difficult things that a person has to go through. Oftentimes, the departure or passing of someone we love creates a gaping hole within us. How do we soldier on after? How do we regain the semblance of normalcy?
We might think that we're ready, given how we know that loss is a normal part of everyone's life. But when it actually happens, we're caught off guard. We become vulnerable to confusing emotions and we may even experience bouts of depression long after.
The Causes of Grief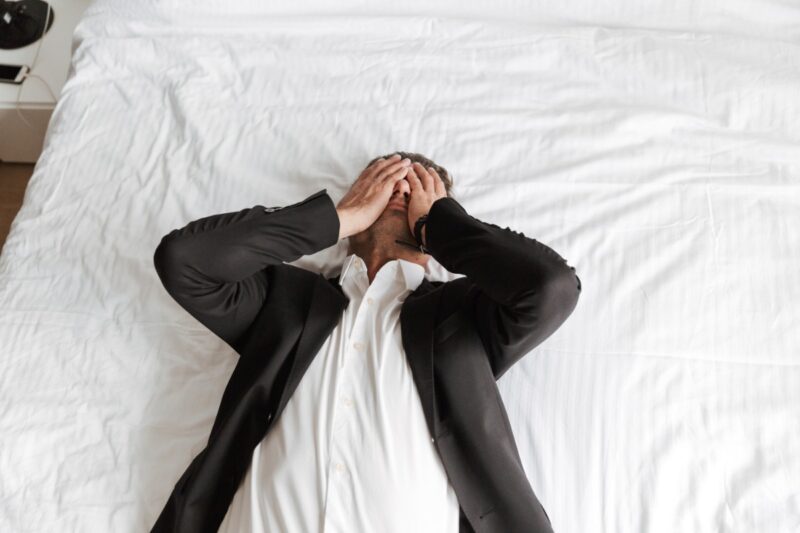 Loss comes in many forms, but the death of a loved one is known to cause the most intense type of grief. Some forms of loss that triggers grief include:
News of your or a loved one's illness

Relationship problems (divorce or breakup)

Job loss and/or retirement

A miscarriage
There are also some significant life events that may cause you to feel a sense of grief, such as leaving your childhood home or moving to a new city.
When experiencing grief, you may have some of the following feelings or reactions, such as:
Feeling numb

Feeling confused 

Having difficulty concentrating

Difficulty falling asleep

Being vulnerable to bouts of anxiety, sadness, or depression

Feeling guilt or remorse
The Stages of Grief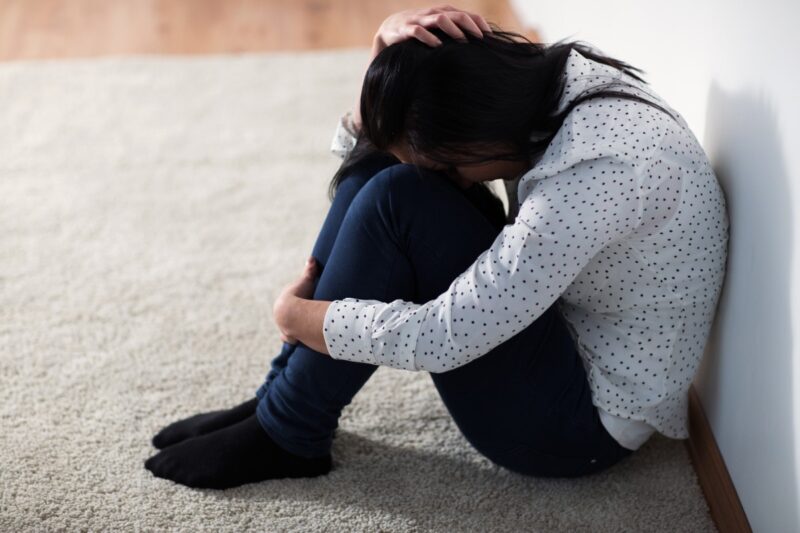 According to the Kübler-Ross model, which was theorized by Elizabeth Kübler-Ross, grief is usually experienced in five stages: 
This stage involves denying that the loss has occurred. In this phase, you are still processing the actual situation. Denial is considered as a defense mechanism and, once you get past this stage, feelings and emotions may begin to surface.
Anger is an emotion that masks intense pain and gives structure to the bevy of confusing feelings that accompany any loss.
In a natural desire to regain control, this is the stage where you try to reform a semblance of structure, hoping to change the outcome of events.
You may feel more prone to sadness, anxiety, or depression at this stage. 
This is the stage where you come to terms with the loss and the reality of it and accepting the fact that things have changed.
Note that everyone experiences grief differently. You may or may not experience all five stages of grief. Others may not experience the stages of grief in this particular order as well. 
Grieving as a Healing Process
Everyone deals with loss differently. Everyone heals and carries on with life at a different pace. 
One of the best things that you can do to start your healing process is to acknowledge the pain that you feel. Begin to accept the loss and the reality of it. Ignoring your pain and sadness can be counterproductive and may even make things worse in the future. It is important to acknowledge your feelings and take proactive steps to healthily deal with your grief. 
Having a support group and learning to reach out to others can help you deal with the pain. These will strengthen your healing process. Celebrating the life and legacy of those who have passed is also one way to move on and start the process of healing. Remembering a lost loved one can be difficult, but it can also be an opportunity for renewed hope to honor those who have passed on. 
Here are #quotes that will hopefully help you find solace and cope with grief:
Grief Quotes
"Grief does not change you, Hazel. It reveals you." – John Green, The Fault in Our Stars
"I will not say: do not weep; for not all tears are an evil." – R.R. Tolkien, The Return of the King
"Don't grieve. Anything you lose comes round in another form." – Rumi
"The darker the night, the brighter the stars, the deeper the grief, the closer is God!" – Fyodor Dostoevsky, Crime and Punishment
"You will lose someone you can't live without, and your heart will be badly broken, and the bad news is that you never completely get over the loss of your beloved. But this is also the good news. They live forever in your broken heart that doesn't seal back up…" – Anne Lamott
"Tears shed for another person are not a sign of weakness. They are a sign of a pure heart." – José N. Harris, MI VIDA: A Story of Faith, Hope and Love
"The pleasure of remembering had been taken from me, because there was no longer anyone to remember with. It felt like losing your co-rememberer meant losing the memory itself, as if the things we'd done were less real and important than they had been hours before." – John Green, The Fault in Our Stars
"They say time heals all wounds, but that presumes the source of the grief is finite." – Cassandra Clare, Clockwork Prince
"No one ever told me that grief felt so like fear." – S. Lewis, A Grief Observed
"Only people who are capable of loving strongly can also suffer great sorrow, but this same necessity of loving serves to counteract their grief and heals them." – Leo Tolstoy
"You care so much you feel as though you will bleed to death with the pain of it." – K. Rowling, Harry Potter and the Order of the Phoenix
"Without you in my arms, I feel an emptiness in my soul. I find myself searching the crowds for your face – I know it's an impossibility, but I cannot help myself." – Nicholas Sparks, Message in a Bottle
"She was a genius of sadness, immersing herself in it, separating its numerous strands, appreciating its subtle nuances. She was a prism through which sadness could be divided into its infinite spectrum." – Jonathan Safran Foer, Everything Is Illuminated
"The worst type of crying wasn't the kind everyone could see-the wailing on street corners, the tearing at clothes. No, the worst kind happened when your soul wept and no matter what you did, there was no way to comfort it. A section withered and became a scar on the part of your soul that survived. For people like me and Echo, our souls contained more scar tissue than life." – Katie McGarry, Pushing the Limits
"When someone you love dies, and you're not expecting it, you don't lose her all at once; you lose her in pieces over a long time—the way the mail stops coming, and her scent fades from the pillows and even from the clothes in her closet and drawers. Gradually, you accumulate the parts of her that are gone. Just when the day comes—when there's a particular missing part that overwhelms you with the feeling that she's gone, forever—there comes another day, and another specifically missing part." – John Irving, A Prayer for Owen Meany
"So it's true, when all is said and done, grief is the price we pay for love." – A. Bucchianeri, Brushstrokes of a Gadfly
"It's so curious: one can resist tears and 'behave' very well in the hardest hours of grief. But then someone makes you a friendly sign behind a window, or one notices that a flower that was in bud only yesterday has suddenly blossomed, or a letter slips from a drawer… and everything collapses. " – Colette
"My sister will die over and over again for the rest of my life. Grief is forever. It doesn't go away; it becomes a part of you, step for step, breath for breath. I will never stop grieving Bailey because I will never stop loving her. That's just how it is. Grief and love are conjoined, you don't get one without the other. All I can do is love her, and love the world, emulate her by living with daring and spirit and joy." – Jandy Nelson, The Sky Is Everywhere
"Grief is not as heavy as guilt, but it takes more away from you." – Veronica Roth, Insurgent
"To weep is to make less the depth of grief." – William Shakespeare, King Henry VI, Part 3
"Give sorrow words; the grief that does not speak knits up the o-er wrought heart and bids it break." – William Shakespeare, Macbeth
"Grief can be a burden, but also an anchor. You get used to the weight, how it holds you in place." – Sarah Dessen, The Truth About Forever
"And I can't be running back and fourth forever between grief and high delight." – D. Salinger, Franny and Zooey
"It is useless for me to describe to you how terrible Violet, Klaus, and even Sunny felt in the time that followed. If you have ever lost someone very important to you, then you already know how it feels, and if you haven't, you cannot possibly imagine it." – Lemony Snicket, The Bad Beginning
"It sucks that we miss people like that. You think you've accepted that someone is out of your life, that you've grieved and it's over, and then bam. One little thing, and you feel like you've lost that person all over again." – Rachel Hawkins, Demonglass
"But when I do feel all the strength go out of me, and I fall to my knees beside the table and I think I cry, then, or at least I want to, and everything inside me screams for just one more kiss, one more word, one more glance, one more." – Veronica Roth, Allegiant
"Deep grief sometimes is almost like a specific location, a coordinate on a map of time. When you are standing in that forest of sorrow, you cannot imagine that you could ever find your way to a better place. But if someone can assure you that they themselves have stood in that same place, and now have moved on, sometimes this will bring hope." – Elizabeth Gilbert, Eat, Pray, Love
"But grief makes a monster out of us sometimes…and sometimes you say and do things to the people you love that you can't forgive yourself for." – Melina Marchetta, On the Jellicoe Road
"Often I wish this would all be over, Liesel, but then somehow you do something like walk down the basement steps with a snowman in your hands." – Markus Zusak, The Book Thief
"The reality is that you will grieve forever. You will not 'get over' the loss of a loved one; you will learn to live with it. You will heal and you will rebuild yourself around the loss you have suffered. You will be whole again but you will never be the same. Nor should you be the same nor would you want to." – Elizabeth Kubler-Ross and David Kessler
"Grief is a most peculiar thing; we're so helpless in the face of it. It's like a window that will simply open of its own accord. The room grows cold, and we can do nothing but shiver. But it opens a little less each time, and a little less; and one day we wonder what has become of it." – Arthur Golden, Memoirs of a Geisha
"It doesn't get better," I said. "The pain. The wounds scab over and you don't always feel like a knife is slashing through you. But when you least expect it, the pain flashes to remind you you'll never be the same." – Katie McGarry, Pushing the Limits
"When you part from your friend, you grieve not/For that which you love most in him may be clearer in his absence, as the mountain to the climber is clearer from the plain." – Khalil Gibran, The Prophet
"We were promised sufferings. They were part of the program. We were even told, 'Blessed are they that mourn,' and I accept it. I've got nothing that I hadn't bargained for. Of course it is different when the thing happens to oneself, not to others, and in reality, not imagination." – C. S. Lewis, A Grief Observed
"My heart has joined the Thousand, for my friend stopped running today." – Richard Adams, Watership Down
"Parting is such sweet sorrow that I shall say goodnight till it be morrow." – Shakespeare, Romeo and Juliet
"Whoever said that loss gets easier with time was a liar. Here's what really happens: The spaces between the times you miss them grow longer. Then, when you do remember to miss them again, it's still with a stabbing pain to the heart. And you have guilt. Guilt because it's been too long since you missed them last." – Kristin O'Donnell Tubb, The 13th Sign
"And perhaps there is a limit to the grieving that the human heart can do. As when one adds salt to a tumbler of water, there comes a point where simply no more will be absorbed." – Sarah Waters, The Little Stranger
"You cannot die of grief, though it feels as if you can. A heart does not actually break, though sometimes your chest aches as if it is breaking. Grief dims with time. It is the way of things. There comes a day when you smile again, and you feel like a traitor. How dare I feel happy. How dare I be glad in a world where my father is no more. And then you cry fresh tears, because you do not miss him as much as you once did, and giving up your grief is another kind of death." – Laurell K. Hamilton
"Every widow wakes one morning, perhaps after years of pure and unwavering grieving, to realize she slept a good night's sleep, and will be able to eat breakfast, and doesn't hear her husband's ghost all the time, but only some of the time. Her grief is replaced with a useful sadness. Every parent who loses a child finds a way to laugh again. The timbre begins to fade. The edge dulls. The hurt lessens. Every love is carved from loss. Mine was. Yours is. Your great-great-great-grandchildren's will be. But we learn to live in that love." – Jonathan Safran Foer, Everything Is Illuminated
"But sometimes, unexpectedly, grief pounded over me in waves that left me gasping; and when the waves washed back, I found myself looking out over a brackish wreck which was illumined in a light so lucid, so heartsick and empty, that I could hardly remember that the world had ever been anything but dead." – Donna Tartt, The Goldfinch
"Everyone grieves in different ways. For some, it could take longer or shorter. I do know it never disappears. An ember still smolders inside me. Most days, I don't notice it, but, out of the blue, it'll flare to life." – Maria V. Snyder, Storm Glass
"Youth offers the promise of happiness, but life offers the realities of grief." – Nicholas Sparks, The Rescue
"I saw the world in black and white instead of the vibrant colors and shades I knew existed." – Katie McGarry, Pushing the Limits
"When one person is missing the whole world seems empty." – Pat Schweibert, Tear Soup: A Recipe for Healing After Loss
"Words are like nets – we hope they'll cover what we mean, but we know they can't possibly hold that much joy, or grief, or wonder." – Jodi Picoult, Change of Heart
"Now something so sad has hold of us that the breath leaves and we can't even cry." – Charles Bukowski, You Get So Alone at Times That it Just Makes Sense
"I just looked at her, feeling utterly empty. I didn't know what I was supposed to say to her. My life is in that bed. Please let me stay." – Maggie Stiefvater, Linger
"And if one day,' she said, really crying now, 'you look back and you feel bad for being so angry, if you feel bad for being so angry at me that you couldn't even speak to me, then you have to know, Conor, you have to that is was okay. It was okay. That I knew. I know, okay? I know everything you need to tell me without you having to say it out loud." – Patrick Ness, A Monster Calls
"It reminds me that no embrace will ever feel the same again, because no one will ever be like her again, because she's gone. She's gone, and crying feels so useless, so stupid, but it's all I can do." – Veronica Roth, Allegiant
"The trauma said, 'Don't write these poems. Nobody wants to hear you cry about the grief inside your bones.'" – Andrea Gibson, The Madness Vase
"Your memory feels like home to me. So whenever my mind wanders, it always finds it's way back to you." – Ranata Suzuki
"Life is full of grief, to exactly the degree we allow ourselves to love other people." – Orson Scott Card, Shadow of the Giant
"Her absence is like the sky, spread over everything." – C. S. Lewis, A Grief Observed
"The whole world can become the enemy when you lose what you love." – Kristina McMorris, Bridge of Scarlet Leaves
"You attend the funeral, you bid the dead farewell. You grieve. Then you continue with your life. And at times the fact of her absence will hit you like a blow to the chest, and you will weep. But this will happen less and less as time goes on. She is dead. You are alive. So live." – Neil Gaiman, Fables & Reflections
"No matter how bad your heart is broken, the world doesn't stop for your grief." – Faraaz Kazi
"we are imperfect mortal beings, aware of that mortality even as we push it away, failed by our very complication, so wired that when we mourn our losses we also mourn, for better or for worse, ourselves. As we were. As we are no longer. As we will one day not be at all." – Joan Didion, The Year of Magical Thinking
"I keep finding myself stifled by the company of others and then crippled by loneliness when I leave them. I am terrified and I don't even know of what, because I have lost everything already." – Veronica Roth, Allegiant
"As far as you can avoid it, do not give grief to anyone. Never inflict your rage on another. If you hope for eternal rest, feel the pain yourself; but don't hurt others." – Omar Khayyám, Quatrains
"There is a time in life when you expect the world to be always full of new things. And then comes a day when you realize that is not how it will be at all. You see that life will become a thing made of holes. Absences. Losses. Things that were there and are no longer. And you realize, too, that you have to grow around and between the gaps." – Helen Macdonald, H is for Hawk
"Talk to me about the truth of religion and I'll listen gladly. Talk to me about the duty of religion and I'll listen submissively. But don't come talking to me about the consolations of religion or I shall suspect that you don't understand." – C. S. Lewis, A Grief Observed
"There are all kinds of ways for a relationship to be tested, even broken, some, irrevocably; it's the endings we're unprepared for." – Katherine Owen, Not To Us
"You said move on, where do I go?" – Katy Perry
"Relationships take up energy; letting go of them, psychiatrists theorize, entails mental work. When you lose someone you were close to, you have to reassess your picture of the world and your place in it. The more your identity was wrapped up with the deceased, the more difficult the loss." – Meghan O'Rourke
"I am crying, he thought, opening his eyes to stare through the soapy, stinging water. I feel like crying, so I must be crying, but it's impossible to tell because I'm underwater. But he wasn't crying. Curiously, he felt too depressed to cry. Too hurt. It felt as if she'd taken the part of him that cried." – John Green, An Abundance of Katherines
"See, as much as you want to hold on to the bitter sore memory that someone has left this world, you are still in it. And the very act of living is a tide: at first it seems to make no difference at all, and then one day you look down and see how much pain has eroded." – Jodi Picoult, My Sister's Keeper
"Accepting death doesn't mean you won't be devastated when someone you love dies. It means you will be able to focus on your grief, unburdened by bigger existential questions like, "Why do people die?" and "Why is this happening to me?" Death isn't happening to you. Death is happening to us all." – Caitlin Doughty, Smoke Gets in Your Eyes
"It amazes me what humans can do, even when streams are flowing down their faces and they stagger on, coughing and searching, and finding." – Markus Zusak, The Book Thief
"There is no place for grief in a house which serves the Muse." – Sappho
"Every morning, I wake up and forget just for a second that it happened. But once my eyes open, it buries me like a landslide of sharp, sad rocks. Once my eyes open, I'm heavy, like there's to much gravity on my heart." – Sarah Ockler, Twenty Boy Summer
"Envy, after all, comes from wanting something that isn't yours. But grief comes from losing something you've already had." – Jodi Picoult, Perfect Match
"In days that follow, I discover that anger is easier to handle than grief." – Emily Giffin, Heart of the Matter
"Time doesn't heal all wounds. We both know that's bullshit; it comes from people who have nothing comforting or original to say." – Adam Silvera, History Is All You Left Me
"Nothing that grieves us can be called little: by the eternal laws of proportion a child's loss of a doll and a king's loss of a crown are events of the same size." – Mark Twain
"The weird, weird thing about devastating loss is that life actually goes on. When you're faced with a tragedy, a loss so huge that you have no idea how you can live through it, somehow, the world keeps turning, the seconds keep ticking." – James Patterson, Angel
"We bereaved are not alone. We belong to the largest company in all the world-the company of those who have known suffering." – Helen Keller, We Bereaved
"It is foolish to tear one's hair in grief, as though sorrow would be made less by baldness." – Marcus Tullius Cicero
"Nothing in this world compares to the comfort and security of having someone just hold your hand." – Richelle E. Goodrich, Smile Anyway
"When her pain is fresh and new, let her have it. Don't try to take it away. Forgive yourself for not having that power. Grief and pain are like joy and peace; they are not things we should try to snatch from each other. They're sacred. They are part of each person's journey. All we can do is offer relief from this fear: I am all alone. That's the one fear you can alleviate." – Glennon Melton, Carry On, Warrior
"Grief is an amputation, but hope is incurable haemophilia: you bleed and bleed and bleed." – David Mitchell, Slade House
"You believe you could not live with the pain. Such pain is not lived with. It is only endured. I am sorry." – Erin Morgenstern, The Night Circus
"There is no grief like the grief that does not speak." – Henry Wadsworth Longfellow
"Of course he wasn't dead. He could never be dead until she herself had finished feeling and thinking. The kiss of his memory made pictures of love and light against the wall. Here was peace. She pulled in her horizon like a great fish-net. Pulled it from around the waist of the world and draped it over her shoulder. So much of life in its meshes! She called in her soul to come and see." – Zora Neale Hurston, Their Eyes Were Watching God
"My heart was broken so badly last time that it still hurts. Isn't that crazy? To still have a broken heart almost two years after a love story ends? " – Elizabeth Gilbert, Eat, Pray, Love