Last Updated on January 20, 2022
Ask any marketer out there: they all want to grow their email lists. As email marketing is in full bloom, that's a worthy goal to have.
Nonetheless, growing your list just for the sake of having lots of subscribers won't take you very far. Savvy marketers strive to grow healthy, high-performing databases.
How can you do that, too?
Let's dive into some of the best, and easiest, strategies you could use!
First, what's a healthy email list?
A healthy email list consists of valid and active email addresses. So, every time you send out an email, you can count on a real human being receiving, and hopefully clicking and reading, your message.
Only after you make sure your list is up-to-date and free of bad data, you can start expecting better email marketing results.
Why your email list quality is paramount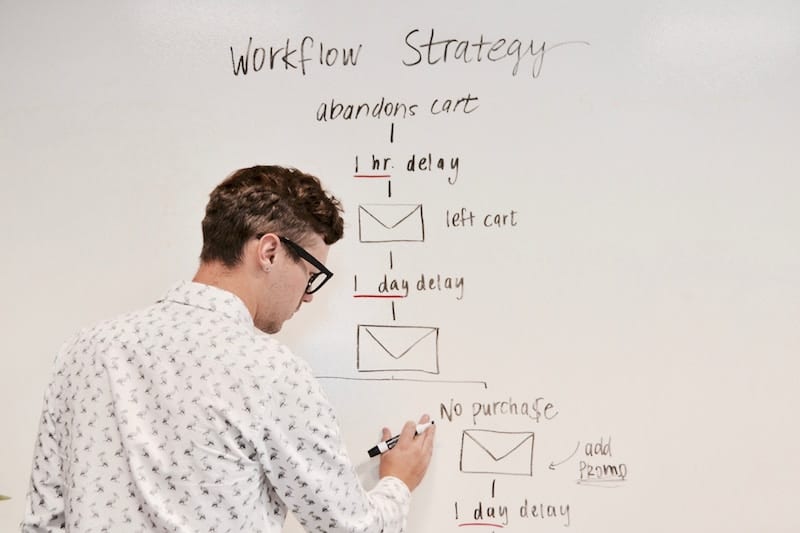 Because emailing blindly, hoping something will stick, is not a road you want to take as an email marketer. You may think that it doesn't matter if some of your emails will bounce or if you get a few Spam complaints. But that's not true.
Every time you ignore a bouncing email or other issues with your email list, you expose yourself to several risks:
first, your sender reputation suffers – this is the number one factor that determines how many of your emails reach the inbox.
then, Internet Service Providers (ISPs) will start paying closer attention to your email marketing best practices. For example, are you maintaining a clean email list?
if they have reason to believe you don't keep a thorough email hygiene, or that you're spamming people, they'll take immediate measures.
as a result, your emails are going to land in your subscribers' Spam folder, instead of making their way to the inbox.
furthermore, if ISPs notice you didn't take any action to improve your practices, they will block you altogether. Also, ending up on a blacklist is every email marketer's nightmare, as it takes time – and money – to get off one.
As you can see, emailing an outdated list is not worth the risks. Instead, you can integrate the following best practices into your workflows and grow a healthy, awesome email list.
Should I use double opt-in?
Absolutely! In fact, it's incredible that there are, still, many brands that haven't implemented the double opt-in in their signup forms. Don't be one of them.
Adding the double opt-in feature shouldn't take you more than a few minutes. Once you set it up, every new subscriber will receive an automatic email from you, asking to confirm they want to join your email list. This step ensures you're collecting a valid email address, and also that your new subscriber really wants to get your emails.
An email checker will make all the difference
When was the last time you validated your email list? What about your signup and registration forms – have you added an email verification API to them?
Getting an email checker to clean your email list of bad data is critical if you want to keep a good sender reputation. The email checker weeds out invalid email addresses and also spam traps, abuse and catch-all emails, or temporary emails.
No email marketer wants these in their email list, so let go of them as soon as you get a chance.
"I'm thinking of buying an email list."
You should think again. Considering the amount of risky data you could get, why would you want to do that, and pay money for it?
There are so many reasons why you should never buy an email list. One of them is that you don't know how those addresses were acquired.
Then, let's say whoever sells you that list had permission to add all those people to it. That doesn't mean you have permission to email them. In fact, emailing them may result in a high number of bounces and an even higher number of Spam complaints.
Also, your emails may be hitting spam traps and raise a red flag with ISPs. So, grow your list organically. It will take longer, but all that effort is going to pay off.
Leverage your social media audience
Where could you find better subscribers than among the people who already follow your brand on social media? These people are the best candidates to join your email list, so make sure they know you have one.
For example, before you send out a new email, post about it on your channels. Also, let your audience know if you have a content offer. This way, they can get their hands on it by joining your email list.
Leveraging your social media following to grow your database is one of the easiest thing you can do. Give it a shot! How about making a social media post today?
Ask your subscribers to forward your content
This is another easy and effective tactic to grow your email list, and it's a shame we don't see more marketers applying it. Are you?
At the bottom of every email you send – or at the top, if you prefer – add a short note asking your subscribers to forward your email to their friends and peers. "But wouldn't they do that anyway if they liked the content?"
They might, but usually, people are too busy to think of these little details. That's why calls-to-action work so well. So, ask your subscribers to do what you'd like them to do, and you'll see significant email list growth.
It's a wrap! Again, here's how to grow a healthy email list:
Use the double opt-in to get your new subscribers to confirm they want to get emails from you.
Hire an email checker, like ZeroBounce.net, to prune your email list and ensure your good sender reputation and deliverability.
Keep away from anyone trying to sell you an email list. Instead, build your own and grow your email marketing program organically.
Make the most of your social media audience by regularly asking people to join your list.
Be bold and ask your subscribers to forward those great emails you send!