Last Updated on January 24, 2023
Traffic. It's terrible on the roads, but wonderful for a site. One of the ways that content marketers justify their positions and their budgets is to accumulate reports on the amount of traffic their strategies and tactics are generating. The thinking, in the eyes of a lot of marketers, is this: generate huge amounts of traffic and from that traffic will come a certain percentage of buyers – it used to be referred to as the "law of averages."
Certainly, large amounts of traffic are prized, and everyone wants it. And over the years, there have been a multitude of strategies devised to drive people to sites. Some of them were good for their time; others have never been good; and some that are good now will fade with time. Marketers have to stay very current, if they intend to pick up the new strategies as they develop and to dump those that are no longer working. With that in mind, here are 6 strategies that you should consider dumping now.
1. Stop Trying to Be Everywhere
Social media is not slowing down. There will be many more platforms added to the major ones we have today. Marketers who are trying to maintain a solid and regular presence on every social media platform will find themselves spread too thin and not doing any of it well. This is why research is so important.
Identifying the typical customer by creating a detailed persona is just the start. From that point, the research begins. Where does this person go online? What days and times of the day is this person on each platform? Does this person use mobile devices or PC's? Where does this person look for recommendations and referrals when considering purchases? What issues or questions does this person have about the product or service and what platform can you use to best address them?
When the research is complete, then you will be able to pick 2-3 that fit. Others will be waste of your time, and traffic that you may generate from those platforms will usually be just casual and will stay just casual. Huge amounts of traffic of the wrong kind does nothing for you.
2. Stop with the Keywords
Time was, getting as many different keywords in as many times as possible, even if they didn't always make sense, was the way to improve your search rankings. This was pretty irritating to visitors. They came looking for answers and solutions, and they get garbage. They bounce and they don't come back. Google caught on to this and changed the rules. Now this "keyword stuffing" will result in penalties and will actually demote a site on page ranks, if not a marking as spam. So, what do you do? There are a couple of strategies here.
First, you need to refine your keyword selection. There is research to be done in your niche to find those keywords that are getting the most results and that are showing up in the discussions and questions on topic relate to your niche. You need to check out your competitors' sites and social media platforms. What are the conversation topics? Get on Quora and find out what questions are being asked. Check out Reddit and monitor related discussions. Not only will you get keywords but you will also get great topics for your content. And when you content addresses the questions and issues that your target audience has, you will get the traffic.
You need to think about long tail keywords that would be used in a more refined search. People no longer search for things with a one-two-word phrase. They now use longer phrases in order to be more specific. You need to get more specific too. If you have the budget, you can use Google ad words or SEMrush, and purchase them, but there are other ways to find them too. For example, you can conduct a Google search for a short keyword phrase related to your niche. At the bottom of that page there will be a section of related search terms – there you will find long-tail keyword phrases of 4 words or more. There are more methods to locate long tail keywords too, and they don't cost a dime. Remember the mantra – it's really not about traffic, it's about the right kind of traffic.
3. Stop Going After Huge Numbers of Backlinks
Again, time was when sites with huge numbers of backlinks were ranked higher. Marketers could to anywhere and set up reciprocal agreements for links. This is a big "no-no" now, and you will be punished for it. Search engines want quality backlinks, not junk. If you are in the lawn and garden e-commerce business, having backlinks from a site selling women's apparel is not quality. Enough of these, and you will be punished.
You need to search for blogs and forums that relate to your niche directly or indirectly. You need to court relationships and set up reciprocal agreements that look logical to search engines. If you can guest post, great – this is one of the best content marketing strategies of all time. You can also link back to your blog or specific pages from your social media accounts, and that will be fully acceptable too. Backlinks are still a factor in SEO, but they must be logical.
4. Stop Focusing on SEO to the Neglect of Other Long-Term Results
Page rank is certainly important in generating traffic, but it will be short-lived if that the only thing you focus on. Traffic is increased in several ways, and showing up on page one is only one way. How are you spreading your brand on social media? How are you becoming so valuable to your audience that it is willing to share you with its communities?
The largest demographic for online searching and purchasing right now and for many years to come is millennials and Gen Y'ers. These searchers, visitors, and purchasers have demands of the organizations they do business with. They buy from companies that have been recommended by their friends; they buy from companies that show social responsibility; they buy from companies that provide superior customer service.
When they are looking for a company from which to purchase razors, for example, they will look at Philips or Dollar shave Club? Why? Because their friends have shared some of the great, entertaining and interactive videos that these two sites house. The names are stuck in their heads, not from a Google search but from their friends sharing a laugh with them.
Make your website all that it can be. Offer educational, entertaining, and inspirational content that will be read, viewed, loved and then shared. Marketing to millennials and Gen Y'ers will demand it.
Support a cause and publicize that all over your social media platforms. Offer to make a small donation from each purchase made. Tom's Shoes and Headbands of Hope don't have to worry about their search rankings. They are flooded with traffic by people who want to be a part of something that improves the lives of others.
5. Stop Making Traffic your End Goal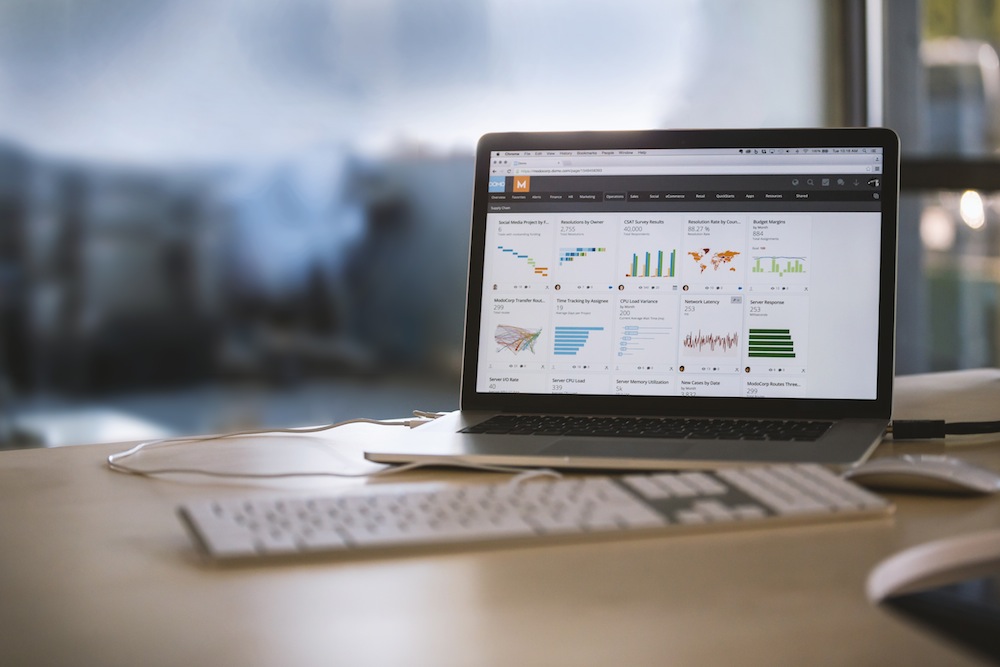 Yes, you want traffic. But for what purpose? What do you plan to do with all of the traffic? How will you turn that traffic into a loyal following and ultimately into purchasers? You have to have a plan. That plan must include:
Separating the window shoppers from the more serious traffic. Usually this can be done by offering opt-in sign-ups. Those who are ready for that conversion will do so. You can then begin to court them and to nurture your relationships with them through targeted emails and offers for discounts and other special pricing
Using specific tactics for turning those window shoppers into solid leads, by offering them valuable stuff in exchange for an email address. Put them in a separate emailing list, and craft messages just for them.
It's great to have good numbers, but unless that traffic can be persuaded to do something, those are just numbers.
Remember the mantra – it's not really about traffic – it's about the right kind of traffic. If you're "guilty" of any of the 6 "no-no's" above, you now know how to fix them and move forward.
6. Stop Focusing on Quantity
Visitors do want new fresh content when they come to your business blog, and they want to see new stuff on your social media platforms. It's important. No one wants to visit your blog only to find that there has been nothing new in the last 10 days. A lot of marketers scramble to get something published – anything – even if it is not their best. Don't. do. it. You will ruin your reputation with your followers, and they will not share or recommend your content to others.
Everything that you publish must have your customer persona in mind and must focus on what that person wants and needs. And if you can't supply that today, don't supply anything at all. Here are some things you can do to make sure that you can meet the demands of your followers and keep your head above water at the same time:
Use a good topic and title generator tools, so that you have a supply of ideas for your writing.
Check out the discussions on competitors' sites, Quora questions, and other blog and forums related to your niche. Use these a topic generators
Set a publication schedule that you can live with. One of the things that really helps is to tell visitors and followers when your next post will be coming. At the end of a post, tell them when the next one will be coming. They will then know when to come back. And when you do publish the next one, announce it on your social media platforms with a catchy title and a great lead-in. This way, you have set expectations for your visitors/followers, and they will come to grab that content.
Every piece you publish must have a purpose – if you understand your audience and have been carefully following their issues and problems, or if you have an amazing story to share or can post a great interactive piece just for entertainment, you will keep your current followers and grow your traffic through them. As Steve Jobs once said:
The same goes for content. If you focus on quality, the traffic will follow.
7. Driving traffic without a conversion strategy in place
Okay, to be fair, this one isn't about generating traffic so much as it is about making sure you get the highest possible value out of the traffic that does wind up on your pages. After all, why bother driving traffic in the first place if you don't have a defined conversion path on your website to capitalize on their interest?
The appropriate conversion strategy for your website will depend on your products, services and goals. If you're simply trying to capture leads, your conversion path might consist of an opt-in form and an incentive for completing it. If you're selling multiple products – especially bigger ticket items – your conversion funnel might include lead magnets, multiple calls-to-action and other features. Regardless of the approach you take, you need to have a strategy in place, and you need to test it continually to ensure that it's converting as much of your traffic as possible.
Although traffic generation remains to be a top challenge for marketers, understanding the best and worst strategies will help you develop and implement an effective strategy for your brand. By keeping these traffic generation mistakes in mind, you'll improve your website traffic and keep visitors coming back for more.