Who Is Gucci Mane?
Radric Delantic Davis, professionally known as Gucci Mane, is an American rapper and actor. As a rapper, Mane is credited for pioneering the hip hop subgenre, trap music, which became exceptionally popular in the 2000s and 2010s. Other trap music pioneers include rappers Young Jeezy and T.I.
Quick Facts
| | |
| --- | --- |
| Full Name: | Radric Delantic Davis |
| Popular Name: | Gucci Mane |
| Gender: | Male |
| Birth Date: | February 12, 1980 |
| Age: | 42 years |
| Parents: | Ralph Everett Dudley and Vicky Jean Davis |
| Siblings: | Josephine Davis and Victor Davis |
| Birth Place: | Bessemer, Alabama |
| Nationality: | American |
| Ethnicity: | African-American |
| Education: | Jonesboro Elementary, Cedar Grove Elementary School, Ronald E. McNair High School, and Perimeter College at Georgia State University |
| Marital Status: | Married  |
| Sexual Orientation: | Straight |
| Wife/Spouse: | Keyshia Ka'oir |
| Children: | Four, including Keitheon from his previous relationship with Sheena Evans and 3 children from Keyshia's previous relationships |
| Dating: | N/A |
| Net Worth: | USD 12 million  |
| Source of Wealth: | Rapping, Acting, and Other Ventures |
| Height: | 6′ 2″ (1.87 m) |
| Weight: | 96 kg; In pounds: 211 lbs. |
Early Life and Career Information
Gucci Mane was born on February 12, 1980, in Bessemer, Alabama, to Ralph Everett Dudley and Vicky Jean Davis. His father was a U.S serviceman and power plant operator, whereas his mother was a social worker and teacher.

As a child, Gucci Mane enjoyed writing poetry. He discovered his passions for rapping at the age of 14. However, his troubled youth derailed his musical ambitions.

In 2001, while attending Georgia Perimeter College, Mane was caught in possession of crack cocaine. He was expelled from college following his arrest and incarceration.

After spending 90 days in county jail and probation, Gucci Mane decided to pursue his musical career seriously. He did a few collaborations with fellow artists and eventually released his debut album in 2005, titled Trap House. Trap House topped the Billboard Heatseekers Album chart and also featured in the Top 20 of the Billboard R&B/Hip-Hop Albums charts.

Following the success of his debut album, Gucci Mane released his second independent album a year later, titled Hard to Kill. To date, Mane has released fifteen more studio albums, as well as three collaborative albums.

In addition to rapping, Gucci Mane has also dabbled in acting. He made his film debut by appearing in the 2012 movies, Birds of a Feather and Spring Breakers.
Gucci Mane's Net Worth
As of 2023, Gucci Mane had a net worth of $12 million. Much of his wealth comes from his long and successful career in the music industry, mostly as a rapper. In 2009, he earned $430,000 from the album The State vs. Radric Davis. A year later, Mane made $175,000 from the album The Appeal: Georgia's Most Wanted.

Admittedly, Gucci Mane's net worth still pales in comparison to that of many other popular artists who have been in the industry as long as he has. But it's perfectly understandable for someone who has spent a significant number of his professional years behind bars.
Mane has been in and out of court, not only as a crime suspect but also as a victim of possible racketeering conspiracies. In November 2013, he filed a lawsuit against his former manager, Debra Antney, her son, as well as fellow rapper Waka Flocka Flame.
In the lawsuit, Mane accuses the trio of stealing his jewelry and mismanaging his assets and royalties while he was their client. Mane told the court that these unfortunate incidences almost left him broke and battling serious issues with the IRS.

In addition to music, Gucci Mane earns from several other ventures, including acting, writing, and investments in the fashion industry. As an actor, Mane's biggest paycheck came from the film Spring Breakers (2012). He reportedly earned $100,000 from the movie in 2013.

In 2016, Mane released a series of images that hinted at a possible release of a clothing line known as Delantic. The line would feature a range of apparel, including hoodies, T-shirts, underwear, etc.

But Delantic would not be Mane's only investment in the fashion industry. In 2019, the rapper entered a partnership deal with the Italian fashion house, Gucci. While the two share a brand name, the clothing company had previously disassociated itself from Mane on account of his criminal record.
However, the Italian fashion house decided to work with him after he underwent several years of personal reforms, which included settling down and working on his fitness. In the 2019 partnership deal, the artist would become the face of the fashion house's Gucci Cruise 2020 Campaign.

Gucci Mane has also authored and published his autobiography, titled The Autobiography of Gucci Mane. It's unclear how much he earns from the book. However, it must be some decent cash, considering the book has since become a New York Times bestseller.

But Gucci Mane doesn't just earn big bucks, he is a big spender too. In 2017, Mane married Keyshia Ka'oir in a lavish wedding that saw him gift his wife a 60-carat diamond engagement ring valued at $500,000. Well, suffice to mention that the $1.7 million wedding was paid for by BET in exchange of producing an accompanying 10-segment television series titled The Mane Event.

Besides spending lavishly on jewelry, Mane has also owned several luxurious cars, including:

• A Ferrari 458 Italia valued at around $240,000,
• A Ferrari 612 costing approximately $250,000,
• A Lamborghini Gallardo valued at around $200,000,
• A Bentley Mulsanne with an estimated value of $306,425,
• Dodge Charger SRT8 priced at $67,645, and
• A Dodge Challenger which costs around $28,090

Mane has also shown interest in real estate, though his real estate portfolio remains unknown. One of his lavish homes is a $9 million mansion in Marietta, Atlanta. According to Thecut, Gucci and his wife own another expensive mansion in Fort Lauderdale, Florida.
Life Lessons from Gucci Mane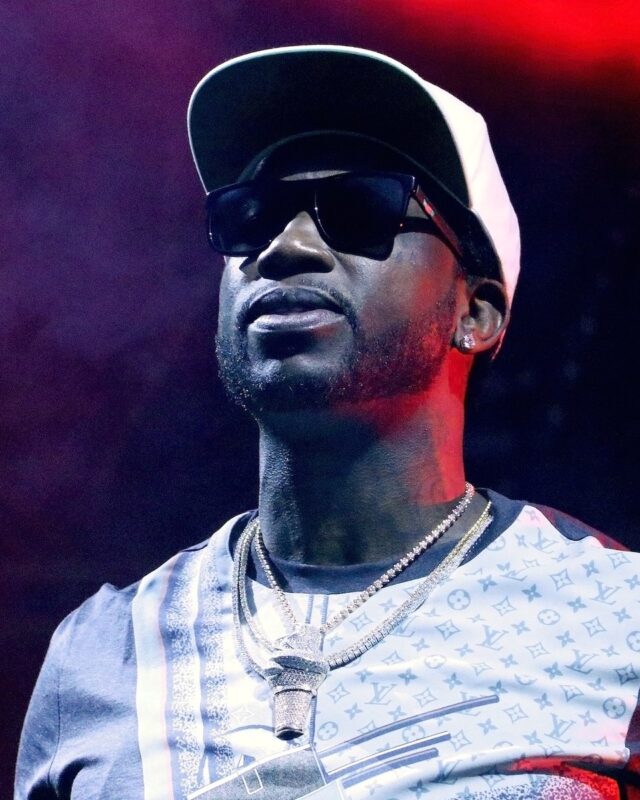 1. Learn from your mistakes

After his arrest and 90-day incarceration, Gucci Mane decided to turn over a new leaf by taking his music seriously.

2. Keep friends who can bring out the best in you

Gucci Mane's social circle includes inspirational artists like Young Jeezy, Timbaland, Drake, Cardi B, to mention but a few.

3. Be consistent

Despite his never-ending legal issues, Gucci Mane has managed to maintain consistency. That's the main reason his brand has remained relevant in the industry regardless of his ups and downs.
Famous Quotes by Gucci Mane
"Ain't got no comparison and I ain't being arrogant."
"I learned that everybody is not your friend."
"I'm satisfied and proud of the things I did – even the bumps and the bruises that I've had on the way."
"If a man does not have the sauce, then he is lost."
"Sometimes you almost have to laugh to keep from crying to deal with the pain associated with the 'hood.'"
Final Word
Gucci Mane may not be the richest rapper alive. But he's surely one of the most talented. Mane's net worth could have been in the hundreds of millions, had he not been derailed by his past criminal record.