Last Updated on January 24, 2023
Who Is Gwen Stefani?
Gwen Renée Stefani is an American singer, songwriter, dancer, record producer, actress, visual artist, and fashion designer. Stefani is the co-founder, as well as the lead vocalist and main songwriter for the music band No Doubt. The band is best known for hits like Just a Girl, Don't Speak, and Spiderwebs.

In addition to being a member of the No Doubt band, Gwen Stefani has also pursued a successful solo career. Stefani embarked on her solo career during the band's hiatus in the early 2000s.
Quick Facts
| | |
| --- | --- |
| Full Name: | Gwen Renée Stefani |
| Popular Name: | Gwen Stefani |
| Gender: | Female |
| Birth Date: | October 3, 1969 |
| Age: | 53 years |
| Parents: | Dennis Stefani and Patti Flynn |
| Siblings: | Eric Stefani, Todd Stefani, and Jill Stefani |
| Birth Place: | Fullerton, California |
| Nationality: | American |
| Ethnicity: | Italian, English, Irish, Scottish, German, and Norwegian |
| Education: | Loara High School, Fullerton College, and California State University – Fullerton |
| Marital Status: | Presently engaged to Blake Shelton (since 2015). Previously married to Gavin Rossdale (from 2002 until their divorce in 2016) |
| Sexual Orientation: | Straight |
| Wife/Spouse: | N/A |
| Children: | Kingston James McGregor Rossdale, Zuma Nesta Rock Rossdale, and Apollo Bowie Flynn Rossdale |
| Dating: | N/A |
| Net Worth: | USD 150 million |
| Source of Wealth: | Singing, Songwriting, Dancing, Record Producing, Acting, Visual Art, Fashion Design, Endorsement Deals, and Other Ventures |
| Height: | 5′ 6″ (1.68 m) |
| Weight: | 55 kg; In pounds: 121 lbs. |
Early Life and Career Information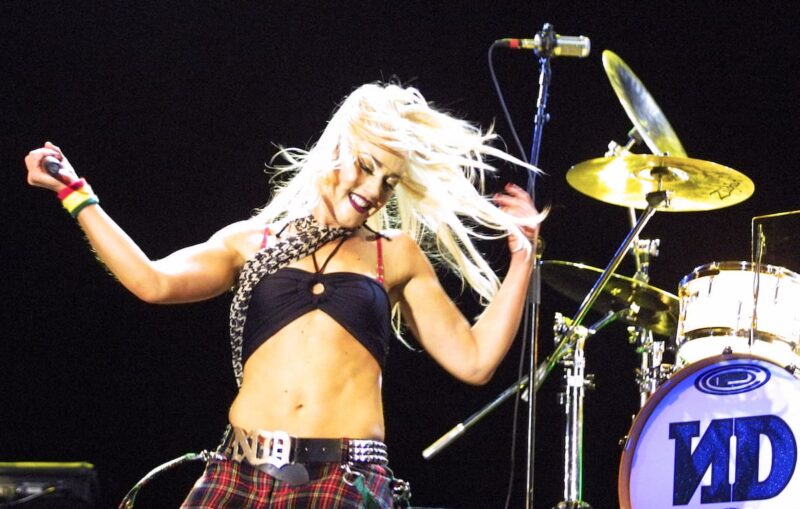 Gwen Stefani was born on October 3, 1969, in Fullerton, California to Dennis Stefani and Patti Flynn. Her father was a one-time marketing executive for Yamaha, whereas her mother was an accountant before becoming a homemaker.

Stefani's parents were ardent folk music lovers. They introduced their daughter to music by popular artists like Emmylou and Bob Dylan, when Stefani was still a young kid.

Gwen Stefani began her music career in 1986 after she was invited by her older brother Eric to become the vocalist in Eric's newly-founded No Doubt ska band. Eric was the band's lead keyboardist at the time.

A few months after Stefani joined the No Doubt band as a vocalist, the band's popularity skyrocketed.

In 1992, No Doubt released their self-titled debut album. In 1995, the band released their second album, titled The Beacon Street Collection. The same year, they released what would become one of their most commercially successful albums ever, Tragic Kingdom. Two years after releasing Tragic Kingdom, the most popular single off the album, titled Don't Speak, topped the Hot 100 Airplay year-end chart. By 2004, the Tragic Kingdom album had sold over 16 million copies worldwide.

No Doubt released their fourth and fifth albums, namely Return of Saturn in 2000 and Rock Steady in 2001. The group then took a hiatus before releasing their sixth and last album, Push and Shove in 2012.

During No Doubt's music hiatus, Gwen Stefani embarked on a solo career. She collaborated on singles with numerous artists and groups, including Eve, South Side, and the Brian Setzer Orchestra.

In 2004, Gwen Stefani released her debut album, titled 'Love. Angel. Music. Baby (L.A.M.B).' The album debuted at the #7 spot on the US Billboard 200 chart and was certified platinum in the US, UK, Canada, and Australia.

Stefani has since followed with three other solo studio albums, namely:

• The Sweet Escape (2006)
• This Is What the Truth Feels Like (2016)
• You Make It Feel Like Christmas (2017)

Besides music, Gwen Stefani has also established herself as a Hollywood celebrity. Stefani made her cinematic debut in the 2004 film, The Aviator. She has since appeared in scores of other movies, mostly as a voice actress.

On television, Gwen Stefani is best known for her appearance as a mentor on the sixth season of the reality television show, American Idol. Other television shows that Stefani has graced include The Voice and Gossip Girl.
Awards and Accolades
Gwen Stefani has won more than 45 awards over the course of her music career, including:

• 1 American Music Award,
• 1 Brit Award,
• 1 World Music Award,
• 2 Billboard Music Awards,
• 2 Glamour Women of the Year Awards,
• 3 Grammy Awards,
• 4 BMI Music Awards,
• 4 Teen Choice Awards, and
• 5 ASCAP Pop Music Awards
Gwen Stefani's Net Worth
Gwen Stefani is one of the most industrious music artists, with numerous successful ventures to her name. As of 2023, she had a net worth of $150 million.

Stefani became a millionaire courtesy of her illustrious music career, both as a solo artist and member of the No Doubt band.

After establishing herself as a top singer and songwriter, Gwen Stefani leveraged her popularity to launch a lucrative career in the fashion industry. In 2003, she debuted her clothing line known as L.A.M.B. Through the L.A.M.B clothing line, Stefani contributed most of the clothing that were worn on stage by the No Doubt crew.

In 2005, Gwen Stefani expanded her fashion business by introducing Harajuku Lovers line, which took inspiration from Japanese culture and fashion. The Harajuku Lovers line includes a variety of products, such as undergarments, cameras, and mobile phone charms.

In late 2006, Stefani launched a dolls line known as 'Love. Angel. Music. Baby. Fashion dolls.' The following year, she released a perfume called L, as part of her L.A.M.B merchandise collection.

In 2008, Gwen Stefani unveiled a fragrance line as part of her Harajuku Girls collection. Stefani has since released five fragrances from her Harajuku Girls product line, namely, Love, Lil' Angel, Music, Baby, and G (which simply stands for Gwen).

Product endorsements and joint ventures have also contributed significantly to Gwen Stefani's net worth. Stefani has signed lucrative deals with various renowned brands, such as L'Oreal and Urban Decay.
Lessons from Gwen Stefani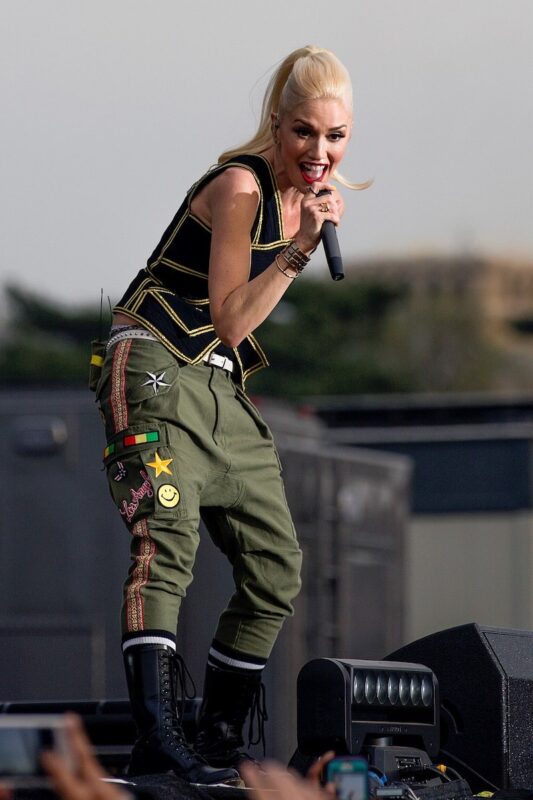 1. Adapt to changes in your career

When the No Doubt music band took a hiatus, Gwen Stefani did not sit back and wait for the band to resume its music production. Instead, she embarked on a successful solo career.

2. Never quit regardless of how many times you fail

Stefani believes that it's acceptable to fail numerous times as long as you eventually find out what works. She once said, 'After you make a fool of yourself a few hundred times, you learn what works.'

3. Explore numerous income streams

Gwen Stefani is a singer, songwriter, record producer, actress, and fashion designer…all rolled up into one. All of these ventures add to her overall net worth.
Famous Quotes by Gwen Stefani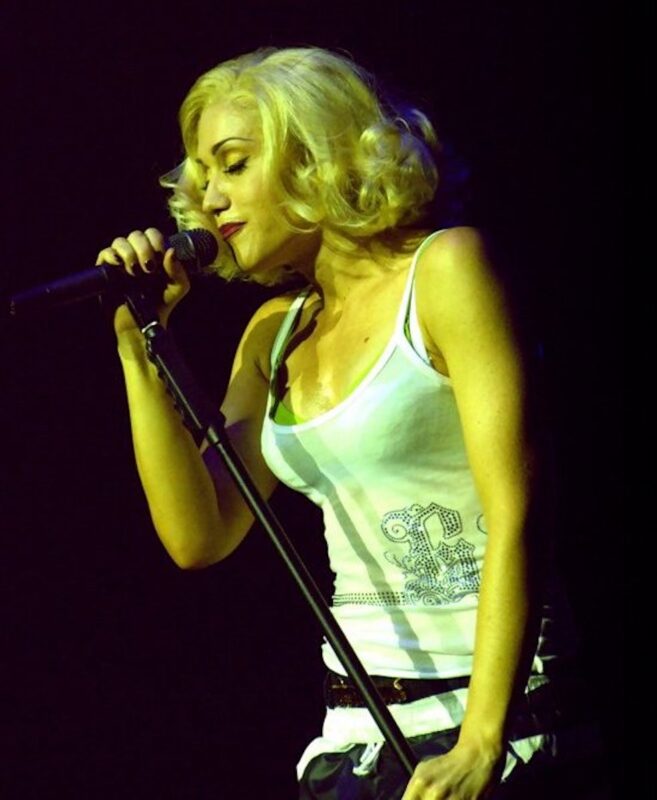 "Act as young as you feel. You're not getting older; you're getting more entitled to be your fabulous self."
"Finding that balance between work and family is the hardest thing I've ever done – by far."
"Life is short and you've got to get the most out of it."
"Never say never. In your life, you never know what's going to happen next."
"We all have to go through hard times. Tragedies. Those are given to us to see what we're going to do with them."
Wrap Up
Gwen Stefani holds the record for being the first artist ever to have sold 1 million digital downloads. She has also been named by numerous publications as one of the world's greatest female singers of all time. Thanks to her combined efforts in and out of the music industry, Stefani currently enjoys a jaw-dropping net worth of $150 million.