Last Updated on March 8, 2022
Forget about the regular web 2.0 shiny, glossy, and gradients like icons. You gotta stay unique, and these icons will help you achieve that goal! Hand drawn icons are a great way to spice up your website and showcase a playful side.
By using these types of icons the visitor/user feels a creative type of approach. Today we have collected some of the best hand drawn icons around. Look around and find what you like, you never know what will catch your eye.
Note: All the images are linked to the files download source.
1. Hand-Drawn Social Media Icons
2. Handycons 2
3. Social Icons hand drawned
4. Free Hand Drawn Doodle Icon Set for Bloggers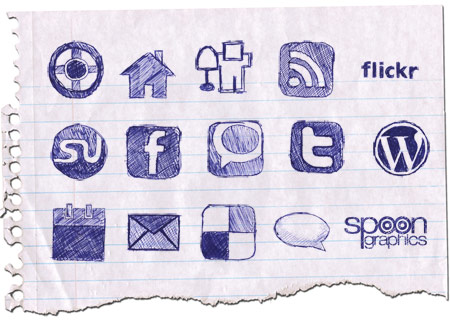 5. FreeHand ColorStroked icon pack
6. Hand Drawn Web FREE icon set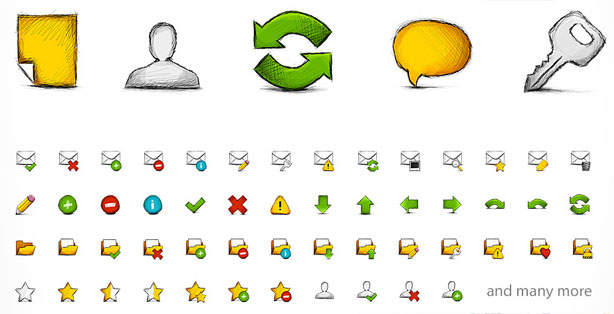 7. Sketchy Icons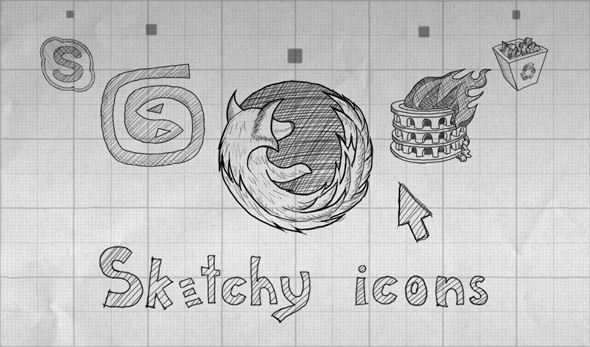 8. Hand-Drawn Illustrations
9. 24 Free Exclusive Vector Icons: 'Handy'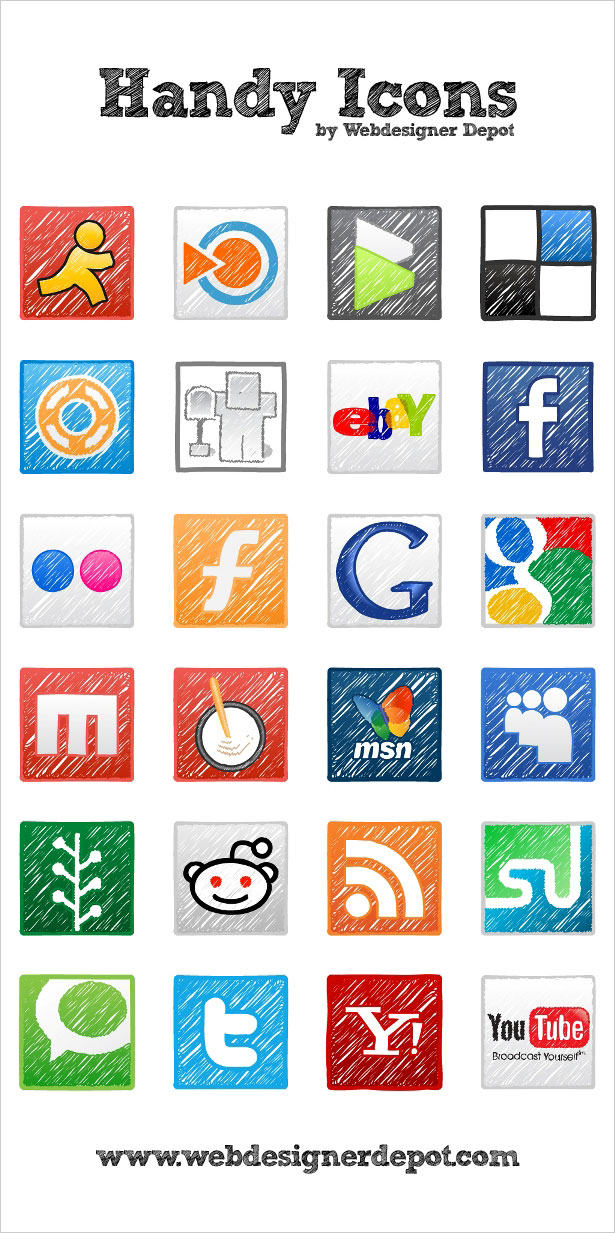 10. Hand Drawn Vector Icons
11. Red Little Shoes Icon set
12. 20 Free web 2.0 social icons colored in pencil version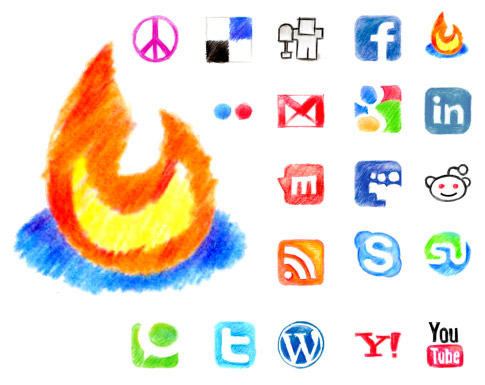 13. Skitchy Sketchy Icon Set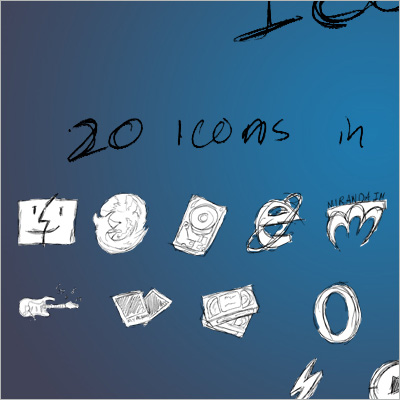 14. Back to School Icon Set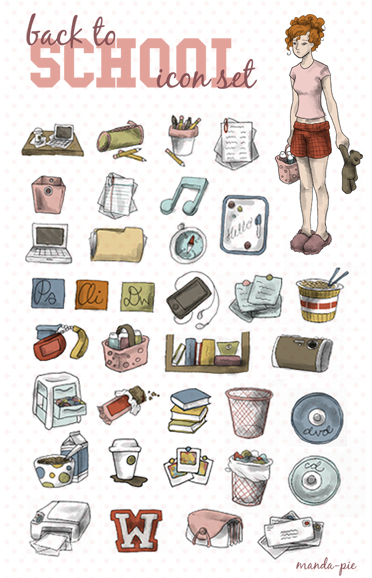 15. Black Bic Doodling
16. Harmonia Pastelis Icon Set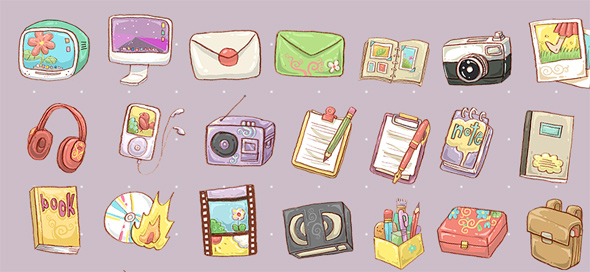 17. Kreski Lines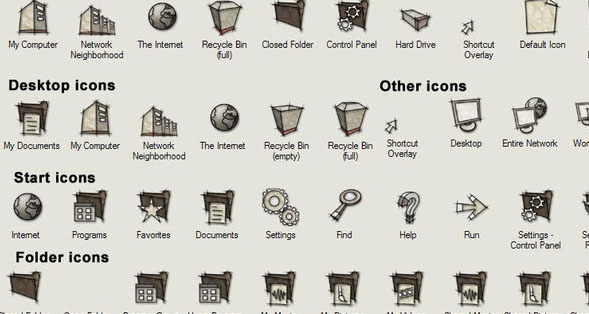 18.Watercolor Free Icon Pack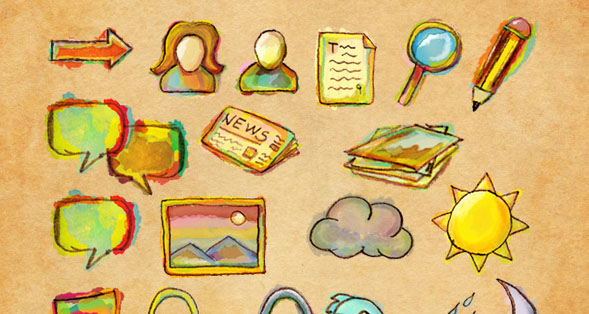 19. Steedicons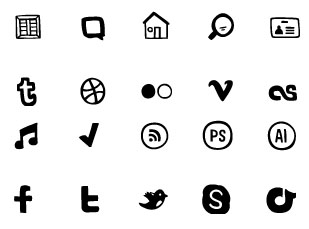 20. Sketchy Web Icons: 30 Hand Drawn Icon Pack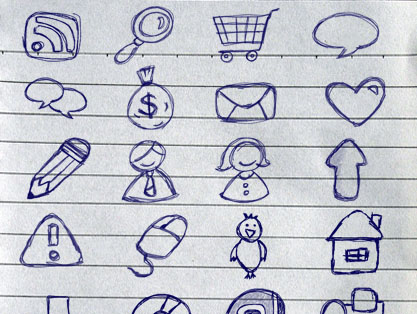 21. Hand Drawn Social Media Icons
22. Ramshackle – Drawn Icons
23. Natsu Icon Set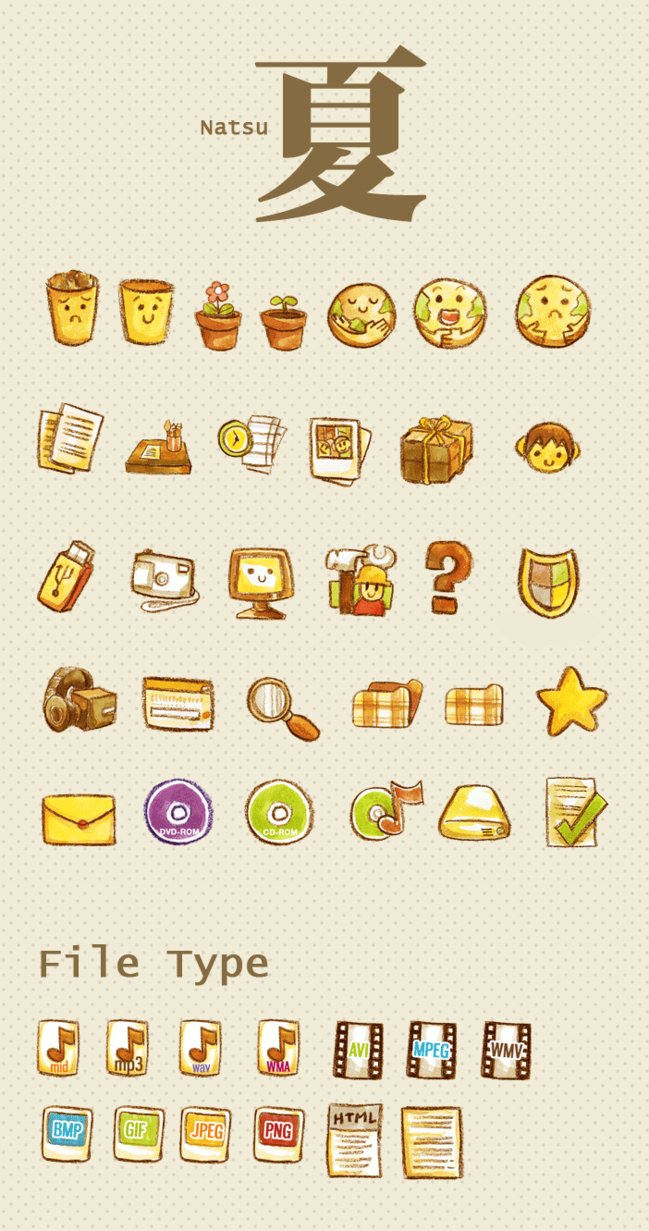 24. Hand Drawn Gimp Coloured Beauty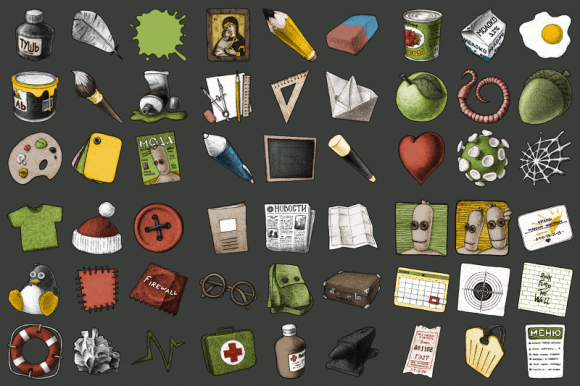 25. Free Twitter Bird Icons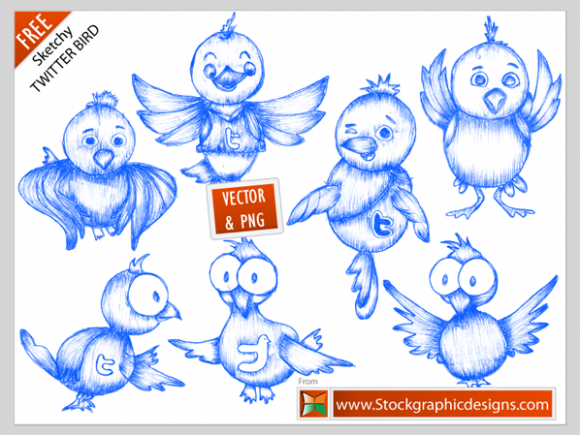 26. 19 Free Hand-Drawn Sketch Icons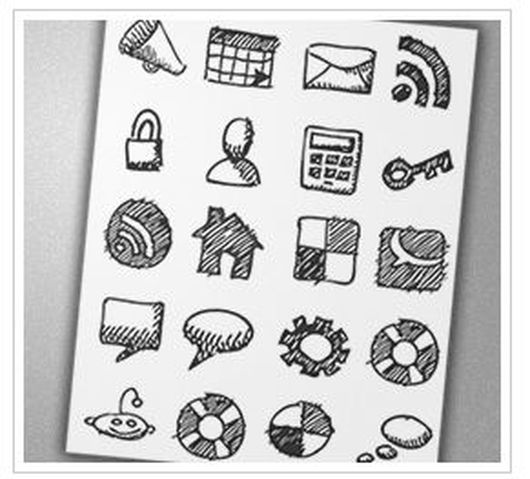 27. 49 Hand-Drawing Icons Set
28. Sketch'd up!

29. Purple Lines Icon Set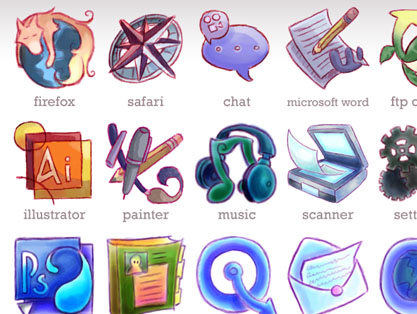 30. Hand-Drawn Icons