A brother is a special family member with whom we share fond childhood memories. It's always our sincere wish that those memories last for eternity. And a great way to ensure that is to mark their birthdays in style.

But we cannot always be physically present at our brothers' birthday parties to tell them how deeply we treasure them. Fortunately, there's an equally effective way of making them feel special each time they turn a year older. That's by sending them our heartfelt wishes on their birthdays.
Happy Birthday Wisher For Your Brother
The following are some of the coolest and most creative happy birthday wishes for your brother.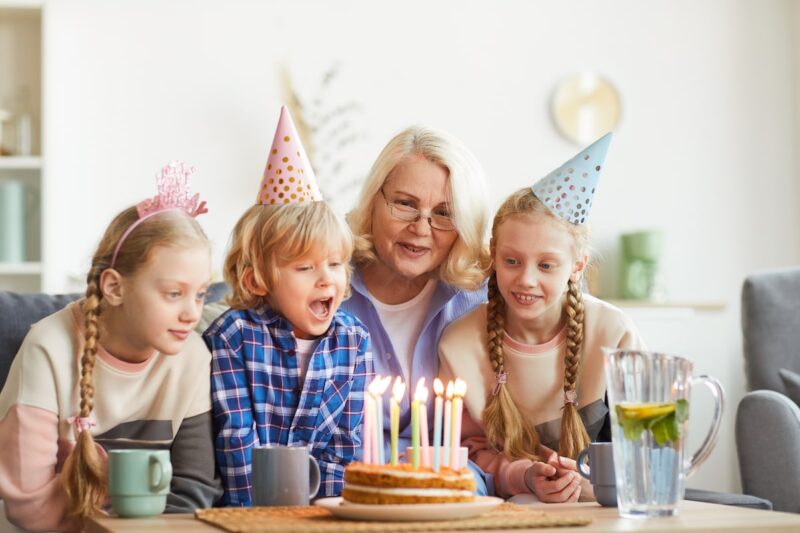 1. A shoulder to lean on, an emotional touch, a support to always raise. That's why I love you so much my brother! Happy Birthday!
2. A very happy birthday to the cutest and favorite member of our family. Wishing you a rocking birthday, little brother!
3. An amazing brother like you deserves all the praise, gifts and love in the world. This is why, on this special day of yours, I plan on giving you all three, in quantities larger than you could have ever imagined! Happy Birthday!
4. Another year gone, a little less hair on your head, but a whole lot of love in my heart for you. Have a happy birthday, and remember that men just get better with age. Happy Birthday!
5. At any point of time never say you are alone, I am the one who will always accompany you no matter it is blue or dark. Happy Birthday.
6. Birthdays fulfill your dreams and wishes with blessings but I wish that each day you celebrate would be like your birthday. Happy birthday brother!
7. Brother, you are just like me. Smart, handsome and intelligent. Wishing you a very happy birthday.
8. Brother, you may be many miles away from me and we rarely see each other, but my love for you has in no way lessened. Happy birthday dear brother.
9. Celebrating your birthday has always been special to my heart brother because the bond between us is unexplainable, I love you the most. Happiest birthday brother!
10. Dear bro, you are precious and irreplaceable. Wishing you a very happy birthday.
11. Dear brother, no matter how far you are away from me, you will always be there in my heart. Happy birthday!
12. Dear brother, you are not just my idol but also my greatest source of inspiration. Keep up the good work. Happy Birthday!
13. Dearest brother, all your benchmarks will set higher and I wish that you achieve each of them. Happy birthday, loads of love!
14. Despite all our fights I confess, you are the one with whom I want stay all my life! Happy Birthday!
15. From sharing the same room to sharing the first crush we never knew when we grew up. Happy Birthday, monkey…. ooops brother!
16. From stealing my chocolates to stealing my T-shirts, you owe me a lot of money and clothes. Birthday wishes to my handsome brother, love you!
17. Happiest birthday dear brother, you have always been a star of eye I am very happy to have you in my life. Wishing you tons of love and happiness in your world!
18. Happy Birthday bro… ask me any gift you want on your born day… just remember you will have to pay for it!
19. Happy birthday brother, wishing you lots of booze, parties, hangovers and chocolates. I love you and I wish that you walk on the right path after getting drunk!
20. Happy birthday dear brother. You are an incredible person, a great teacher, an awesome mentor, and an exemplary brother. Have a great day.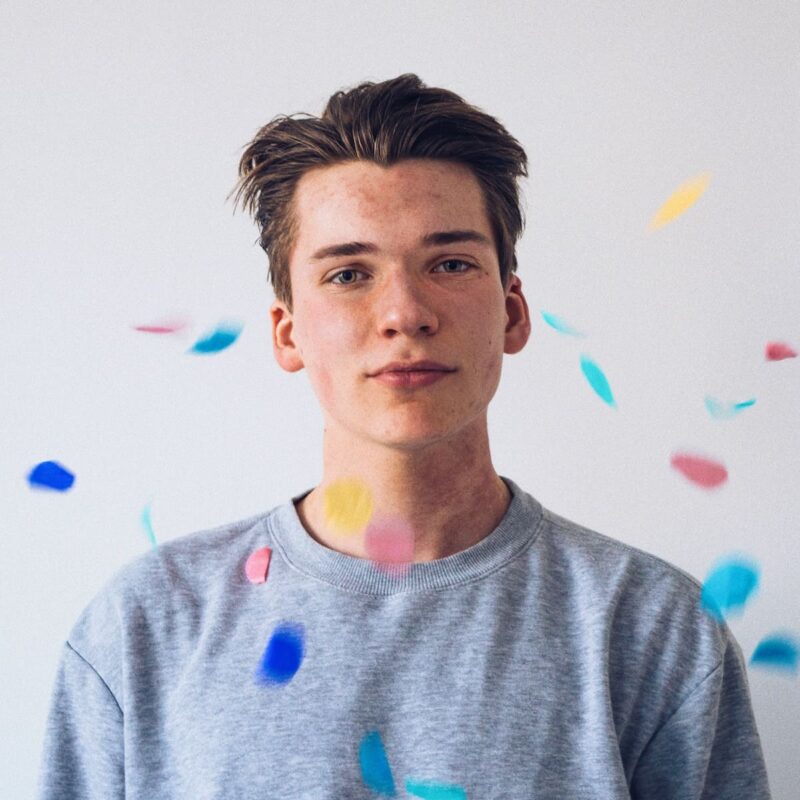 21. Happy birthday dearest brother, wish upon each candle on your cake and hope that all your wishes would come true. Wish you successful years ahead!
22. Happy Birthday dearest brother. Whilst many of my friends feel bounded with their brothers, I feel more liberate and absolve. Thanks for giving me such a wonderful company.
23. Happy birthday to an amazing soul in you, from all the fights to late night talks we grew up bro. cheers to the unsaid bond we share and togetherness of standing beside each other, Enjoy your day!
24. Happy Birthday to my brother, my best buddy and the only guy I can trust to help me get out of trouble.
25. Happy birthday to my partner in crime, since childhood you have stolen the spotlight by your funny activities; hope that you have the same spotlight always brother!
26. Happy birthday to my soul mate, to my partner in crime, to my support. I love you brother!
27. Happy birthday to who always annoys me with random stupid questions, to who I have authority to insult in public, just kidding! Love you bro.
28. I am able to take every risk in life but I know you are there to support me like a concrete wall. Happy Birthday to the best brother in the world!
29. I don't know how old you have become, I don't care about it, all I know is you are my loving bro! Happy birthday brother.
30. I have been waiting all through the year for this day. Let us celebrate and enjoy the day. Wishing you a very happy birthday, bro.
31. I pray to God to give you the gifts of good luck, joy, wisdom and prosperity. Wishing you a wonderful birthday, brother.
32. I was trying to find the perfect gift for you. But then I realized you have such a wonderful brother like
33. I will always want to cherish your smile and laughter because you are the one I would hold forever. Happy birthday brother, love you!
34. I wish; on your birthday your wildest and deepest dream come true and you enjoy it with full of fun and enthusiasm. Don't forget to accompany me!
35. If something good or bad comes in your way always remember that my love and care for you has no end! Happiest birthday bro.
36. It is your birthday today, the most momentous day of the year. Let us celebrate all night. Happy birthday, bro!
37. Life may be uncertain but there is one human on whom I can count on forever… that is you my bro!… Happy Birthday!
38. Lucky are those who are able to find a true friend. And those, whose true friend happens to be their brother are super lucky. I am super lucky, cause I have such a wonderful brother and friend like you. Happy birthday!
39. May each wish be filled, may each goal be achieved, may each balloon counts your age, and may this wish be the best. Happy birthday brother, love you!
40. May God give you everything that you want in life, peace, harmony, health, and wealth. Have a Happy Birthday!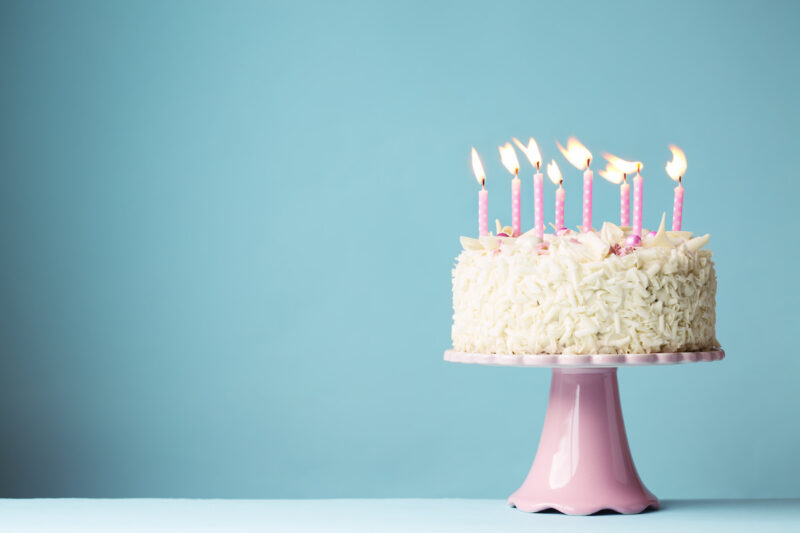 41. May hope and optimism be your strongest allies in the journey of life. Happy Birthday, Bro!
42. May this year bring the most wonderful things into your life, you truly deserve it! Happy Birthday Brother!
43. No matter how much the distance between us, my love for you will always be strong. Happy birthday.
44. No matter what life throws at me, I am always going to run towards you only… Happy Birthday my batman!
45. No treasure can be as worthy you are my brother. You are an epitome of greatness. Love you so much. Happy Birthday!
46. Nothing can take place of my brother in my life. You are the one whom I love for my entire life! May you have a blast birthday.
47. On this birthday, I wish to God, he make each of your coming day full of happiness, fun, positivity, and lots of opportunities!
48. On this birthday, instead of giving u any gift, I want to ask something, keep my place in your heart seized forever!
49. On this special day of yours, I wish the sun shines the brightest and the birds sing melodious just to wish you happy birthday!
50. On your birthday I wish all the happiness you have given to me get returned to you in thousand folds, Happy Birthday sweet bro!
51. Sometimes I wonder what if mom and dad had not brought you in this world. My life would have been so barren and empty. I love you my dear brother and happy birthday.
52. The teachers in school have educated me, but you are the one who have trained me practically, happy birthday to educator!
53. There is no place I would rather be than in your shadow. Happy birthday to my elder brother!
54. They say you can choose your friends but not your family. I just want you to know that if we weren't already brothers I would choose to be friends with you in a heartbeat! I'm so lucky to have a brother like you! Happy Birthday!
55. This is the time to make a warm difference in your life, I wish you happy birthday bro by sending heartfelt wishes to you!
56. To my entire childhood photo bomber, who always bumped into pictures and made them bad but today we laugh at it. Thank you for giving me such memories. Happy birthday brother!!
57. Today, tomorrow or forever, I just want a brother like you!……… Happy Happy Birthday bro!!
58. Ur the biggest asset of my life, you are so valuable that we want to keep you protected and preserved. Happy birthday stay safe!
59. We both share so many relationships. We are brothers, best of friends, mentors to each other and friendly rivals. Wishing my bro a very happy birthday.
60. We have shared many happy moments in life together, your birthday refresh all those memories and make me smile, happy growing!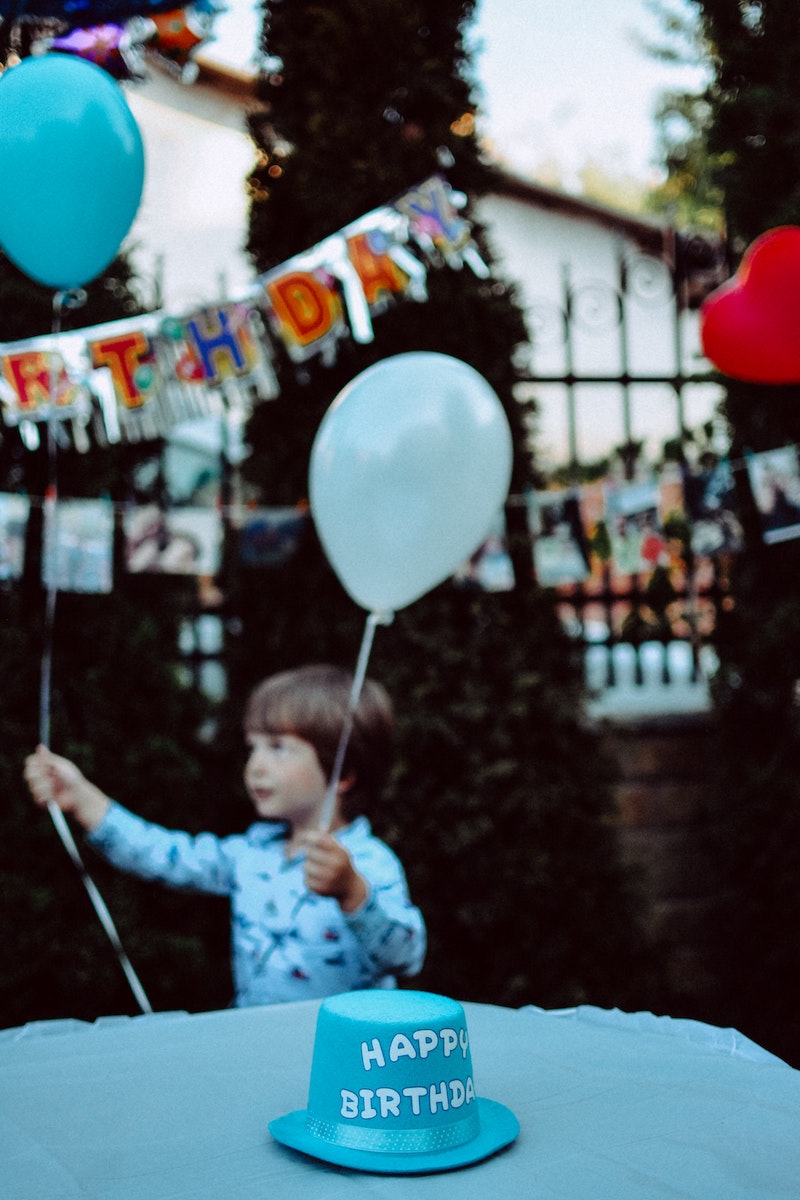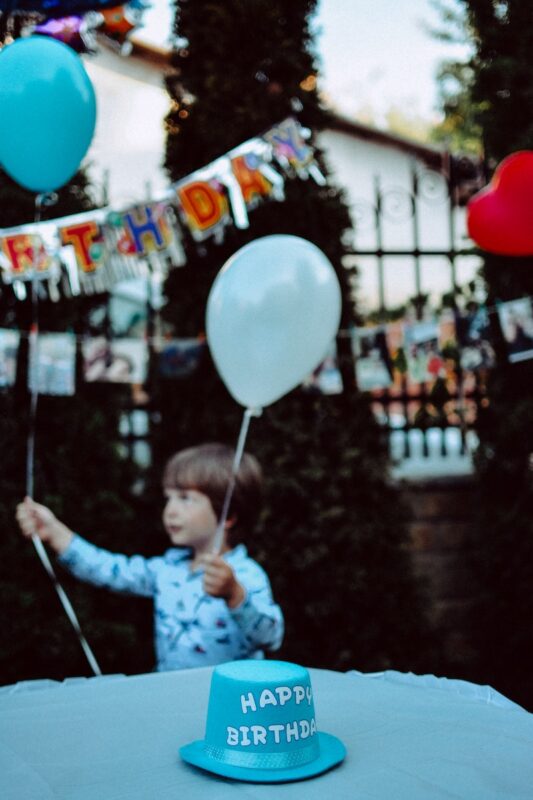 61. We may not see each other every day, but we both know that deep in our hearts, we have only love for each other and nothing else. Happy Birthday!
62. We share a truly strong bonding of siblings, you are not just a brother but the backbone of my life. Happy Birthday Bro!
63. Well, you are not forgiven for stealing all my ice creams and jellies but yes today you can have it all dearest brother, happy birthday!
64. What a fantastic childhood we had. We quarreled with each other over petty issues but in the end were the best of friends. Wishing you a very happy birthday, dear brother.
65. Wish you good beard, good hair, good physique and good life ahead. Happy birthday to you brother, loads of love!
66. Wishing a birthday to my brother filled with love and laughter. May God always be with you and support you in your every path!
67. Wishing my brother a wonderful and beautiful birthday, dream and hope I am sending your way. Wish all your dreams turn true. God bless you!
68. Wishing you a life full of health, wealth and fantastic moments now and forever. Happy Birthday, brother!
69. With you all the worries are gone, with you there is space of my thoughts, you are my happy place brother. Happy birthday, love you!
70. You are my inspiration, motivation, ideal and also the best friend. You are all in one. Love you so much bro. Happy Birthday!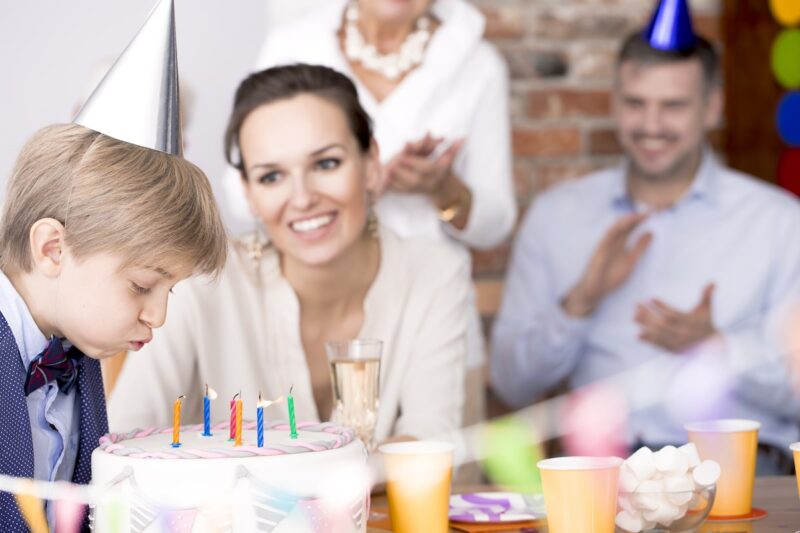 71. You are not just my brother but also my best friend. Wishing you a very happy birthday!
72. You are special, as you always spread smile and laughter, without thinking what you are getting in return. You are my inspiration happy birthday!
73. You are such a special bro, that I never feel hesitated talking to you anytime. Thanks for being my everything, I love you and wish you happy birthday!
74. You are the soul of our family. You have enriched our lives with your presence. Wishing you a very happy birthday, bro.
75. You are the sweetest brother in the world, no matter how upset I remain you bring smile on my face always! Wishing you a very happy birthday, dear brother!
76. You have proven me wrong so many times brother whenever I have underestimated your worth. But today I know you are a gem bro!…. Happy Birthday!
77. You have truly been a guiding angel to my all kind of problems. I look up to you and seek inspirations, wishing you many many happy return of the day brother!
78. You've always known just what to say to cheer me up when I was having a rough day. Though I don't have your gift for finding the perfect words, I simply want you to know how glad I am to have a brother like you in my life. Happy Birthday!
79. Your courage inspires me, your determination challenges me, and your loyalty reassures me. Thanks for being the best brother I could ask for. Have a terrific Birth!
80. Your optimistic spirit and cheerful words always encourage me. Thanks for being such a great brother. Have a terrific Birthday!
Conclusion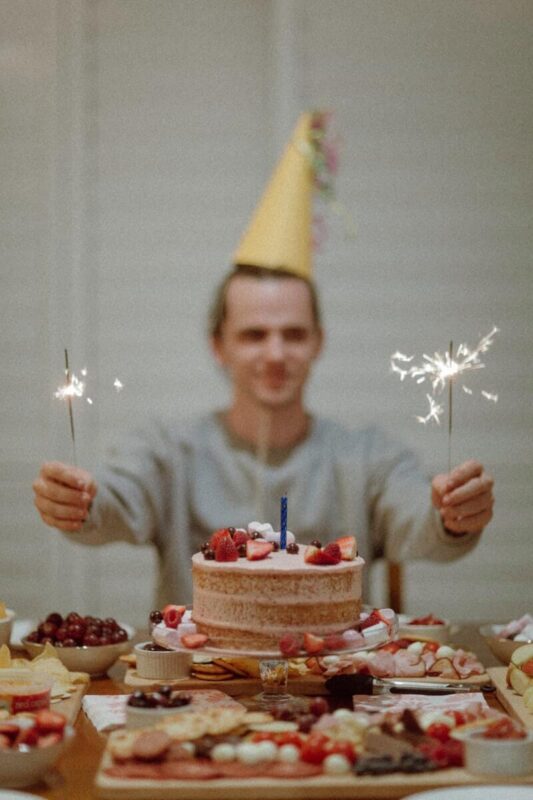 The birthday wishes for brother that we've highlighted above are drawn from several categories. There are motivational wishes to lift him up on this auspicious occasion, funny birthday wishes to put a smile on his face, and cute messages just to make him feel special.