Last Updated on January 24, 2023
For daughters, their dads are their first loves; and for sons, their father is their first best friend. Whether or not you are close to your dad, one can't deny that they make a huge impact in the lives of their children.
More than providers, they are often the rock, the anchor, and the pillar of the family. It's comforting to know that you can always run to Papa, if ever you get a scraped knee or a broken heart.
Challenges of Being a Dad in Today's World
But fathers are humans, too. They're not perfect. They make mistakes – some, bigger than others – and they usually distance themselves intentionally from their loved ones. There's nothing that time can't heal though. With the right words (and the right timing), fathers and their children can still repair the bonds broken by circumstance.
While a mother's role with their kids is pretty straightforward, the relationship dynamic between children and fathers are more complex. Dads have a tendency to 'show' their love rather than be vocal about it. Hence, certain resentments grow simply because dad never said that he was proud.
Another challenge for the men in the family is hitting the balance between providing and spending quality time. On one hand, they may see frequent overtime at the office as beneficial for their loved ones. But the other party may not think so. This disparity, when left unresolved, could result in hidden bitterness, anger, and frustration that will eat away at the core of his relationships.
How To Make Dads Feel Loved
You don't need to spend lots of money to fly dad to a paradise resort, or buy him a gold watch. Believe it or not, fathers long for and appreciate small, everyday gestures.
For example: tell him that you appreciate all his hard work and that he's doing great at being a parent. If your dad has trouble expressing his emotions, be the one to say 'I love you'. Inasmuch as moms yearn to hear compliments, dads are, too! Don't underestimate how your words can affect your father. He may not look like he wants a 'pat on the back' – but he does!
Simple, homemade gifts are also big on his list. Remember when you were 8 and you gave him a macaroni frame? He still has that on his desk. For special occasions, try baking him a cake or writing him a letter. He'll appreciate it more than a Rolex (although that's not a bad idea, either).
You don't need to wait for his birthday or for Father's Day to make him feel loved. Listening to him when he wants to tell you something, thanking him for picking up the groceries, or asking him about how his day went, are all good things to do to make dads feel cherished.
Not sure what to say? For those with dads celebrating their birthdays, pick out some warm wishes and messages from the list below. He'll love reading them in a handmade card!
Best Birthday Wishes for Dad
Birthday Wishes for Dads Who were Always There for You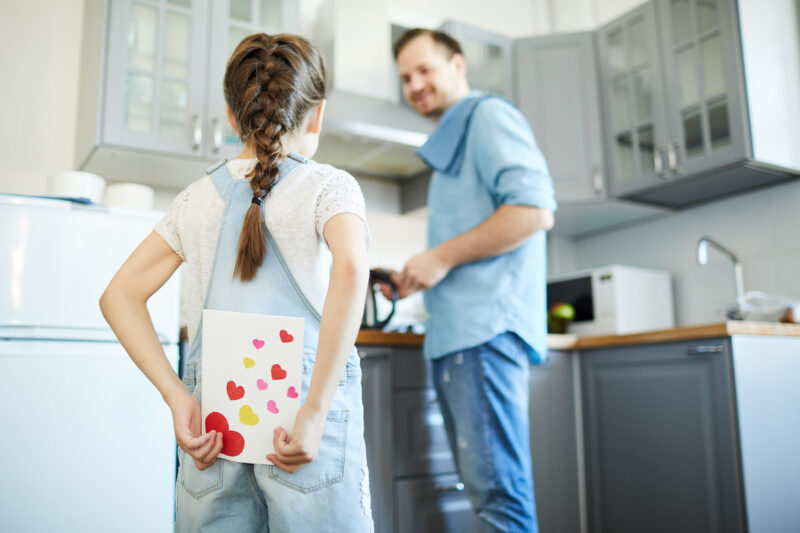 I wanted to send you a funny birthday message to make you laugh, but then I realized you are already too happy to have a son like me. Happy birthday!
I wish to spend more time with you, pops. Keep your smile on and enjoy the day to the fullest. Happiest birthday to you.
Thank you for being my first best friend. I cannot imagine to even survive my days without you. Happy birthday, my superhero.
Thank you for always having my back even when I couldn't keep my faith in myself. You are the best dad I could have asked for. Happy returns of the day.
You are an inspiration, you make days brighter and night warmer. Thank you for always staying by my side. I love you so much.
Thank you for being my father, my friend, and my teacher. I look up to you more than I love you. Respect for my pops on his day.
Happy Birthday Dad! You surely gave us some amazing genes but not the ones that allow you to age backward. We are disappointed!
Happy birthday to the adorable dad who will loosen his pockets and tighten his hugs for me just with a small tug.
I am impressed that even though the number of candles on your cake increased, your sense of humor didn't lose its touch. Happy birthday.
Here are too many more bad jokes and not so funny memes I love you, my man! Happy birthday, dad!
From helping me up when I fell to taking me out for practice after I missed the winning goal, you've taught me to never give up. I owe my success in life to you, and can't wait to take you out for your birthday.
I know I wasn't always the perfect child, but you have always been the perfect dad. Thanks for fixing the little things I broke and for showing me how to correct my own mistakes as I grew. Enjoy your birthday today. I love you!
As I was growing up, I remember myself always looking up to you, always admiring you, always having you as my role model. And judging by the person I am today, you've been a great role model dad! Happy birthday! Thank you for everything, I love you.
From barbecues to fishing, to sports, and to computers there is literally nothing you can't do! You're like a super dad! And that is why I admire you! Happy birthday!
Thank goodness looks are genetic! I hope I look half as good as you do at your age. Have a great birthday, and don't forget to stop by the mirror and celebrate that you just get better looking every year.
No matter how old you become, you will still be my best friend dad, after all, with whom am I going to watch the game on Sunday night if it's not with my beloved dad? Happy birthday!
No words can ever take the place of the feelings of my heart for you, hope your day is joyful.
If I had a dollar for everything I love about you, I'd be rich! Happy birthday to a million dollar dad!
I am the best that I can be because you taught me to never give up. Happy birthday, Dad!
You always helped me chase my dreams, now it's time you pursue yours. Happy birthday!
I feel stronger just knowing that my dad believes in me, and I feel blessed knowing that he loves me more than anything else in the whole world. Happy birthday dad.
Dear dad, I am your princess and you are my million colors of happiness. Happy birthday.
Happy birthday to the man who taught me to be wise, how to pick myself up after a failure and rise. I love you dad.
There is nothing in the whole world which can stop me, because I know I have my strong daddy to back me. Happy birthday.
No matter how many birthdays go by, I will always be the little boy who you taught to fly. Happy birthday daddy.
You are my best friend, more than just a dad. The fact that every kid does not have a father like you, makes me feel sad. Happy birthday.
You are the most amazing, good-looking and smart person I've ever met in my entire life. Love you dad. Happy birthday.
Hope your birthday celebration is going to put a big smile on your face and that it will be a day to remember for years to come. Love you.
Happy Birthday to a dad who is such a great friend to me, what would I do without you. You're the best.
Dad, please keep in mind that I love you so much. I'm wishing you a lovely and colorful birthday.
Birthday Wishes for Dads Who Always Try Their Best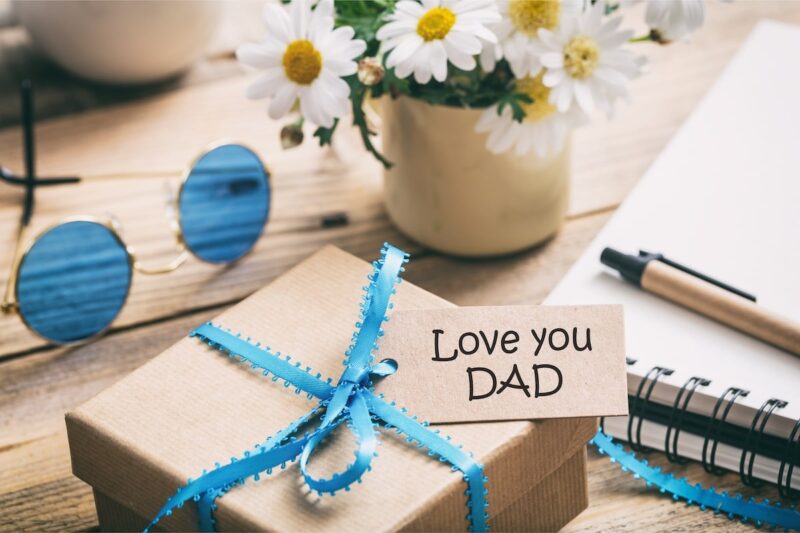 Birthday wishes and dreams are all reserved for you today, daddy.
I hope every candle you blow out will be a wish come true on your special day, papa.
Happy birthday to a dad whose first name is brilliant, middle name is awesome and last name is fabulous.
No gift can ever match the gift of love and affection you have given me all these years. Happy birthday dad.
The world would be a better place if there were more dads like you. Happy birthday.
There is not a single birthday gift in this world that can ever be worth your contribution in my life. Happy birthday to the best dad in the world.
Look how beautifully I've been reared under your wing. Thanks dad, for giving me such an amazing upbringing. Happy birthday.
You are like a large tree which gives fruit, shade and flowers to the whole family. Happy birthday dad.
Some dads are strict while some dads are lenient. Dad, you are a different breed altogether… you are just super cool. Happy birthday.
Dad, you have always been a good friend to me and I hope we will remain forever. Happy birthday.
No matter the challenges we get in life, you are always in my mind. Happy birthday!
Happy birthday, Papa. May your day be fantastic just like you!
On your birthday I hope that you sit back and relax, you deserve to have a great time and enjoy the day.
Happy Birthday to someone who lights up my life, may today bring you much joy.
To my dearest papa, you are my compass. Thanks for always showing me the right path and for guiding me in the right direction. Happy birthday!
Beloved dad, you are the only person that I know who does his very best whenever he can. Happy birthday.
Happy glorious birthday to father your kind of love and care would surely elevate any family. We celebrate you, sir.
Dad, you are a wonderful mentor and hero to me. I am looking up to you even now. Happy birthday.
Happy birthday, father and guide. Thank you for being the lighthouse that keeps me safe during the storms of life.
Dad, happy birthday. I hope today is a day full of love and relaxation. You deserve it.
Happy birthday to the man who had my best interest at heart, even when I was too dumb to realize it. Love you.
Sure, you may be a little bit older, but that's no reason you can't act like a kid! Have fun on your birthday dad.
A father of your caliber deserves more than a happy birthday. You deserve a stupendous, breathtaking, extraordinary birthday!
All these years later you still know how to party, keep rocking dad. We love you
Relax dad, have a drink and put your feet up. It's your birthday, and we are going to take care of you.
Happy birthday dad. May all your fish be big, your beers cold, and your teams win.
Wear your gray hairs proudly dad. They are memories of all our times. Happy birthday!
I am impressed that even though the number of candles on your cake increased, your sense of humor didn't lose its touch. Happy birthday.
You make me proud of you every single day. Happiest birthday, daddy.
Growing old was mandatory for you but growing wise was a choice. And you did it like a champ. Happy birthday dad!
Birthday Wishes and Messages for Your Father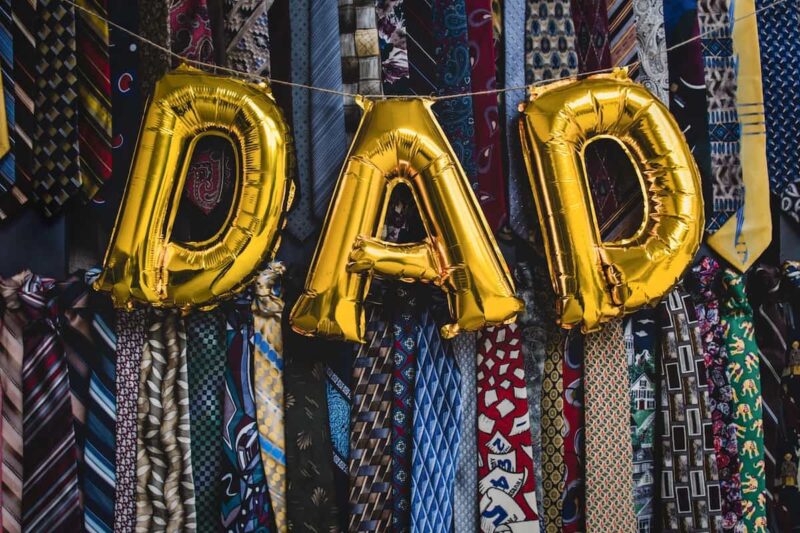 Enjoy all the love and attention on your special day. Happy birthday, Dad.
Have a wonderful birthday. I wish your every day to be filled with lots of love, laughter, happiness and the warmth of sunshine.
I hope your special day will bring you lots of happiness, love and fun. You deserve them a lot. Enjoy!
On your special day, I wish you good luck. I hope this wonderful day will fill up your heart with joy and blessings. Have a fantastic birthday!
Special day, special person and special celebration. May all your dreams and desires come true in this coming year. Happy birthday.
Wish your birthday celebration will be as fantastic as you are. Happy birthday.
The guidance I got in all these years was wonderful. I'm very grateful to you, Dad. Wishing you a very happy birthday.
What a wonderful and exciting day for you. Happy birthday!
On this birthday occasion, enjoy some cake and take some time for yourself. You deserve to celebrate big.
Best wishes in your celebrations and the rest of your life.
May God bless your beautiful heart and soul with happiness all the days of your life. Happy birthday.
Looking forward to seeing you on your big birthday.
Dad, you're one in a million. In other words, you're one of a kind. The best, most loving kind. Happy birthday!
May you live your life with your terms and achieve beautiful moments. Happy birthday.
Thank you for all the grateful memories that you have given us with your beautiful company. Happy birthday.
I am so thankful for having a dad like you. Happy birthday!
Its time to enjoy the fruits of your good deeds. Happy birthday dad!
Dear Dad, you truly are an inspiration for all of us. Happy birthday!
We are grateful for all the wonderful memories that you shared with us. You are never getting old in this life.
Thank you, Dad, for being so kind and supportive. Happy birthday!
May your life be filled with more of children's games and less paper works. Happy birthday dad!
Your fatherly love and care made our life beautiful and kept us out of trouble. Happy birthday!
May your life be blessed beyond your wildest imagination. Wishing you a cheerful birthday, dear dad.
Happy birthday, dad! Thanks for being my no. 1 MVP.
Daddy, you've given me so many invaluable things in life and I will always be grateful for them. May your special day bring you plenty of wonderful surprises!
Thank you for believing in me when I need it most. I wish you a joyous day and a wonderful year ahead!
You are my teacher and my guide. Stay awesome, dad, happy birthday!
I will always cherish all the priceless lessons that you have given me. Have a wonderful birthday, dad!
The most heartfelt birthday greetings to a one-of-a-kind father.
Dear dad, thank you for always being there for us without getting in the way. May you have many more birthdays to come.