Last Updated on January 24, 2023
Who says you need to have kids of your own to know what it feels like to raise them? Having a niece or nephew is probably just as good, if not better.
Nieces for instance, are the sweetest, most adorable beings you will ever get the pleasure of scooping up in your arms. They'll enchant you with their antics, make you laugh with their clumsiness, and steal your heart with their innocent smile.
As one of the first adults they will be close with growing up, it's your job for the next years ahead to be a positive role model in their eyes.
What You Mean To Your Niece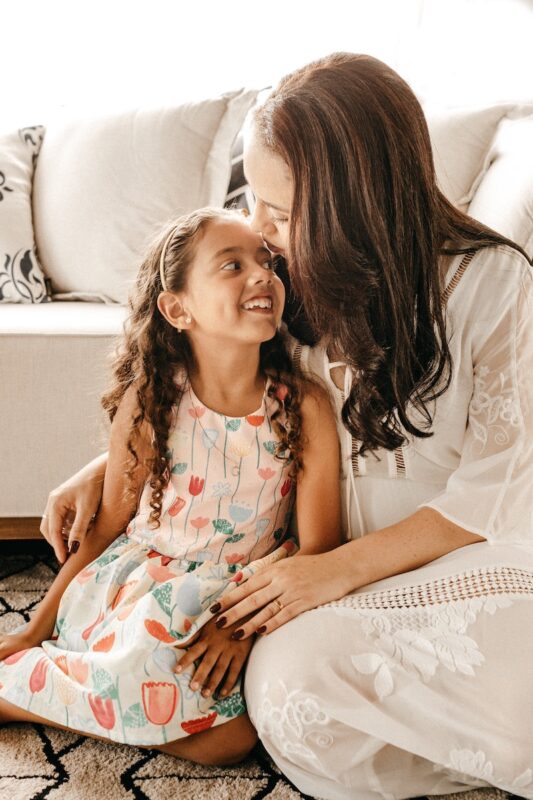 Being an aunt or uncle is not easy – but it's also one of the most unique relationships you will ever develop. Technically, you're not a parent, but you can be a supplemental parent whenever the need arises.
Unlike siblings who are the same age as your nieces, you're older so you can provide more solid advice and guidance. You can also help lighten your sibling's load by offering to attend their recital, take them to the playground, or buying them books. In the kids' eyes, you're like a dad/mom figure – except cooler.
As your nieces grow up, they'll certainly appreciate an aunt or uncle who always has their back. Sure, they have friends their own age. But as people grow old, they can also grow apart. Friends can change: they move to new cities, meet other friends, and forget the ones they left at home.
You as an older adult friend however, will support them despite distance or priorities. Whenever they feel alone in a new place, they know they can always stay with you. And if that first job interview fails, their cool aunt or uncle will be there to pick them up and cheer them on again.
Things Your Nieces will Teach You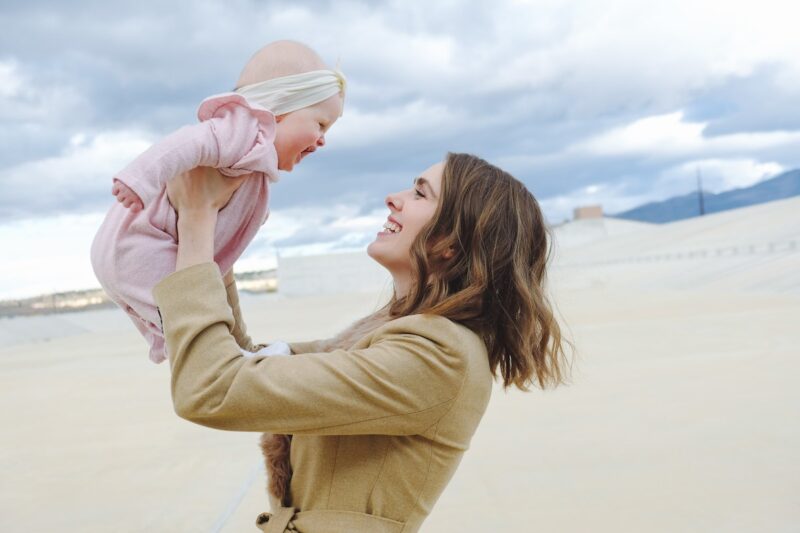 If you want to create a strong, loving bond with your nieces, it's going to take more than monthly visits. You will need to be there for them, even during mundane, trivial moments.
If you've ever had your own ideas about how to raise kids, taking care of your nieces will probably unravel every theory you've ever made. They will test your patience, your knowledge, as well as your love. But even after a tiring day, their calm faces are enough to make you feel content and happy.
As you care for them, you'll understand how it was like for your parents to worry about you. Because now, you're worried for these little angels everyday of your life. Even if they're not your own, you want them to be safe, warm, and loved all the time.
Nothing will beat the feeling of seeing your nieces blossom into full, kind, and caring adults. You will celebrate their milestones as if it was the greatest holiday in the state. And of course, you will love them more with each passing day.
They say kind words can keep you warm in winter. In that case, these sincere birthday greetings will warm the heart of your dear niece on her special occasion. Write her one today!
Related: 80 Cute Ways to Wish Your Niece a Happy Birthday
Heart-Warming Ways To Greet Your Niece On Her Birthday
Touching Birthday Wishes for Your Dear Nieces
As your aunt, I've the duty to wish you as the very first person on your most special day. Wishing you a best birthday.
I love you my dear. This is not because you are a niece, this is because you are such a wonderful human who truly deserves the most amount of love from anyone. Have a wonderful celebration.
I tried Google to find the perfect wish for you on your special day. But trust me, nothing grabbed my attention. So, I decided to send this greeting to you – "Be happy always".
Your parents have allowed me officially to allow you to do the things that they haven't allowed you yet. Wishing you a best birthday.
As you are my sweet niece, so I'm officially permitted to ask for a wonderful birthday treat from you. Have a gorgeous birthday party.
The term "Awesome Aunt" remains incomplete if there is no "Wonderful Niece" like you. How perfect we are. Happy birthday.
I thought that I had a lot, but when you were born, for the first time I felt that I really had nothing to claim as mine. You are the most valuable thing in my life.
Today is the day of your birthday, niece, and you know that for me, you are as if you were another daughter. I can't find the exact words or any other way to express precisely the love I feel for you. Enjoy everything they have prepared for you since you deserve it. Congratulations!
I love you, my daughter, but fortunately, I am not your mother. Therefore, I can give you all the whims I want. Congratulations!
I say this congratulation on the day of your birthday. I would like you to know how important you are to me, how you can bathe with your light anywhere you go and how you help others even if you don't know them. Happy birthday, niece!
I recognize that I did not know the true meaning of the word aunt until you came into the world. That's when you started calling me that, and I knew why it was so special. Congratulations, niece!
I have proposed to write you the most extraordinary letter of all. I intend to make your birthday happy and ask you to enjoy it as much as you can. You are so persevering that there is undoubtedly nothing you cannot get. I love you so much, my niece!
You are an angel who made my life more colorful and amazing. It couldn't be better than this. Have a gorgeous birthday party.
I didn't believe that my little sister would be able to do anything great in her life until she gave birth to you, my lovely niece. Wonderful birthday!
I really don't care about anything when it comes about your happiness. It really don't matter being the perfect aunt in the world, I only want to be the best aunt of my niece. Happy birthday.
You and me, the niece-aunt duo are the perfect pair of daughter-mother. Wishing you a happy birthday.
I would like your dreams to never disappear from your life and that you fulfill them one by one to make you happier beautiful niece. I hope that on this beautiful day, you have a great smile and enjoy it to the fullest. Happy birthday, niece.
Happy birthday to the world's most adorable niece! I hope that your big day is filled with too many happy moments to count and that you receive everything you wish for. You deserve to have every happiness in life.
Niece, you and I are like donuts with cream cheese: we make the best combo! May your special day be filled with lots of sweet people and even sweeter treats. Happy birthday Niece!
For your birthday I thought we should do something we both love to do, annoy the mess out of your parents! Happy birthday to my adorable partner in crime.
I'm not sure how it happened, but you have managed to ensnare my heart with your cute and adorable ways. I hope your birthday is even half as delightful as you are.
On my cloudiest days in life, you are a beautiful rainbow. Thank you for always bringing light, laughter, and love into my life. May your year be chock full of wondrous moments.
Niece, I want to take this day to tell you how grateful I am that you were born. Without you, my life would have been so empty. I am so fortunate to have such a daring, stunning, and loving niece like you. Happy birthday!
I want you to take a moment to look in the mirror so that you can know what perfection looks like. It must be difficult proving that people can indeed be perfect, but you make it look so easy. I hope your special day lives up to how perfect you are.
Niece, you have an amazing talent: you always know how to bring a smile to people's faces. Thank you for being such an amazing person, daughter, and niece!
I hope that for your big day you get everything you could ever wish for. I've brought you chocolate, candy, and cake, but I'm still working on that pony. It's coming one day. I swear!
The day you were born, you melted my heart. I never knew I could love someone so quickly and easily until I met you. May your birthday be full of as much amazement and joy as you bring me.
Sweet Happy Birthday Messages for Nieces
Whenever you are down or else you feel bad because your mom/dad has grounded you or even the teacher has punished you for something, never feel that you are alone, your aunt is always available to hug you. Happy birthday.
Though it might sound crazy, but it's true that without having a niece like you, my life would have remained incomplete. Wishing you a happy birthday from my heart.
No one can measure my love for you and it's not even possible for Google or Wikipedia. Wonderful birthday.
My life gave me a perfect gift that I was always dreaming of, a niece like you. Take this wonderful cake and enjoy the day.
Time flies! It seems that it was yesterday when we saw you being born in that hospital, and today you have already become a woman. However, for me, you are still the same girl from that hospital. I want to wish you a new year full of joy and hope; You will see how everything terrible ends up being left behind. Nothing prevents you from sleeping and waking up with a smile in your mouth. Congratulations!
I am very sorry I cannot be by your side on such an important day for you. Therefore, I send you my best blessings to help you reach your goals, and that this new year is full of joys and congratulations that allow you to enjoy like never before in your life. Congratulations!
I hope you have a great time on your birthday with the people who love you most, and that every day that is yet to come is loaded with good energies and much prosperity. We love you! Your uncles.
Time passes and you are still the sweet girl who pushed me into my arms on a day like today, several years ago. What happiness to see that it preserves that beautiful spirit and that nobody is able to steal your joy. Happy Birthday Niece! You are a really special being.
Happy Birthday Beautiful Niece! Dream big and follow what makes you happy, fill your chest, take your breath away, just want to think about it over and over again. Because life is one, and it is useless if you spend it doing things that don't make you smile. I adore you
Having a niece like you is synonymous with always having reasons to smile. I love your way of being and today, on your special day, I want to wish you a new year of great happiness for you. Happy Bday to my Niece!
Great things are hard to find. But I'm so lucky that I found the greatest thing of my life without any hard work. Thanks God for gifting me a niece like you. Best birthday.
Never feel alone or down, because I'm always around if you are the perfect companion of you when you are alone or to hug you when you are down. Happy birthday.
Happy birthday, niece! How proud it makes me greet you on this day. It is that you have been the best friend and companion of my children. I do not exaggerate in telling you that you are like another daughter.
I wish you have a beautiful birthday niece from my heart. Together with the whole family today, we will celebrate your birthday, and we want to give you the best wishes today on this special day. Congratulations, dear niece!
The most beautiful wishes that I like to write are those like these in which I can wish you a beautiful day, but today I would like to wish you a happy birthday, dear niece, and enjoy it with your loved ones.
That on this special day all your wishes come true dear niece, today you stop being a girl to become a little woman, enjoy this day very much. Happy birthday beloved niece.
A new day dawned, dressed in joy, partying, and happiness. Today the same sun has risen more brightly than ever because I knew it would be the most beautiful day I was going to live. Thank you for giving the world so much happiness. Happy birthday, niece, you are the best in this world.
Dear niece, today is your day, only yours. Happy Birthday! Surround yourself with the friends and family you love the most and smile at life without fear. You are an incredible human being and you deserve to be happy.
Today is my dear niece's birthday, who for me is practically one more daughter. There are still no words or songs that can express all the love I feel for you. Enjoy very much, beautiful, you deserve it. Happy Bday to my Niece!
Happy Birthday Niece! This year was intense. You gained experience and became stronger. So it is worth living. I confess that I have a lot of admiration and pride for you, niece.
The years keep passing and with time you continue to evolve, becoming a better version of yourself, self-improving and getting everything you ever dreamed of. I am proud that a woman as wonderful as you is my niece. Happy birthday niece!
I wish you have a beautiful birthday niece of my heart. Together with the whole family today we will celebrate your birthday and we want to give you the best wishes today on this special day. Happy Birthday to a special niece!
I would like that your dreams never disappear from your life and that you fulfill them one by one so that they make you happier beautiful niece, I hope that on this beautiful day you have a great smile and that you enjoy it to the fullest. Happy birthday niece.
Having the happiness of being the aunt of a woman as noble and kind as you, is one of my greatest pride. I wish you the best for this coming year. Happy Bday to my Niece!
Niece, your uncle and I hope that on this beautiful day you can have a lot of fun, laugh, dance and enjoy a lot. We love you so much, Happy birthday niece!
Inspirational Birthday Wishes for a Niece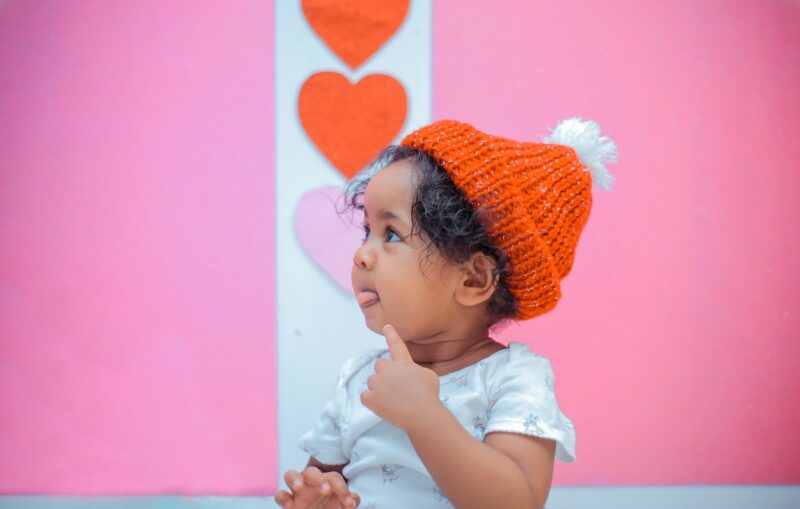 Being an aunt is nothing less than the joy of motherhood. It sounds crazy and wild. Wonderful birthday.
The word "Aunt" became very, very special in my life after you were born. Have a wonderful birthday.
The relationship between you and me is not about the smiles and laughs. You are such a wonderful niece that my heart wants to fly. Best birthday.
It's mandatory to have an amazing niece to become the sweetest aunt in the world. Hope you are enjoying this day a lot.
Another year that goes away, but a new one begins, and this one is full of opportunities and joys. I wish you the best in the world and have a great time with your loved ones on this special day. Congratulations, niece!
This year you have lived many happy experiences, but that is nothing compared to what has to come. There have also been some sad ones, but you have known how to overcome them. I know that you will always follow the path along the path of good. Congratulations!
Honey, I want to wish you that on this special day you can enjoy in a big way and that all your wishes end up being fulfilled. Receive a hug from your aunt!
On this day, the sky is dressed with joy and the sun shines with all its splendor, as it is the anniversary of a being who with its light has illuminated my life and that of the whole family. Happy birthday niece!
On this sublime day, I only ask one thing: that God gives you a thousand reasons to smile and allows me to be by your side to witness your happiness. Happy Birthday to my Niece! You deserve the best.
Dear niece, today we celebrate one more year of life and that makes me very happy. Since you came to this world, an infinite and special love for you was born in my heart, and that love, whatever happens, will be eternal. Happy Birthday Niece!
Happy Birthday Beautiful Niece!! Keep recording your path through life with claw and fight, never stop fighting for your dreams. I love you so much, my pretty niece!
If there is something you should not question it is the love I feel for you, because although I do not always demonstrate it, you are one of the most important people for me. I love you, niece, and I wish you a very Happy Birthday Niece
On this wonderful day, I want to wish you the best of my niece's birthday. I want to remind you that despite the distance you are very special to me. I hope on this day you have an incredible time and enjoy it because you truly deserve it. Happy Birthday Niece!
Despite the fact that there are thousands of kilometers that separate us, our hearts remain united and our love has increased. I would have loved to spend your birthday with you, niece. I hope it is full of fun, laughter and memorable moments. I adore you. Happy Birthday Niece!
Nothing would have been enough if you weren't born in the world. Wonderful birthday.
This moment has been worth waiting for 365 days. I've been looking forward to it all this time since another year you meet again, and I'll be by your side to enjoy it. May you fulfill many more!
The heart that loves will always be young. I wish you a new year of life full of love and joy, dear niece, enjoy this day very much. I love you very much and have a happy birthday with the people you love most.
You are a wonderful person, and I wish you the best in this world. Happy birthday, niece!
A happy birthday to you, beautiful niece, may all blessings fall on you today, tomorrow, and forever. What a joy that you are celebrating your birthday, you are like a daughter to me, because I remind you that this is what nephews are: our other children whom we love immensely.
Life has many highs and lows: triumphs, successes, defeats, and failures. If ever you face those last two come to me, because I will always be there to love, support, and encourage you.
After waiting and waiting for so long, that special day has finally arrived for you. Finally, today the whole family is in luck at this celebration of yours, since someone we love very much becomes a more significant year. May you meet many more nieces!
Today is one of those bittersweet days of those days in which distance hurts me more than ever, however, it is also of those days in which your happiness calls mine and manages to wake you up, so I wish you a wonderful and happy birthday niece.
Congratulations dear niece, I hope this day is as it is, I wish God to let all the blessings and joys you deserve to fall on you. Have a happy birthday!
I'm afraid that once again you become elder, but do not worry because I think you should always smile, it is part of life to grow old dear, and that will fill you with more wisdom, happy birthday, dear niece.
Yesterday I went to bed early, wanting to wake up as soon as possible to send you this birthday greeting and wish you a great time, along with your loved ones and your friends. You are a wonderful person, never change. I wish you a very happy birthday, niece of my heart.
Today is your birthday, niece again. She can't believe how much you have grown in recent years. It seems like it was yesterday when you were still a baby. Celebrate big and receive a big hug and congratulations from your uncles who love you.