Last Updated on March 8, 2022
How do you celebrate your birthdays?
Without a doubt, birthdays are among the most celebrated occasions all over the world. It's not just something that people remember and immediately dismiss. It's something people look forward to, plan for and anticipate.
This is not at all surprising, knowing that birthdays have such a huge impact. It's a celebration of life! It marvels at the huge mystery and miracle of how you came to be.
What are people reminded of on their birthday? What do these birthdays stand for?
Your birthday represents new opportunities.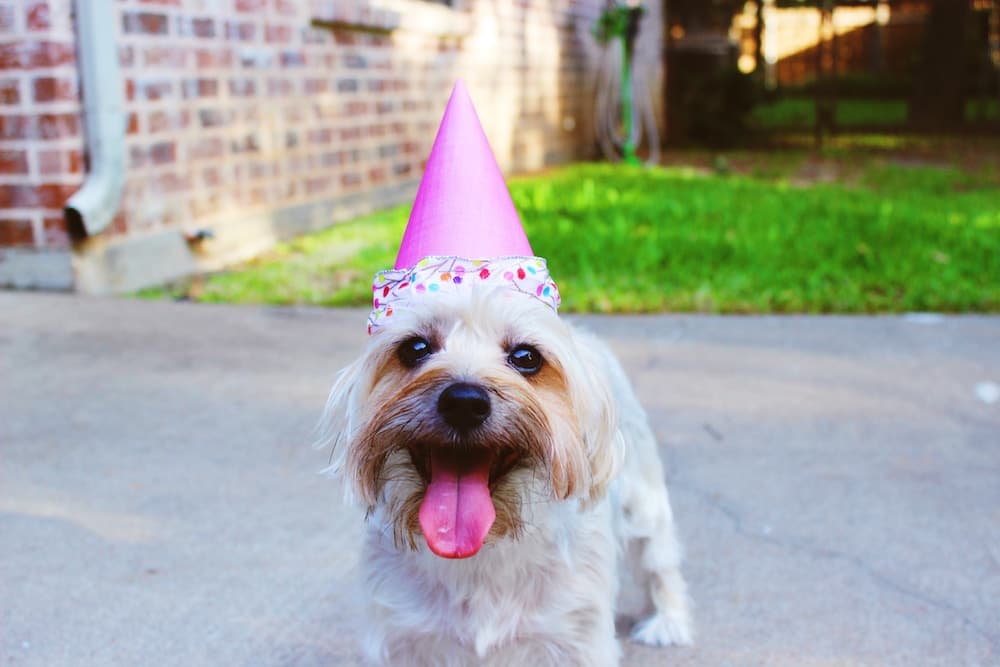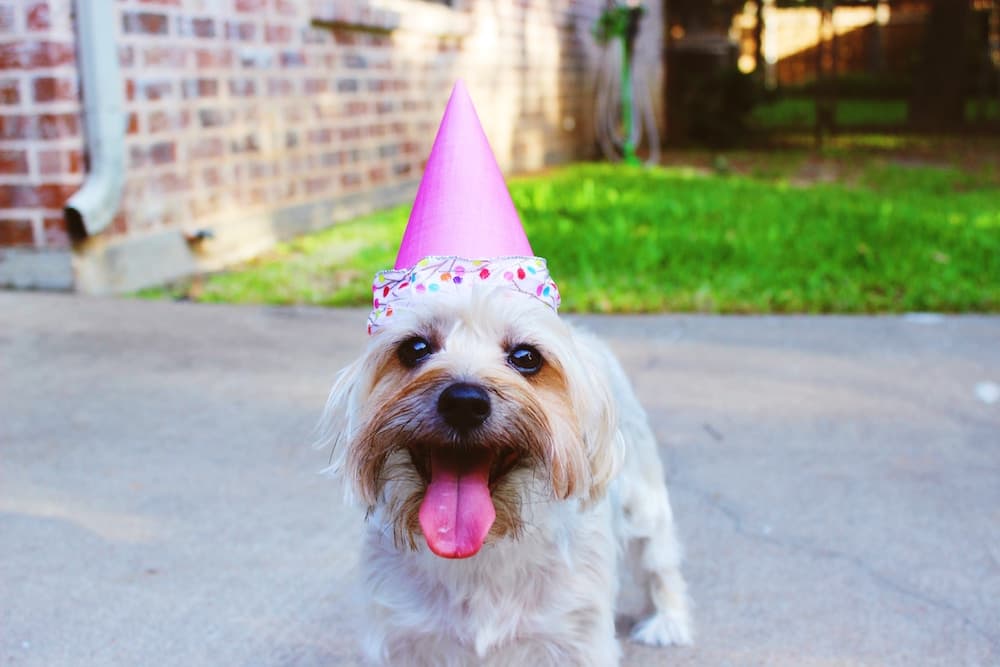 A new year means a new set of opportunities to conquer!
Every year, you probably go through different challenges. They may be challenges in terms of career, or maybe in terms of your relationships. Whatever those challenges are, they always present opportunities for growth. They give you the chance to learn something new.
They allow you to decide how things are going to turn out, depending on how you react to them and act upon them.
Your birthday reminds you of victories.
Do you ever think about how many challenges you overcome year after year? Do you count your wins as much as your losses?
For every year that passes, you often look back and think about how far you've come. For every year that comes anew, you end up thinking about those times when you felt hopeless and helpless, when you felt like you can't go on another day.
But then again, look at you now, celebrating yet another birthday! This means that you are a true survivor, someone who has claimed victory over all the bad things life has thrown in the past.
Your birthday is a celebration of love and friendship.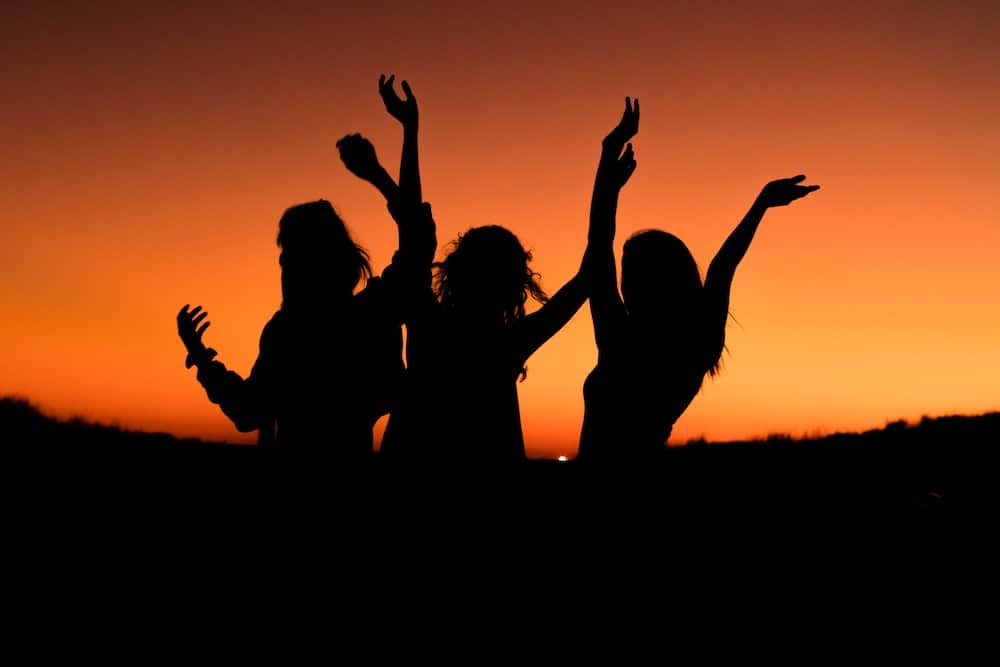 Birthdays are not just something a person celebrates on his or her own. It's that special day when people who matter show appreciation for the fact that a number of years ago, you came into this world.
This is why every year, you get so many greetings on your social media accounts (regardless if they were only reminded about it through a Facebook notification). The fact that people would spare a minute or two to send a greeting your way means that you have somehow touched their lives in one way or another.
Your birthday is a chance to get together with family and friends.
We can't even forget the parties and get-togethers! Whether it's a party you planned on your own, or a surprise bash planned by your friends, nobody misses the chance to actually get together and celebrate when someone's birthday comes along.
Of course, this also means that you get to spend a few hours sharing stories and laughing non-stop. It's just priceless, especially when all of your loved ones know how to have a good time.
Your birthday is a look into the future.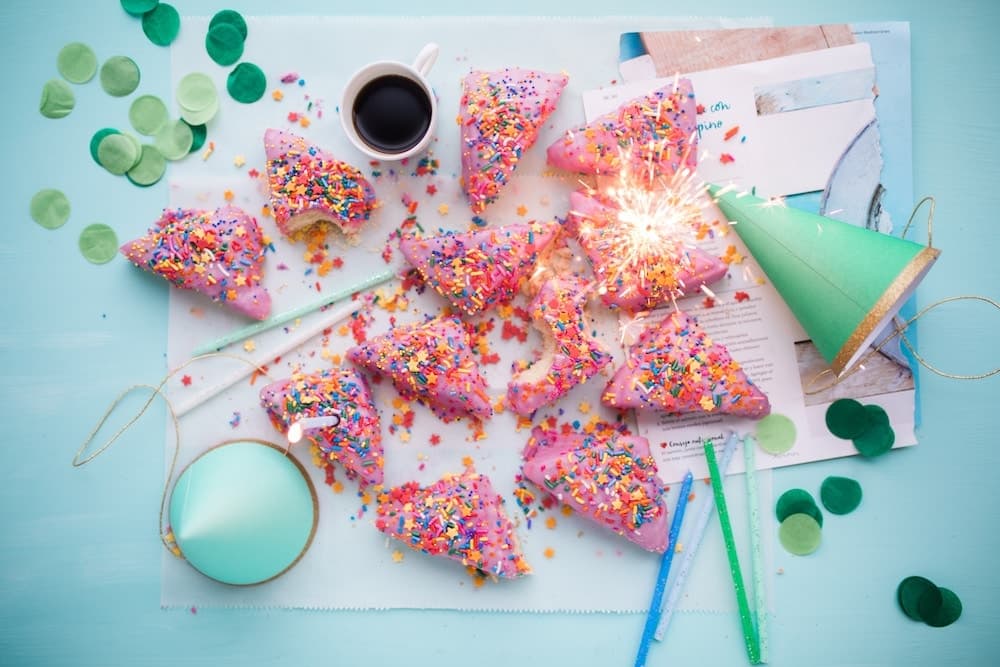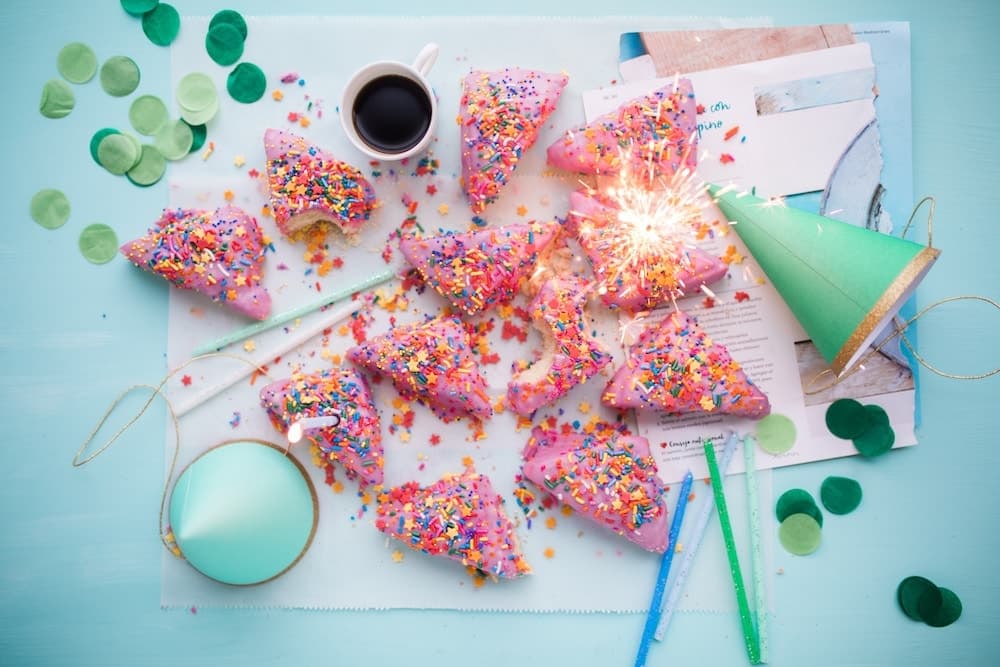 Just as a new year lets you take a step back and think about the past, it's also an occasion that gives you a sneak peek into the future.
You know how people often list down different resolutions every New Year's eve? Well, this is YOUR own personal new year. And more often than not, people celebrating their birthdays do the same thing.
They think about things they've always wanted to do and plan on finally crossing that off the list this year. They make plans and get excited for what lies ahead.
Your birthday is a celebration of YOU.
Yes, the most important thing that you get to enjoy on your birthday is the fact that you're YOU. Nobody does this better than you!
You may have issues about who you are or what you've done in the past. You may even be insecure about who you've been so far. But you know what? This is one day when you have to let those fears and insecurities take a hike. Because today, you get to realize that you're actually pretty awesome!
Just take a look at every person greeting you on your special day. Would you consider yourself a loser if you have people sending love your way? You don't need thousands of people greeting you. The few who have greeted you are more than enough, because these are the people who know who you really are and what you're capable of.
Because it's your birthday, you also have another year to build even better memories to celebrate in years to come. Here are a few quotes that can help you think about your birthday and what it really means:
50 Great Birthday Quotes
Here are some of the best Happy Birthday quotes. You can easily copy and paste these to use on your social media channels.
"Our birthdays are feathers in the broad wing of time." – Jean Paul Richter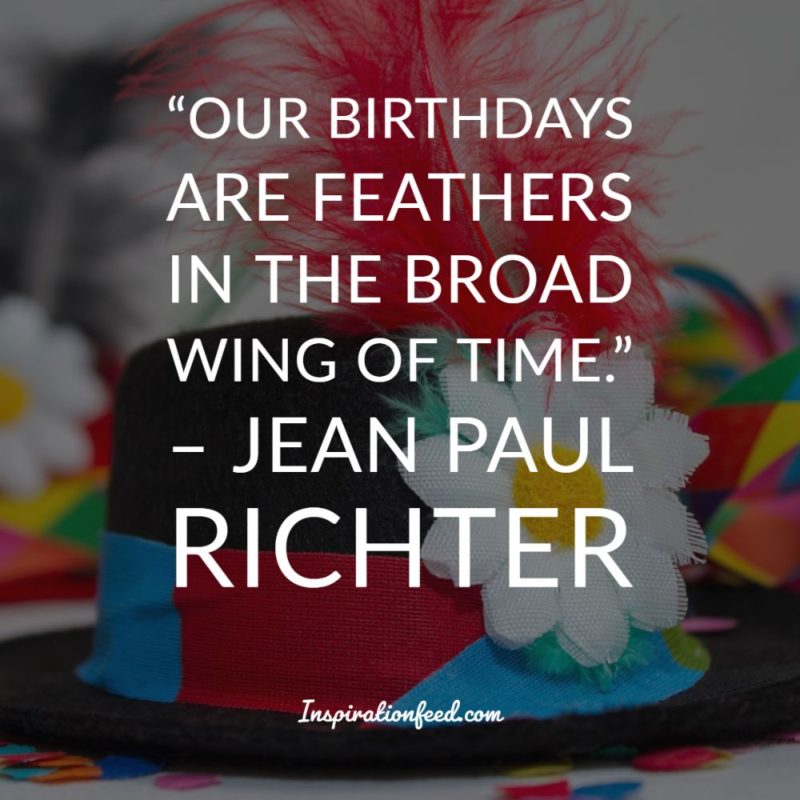 "The secret of staying young is to live honestly, eat slowly, and lie about your age." – Lucille Ball
"All the world is birthday cake, so take a piece, but not too much." – George Harrison
"I remember when the candle shop burned down. Everyone stood around singing 'Happy Birthday'." – Steven Wright
"The more you praise and celebrate your life, the more there is in life to celebrate." – Oprah Winfrey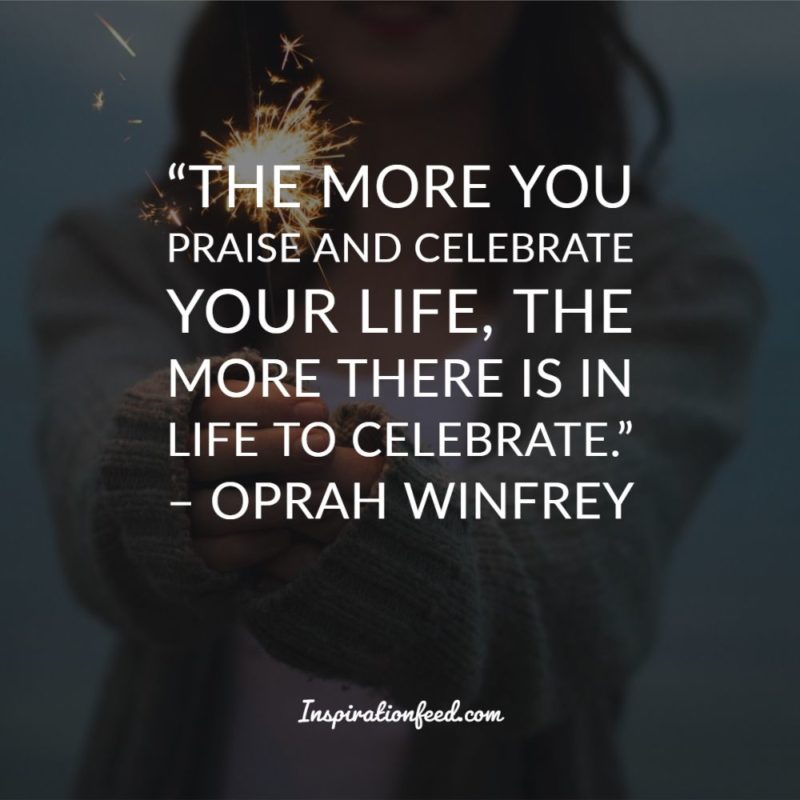 "One today is worth two tomorrows." – Benjamin Franklin
"A diplomat is a man who always remembers a woman's birthday but never remembers her age." – Robert Frost
"Because time itself is like a spiral, something special happens on your birthday each year: The same energy that God invested in you at birth is present once again." – Menachem Mendel Schneerson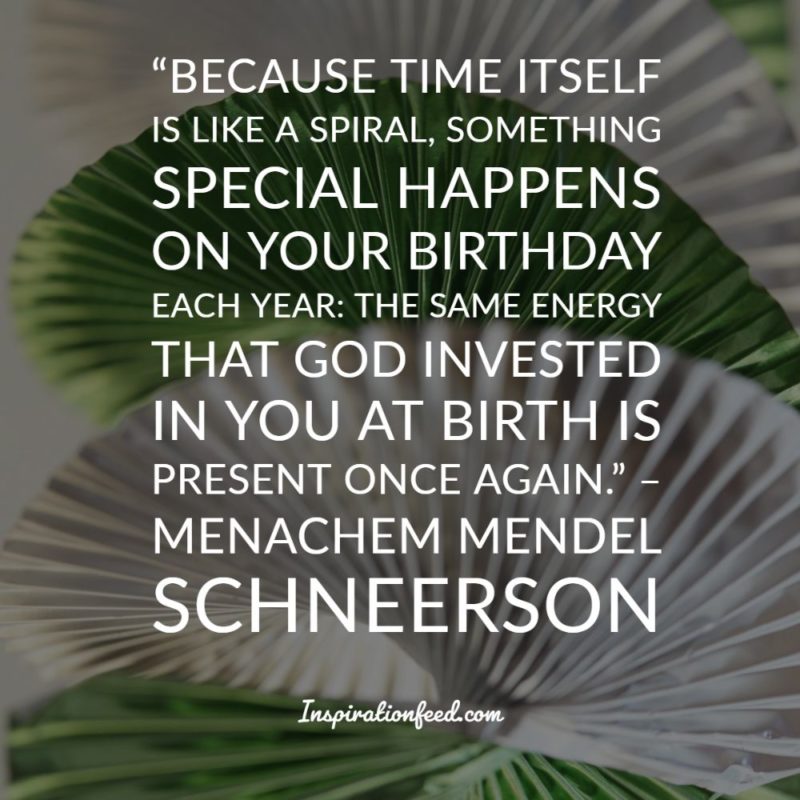 "There is still no cure for the common birthday." – John Glenn
"May you live all the days of your life." – Jonathan Swift
"Let us celebrate the occasion with wine and sweet words." – Plautus
"Age is a matter of feeling, not of years." – George William Curtis
"At 20 years of age the will reigns; at 30 the wit; at 40 the judgment." – Benjamin Franklin
"The worst gift is a fruitcake. There is only one fruitcake in the entire world, and people keep sending it to each other." – Johnny Carson
"The best birthdays of all are those that haven't arrived yet." – Robert Orben
"And in the end, it's not the years in your life that count. It's the life in your years." – Abraham Lincoln
"I think, at a child's birth if a mother could ask a fairy godmother to endow it with the most useful gift, that gift should be curiosity." – Eleanor Roosevelt
"With mirth and laughter let old wrinkles come." – William Shakespeare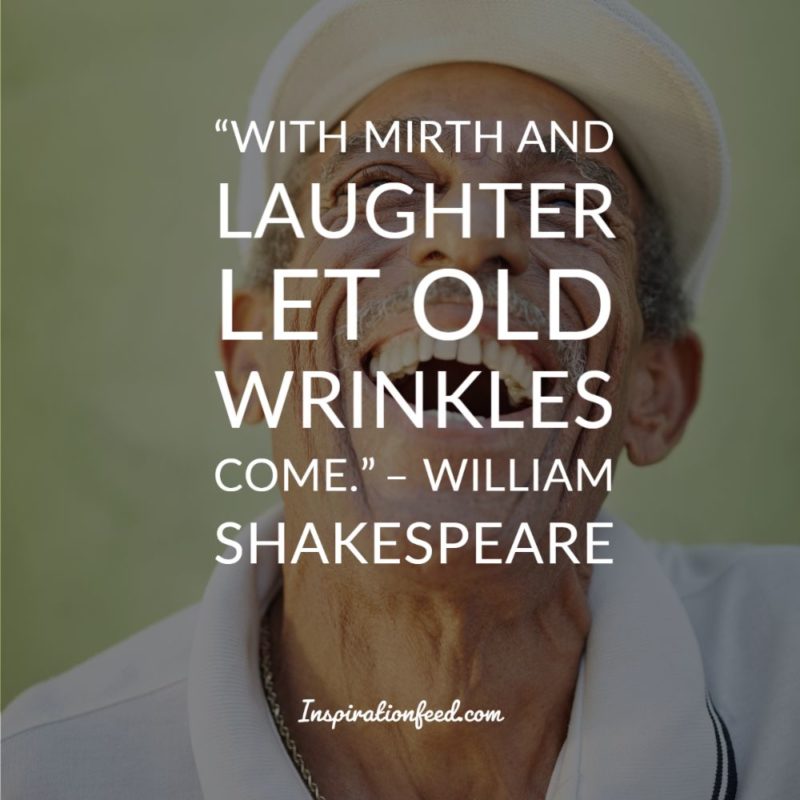 "Cakes are special. Every birthday, every celebration ends with something sweet, a cake, and people remember. It's all about the memories." – Buddy Valastro
"Everyone is the age of their heart." – Guatemalan Proverb
"When I was younger, I could remember anything, whether it happened or not." – Mark Twain
"You are never too old to set another goal or to dream a new dream." – Les Brown
"To keep the heart unwrinkled, to be hopeful, kindly, cheerful, reverent that is to triumph over old age." – Thomas B. Aldrich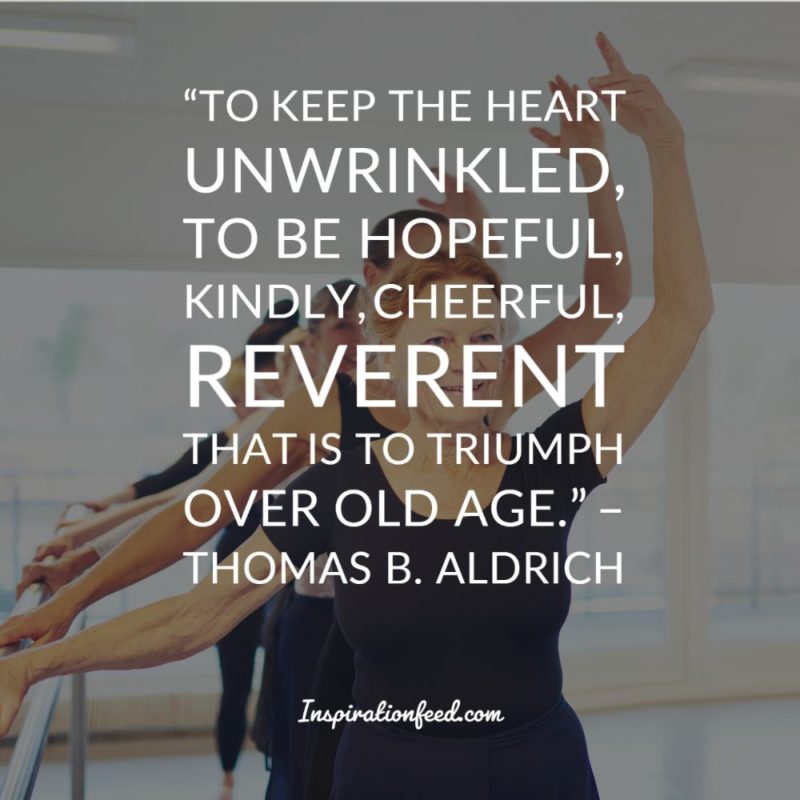 "You're not forty; you're eighteen with twenty two years of experience." – Anonymous
"Birthdays are good for you. Statistics show that the people who have the most live the longest." – Larry Lorenzoni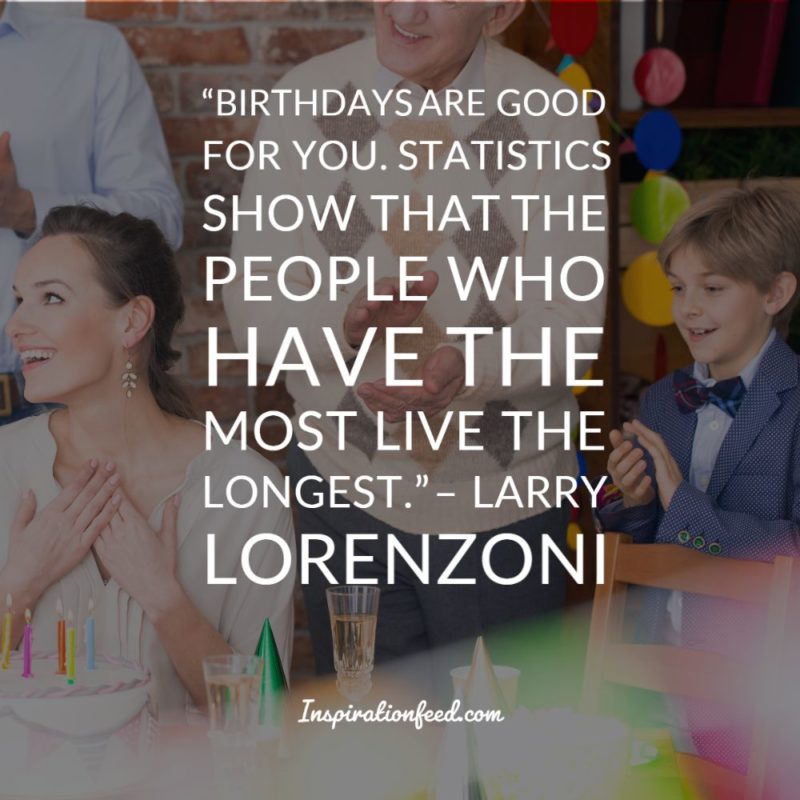 "Old age isn't so bad when you consider the alternatives." – Maurice Chevalier
"The old believe everything; the middle-aged suspect everything; the young know everything." – Oscar Wilde
"In childhood, we yearn to be grown-ups. In old age, we yearn to be kids. It just seems that all would be wonderful if we didn't have to celebrate our birthdays in chronological order." – Robert Brault
"Wisdom doesn't necessarily come with age. Sometimes age just shows up all by itself." – Tom Wilson
"For him in vain the envious seasons roll, who bears eternal summer in his soul." – Oliver Wendell Holmes
"Growing old is mandatory; growing up is optional." – Chili Davis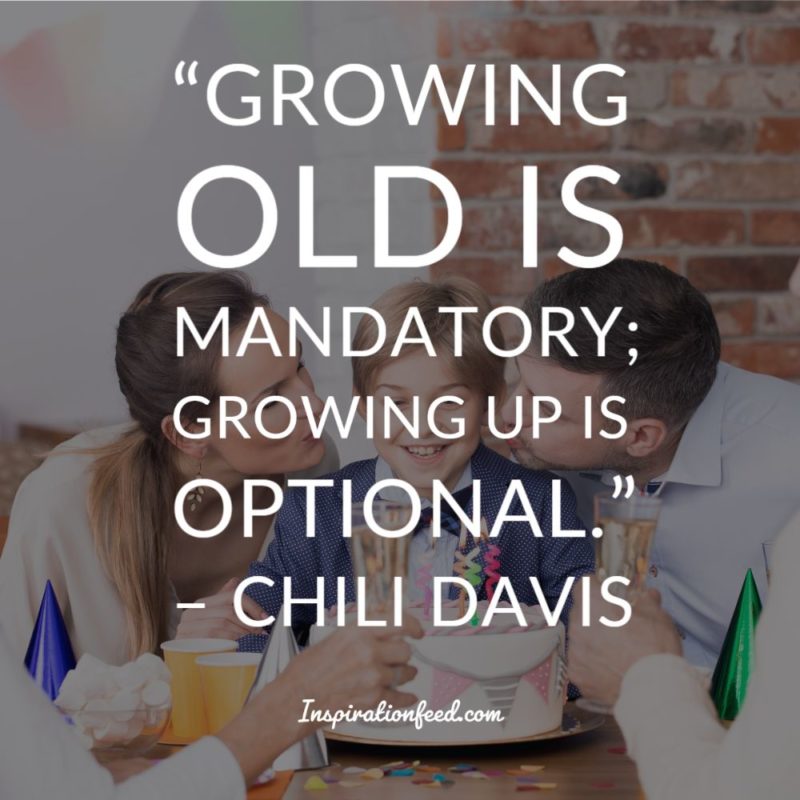 "Thirty five is a very attractive age; London society is full of women who have of their own free choice remained thirty-five for years." – Oscar Wilde
"It takes a long time to grow an old friend." – John Leonard
"When you were born, you cried and the world rejoiced. Live your life so that when you die, the world cries and you rejoice." – Cherokee Expression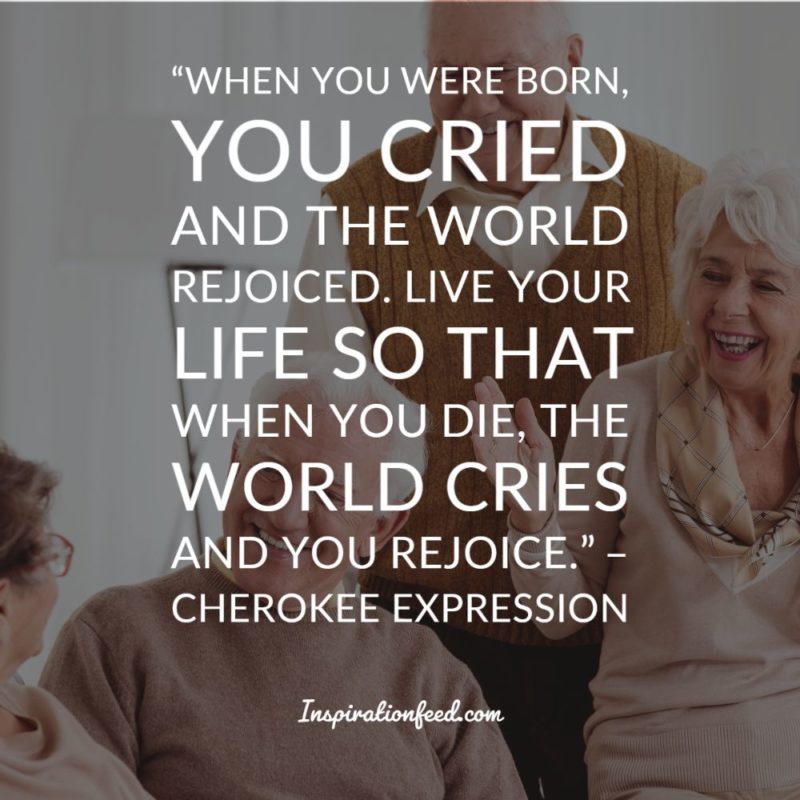 "The first hundred years are the hardest." – Wilson Mizner
"Some people won't go the extra mile, and then on their birthday, when no one makes a fuss, they feel neglected and bitter." – Anne Lamott
"It is better to wear out than to rust out." – Bishop Richard Cumberland
"The worst part about celebrating another birthday is the shock that you're only as well as you are." – Anne Lamott
"There are three hundred and sixty-four days when you might get un-birthday presents and only one for birthday presents, you know." – Lewis Carroll
"Count your life by smiles, not tears, Count your age by friends, not years." – John Lennon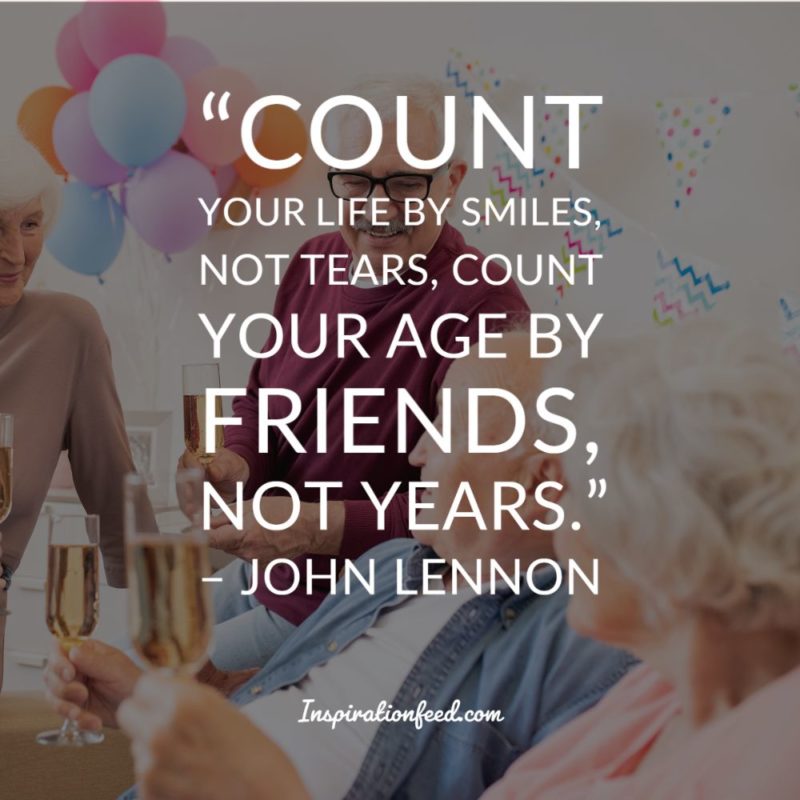 "May you live to be a hundred and may the last voice you hear be mine." – Frank Sinatra
"Women, generally, when they reach a certain age, have accepted that they're not allowed to behave a certain way. But I don't follow the rules. I never did, and I'm not going to start." – Madonna
"You know you are getting old when the candles cost more than the cake." – Bob Hope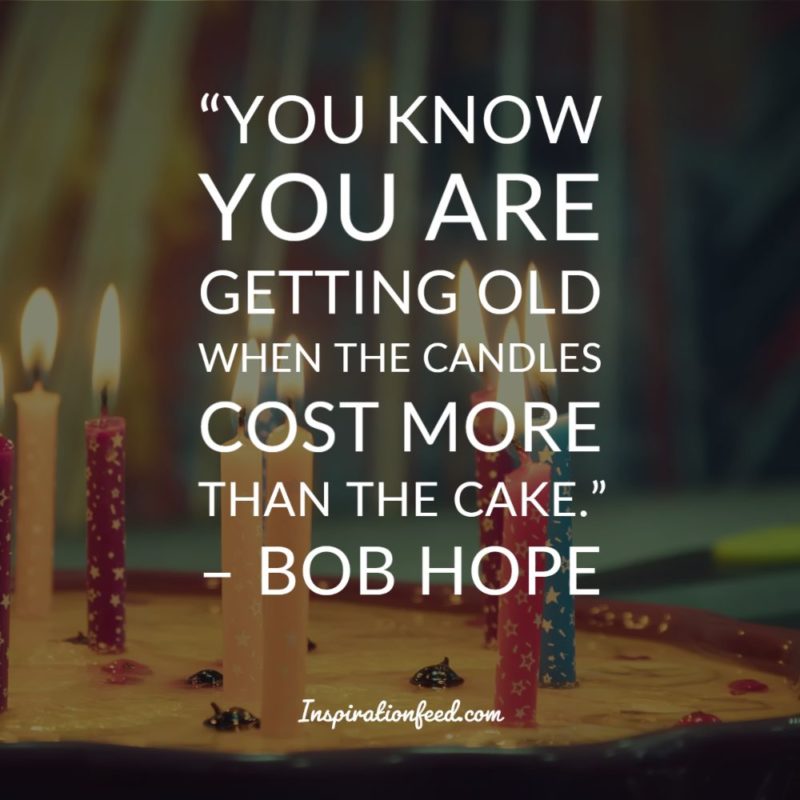 "Years may wrinkle the skin, but to give up enthusiasm wrinkles the soul." – Samuel Ullman
"You only live once, but if you do it right, once is enough." – Mae West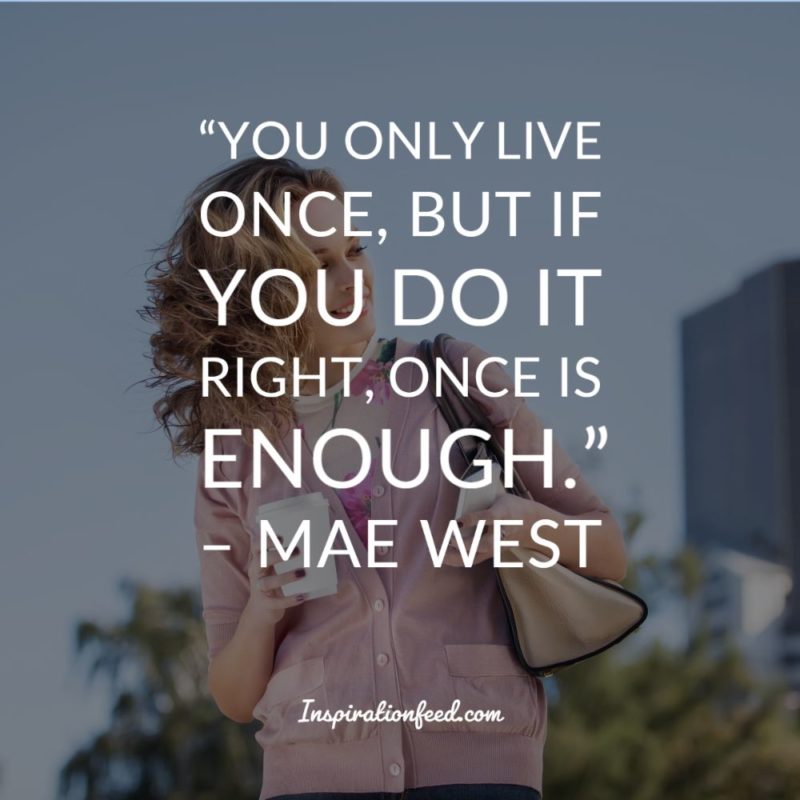 "Sometimes people are beautiful. Not in looks. Not in what they say. Just in what they are." – Markus Zusak
"It is not the length of life, but the depth." – Ralph Waldo Emerson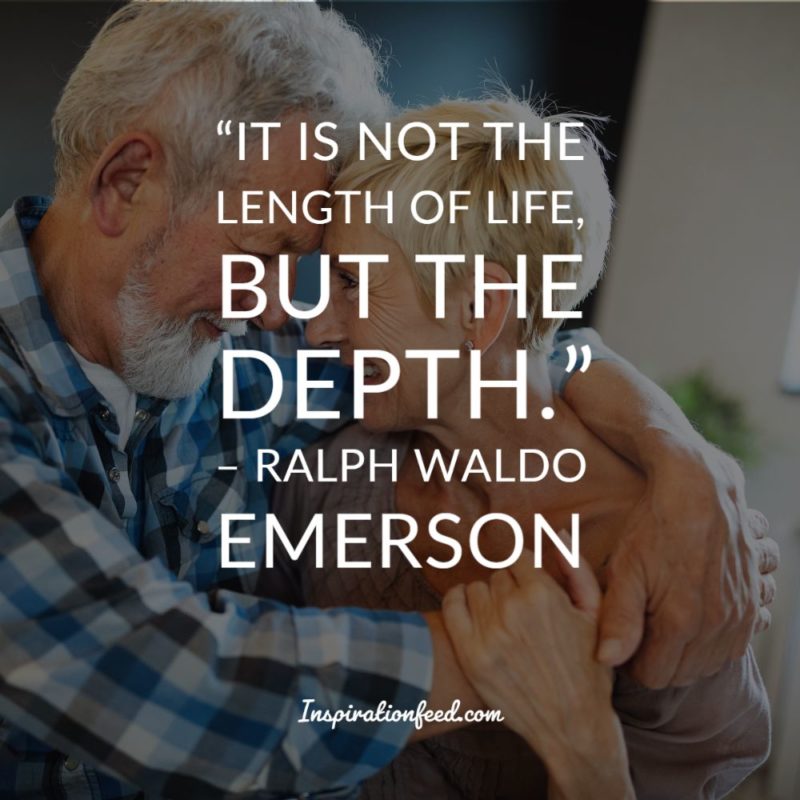 "Some people, no matter how old they get, never lose their beauty – they merely move it from their faces into their hearts." – Martin Buxbaum
"The heyday of a woman's life is the shady side of fifty." – Elizabeth Cady Stanton
"A man who views the world the same at fifty as he did at twenty has wasted thirty years of his life." – Muhammad Ali