Last Updated on January 24, 2023
If there's a 'cool aunt', there's the 'fun uncle'. We've all had one as a kid. He's the one you and your dad would go fishing with on weekends. He's the one who usually brings candy or chocolate bars whenever he visits (he'd secretly give them to you, too, because your parents think you eat too much sugar).
You also remember him as that guy who likes to drive fast cars and goes mountain climbing in Thailand. Yep, we all have that one fun uncle who has loads of stories and jokes to tell. He may be a lot older now, so the adventures have stopped. But he's a good enough storyteller that you can almost feel yourself reliving his best moments in life as if they were your own.
Why Uncles Are Awesome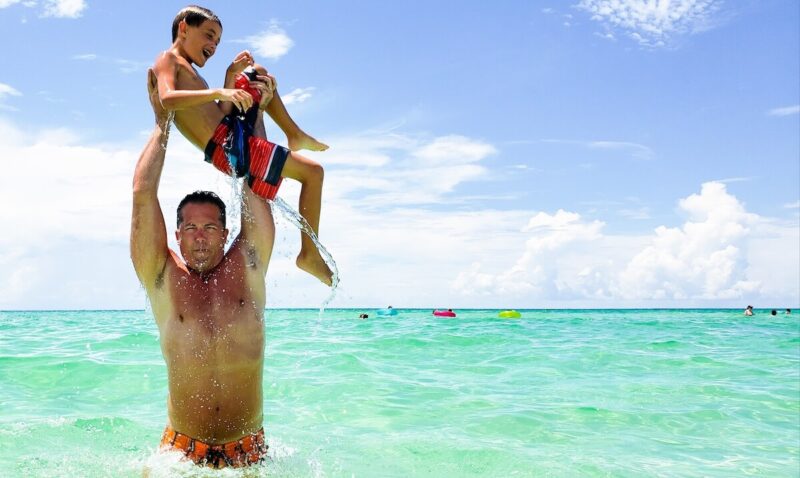 There's something exciting whenever Uncle decides to visit. Because he's younger than Grandpa, he can keep things fun and be goofy around kids. But as he's older than your children's cousins, he can be a good male role model, too. If Uncle loves sports, you can count on him to take your son to his first baseball game. If he's outdoorsy, he'll definitely teach your little girl a thing or two about canoeing.
Uncles can form strong paternal bonds with their nieces and nephews. In a way, he is like a second father – except more lenient and relaxed. His happy-go-lucky attitude comes in handy for when the kids need cheering up.
When it's a rainy day and your children are sulking because you don't want them to watch too much TV, just give Uncle a call and he'll come up with something even more fun. And before you know it, there's a fort in the living room and the kids are laughing again!
Things You Can Learn From Your Uncles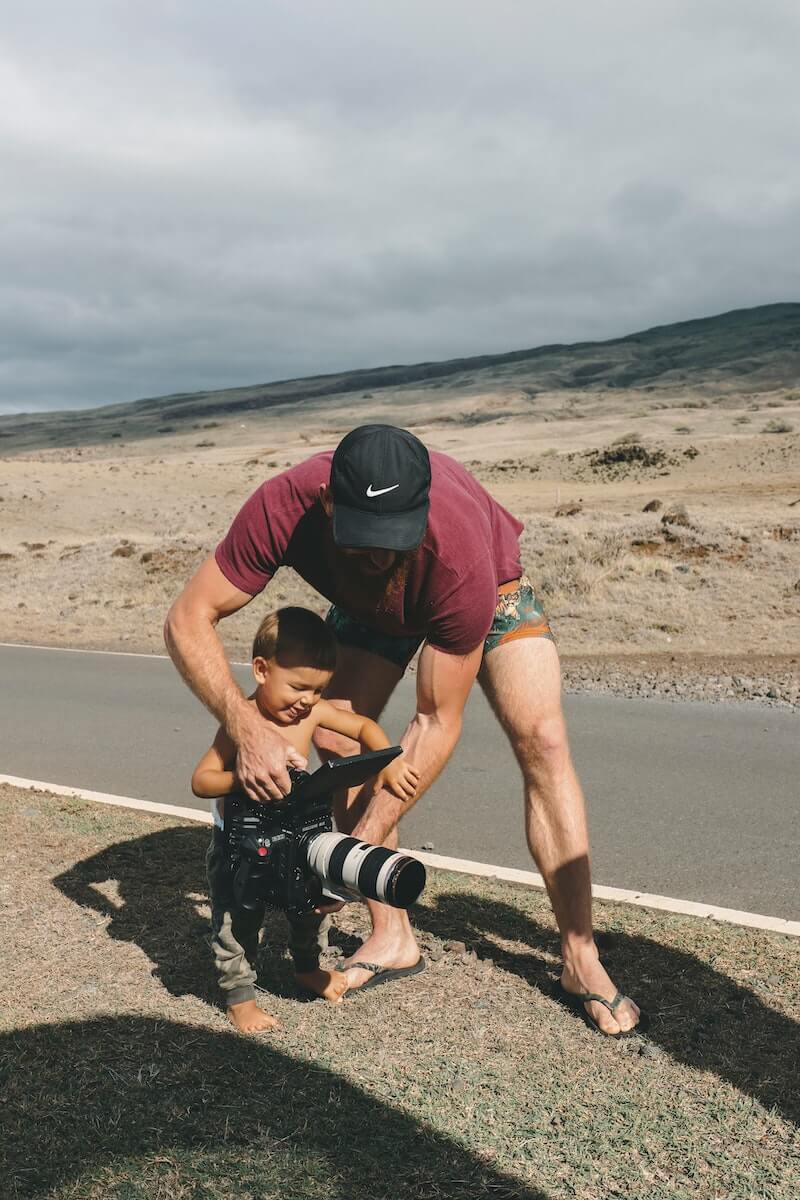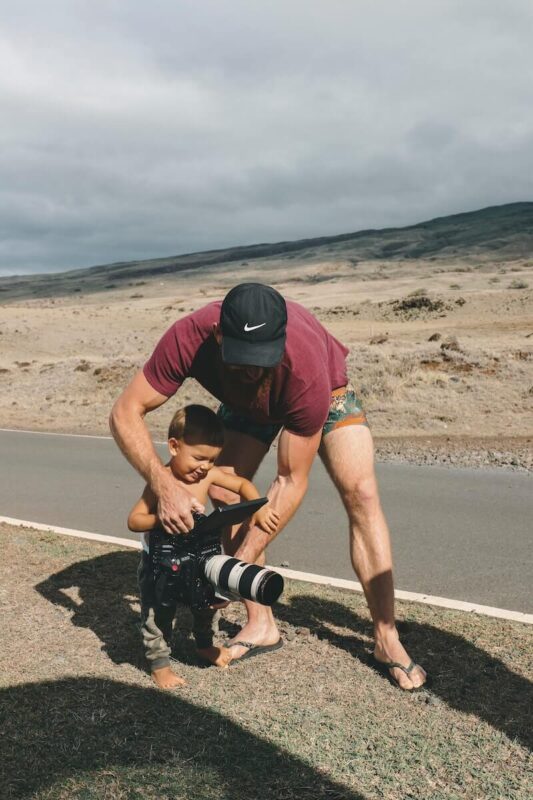 Uncles usually serve two main roles. He's the bro to the busy dad, ready to have a beer with him any day, but also with a schedule open enough so the children can come fishing with him. But he's also the role model, someone with the right skills and knowledge he can pass on to his nieces and nephews.
There's just something about the way uncles seem unburdened by life (especially if they're still bachelors). You can count on them to bring variety to the table with their unique hobbies and interests. The best part is that they're always willing to share these amazing experiences with young ones.
There's the uncle with a collection of small die cast cars and a passion for speed; the uncle with the long beard who likes hiking in the woods; the guy who travels a lot to take photos of birds; the uncle who's a college football coach; and of course, the eccentric man who lives in the big house and owns horses.
As they grow older, their stories just get wilder. Maybe he's no longer the 'fun uncle'. But he's still the best uncle you – and your kids – will ever have.
On that note, why not send him a wonderful card along with these charming, heartfelt greetings for his birthday?
Happy Birthday Messages and Greetings for Uncle
Best Birthday Wishes for the Best Uncle
You are like a second father to me. Happy Birthday, Uncle!
I remembered you taught me to play baseball. Thanks a million and Happy Birthday Uncle!
On your birthday, it's the perfect time to tell you what you mean to me: you're the best uncle anyone could ever have. May all your birthday wishes take flight.
It's so simple to love an uncle as amazingly thoughtful, hilarious and brainy as you. Happy birthday!
An uncle like you is such an incredible and unique thing to have. This fact alone makes me the most fortunate (niece, nephew) in the world. Happy birthday!
I'm so fortunate to be able to count on an uncle like you, someone who loves me, someone who's so easy to love right back. Happy birthday!
Uncle, you have forever been a very important part of our lives. We will always be grateful for all the support, fun, love and happiness you bring us every time we see you. Happy birthday!
Your birthday is the very best moment to celebrate all those amazing times, too many to count, you've been the world's best uncle.
Since I don't say I respect you, I love you and I value you enough to you, I will say it over and over again: Uncle, I respect, respect, respect, respect you and I love, love, love, love you and I value, value, value, value you. Happy birthday!
No "generation gap" exists between us. I may be years younger than you but you're the coolest, youngest-at-heart uncle anywhere. Happy birthday!
Life won't be as amazing, if not for your guidance that always steers me to the right direction in my journey's crossroads. Stay Awesome! Happy Birthday Uncle!
To my second-dad and my coach, wishing you all the best that life has to offer. Cheers to another great year ahead with you!
Uncles are like a hot sauce on a warm cheesy pizza, life won't be complete without them.
If I am to have a husband one day, I would him to be like you. Kind, gentle, and filled with humour.
Thank you for loving me like I am one of your own children. I wouldn't be where I am today without your loving support. I am sending heartfelt birthday wishes to my beloved uncle!
Uncle, the years have been good to you. I hope you have many more years to conquer with such grace. Happy birthday!
My life and the lives of everyone in our family would not be as interesting as they are now…if you weren't here. Our best wishes on your birthday, dearest uncle!
My past, present and future have one amazing thing in common: your guidance, your love, your humor and your courage to set me straight whenever my life goes off the rails. Thank you…and happy birthday!
Thank you for the coaching me the right words to say during the first date. Happy Birthday Uncle!
Family reunions won't be as fun without you, Uncle! The stories, your jokes are the highlights of the party. Stay Awesome! Happy Birthday Uncle!
Your footsteps are my map across the journey of life. Thank you for never giving up on me when I feel lost and lonely. You are my hero! Happy Wonderful Birthday Uncle!
I will forever cherish the days when you will adopt me to spend the weekends with my auntie and cousins. When we will go out to the beach or have a picnic and have fun! It makes me realize that I am truly blessed to have not just one, but two families to turn in to. These won't be possible without your generous loving heart. Happy Birthday!
If someday, I would have nieces and nephews; I would definitely want to be an uncle, just like you – suave, funny, and overflowing with wisdom.
We are the sum of our memories. Whether sad or happy, of triumph or defeat, of wonder or magic. Uncle, you are a vital part of my life. You are responsible for the marvellous journey so far. Thank you!
When I feel like giving up on life's challenges, you are there to cheer me on. The road ahead won't be easy, I know. But you there. Everything will be alright because I know you got my back, uncle. Thank you for cheering me on always. Have a wonderful birthday Uncle!
You are like cookies and milk on a very bad day. You turn the day around. Happy Birthday, Uncle!
Happy Birthday Uncle, God Bless You
Life gets better, when my uncle is there. Happy Birthday Uncle!
East or west, my uncle is the best. Happy Birthday to my lovely Uncle.
We are a lucky family because we have you in it. Happy Birthday, Uncle!
I'm so proud to call you my uncle. You mean so much to me. May you only know the joy and wonder you've given me — a million-fold. Have a great birthday!
You are one of the rocks in my life…solid, dependable, courageous and poised for action. Happy birthday!
Uncle, you matter incredibly to me and the whole family. I'm so happy you are in my life. Happy birthday!
You're a great uncle that has brought so much joy to my life. Happy Birthday to you, Uncle.
There are a long line of incredible men in my life, but you are definitely at the front of it — today and always. Happy birthday!
You deserve a special day fit for a king, a truly royal affair with only the finest: the finest wine, the finest cuisine, the finest people and the finest time. Happy birthday!
You make everyone, older and younger than you, feel the magic of youth as soon as you beam your special light. Happy birthday!
"With great power, comes great responsibility." Quoted by the recognized and beloved Uncle Ben of Spiderman, Uncles are proven to be superheroes in their own right.
With a smile on my face, I race down the stairs when I hear your voice. Because I know that a day with you will be filled with fun and adventure!
When my parents are too busy, you bring me chocolate muffins just to see a smile on my face. Thank you for your days of baby-sitting me. Happy Birthday!
You are more in our minds throughout the year than you can ever imagine, happy birthday uncle.
Thank you for being an exceptional person in my life and may your birthday be full of fun.
I'm so fortunate to have such an exciting, happy and fun uncle like you! May your birthday be as exciting, happy and fun as you are.
I am sending you my warmest wishes! Here's to a very special man in my life. Happy Birthday, Uncle!
Uncle, you matter incredibly to me and the whole family. I'm so happy you are in my life. Happy Birthday!
You are a great gift to the world. Thank you for the happy memories and great lessons you have given me, Uncle. Cheers!
Happy birthday uncle and always remember that your presence makes my life so amazing.
I am sending the best birthday wishes to a great friend who has one more year now to share with us.
Happy birthday to the best uncle in the world. My wish is for you to receive lots of birthday presents and to receive all the happiness in the world. Enjoy your day!
Wishing you that you never be like the rest for you are one of a kind uncle.
You are a blessing to my family. Having you around is a gift. Thank you for sharing your love. Have a wonderful new chapter ahead, uncle. Have a best birthday today!
May we have more awesome moments together and more lessons to share and learn. Happy birthday, dear Uncle! You deserve the best!
More Birthday Greetings for Your Uncle
Wishing a remarkable birthday to my uncle, just as you are, you are special to me entirely.
I am so lucky to have such a caring and lovely uncle. Happy Birthday Uncle!
Thank you for the happy memories and great lessons you have given me, Uncle. Cheers!
Happy birthday! To the world's best uncle, may just the best things in life come your way every day and, most of all, on your birthday.
Uncles are for laughter and hugs and the wiping away of tears. Happy Birthday Uncle!
Your words of wisdom will be forever written in the pages of my life. Thank You Uncle!
May your special day give you hours upon hours of happiness, love, adventure and everything else you have always wished for! Happy birthday, Uncle!
Uncle, I wish you a wonderfully happy birthday and even more wonderful year and onward! Happy birthday!
You are the brightest star in the whole universe! When you shine your light, everyone's lives are illuminated. Happy birthday!
Wishing you a birthday that shines in all colors. Thank you uncle, for being always part of my life.
Your words of wisdom will be forever written in the pages of my life. Thank you Uncle!
Happy birthday. May you be as healthy and happy as you are today. You certainly deserve years upon years of health and happiness!
I hope that your special day is blessed with sunshine and smile, laughter and love. Happy Birthday Uncle.
Happy birthday to the most fun uncle ever! Thanks for letting me get away with all the things that Dad wouldn't.
Happy Birthday, Uncle. I wish you many more years of grace, love, and happiness. You deserve it. Have a great day!
Wishing you a great birthday uncle as you deserve only magnificent things in life for being an incredible person.
May this beautiful day be full of joy to this caring and amazing person in my life.
Enjoy your day to the maximum my dearest uncle as you deserve it for being an incredible person.
Wishing you a day full of great dreams and may these dreams take you to your desired place.
No matter where I go in life, you will always be a cherished part of me. Wish you best birthday, uncle!
Having you around is like a bright and sunny day. You chase the blues away. Happy birthday uncle!
A special day like this can't go uncelebrated. Take out the wine. Bring home a cake. Let's celebrate the joyous gift of your new chapter. Happy birthday, Uncle!