Last Updated on January 24, 2023
Ever walked into a room and wondered how the owner was able to maintain such clean, shiny floors, especially red oak or maple? Many houses, particularly in California, have stood the test the time. They've witnessed hundreds of anniversaries, holidays, and even heartbreaks. Imagine all those feet walking in and out of foyers, or dancing in dining halls.
Such floors have seen better days. But with the right care and maintenance, they can manage to look the same as they did the year the house was built. And one of the best ways to care for an aged hardwood floor? Hardwood floor refinishing.
What is hardwood floor refinishing?
In the most basic sense, refinishing refers to sanding the top layer of a hardwood floor and applying a top coat. Some people may want custom staining, which is either changing its color (e.g. from light to a darker hue) or picking the exact same shade as before. But this is highly optional.
The process of refinishing old hardwood floors can be done quickly and easily, as long as you don't have any major issues. However, if you need to replace any floorboards, have mismatched wood, deep scratches or several of the planks have suffered some water damage, then you may need to repair your floors before refinishing. This will be more labor-intensive and requires special equipment.
One of the things you need to know early on is that NOT all old floors can be refinished. There are instances when they have been refinished before, so the wood may already be very thin. Professionals who have decades of experience on the job, like the guys from CMC Hardwood Floors, can tell and will advise you accordingly.
For example, deep scratches or gouges on the surface will be better replaced than sanded down. This way, refinishers can take only a little off the top layer, preserving the wood for years to come. On the other hand, if your red oak has minimal damage, then there will be little to no repairs and the refinishing can proceed as intended.
How difficult is it to refinish hardwood floors?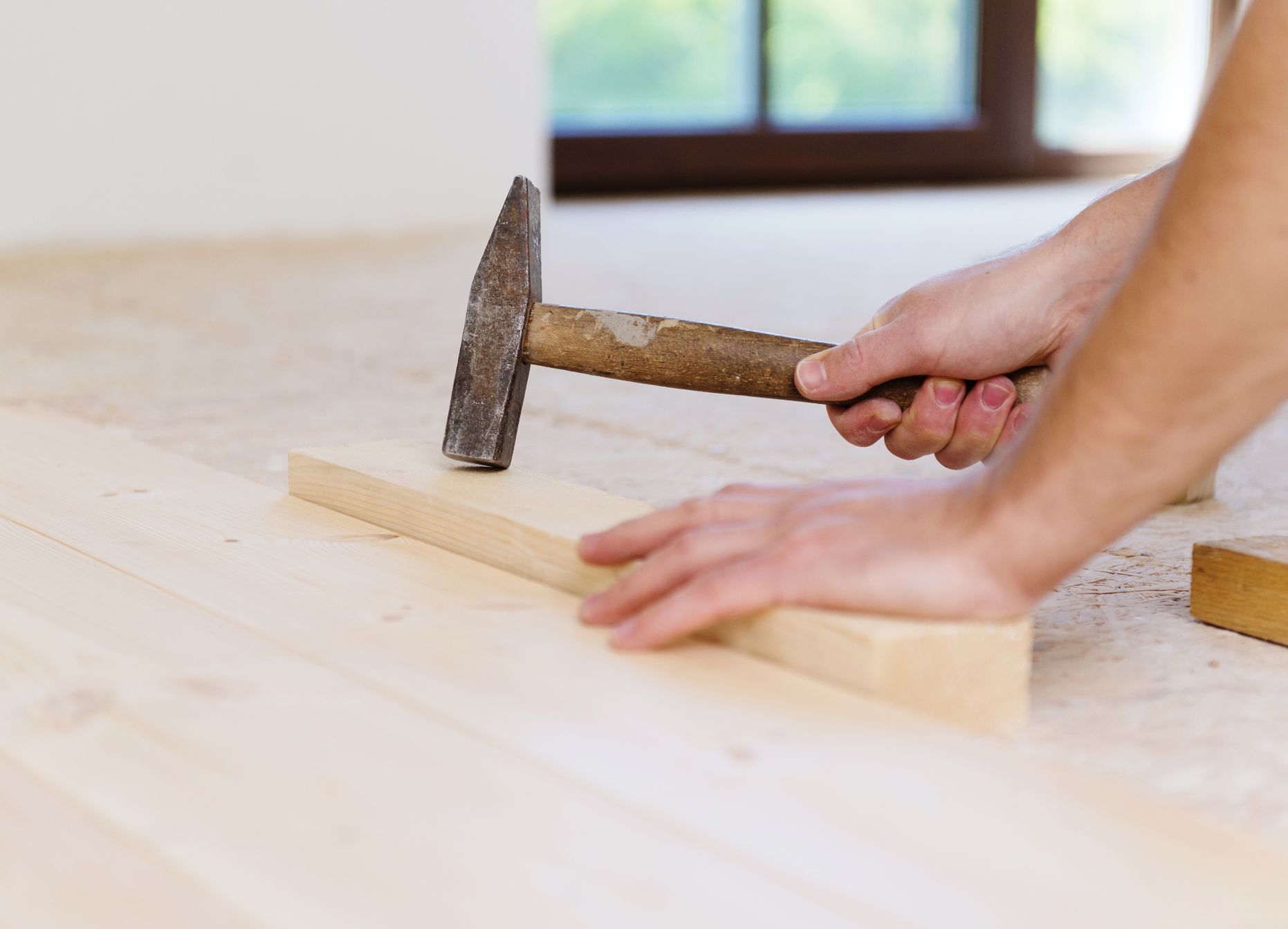 While there are folks who attest to doing their own floor resurfacing, a professional assessment is always recommended. This is especially important in apartments and commercial establishments, where foot traffic never ceases. When thinking about doing this on your own, weigh the pros and cons.
At the end of the day, is saving money worth it if you botch the job?
The first step is assessing the extent of refinishing you want done. Typically, it's made in major parts of the house such as the living and dining rooms. For bigger homes, places like the foyer, kitchen, and master bedroom may be included, too.
Next, you need to get the right materials and equipment. You'll need a buffing tool or a drum sander, plus a water-based finish or polyurethane floor finish. If you plan on staining, then you'll also want stain treatments.
This will change the color of your floors, which is great for breathing new life into a room!
Make sure to prep by cleaning and/or repairing the area. If you let pros do it, ask if this service is already included in a full hardwood floor restoration job. This way, you'll be able to save more because not only can they make your floors looking brand new, problems such as dents or protruding nails will be handled properly. It's really hitting two birds with one stone.
After this comes the sanding. Doing this yourself? Be extra careful, particularly with using a drum sander.
It's easy to take a lot off the surface, making the wood weak and irregular. You can stain your floors after sanding. If you choose not to, then just apply the top coat. Allow the first coat to dry by waiting a couple of hours, then apply two more coats.
When everything is dry (wait time is around 24 hours), you can bring in your furniture back and admire the work.
Things to remember before refinishing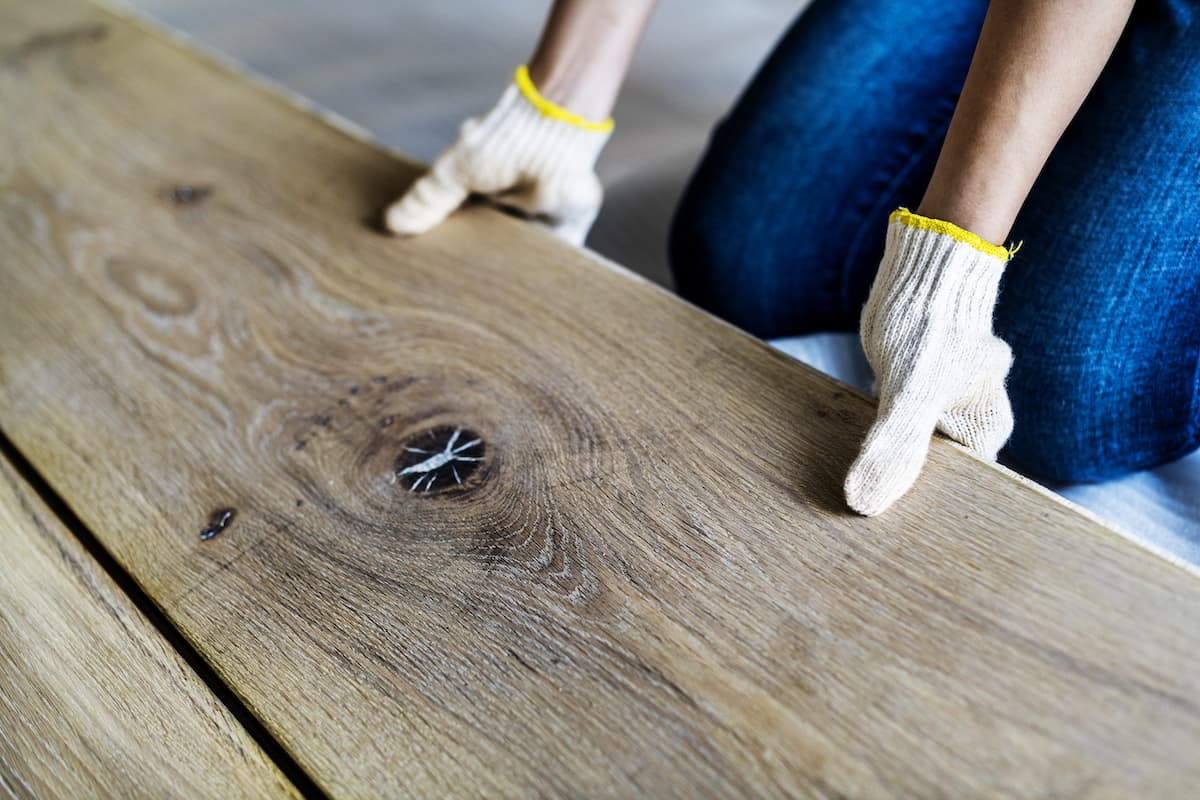 Two crucial things to consider before refinishing old hardwood floors: COST and TIME.
Ask yourself (and those living with you) the essential questions:
how long will this project take? Is this OK with everyone in the household?
will we have temporary living arrangements? If so, where?
how much is the overall cost, including labor and materials?
if we hire professionals, how can we get our money's worth?
what if the floors need an overhaul?
You may think you don't want or need refinishing right now. However, if you're entertaining the possibility of selling your house, or you've been itching to renovate, then maybe it's the perfect time indeed. Also, adding in that fresh top coat will protect that precious maple or red oak from further damage caused by flower pots, pets, and the occasional kitchen mishap.
Wouldn't it feel nice to walk into your living room, with its new dark hardwood stain, and relax on your grey chaise lounge sofa? It's your home – why not liven it up so you feel more comfortable in its spaces?
When it comes down to it, you'd want to know all your hardwood floor refinishing options. DIY or pro, that's up to you. But don't be afraid to ask around.
Reliable professionals should be able to answer all your questions and give you a realistic timeline. Also, they will have a string of good referrals to back up their years of experience. Take your time and pick the best one in your city.
A well-kept floor will not only spruce up your home, but it will also see through years of being walked, stomped, jumped, and strode on. It will be there for you and your family through rain or shine, summer and winter.
Your newly refinished maple floors aren't just to impress guests. These are where your kids will sit on during Christmas Eve, opening their presents. Your dog or cat will cozy up on the floorboards every lazy Sunday of the week. These floors will see graduations, anniversaries, birthdays, and homecomings.
And when it's time to move on, your refinished wood floors will see to new tenants.