Last Updated on January 20, 2022
Pet owners will already be aware of all the benefits that having a pet brings, from happiness to unconditional love to a snuggly cuddle on the sofa. However, you may not realize that owning a pet can actually make you more successful.
For the cynical among you, this may seem like a stretch too far. However, with massively profitable companies, such as Google and Amazon, already accepting the benefits of pet ownership and actively encouraging their employees to bring their animals into work, maybe there is more to this concept than meets the eye.
Have a think about some of the most successful people in the world of business right now.
Both Elon Musk, CEO of Tesla and SpaceX, and Mark Zuckerberg, Facebook founder, are both proud pet owners, not to mention Oprah, who is a major fan of dogs, having owned a whopping 21 pooches during her adult life.
Would they all have been just as successful without their pets or have their beloved animals been the driving force behind their bid to stardom and prosperity?
Let's take a look at the most effective ways that a pet could make you more successful and who knows – you could find a way for your cat to turn you into the next Sheryl Sandberg!
1. Having a pet gives you a set routine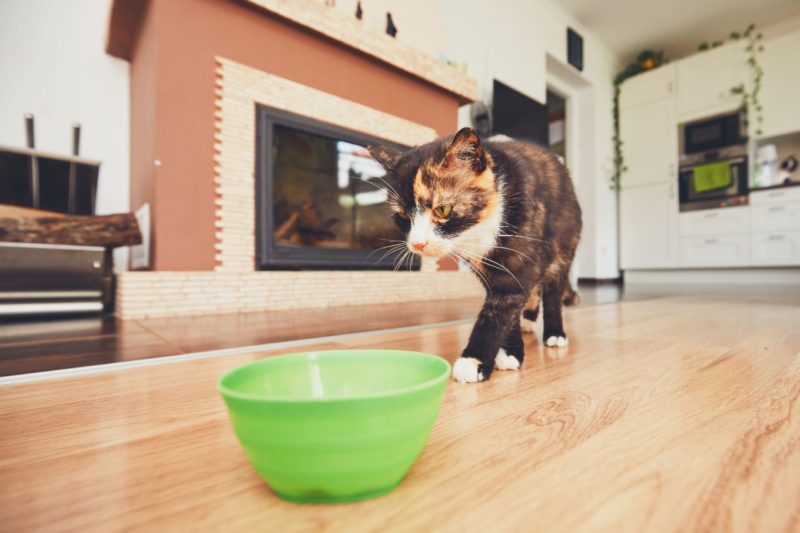 If you struggle to get up in the morning or often lack the motivation to start the day in a productive way, then a pet could be exactly what you need.
When you own a pet, you know that you need to look after it. Your pet will want feeding when they wake up in the morning, will want to be taken for their morning walk and then they will want feeding again when you return home from work.
Your pet has enforced a routine and a sense of structure into your day without you even realizing it. This can be hugely beneficial for people who strive to have a consistent daily routine but never seem to actually achieve it.
However, it is also important to seek help with caring for your pet if and when you need it; being successful takes hard work, and often long hours, so if you need help with grooming, walking or even looking after your dog during the day, visit heartandpaw.com and continue to strive to be a success, knowing your pet is safe and looked after. Make this part of your routine, and the two of you will continue to succeed even when you are not around each other.
2. Having a pet makes you more responsible
Owning a pet is a big responsibility, and not everyone is capable of this level of commitment to another living being in their lives. Your dog, cat or even fish, is completely dependent on you for keeping them alive; feeding them each day, taking them to the vet when necessary, ensuring they get sufficient exercise; the list goes on.
To be responsible, you also need self-discipline; you can't say to yourself, 'oh I will feed Buster tomorrow'. You need to exercise self-control and ensure that you take responsibility for looking after your pet's needs.
Self-discipline is a key skill needed in business and in becoming a success. How can you expect to start a business from scratch if you can't act responsibly and motivate yourself to achieve your goals each and every day?
3. Having a pet means you have unconditional love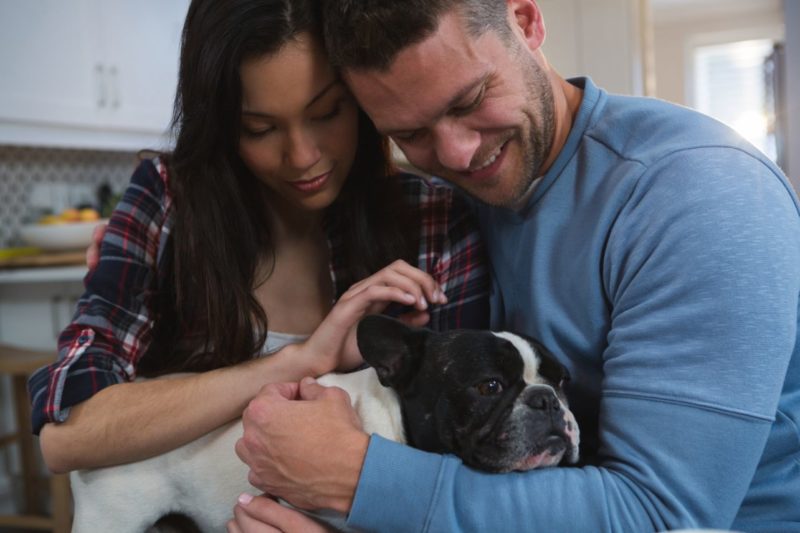 Arguably one of the loveliest elements of having a pet is the unconditional love that they will show you, no matter what. If you have had a bad day at the office, if you have lost your temper at a work colleague or even if you are just feeling a little bit down, a quick cuddle or stroke of your pet can instantly lift your mood and make you feel better.
How does this help you become more successful? Well, if you know that you are loved by someone, or something, unconditionally, then you are less likely to have a fear of failure, and in business, this is a huge advantage. Entrepreneurs who do not fear failure are much more likely to take risks; risks which can result in discovering something brilliant, innovative and revolutionary.
4. Having a pet provides emotional support
Striving to be a success can be a mentally exhausting process; you may be working long hours, taking little or no downtime, and even shutting yourself off from your family and friends.
However, having a pet can offer a special type of emotional support that could be just what you need after another long, hard day. A pet can be there for you emotionally without asking questions or probing for information, simply sitting on your lap and silently reassuring you that everything will be ok.
5. Having a pet can make you happier
Who says that you can't be happy and successful? In fact, some of the world's most successful people have made it their mission to ensure that they are happy as well as lucrative. Studies have even shown that happy people are actually more successful than unhappy ones.
So, how do you ensure that you are happy? That's right – get a pet. Spending time with your pet releases both endorphins (the happy hormone) and oxytocin (the love hormone), both of which can help you feel more content and calmer, plus they actively encourage positive thoughts in your mind. This could be just what you need if you are having a bit of a work crisis or a sudden lack of confidence.
6. Having a pet reduces your stress levels
Being successful and being stressed often go hand in hand, as most people have to work their socks off to achieve their professional goals. Although a little bit of stress is good for you, too much can have a seriously detrimental effect on your health, both physically and mentally.
High-stress levels can cause persistent headaches, high blood pressure, insomnia, chest pains and an upset stomach, as well as increasing your risk of suffering from anxiety and/or depression.
However, a pet could be the antidote that you need, as pet owners are significantly less stressed. A combination of regular exercise (for dog owners), companionship and social integration all help pet owners feel less stressed on a daily basis.
7. Having a pet can boost your mood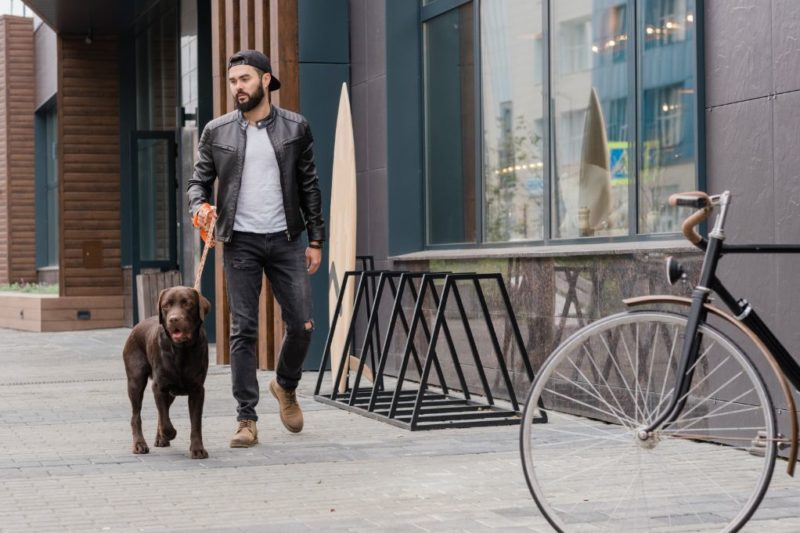 If you often feel deflated or down at the end of the day, especially if a particular work project isn't going as well as you had hoped, a pet is an ideal remedy to counteract your low mood. The simple act of sitting and stroking, petting or grooming your pet can drastically boost your mood and create a sense of calm in your mind; ideal for those who struggle to switch off from work in the evenings.
Successful people can be affected by dips in their confidence levels just like everyone else, but a pet can provide reassurance and a sense of stability that will encourage you to pick yourself up and start again.
8. Having a pet can lower your blood pressure
Many people who have demanding and stressful jobs can also experience high blood pressure. However, studies have shown that if you own a dog, within 5 months or less, your blood pressure levels will have dropped considerably. This is due to a combination of regular exercise as well as the calming effects that a pet can have on their owner.
If you have had a particularly stressful day, a pet can bring about a huge sense of relief, as well as having the natural ability to console you and make everything feel better.
Remember that there is no point becoming hugely successful if, in the process of becoming so, you have put your health at risk.
9. Having a pet can help you network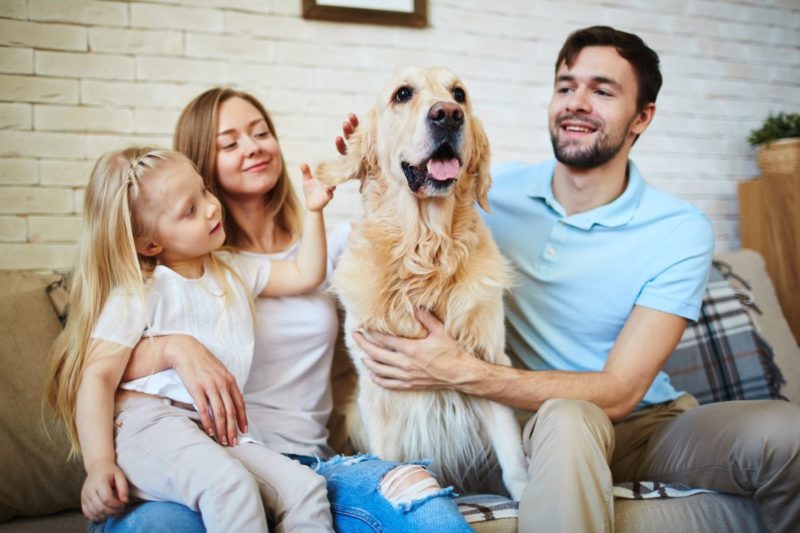 You may already be aware that having a pet can help combat loneliness; not only can your pet be a wonderful companion but if you are a dog owner, you also have the opportunity to meet other dog owners when out walking. However, did you know that owning a pet can also help you network better?
Currently, 68% of U.S households own a pet; that's a lot of professional people who are animal lovers. What's more? Pet owners love to talk about their pets. It's that simple.
Having a common interest with potential professional contacts is arguably the simplest and most effective way to open the lines of communication, so next time you are at a networking event, try and slip an anecdote about your four-legged friend into the conversation and see who bites. There are also many different social pet activities, where you can network while your pet enjoys the company and runs around!
10. Having a pet gives you a sense of purpose
Even the most successful people have experienced times of failure. Projects that have fallen flat or businesses that have gone bust, and it can seem easier to just hide away when you have a major setback. However, if you really want to be successful, you need to have the ability to bounce back and take on a new challenge with the same enthusiasm and joie de vivre as you did before.
Having a pet can help you overcome failures and setbacks by giving you a sense of purpose. You need to get out of bed, and you need to carry on, you need to work, you need to be a success.
Why? Because your pet needs you.