Last Updated on January 20, 2022
Whereas gardening is one of the favorite past times of British people, topiary is the art practiced all around the world. Topiary is the art of making sculptures out of bushes and it has actually been practiced since Roman times, believe it or not. Today it is mostly used as decoration for botanical gardens and mansions.
Although there are not many shrub sculptures in the UK, a lot of people still like arranging their yards. A lot of them enjoy doing hedge work and trimming the bushes in the front yard and some gardening companies like HandyGardens even offer hedge trimming services and removal. You can see how serious the Brits can be about their garden work.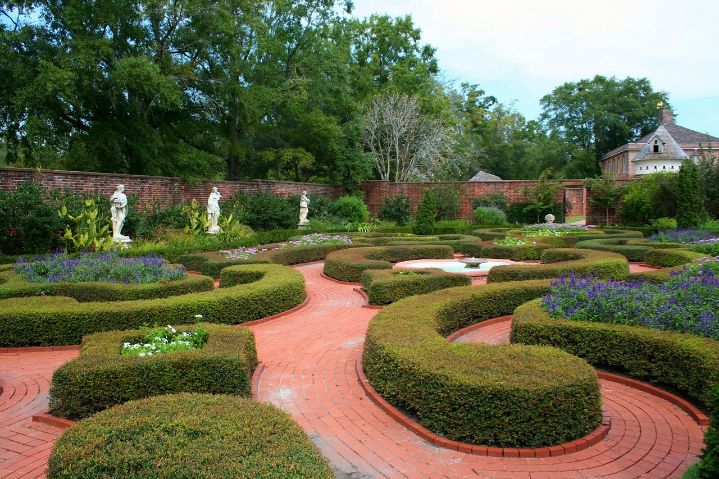 But let see some masterpieces and 10 examples of interesting shrub sculptures you won't believe they exist.
1. The Beauty and the Beast
With the upcoming The Beauty and the Beast live-action movie from Disney, it inspired a beautiful bush decoration. Disney World has a lot of topiary decorations but none as great as that of the Beast and Belle.
The two are depicted in the famous pose when the Beast invites Belle for a dance. They will be preserved in memory forever with this beautiful hedge sculpture.
2. A Piano Sculpture
Most designs center around making people or animals. But one person came up with an idea of making a shrub piano. First of all, it looks exactly like a real piano with the correct dimensions of a real one.
Secondly, it has been designed in a way that it will catch the attention of every passerby.
3. A Shrub Waterfall
If you happen to be passing beside the Montreal Botanical Garden, you have to come and see this one. The sculpture sees a woman emerging from the ground with her hand up in the air.
The way she holds her hand, water is dropping down from it directly into the lake. It's a great combination of wonderful shrub design and a waterfall to make things even more interesting.
4. A Maze Shrub
Have you ever wondered how it would be to end up in a maze? Although it sounds interesting, it might not be a good idea to end up in one.
But a full shrub maze is really awesome. A full maze made up of bushes and shrubs depicting the ancient Greek myth of is a great idea. It is topiary at its finest.
5. Swirly Trees
Another botanical garden adds a twist by making a row of swirly trees. It really looks amazing how all the trees have been placed in exactly the same shape and pattern and lined up in front of the entrance.
Once you see this you will realize why shrub decorations are the best thing about a botanical garden.
6. Bird Sculpture
Even though bird sculptures are one of the most used topiary topics, this one is out of this world. The great detail that has been placed in making a sparrow greatly outweighs all the others.
The artist who made it went to great lengths not only to capture the exact shape of a sparrow but also added various flowers that color it quite nicely.
7. The Clock Crock
Disney World probably has the best collection of fascinating shrubs. One of them is another scene from their famous movies, the Clock Crock from Peter Pan.
We all remember how Captain Hook lost his hand and if you want to remember it in shrub form, you can do it by viewing this structure. It looks amazingly incredible and it captures the moment perfectly.
8. Rest for a While
Shrubs of people sitting around are very common to see. But the artist went one step further and decided to make a whole couch with a person sitting on it.
The combination of angular and perfect sculpting to make the bed and the realistic depiction of a person makes for a wonderful blend. The person really looks relaxed sitting on the shrub bed, although I do not recommend trying the bed out yourself.
9. Finding Fishy
We all remember Finding Nemo! The sculpture of a fish was inspired by the animated movie. The great bush fish is made not only with hedges but also with flowers and other plants, giving it a nice color and a great look.
What is the best part is that fish is at an angle so it looks like it is jumping out of the garden and ready to get back in.
10. Quickly, Before the Clock Turns 12
The most iconic sculptures depict one of the most famous dances in history. The dance between Cinderella and her Prince just before the clock struck 12 and she lost her glass slipper.
The hedge depicts the pair looking at each other in love and dancing the night away, just like in the story. This is why Disney World has probably the best pieces of topiary in the world.