Last Updated on December 11, 2019
You established your small business years ago.
And you're generating an ordinary amount of revenue.
But,
What's the secret of making more money?
You probably know other small businesses that are generating handsome profits within a few months.
How do they do it? Is there any secret they know, and you don't?
Actually, yes, they do!
Today, I'm going to share some useful tips that help your small business thrive with more profits in very less period of time.
Let's get started.
Organize Your Business Smartly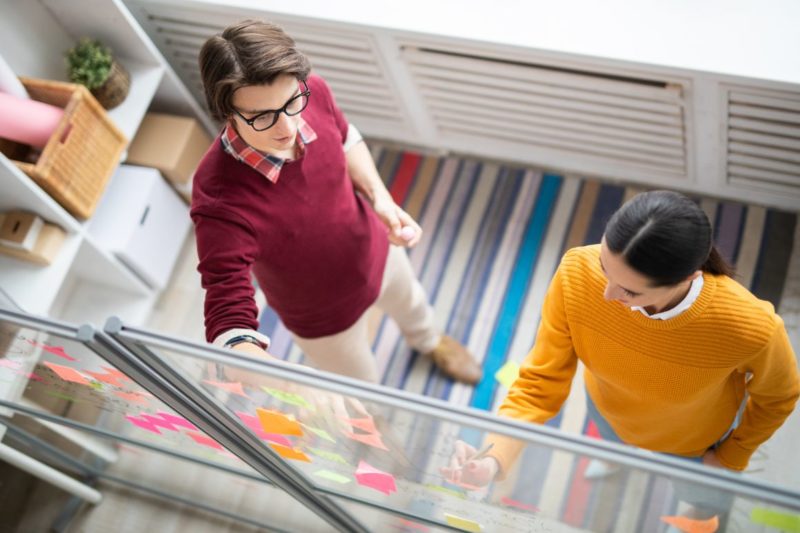 Yes, I understand you composed a strategy as every person does before starting the business.
But,
The question is how smartly you draft and execute it.
You need to strategize a long-term plan that works wonders for your business, not one that you find feasible.
Let me elaborate more in-depth:
Define Your Primary Vision
People want to recognize your actual business goal besides profit. Though, you need to identify where you see your business after a few years. Know and tell the competitive advantage your business carry to let people know what makes you different from similar businesses and why you should be their first choice.
Know Your Target Audience
Identify your niche as your brand is going to serve a specific class, group, gender, and age of people. Moreover, you probably don't want to waste money by advertising on people who aren't your potential customers.
Hire Efficient Staff
Your employees play a significant role that can either make or break your business. It's essential to know how well they are going to deal with your clients, or how they retain the business environment.
Keep Unnecessary Sources Out of Business
People seek for profits, but smart people hunt for opportunities to cut the extra cost, and that is why they are making more money than you. It is suggested to identify and filter useless resources and keep them out of your business.
Networking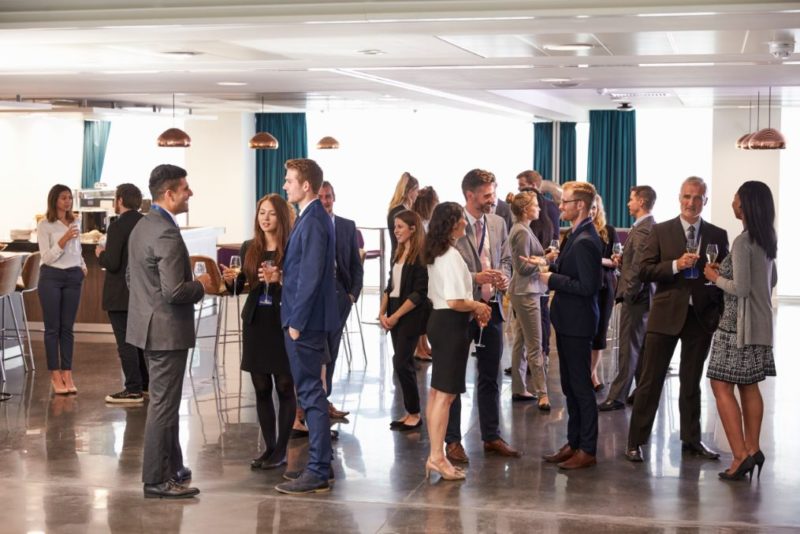 You might wonder if everyone would know your business one day. Trust me, it is possible if you know how to showcase your brand identity in front of your targeted audience.
Here are key elements to achieve brand recognition in a shorter time.
Brand Image
A unique way to communicate with people visually, as people forget business names but recognize by viewing at core elements of brand image. Be it a logo design, website design or any other demonstration of your visual brand image.
Visual representation of your brand is a great way to convey your brand image. Though, prepare a comprehensive brand image strategy for your business.
If you can design it yourself, it's a win. But if you are not capable of creating yourself, I'd recommend you to get it done from a professional design agency who offer branding services including website design, brand stationery designs, and custom logo design services.
Brand Website
Alright, you got a place to deal with customers. But what about those who are far away from your spot? Aren't you going to serve them too?
Then surely you need a website to be digitally connected with people and showcase your products/services in a way that resonates with your target audience. Most of the people develop a web platform before starting their business. But it's not too late to think about it.
Participate in Live Discussions
What people think about your business, how would you know?
You reading this article means you know to whom it belongs to. In the same way, you need to tell people about "YOUR BUSINESS EXISTENCE." Getting active on social media platforms and introduce your business offers in an appropriate way is crucial.
Only signing up to such platforms doesn't work until you keep people up-to-date on a daily basis and answer to their queries frequently. And that is how you improve your network and win you target audience heart.
Brand Engagement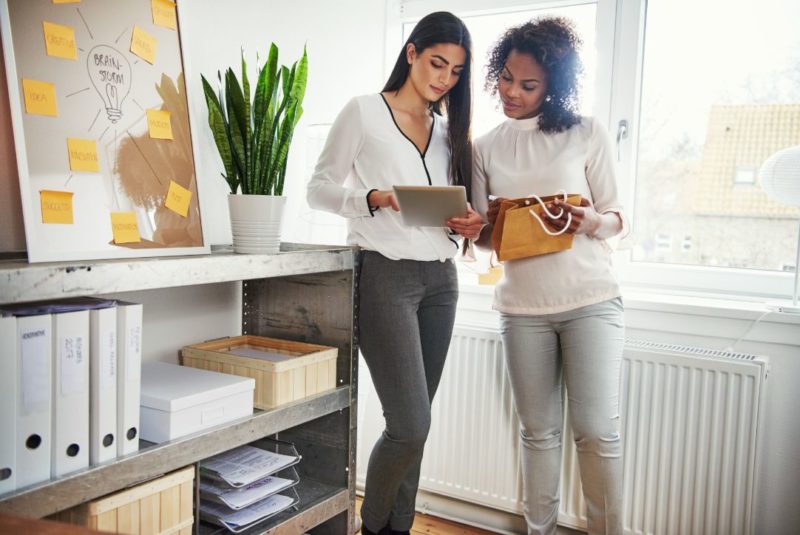 People are aware of your brand, but it's not done yet.
Gaining clients is somehow easier but retaining them is what you call a real business tactic.
By understanding the consumer's psychology, I've discovered a few yet most effective ways to engage your potential customers. Here's how:
Creating Promotional Offers
Even the most established brands are creating promotional offers.
Do you know why?
You know the answer, "To keep their customers."
What if you put a "Highlighter" with a "Book"?
You count it as an additional expense, but I count it as an investment into people. As this shows, you're adding value to your products. So next time, the person would definitely visit your store as you created a positive image of your business in the customer's mind.
Providing Fresh Content
You visit a local restaurant, and you order a burger while sitting on a chair looking at the empty walls ending up eating and get back to work, right?
On other hands, you visit another local restaurant, have a glance at amazing quotes written on walls turns on your mood. Here's how the content worked, and I'm sure you're not going back to the place where the boredom strikes.
People are hunting for a unique piece of content, crave for refreshing stuff, and it's your responsibility to fulfill their desires. Besides, you may write and publish such material to your social media platform as well as website and let people get interacted with your brand positively.
Corporate Social Responsibilities (CSR) Activities
You must actively participate in corporate social activities. Further, it lets people emotionally engage with your brand name. And what's more important than letting people know your business with a good reputation.
Being Consistent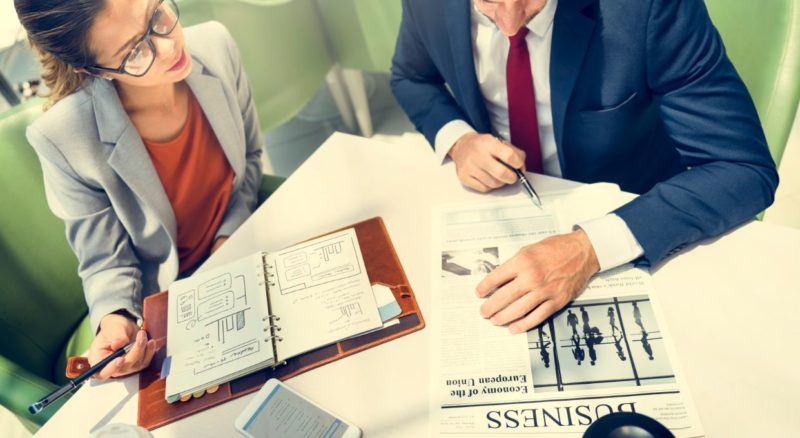 "Getting an audience is hard. Sustaining an audience is hard. It demands a consistency of thought, of purpose and of action over a long period of time." – Bruce Springsteen
To keep the brand mature and consistent enough requires a continuous set of efforts. Failure in business arises when you lose grip on such initiatives as you start focusing profits and forget the branding efforts.
However, you need to keep strength to retain your brand consistency. Here's how:
Keeping Marketing Efforts Strong
Let me give you an example:
You're aware of the "Coca Cola" brand. Still, they advertise by various marketing channels. Do you know why?
To keep its brand presence secure. In the same way, you always need to put your brand in front of your potential customers to keep them informed.
Through various mediums such as social media platform, or collaborating with other known brands could help you better to keep your marketing efforts healthy. Always remember, marketing is a long-term process which you cannot neglect.
Design Scalability
It includes color family and typography or in easier words, you can say your "Brand Theme," just as "Mc'Donalds" or "KFC" as the theme plays an essential role in brand recognition. Not only sticking to sole design structure or color selection, but it also requires to be adaptable enough to modify later if needed as trend varies periodically.
Brand Promise
Just as "Nike" with the brand promise "Just do it" is more than a slogan, as they are encouraging athletes around the world.
In the same way, you need to compose an influential brand promise and make efforts to let people realize your brand with such a punchy slogan.
Wrapping Up
Regulating your business activities certainly drives your brand to maturity.
Are you competently directing each factor?
You need to uncover what your brand lacks to succeed in the digital marketplace.
Discovering valuable tactics that lift-up your brand to the next level is the magic bullet to keep your business alive in the long run.
By executing each aspect correctly addressed in this post, you'll be able to drive your potential audience's attention to favor your brand.
And eventually, develop a strong brand with an immense following.